Italian scooter manufacturer Piaggio stopped manufacturing the classic Vespa PX150 scooter in 2017. Since then, the going price of secondhand PX150s skyrocketed around the world. What more if the PX150 in question is a brand new, inactivated unit? And if it is fitted with a sidecar originally built by Cozy, a Piaggio-authorized builder of sidecars based in India.
Top Bikes Philippines called Scooter Depot in Parañaque to inquire about its 2017 Vespa PX150 with a Cozy sidecar that's currently up for sale. While the sidecars are still very much available in India, this Italian-made PX150 can be considered the last of its kind.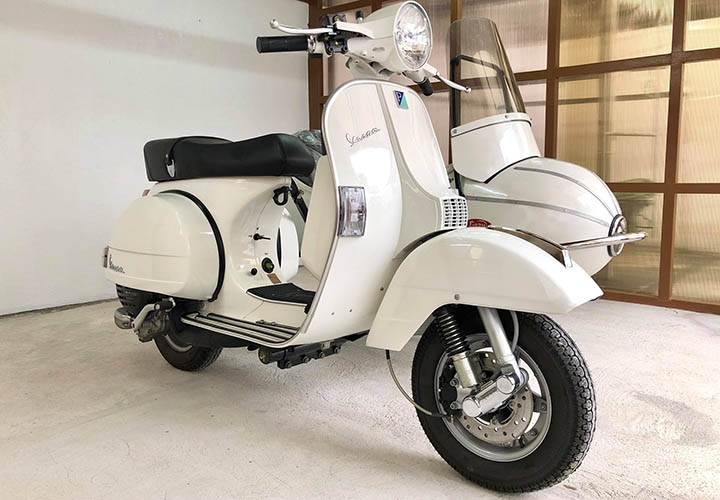 Continue reading below ↓
Recommended Videos
Everything about the PX150 is in its original state: From its single-cylinder, two-stroke, carbureted 150cc engine to the body trimmings and mag wheels. This old school scooter is the only one in the Vespa range that has a unique hand clutch and hand shifter operated by the left hand. In other words, its gearbox is manually operated.
Before focusing on the Vespa PX150, we shift our attention to the Cozy sidecar, which is being copied by some talented Filipino fabricators but never totally duplicated. There are similar sidecars originally made by Piaggio in Italy but their prices will shock you.
The sidecar offers a comfy seat with enough space for one adult or two little kids. A six-footer can fit inside the sidecar provided his legs are fully stretched on the floor, just like sitting on a recliner, according to Eugene Buenaventura of Scooter Depot.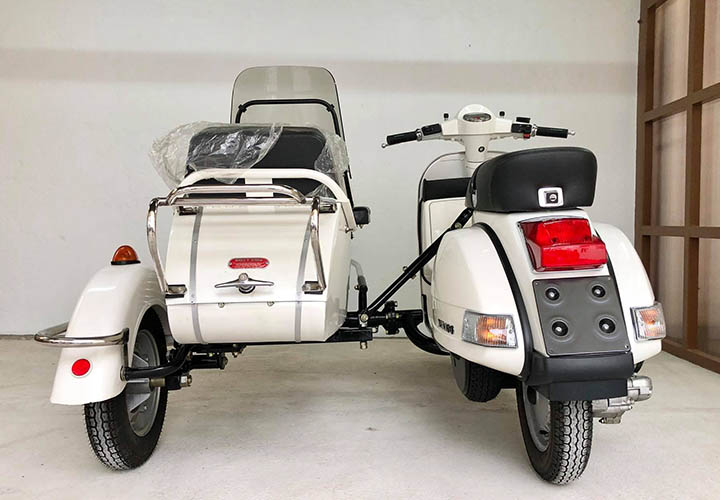 It is also equipped with taillight and brake light on the fender for added safety. Unlike the locally-fabricated sidecars, the Cozy version has a small rear compartment that can store a full-face helmet and a medium-size bag. Here's another exclusive feature of the Cozy sidecar: There's a torsion bar that holds the scooter and sidecar together. This can be manually adjusted based on the weight of the passenger to avoid the vehicle from pulling to the left when it starts to move forward.
By the way, the sidecar you see in the photos is a European version. And since only left-hand drive vehicles are allowed in our country, this could be a problem when it's up for registration at the Land Transportation Office.
Again, Buenaventura considers this Vespa trike as a collector's item and not as a daily shuttle. Priced at P700,000, I bet this awesome ride will end up as a static display inside one's living room or up for rent for prenup photos. What do you think, guys?