Kymco capped off a rather bleak 2020 with the new X-Town CT 300i's arrival, and the strategy appears to have paid off. According to Kymco, these new X-Towns have been flying out of dealerships since the launch, with no signs of slowing down.
Kymco recently loaned us this new maxi-scoot. Here are 10 reasons why it is worthy of the praise its been receiving. 
1) Smooth power delivery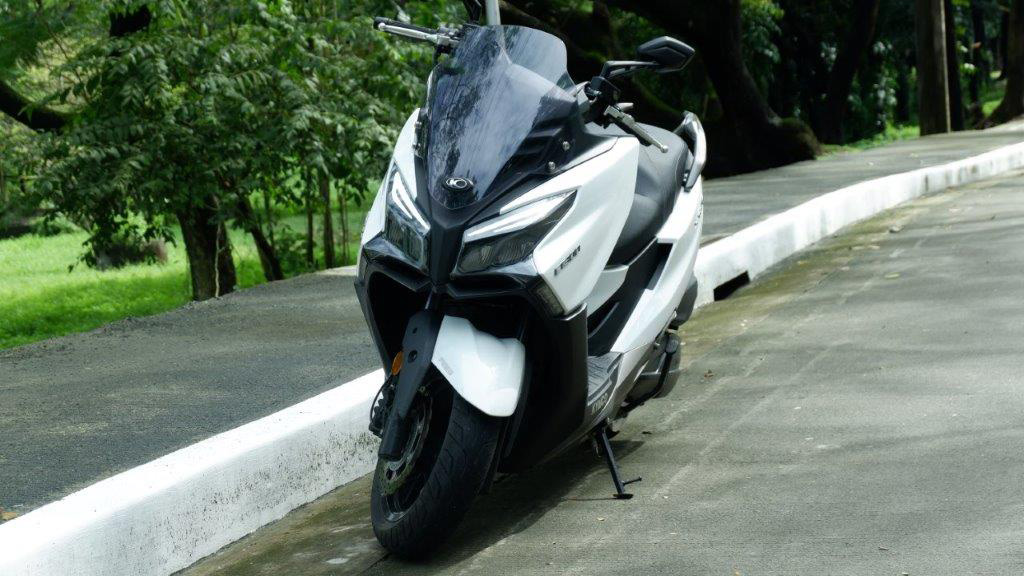 There are no struggles aboard. The X-Town's 276cc engine delivers near-instant acceleration to the rear wheel, thanks to its tuning and smooth transmission. This gives you a snappy response with the slightest input. In other words, you don't have to coax the engine or wait for it to catch up with your actions.
Continue reading below ↓
Recommended Videos
2) Powerful ABS disc brakes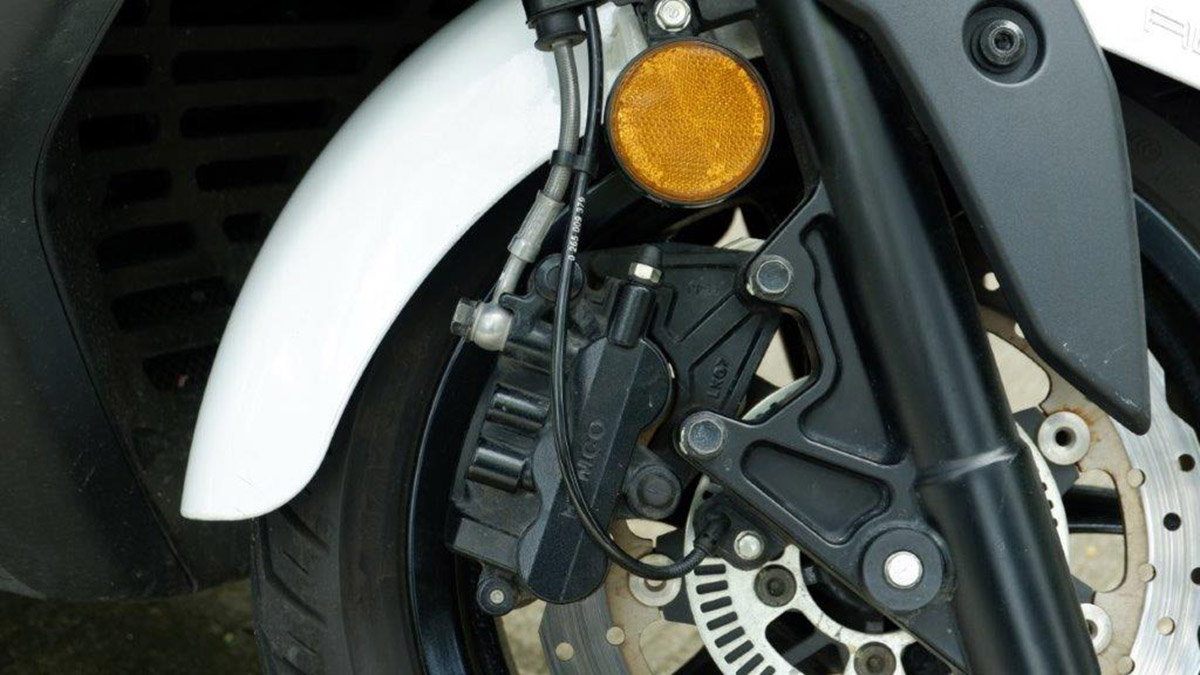 Part of what makes the X-Town so satisfying is that you know you can stop the bike instantly if you're caught off-guard. The hydraulic brake levers have great feel and allow you to temper the strength of those large floating rotors. Much like the throttle, there's no need to clamp on the levers to get top performance. A firm, decisive pull will trigger the Bosch ABS sensors straight away.
3) Thoughtful design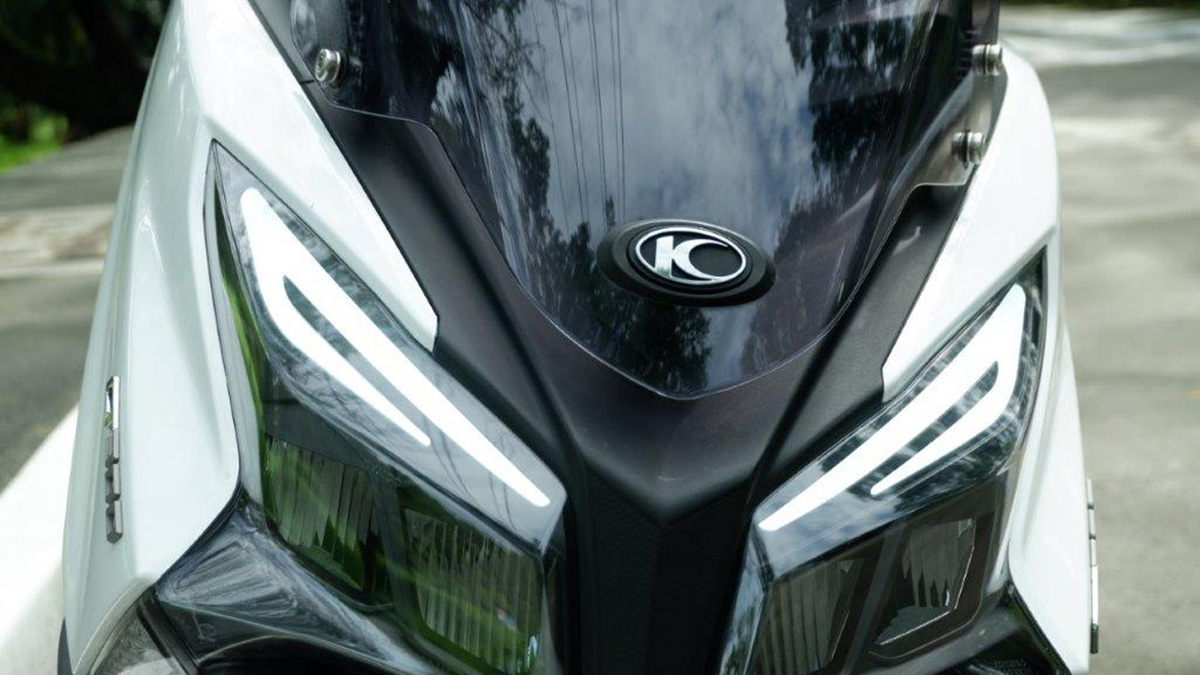 Designs succeed when they play between form and function without going too heavy either way. We think the X-Town achieves this. It looks good, works well, and draws compliments. The best summary came from a driver at a traffic stop: "Ganda!"
The thought in design extends past looks. The dash controls are proportioned just right, with large, clear markings. The instrument panel is straight out in front of you, like a car. As a result, you don't have to crane your neck or squint to get a clear view of the panel.
4) Flickability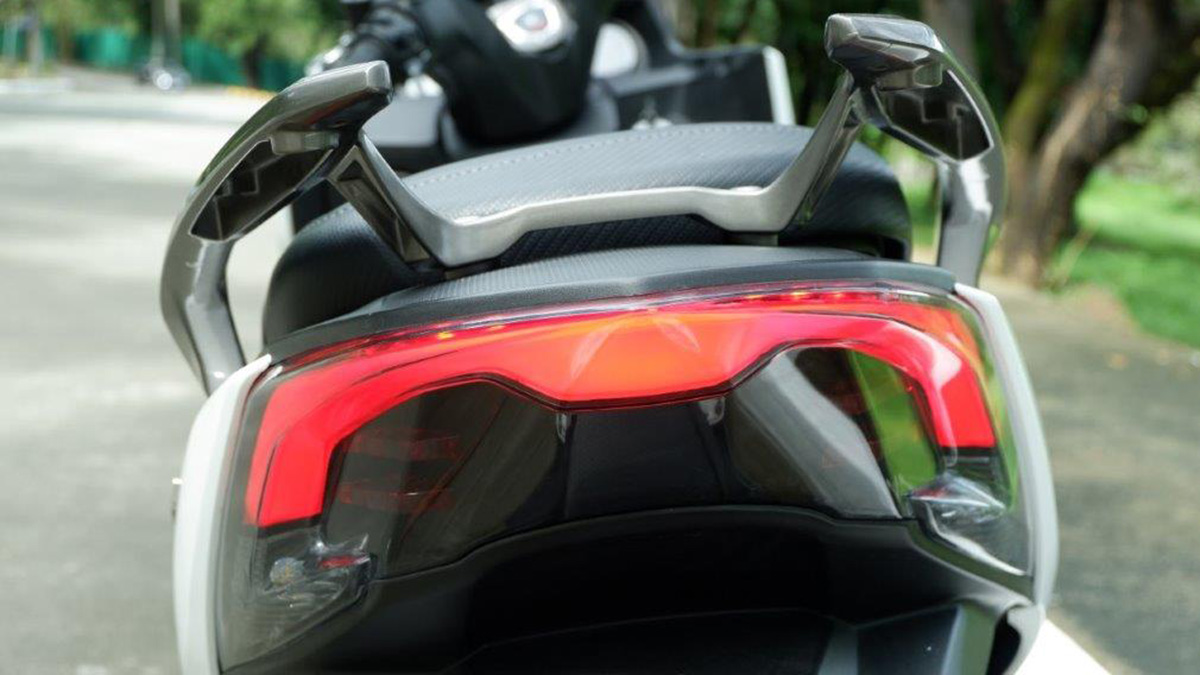 The X-Town is nimble once it gets going. The only time you need to muscle it around is when you're maneuvering it into place off the saddle. Once that engine roars, say hello to stability and a willingness to lean—two qualities that promise fun and thrills on twists and turns.
5) Comfy seat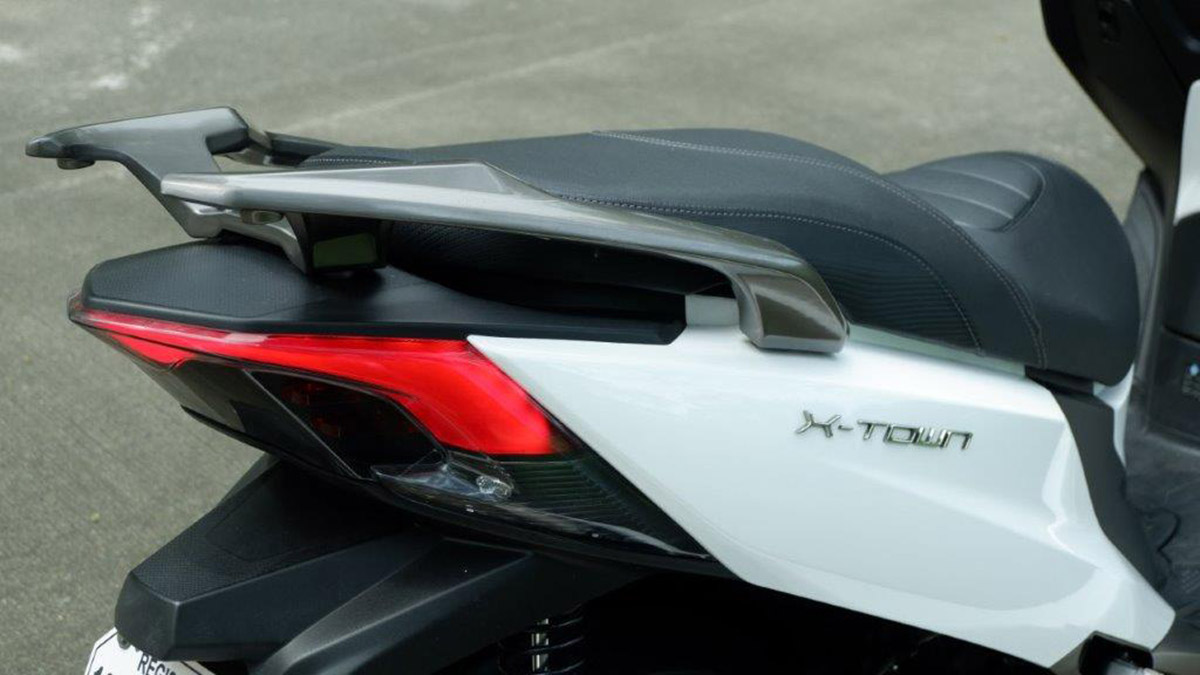 The comfort of the X-Town's seat is stealthy. The height is right. The firmness is right. Even the upright position is right. It's too easy to take it for granted. We only realized how relaxed and comfortable we had it on the X-Town when we switched back to my own ride, a street naked.
6) Spacious compartments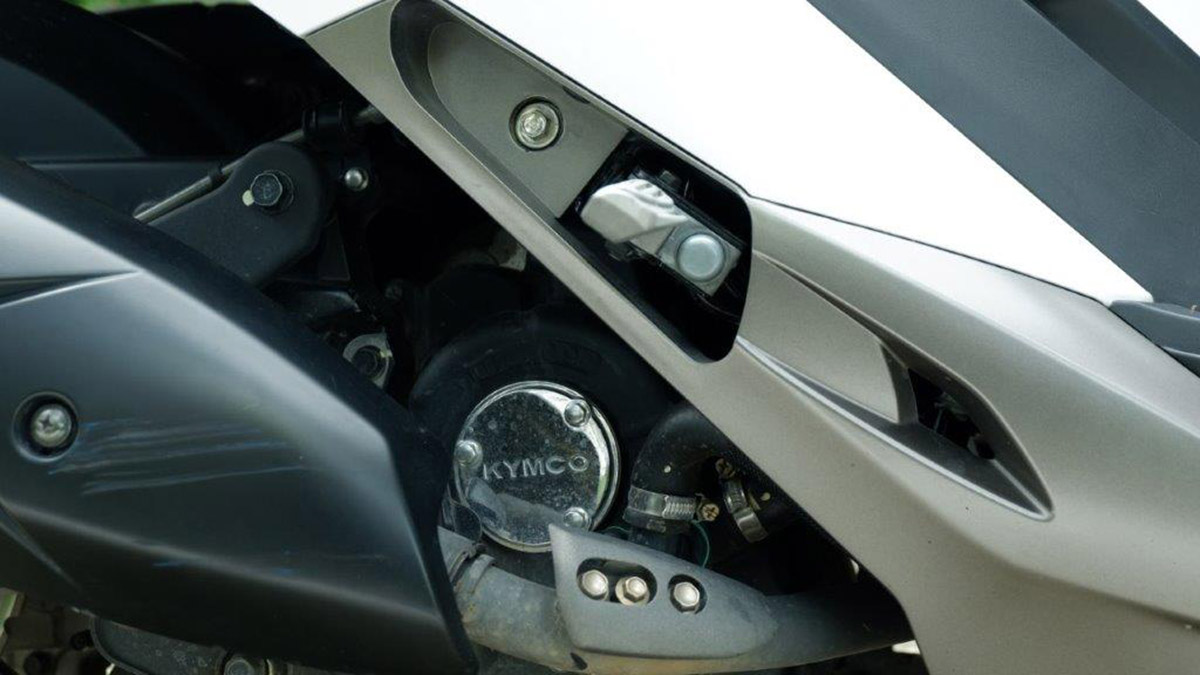 As a cruiser for the city, the maxi-scooter's variety of storage options makes sense. There's a small glove compartment on the steering column, a wide floorboard, and plenty of room under your seat. Its message to the diehard commuter or weekend rider is simple: pack away!
7) Wired and wireless connectivity
Is your navigation app draining your phone's juice? Flip-up the Kymco insignia on the handlebar and plug into the charging port underneath. Have several gadgets to power? Hook up a USB hub to the 12V cigarette socket in the cargo compartment, and lessen your battery anxiety.
To really maximize your connectivity, install the Noodoe app on your phone and pair it to the X-Town. This allows you to check your dash for navigation, see phone notifications, and customize your Noodoe panel.
8) Keyless tank and cargo access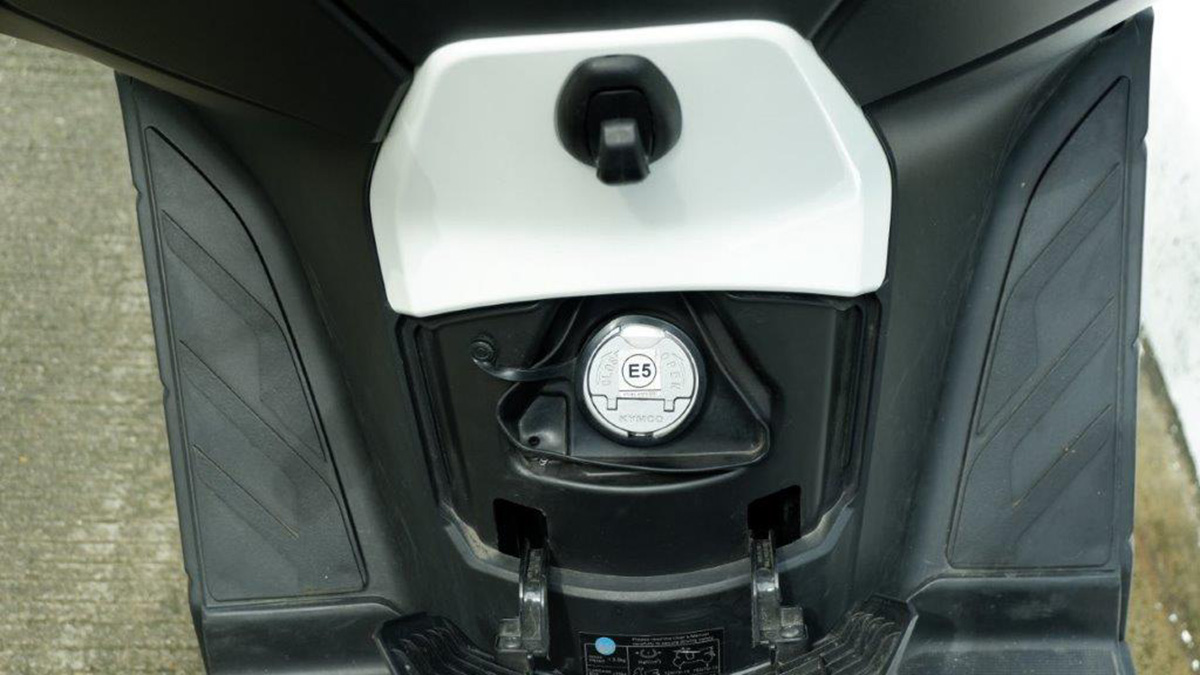 Fiddling with keys when you need to fill up the tank or get stuff from under your seat is a minor inconvenience. But it's nice you don't have to bother with that with this maxi-scoot.
Keep your key in the ignition. Twist left to pop the seat. Twist right to pop the gas tank cover. Fuss-free loading and fueling never get old.
9) Full LED setup and large mirrors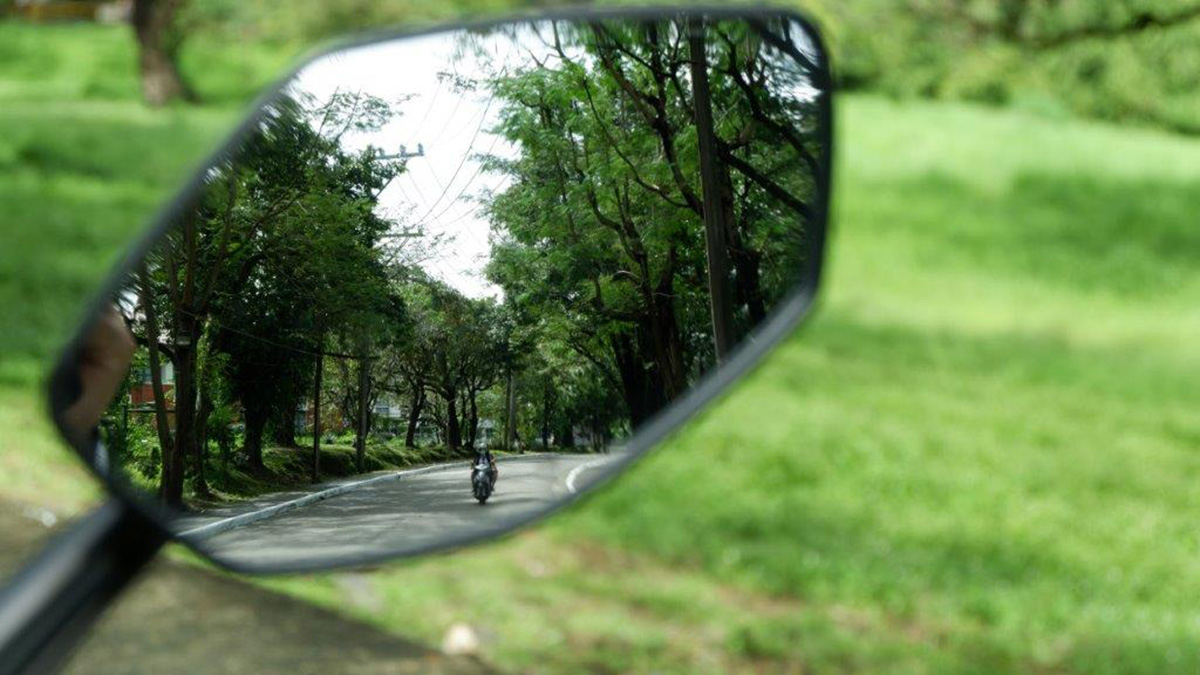 As a visibility nut (both for seeing others and being seen), we love the X-Town's bright LEDs and large side mirrors. It's one of the first things we noticed and appreciated about this scooter. Safety may be geeky to some, but it does guarantee you more saddle time.
10) Practical windshield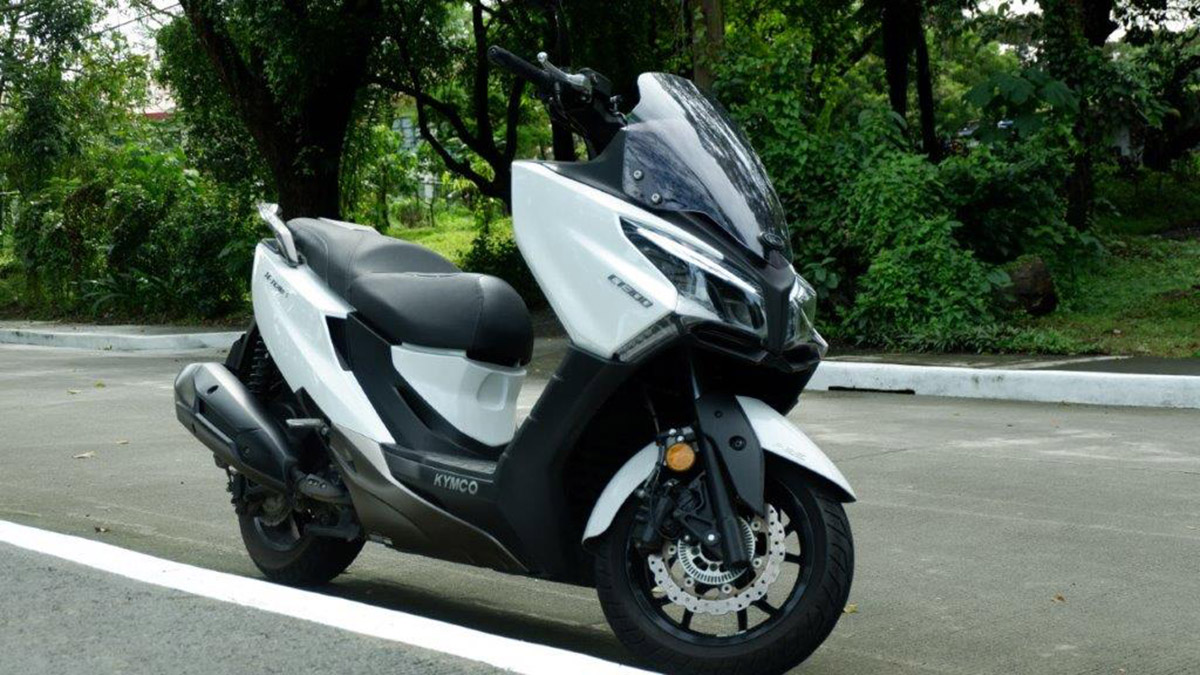 Too many windshields—if they even come stock—are decorative. Unless you're in an aero tuck, they direct wind to your chest and your helmet. The X-Town's windshield is substantial, and great for the future of your back and hearing conditions.
To sum up, the Kymco X-Town CT 300i is exactly what it appears to be: an urban cruiser. It's versatile, but it's most at home in the city. It won't take you to the ends of the earth or set any record lap times, but it makes up for that by making 90% of the journeys you'll take more pleasing. Its convenience lies in the little things, making it a gem of a commuter.