The official launch of the Meteor 350 last March 19 marks another milestone in Royal Enfield's continued expansion in the midsize segment.
With the help of its official local distributor, Hardcore Brothers Custom Motorcycles, the Chennai-based motorcycle company wants to replicate the great response it has received for its completely new cruiser.
Here are 10 things in this Royal Enfield Meteor 350 cruiser to get excited about:
1) Painstaking attention to beautiful design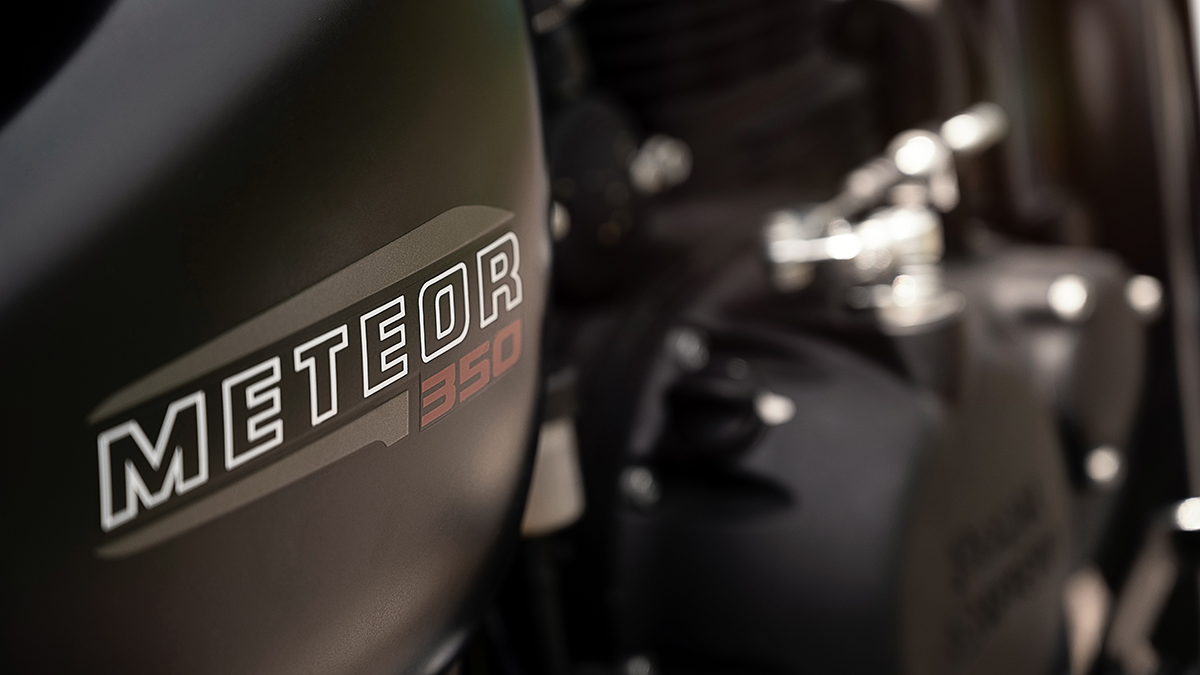 The new Meteor 350 descends from an iconic line of Enfield cruisers that include the original Super Meteor, Lightning, and Thunderbird models.
Continue reading below ↓
Recommended Videos
To honor this heritage while at the same time competing in the neo-retro category, the Meteor went through a thorough design process, from multiple drafts to a 3D full-size mockup in sculpting clay.
2) Awesome classic cruiser look
Cruisers are long-distance riding companions, and the Meteor is no different in form and purpose. The styling cues are all there:
19-inch wheels up front to glide over rough terrain
Teardrop tank with curves to gawk at
Retro round head and tail lights
Low seat and forward foot pegs
Round instrument panel with a retro speedometer needle wrapping a digital display
Custom levers, grips, and a brake reservoir designed specifically for the bike
3) Tripper pod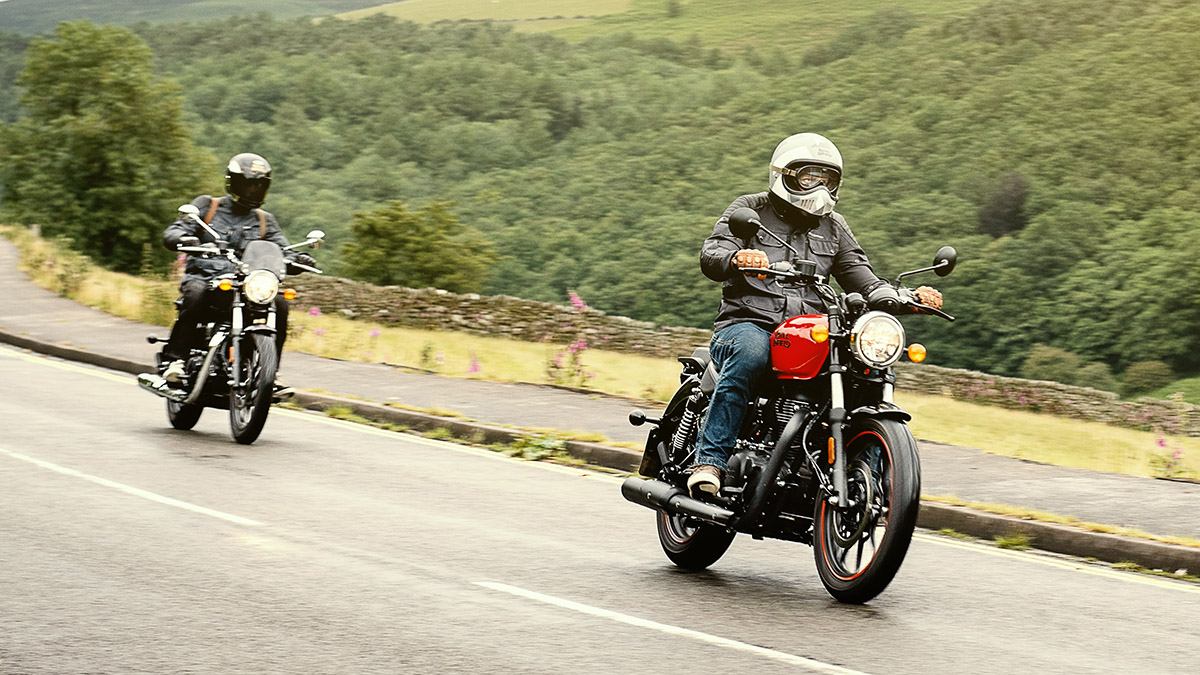 The Meteor 350 is the only bike in its lineup that comes with the new Tripper navigation pod—a first for Royal Enfield. The small TFT display pairs with a phone app and the rider's headset to help you ride long-distance on unfamiliar roads.
The pod is powered by Google Maps and uses its display to point the rider where to go. It's a feature that will be popular with long-distance riders, since there's the added advantage that you can keep your phone safe in your pocket.
4) A completely new engine
You read that right. The Meteor's engine is its very own—built-from-scratch specially made for the bike. A lot of engineering went into it to make it vibrate less, shift smoothly, and still have that signature low thump that all Royal Enfields have.
5) Tough components
Each component on the cruiser went through multiple endurance tests to guarantee high quality and durability. Despite its lower displacement, it went through the same design and testing process that the Interceptor 650 and Continental GT 650 were subjected to.
"There are no shortcuts," says Global Product Strategy head Mark Wells about the manufacturing. And the company stands behind its testing—the Meteor has a three-year warranty for its parts.
6) Easy handling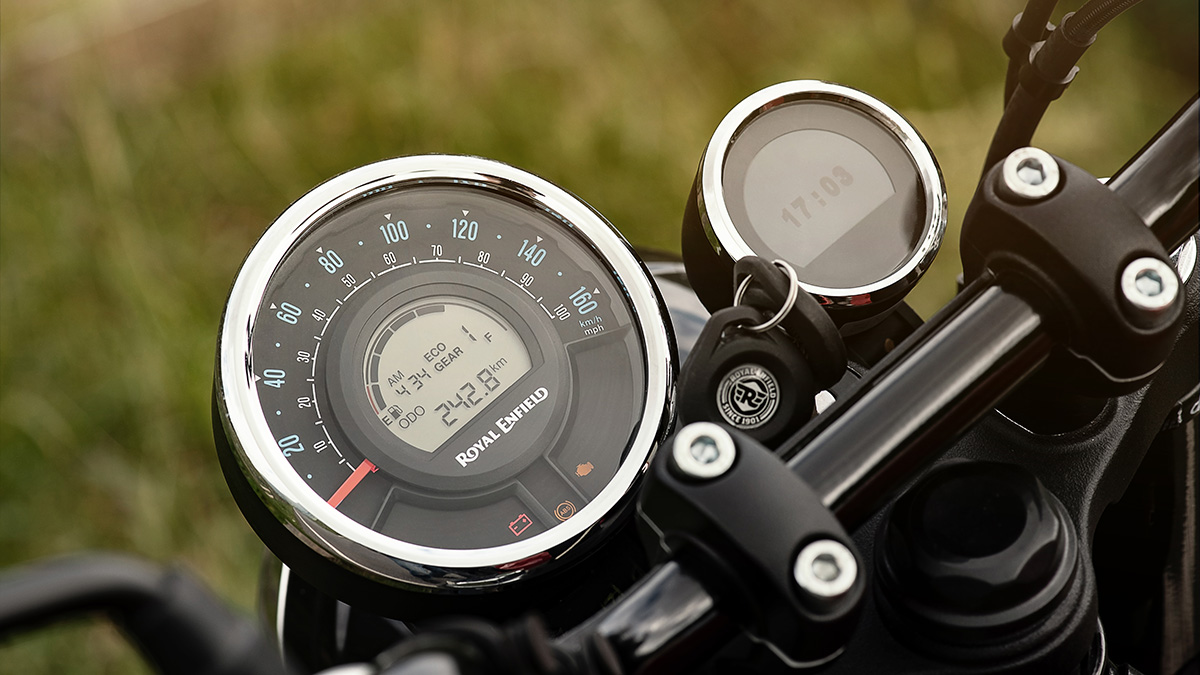 Cruisers are infamous for being heavy, hot, and hard to handle. The Meteor wants to change your mind. At 191kg wet, it's much lighter than the average cruiser.
Royal Enfield also stiffened the frame, refined the steering, and lightened the clutch pull to make it an expert at cornering. With smooth shifting to boot, a rider can cover hundreds of kilometers in comfort.
7) All-purpose on purpose
The Meteor 350 is a stylish and authentic cruiser, but we like that it was built for all roads, not just smooth highways. From the beginning, Royal Enfield wanted "a bike that's going to negotiate [Chennai traffic]," which means it will handle fine on our roads.
Every rider can find something to appreciate about the bike's ride. It has dual-channel ABS that the Indian company swears have no harsh feedback, while its 30in seat height will attract shorter and beginner riders. Its versatility will appeal to both city and long-distance riders.
8) Easily replaceable parts
Royal Enfield has pledged to make the waiting time for parts minimal. As a matter of fact, the parts and accessories for the Meteor arrived in the Philippines before the bikes did.
If custom is your thing, you will appreciate the wide variety of options available for the Meteor. Here, you can put on an engine guard, change the mirrors, upgrade the seat, fit a new silencer, and more.
9) Three versions for distinct tastes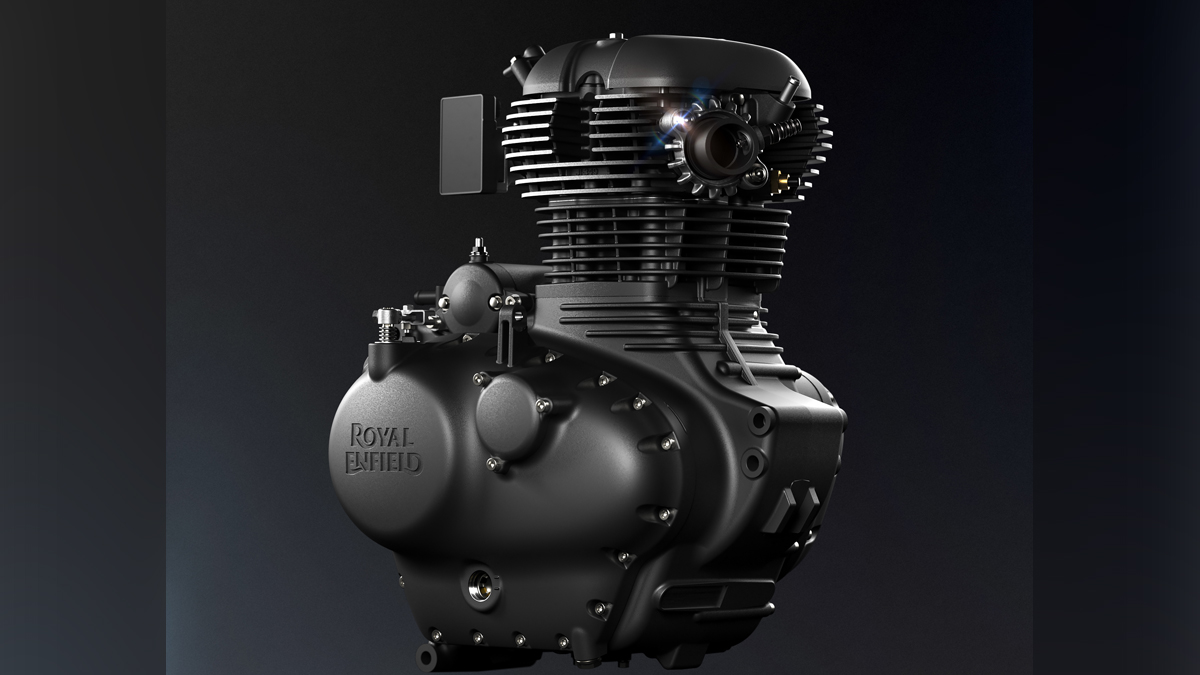 Each version of the Meteor is distinct in color and features: Fireball variant (in red and yellow) is stripped-down and fitted with black parts; Stellar (in blue, red, and black) features a chrome exhaust and a pillion backrest; and the flagship Supernova (in brown and blue) has juicy dual-tone paint, chrome parts, a backrest, and a windshield.
10) Inclusive message
Okay, this isn't really a feature, but it tells you about the culture you're buying into when you get a Royal Enfield.
When the question of who this bike was made for eventually came up, Royal Enfield's response was that it's a global product. A vague answer, yes, but that might be the point where the Meteor's success will rest on.
There's nothing gender-specific about the bike, and there's no effort to market it to one specific demographic. It's just meant to be a gorgeous bike that rides extremely well. As Mr. Wells puts it, Meteor 350 riders, cruiser fans or not, will be drawn to the bike's sense of style and unite under that.
Are you sold on this new Royal Enfield cruiser? Even if you're not, you can trek to Hardcore Brothers Custom Motorcycles showrooms near you and see what all the fuss is about.