Raincoats are a must-have if you plan on riding during the wet season. It's great to stay warm and dry, even if you get caught out in a storm unprepared. While a poncho-style raincoat is better than nothing, it creates enormous drag, is heavy and uncomfortable, and might even melt on the engine or exhaust.
Downpours are already inconvenient, so might as well upgrade your rainy day outfit for more comfort and protection in the long run. The raincoats below are not just designed for riding, but are also light, packable, and roomy enough to go over your riding gear and boots. Check them out, and you won't have to take a rain check on your next ride.
Motowolf Raincoats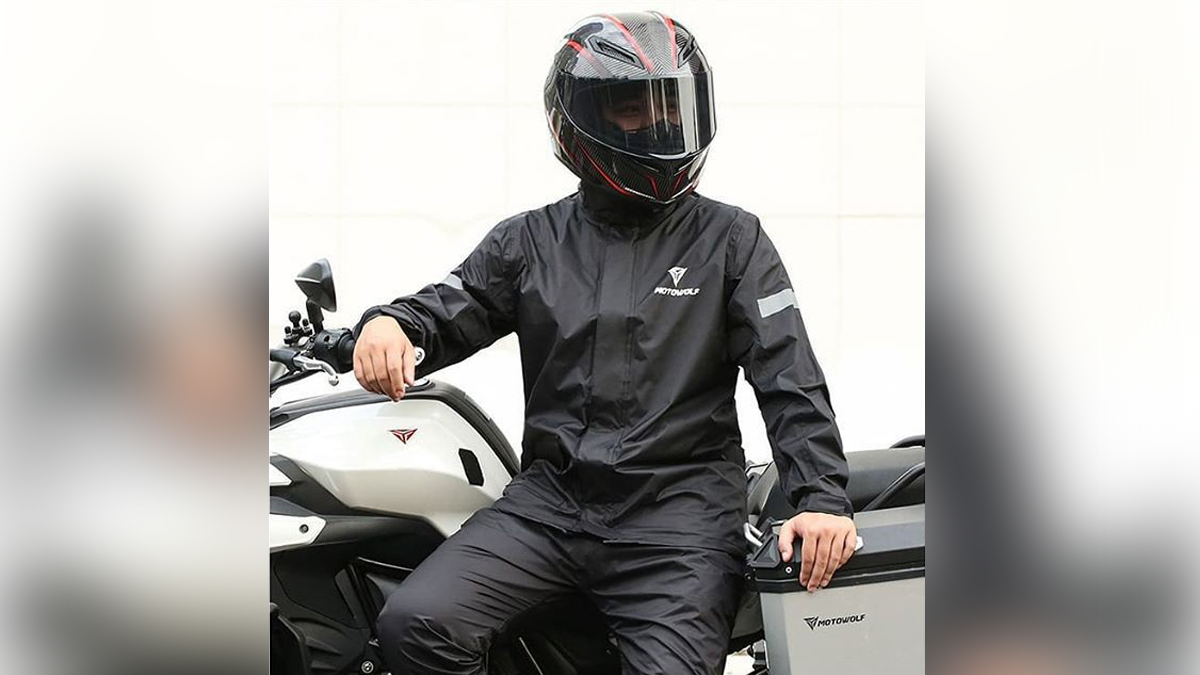 Continue reading below ↓
Recommended Videos
Motowolf is a Shenzhen-based company that manufactures affordable motorcycle accessories, so it's no surprise it has the lowest-priced raincoat on this list.
The two-piece raincoat gets its water resistance from a Chinlon fabric outer. Chinlon is a refined kind of nylon; it's not as durable as regular nylon, but is thinner and smoother. This makes the raincoat more water-resistant (water clings less) and comfortable (thin and breathable). A front velcro cover also goes over the zipper to stop water from seeping in. Inside, a perforated polyester lining wicks away excess moisture.
This raincoat comes in two colors: black and yellow/black. It packs conveniently into a separate pouch, and unlike most motorcycle raincoats, has a hood.
Shop it here.
Oxford RM410 Rainseal Overs (P2,950)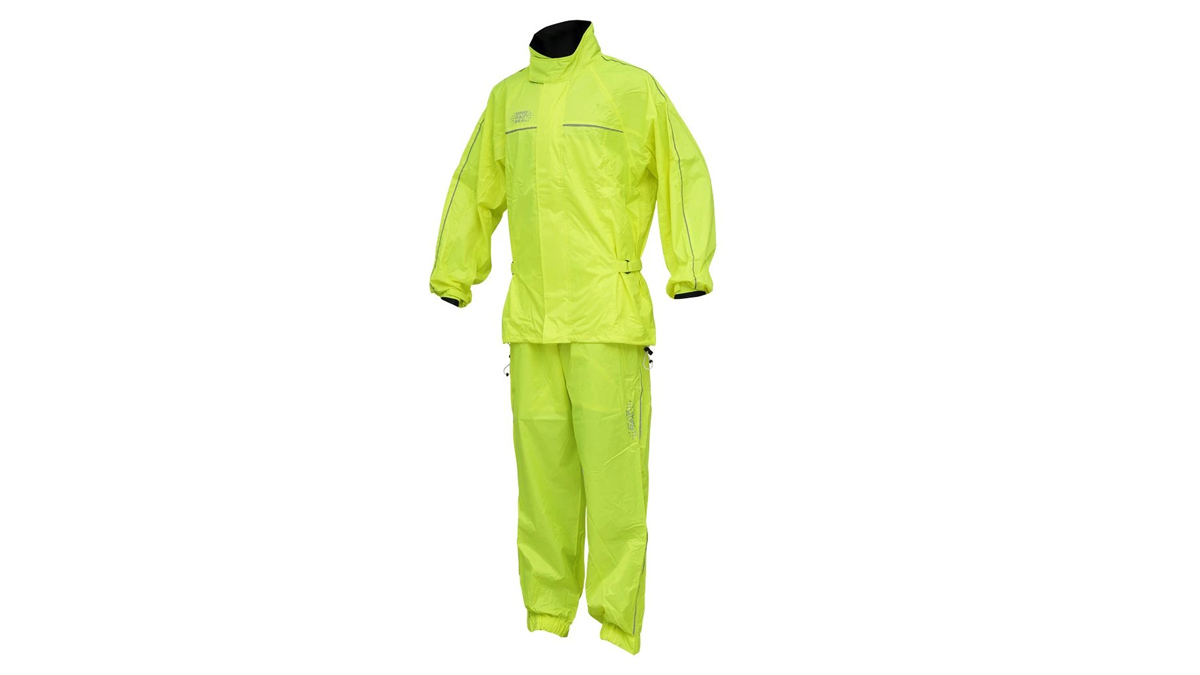 Englishc ompany Oxford is no stranger to motorcycle apparel. The Rainseal is a two-piece rain suit designed to keep you dry and visible in heavy rain. The coat comes in the best (and only) color for that task: neon yellow. Reflectors on the arms, chest, and legs also help the wearer stay visible.
Seams—one of the sneaky paths rain finds its way past a waterproof layer—are water-resistant on the Rainseal. It's worth mentioning that this is an oversized raincoat. Choosing something that is sized to be worn over riding gear is as easy as matching its size to your jacket size. Even if the fit is looser, you can adjust the straps at the ankles, wrist cuffs, and waist.
Shop it here.
LS2 Tonic Man Rain Suit (P3,150)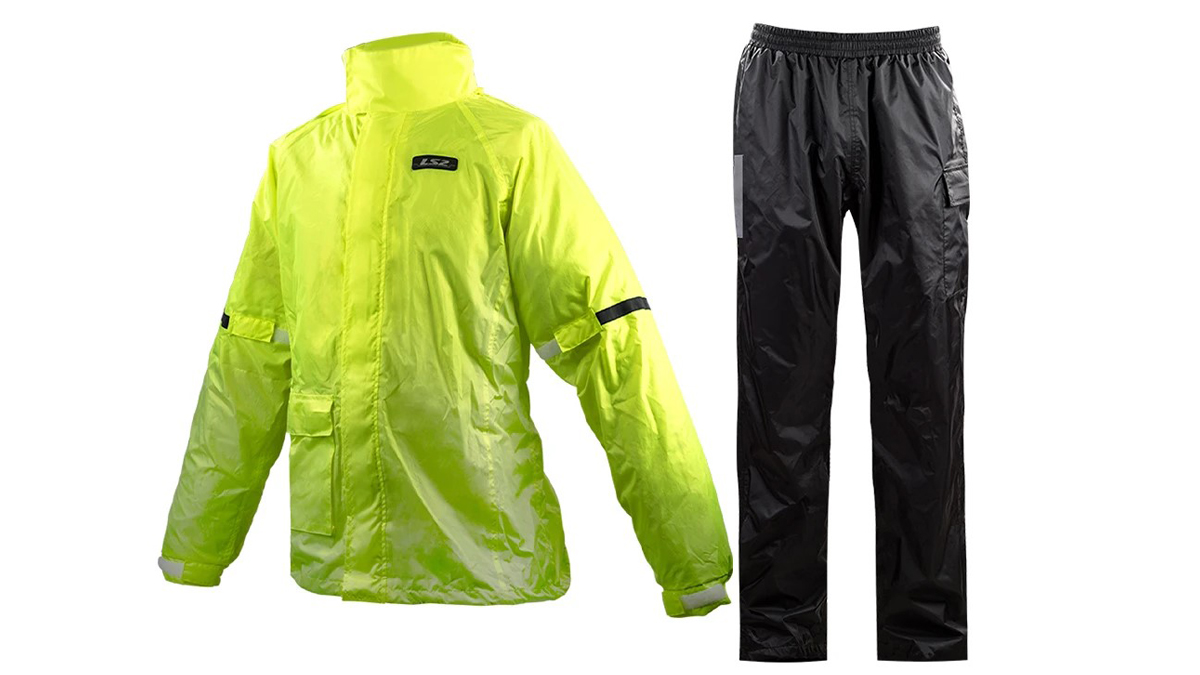 This raincoat set from the Spanish brand is a waterproof, practical, and adjustable package. The jacket and pants both have a polyurethane-coated polyester outer for prolonged protection from the rain, and the inside is lined with mesh for breathability and comfort. Plus, the coat has one outer pocket you can use to store small items.
The Tonic Man suit, which is available in sizes S to 4XL, also offers fit and safety with velcro wrist, arm, and waist straps, as well as back reflectors. Get a set in yellow/black or all-black if you prefer an understated look.
Shop it here.
GIVI G-Coat Rainwear (P3,150)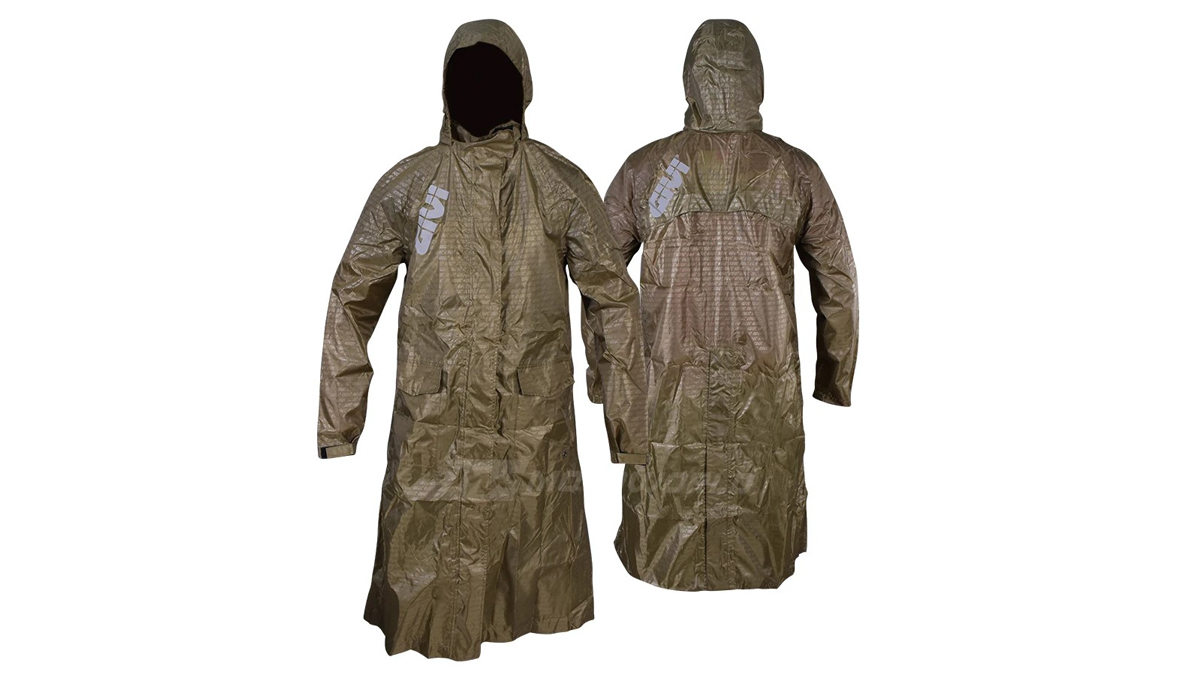 So far, our raincoat selection has focused on two-piece sets. The GIVI G-Coat is an exception, and the go-to option for scooter riders who want a classic raincoat. Since it's just a single item, the G-Coat is easy to put on and take off. It also has the highest water-resistance rating in this list—5,000mm, or waterproof enough to last through moderate to heavy rain. It has a large hood that makes it usable whether you have your helmet on or off.
GIVI included a few more features into the raincoat. It has two front pockets, which are held closed by magnets for easy access. It sports reflective GIVI logos front and back, velcro wrist straps, and a ventilating flap at the back. When not in use, it packs into a drawstring bag.
Shop it here.
IXON Rain Pack (P3,450)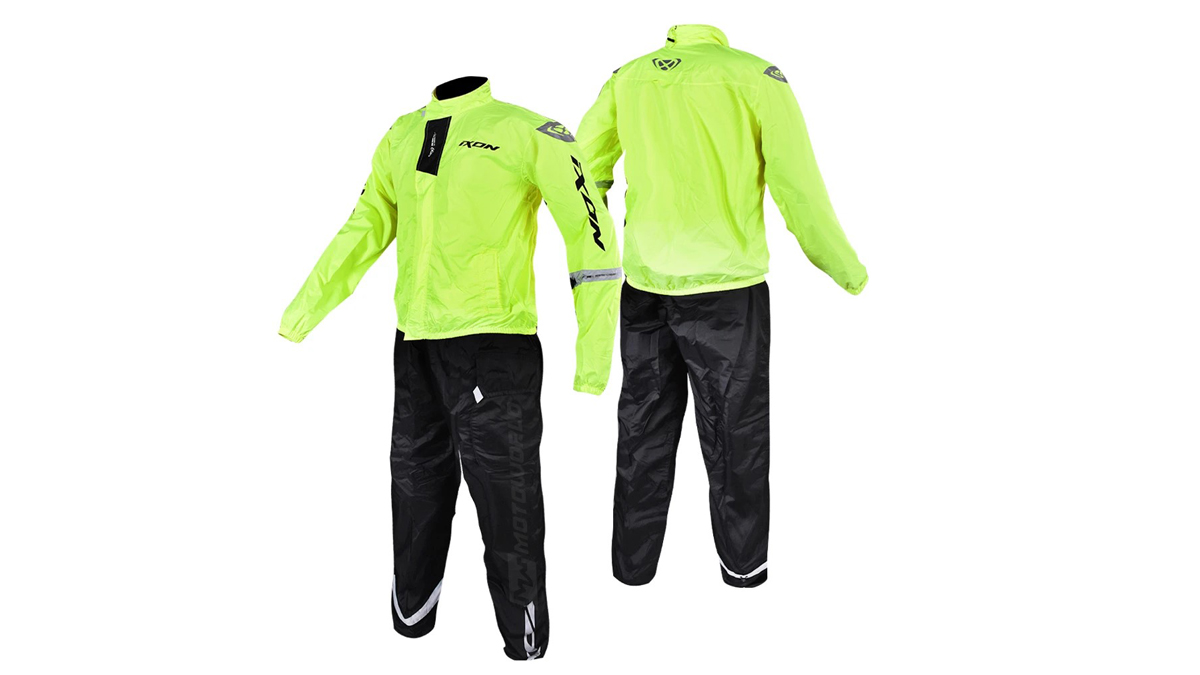 When it comes to style, raincoats aren't first on the list. Such attire is expected to perform in a downpour, so who cares if it looks great, right? For the French company Ixon, style, function, and raincoats go together. Its waterproof Rain Pack has a streamlined silhouette that makes it look less bulky and unflattering. It comes in yellow/black or all-black, and has large reflectors at the ankles, shoulders, left elbow, and back providing plenty of visibility—arguably the most out of any coast on this list. Lastly, the raincoat keeps you dry inside the suit (no sweat) with a small back flap for ventilation and a concealed front zipper.
Shop it here.
Stay dry, regardless of the weather forecast. Even if you don't end up buying any of these raincoats, we hope we've given you an idea of what to look for in a reliable one.
Top Bikes Philippines is now on Quento! Click here to download the app and enjoy more articles and videos from Top Bikes Philippines and your favorite websites.