The rainy season has arrived, and with it comes torrential downpours, strong winds, low visibility, and wet roads. No rider wants to get caught in the rain unprepared, and so we pack rain layers in our top cases and backpacks and plan accordingly.
Another crucial thing riders have to keep in mind is that tires handle differently in wet conditions. If you've ever ridden while the road was slick with rain, then you should understand that wet roads meanmuch less grip and more chances of losing traction.
As much as we prepare for the rainfall this time of year with different kinds of gear, we should also be ready for adverse road conditions by picking appropriate tires that can handle less-than-ideal road surfaces.
To help riders out, we've picked out these five scooter tires that work well even in the rain:
1) Michelin City Grip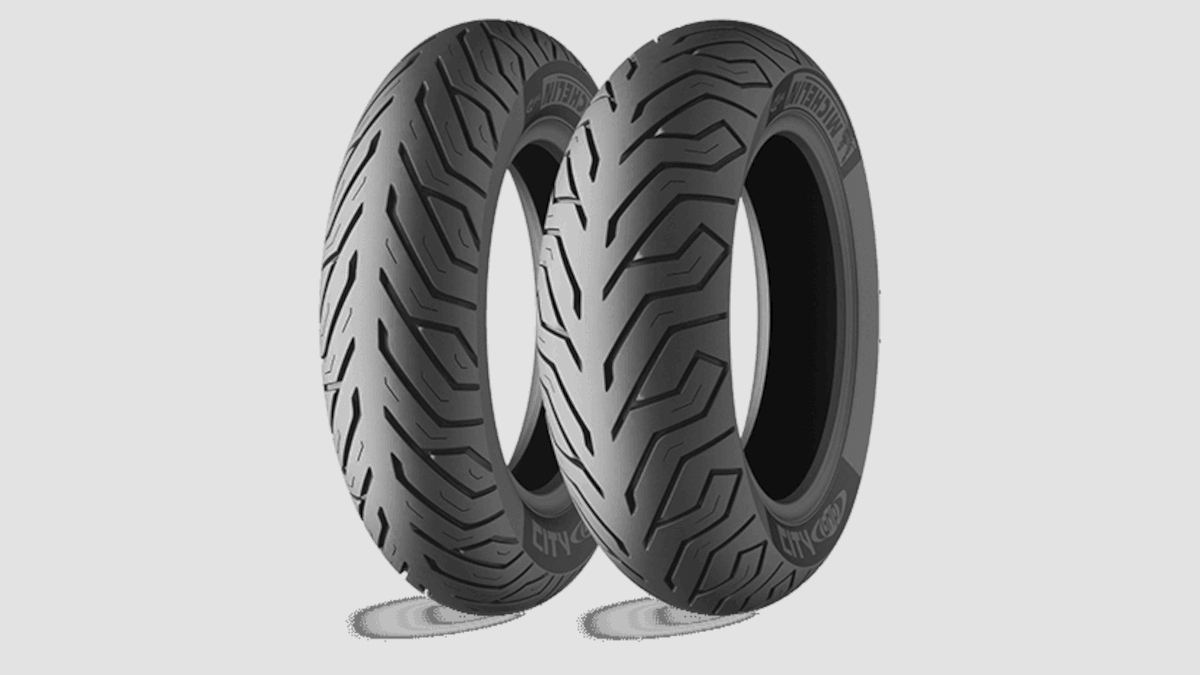 Continue reading below ↓
Recommended Videos
Take a look at these Michelin rubbers, and you'll notice the deep groove patterns running from near the center to the edges. These grooves, which are reffered to as sipes, channel water away from the tire's center and out through the sides, decreasing the chances of your ride hydroplaning or slipping. These tires work well in dry conditions, too. Thanks to a slick center belt, the City Grips will have no problem finding purchase in a straight line, and will last long doing so thanks to the harder slower-wearing rubber compound in the center.
These Michelins fit most 125cc scooters, and come in 10- to 16-inch rim sizes. Pricing starts at about P2,400 for a front, and P3,700 for a rear, depending on size and width.
2) Metzeler Roadtec Scooter
Derived from Metzeler's award-winning Roadtec 01, the Roadtec Scooter tires have several features that enable them to perform well in different road conditions. A high silica content makes the rubber stickier, enhancing chemical grip, while transversal grooves and short sipes provide good mechanical grip by efficiently draining water, increasing traction on low-grip surfaces, and improving stability and control under braking.
Sizes for the Roadtec Scooters range from 10-to 16-inch, with widths of up to 150/70 for the rear. Pricing starts at P1,800 for the front, and P3,750 for the rear.
3) Pirelli Angel Scooter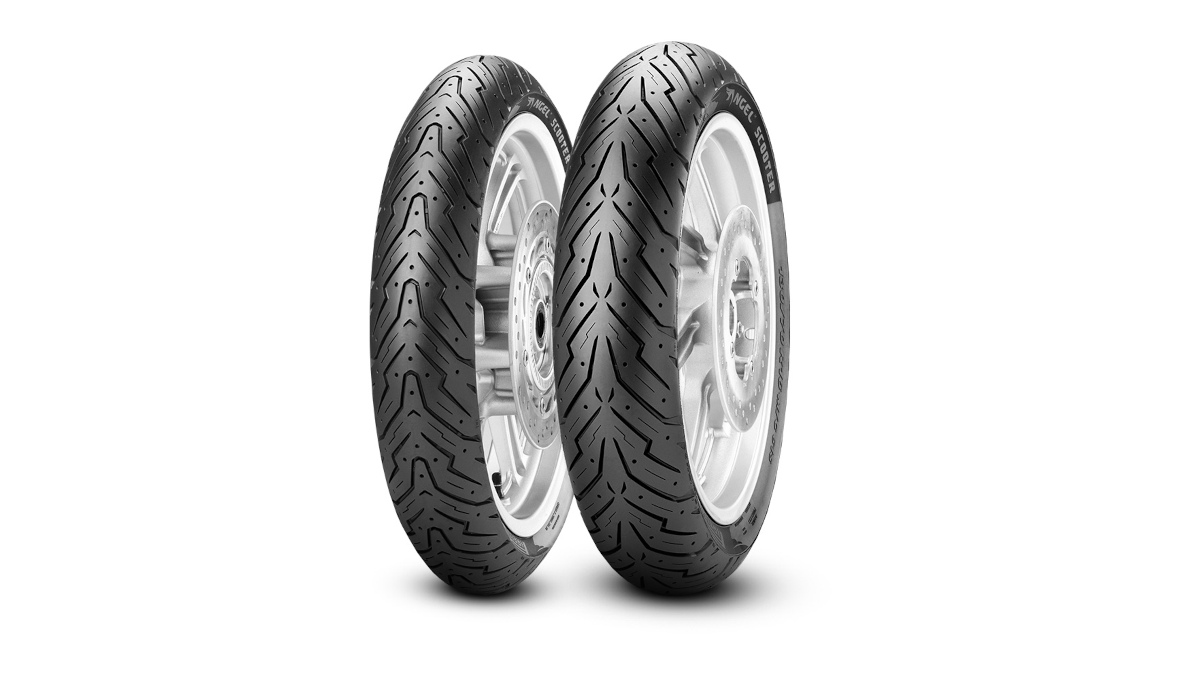 If Italian brands are more your thing, Pirelli has an option for you. The Angel Scooter tires stand in contrast to Pirelli's typical demon-themed naming scheme, and so prioritize comfort and wet weather performance for scooters in urban environments. Its stiff tire structure and innovative tread pattern absorb road imperfections for a smoother ride, and a combo of a silica compound and numerous sipes make for better grip and handling on wet surfaces.
Sizes from 10- to 16-inch are available, and will fit on most small to medium scooters. Pricing ranges from about P3,300 to P4,600 for a front and rear set, depending on size.
4) Metzeler Feel Free Scooter Tires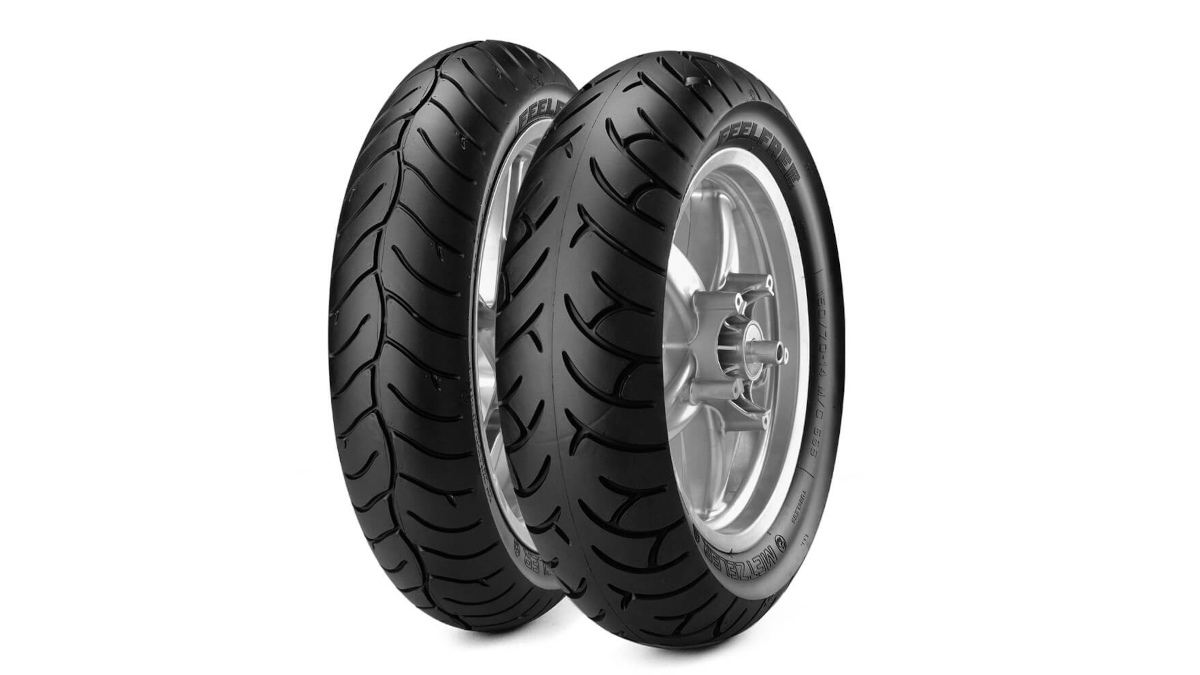 A sport touring-focused option, Metzeler's Feel Free tires offer stability in nearly all situations. The tread design draws from Metzeler's sport touring experience and strikes a balance between contact area for grip and sipes for optimal water dispersal. The swaying groove running down the center of the front tire makes for more effective water drainage, while the slick central section on the rear improves grip when the roads dry up.
Front tire sizes range from 12-to 16-inch starting at P3,350 a pop, while rears are available in 14- to 16-inch sizes for around P3,150.
5) Bridgestone Battlax Scooter SC 2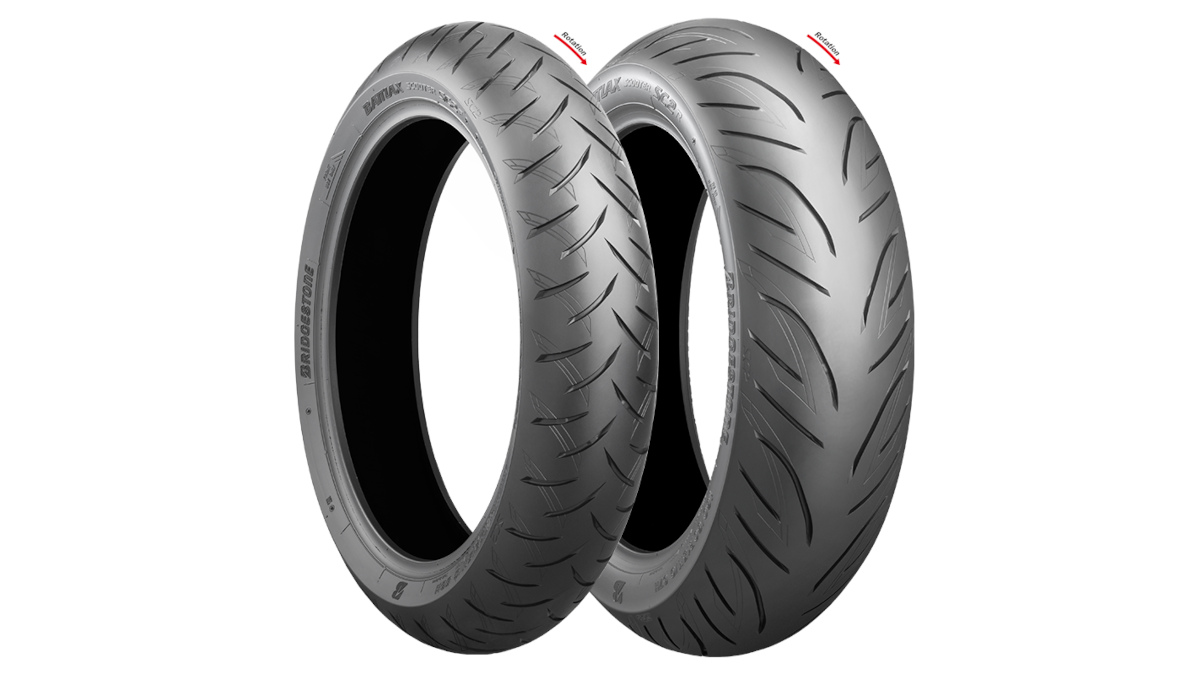 The scooter version of Bridgestone's premier sportbike tires offer the same kind of sharp handling and sporty character in smaller rim sizes. The Battlax Scooter SC 2 was made to fit several maxi-scooters 400cc and up, and its extra grippy rubber recipe allows riders to enjoy their big scooters' performance on windy roads.
These are available in 14- and 15-inch sizes, with front tires starting from P4,900, while rears can be found for about P8,600.
Top Bikes Philippines is now on Quento! Click here to download the app and enjoy more articles and videos from Top Bikes Philippines and your favorite websites.