Some actors are born to play heroes, while others are perfect for villainous roles. Then there are those who transform into larger-than-life characters when they get on their kickass motorcycles. We don't exactly know how, but perhaps that's what happens when a spectacular ride takes a movie star's swag to absurdly high levels.
Off-cam, actors are just regular people. But on these mean machines, they're something else entirely.
Matteo Guidicelli – A time-traveling super soldier
Guidicelli is a handsome guy, and thanks to his military training, he's in great shape as well. Now, put that whole package on top of a silver Yamaha Super Tenere and what do we get? A super soldier from the year 2099, that's what.
Don't let the peace signs fool you—he's just psyching out the bad guys before pulling out his vaporizer guns.
Continue reading below ↓
Recommended Videos
Here's Sarah Geronimo's husband with another Yamaha monster, keeping calm as he gets ready to catch the culprit that ruined the future.
Save for his PlayStation unboxing skills, Matteo on a motorbike is the real deal.
Carlo Aquino – The last rock star on earth
Aquino can sing and play the guitar, but because he is such an elite actor, he is recognized more as a thespian than a musician. While he's blazing the roads on his BMW R nineT Urban G/S or Yamaha XSR900, however, he easily passes the eye test as a bona fide rocker.
If ever a film gets made about the last surviving member of a dying breed of rock and roll, this guy and his big bikes should be the ones in it.
Is there a chance for such a movie to come out? Meron, meron, meron!
Luis Alandy – Pinoy John Wick
Alandy is an effective character actor. You see him on-screen and he has this down-to-earth, likeable vibe. That being said, this perception takes a turn when he's on his Honda CB650R or when he's trying out the KTM 790 Adventure.
The amicable Alandy we thought to be, now in our heads, is a man trying to leave his violent mobster life behind. You can see it all in his eyes.
Armed with a mighty motorcycle, he is the guy playing the lead in the local adaptation of John Wick.
Stay away from his dog, fools!
Rosales is the quintessential leading man. He's got countless of fangirls and even fanboys across the land. Even more impressive, he also has the perfect motorcycle for every occasion, as you can see.
Echo on these bikes looks as cool as a Michael Jordan fadeaway in crunch time.
With the way he's flexing, we see Echo playing a young billionaire à la Tony Stark in his pre-Iron Man years—back when he was still wilding out, partying with supermodels on the beach, on a yacht, and everywhere else you can imagine.
Aga Muhlach – The captain
He's won awards, starred in blockbusters, and dated the most beautiful women in the universe. Simply put, Muhlach is an OG in this showbiz thing. With that kind of command, all we need to do is slide a BMW R 1200 GS underneath him and…
...we've got ourselves a wise, honorable Special Forces captain who's set out to lead a ragtag squadron of moto-riding combat specialists commissioned to eliminate the scum of the earth.
Ian Veneracion – Pinoy James Bond
Veneracion has been acting for a long time, but he has aged better than Benjamin Button. Letting your girl get anywhere near him is a huge mistake, because he is just that good-looking. That appeal doubles all the way to 007 territory when you pair him up with his devilishly handsome black BMW R1200 GS. Come on, there's just no one better to play the local version of the suave secret service agent than Ian.
Coco Martin – Cardo Dalisay on steroids
His looks say romcom, but his rides say courageous cop who's willing to sacrifice his life fighting for the oppressed. We know Martin's got acting chops, but the fact that he's an adept rider—plus an endorser of Honda Philippines and owner of more than ten bikes—definitely adds a bunch of badass points in his portrayal of the ace police officer in the popular TV series Ang Probinsyano.
Basically, a hotshot law enforcer is all that registers whenever we see Coco speeding on two wheels.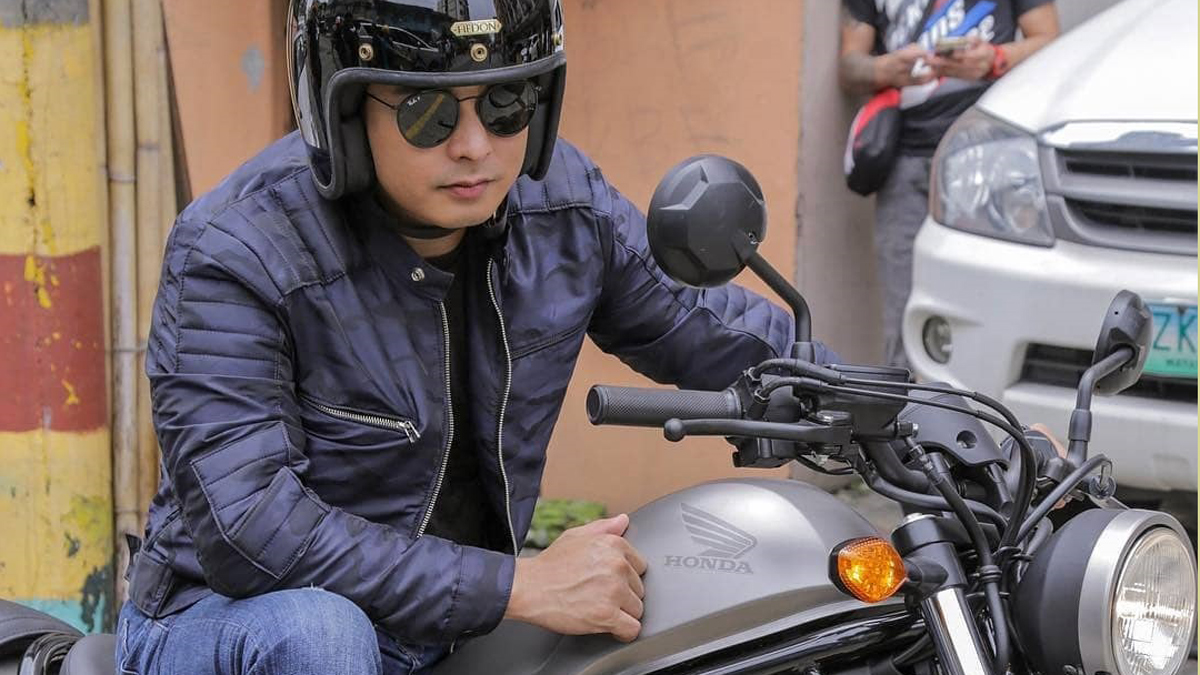 Even without a motorcycle, Dantes looks like a movie star. Alongside his high-powered two-wheelers, he looks exactly like a superhero. On top of his spectacular speedsters, though, Marian Rivera's beau becomes the face of justice, who has a habit of appearing out of nowhere when it's time to fight crime.
To keep his true identity a secret, Dingdong occasionally disguises himself as a rider for his delivery app, Dingdong PH.
Richard Gutierrez – Unmasked vigilante, a.k.a. The Punisher
It's no secret that Gutierrez has an affinity for Ducatis. With a PaulSmart 1000 LE, Multistrada 1260 Enduro, and SportClassic GT100 in his roster, it's impossible not to notice his exquisite collection. What it does to him, though, is crank his bad boy charm way up.
We picture him feeding off that energy as a likeable anti-hero, who finds it necessary to break the law every now and then to help the needy.
Here's Richard, contemplating his next heist.
But hey, since we already have a superhero in Dantes, why not make Gutierrez a full-time villain and have them duke it out like Batman and Joker, but on motorbikes?
Wally Bayola – Bite-sized Bane
Bayola makes people laugh their guts out with his outrageous comedic performances. But coming across him as he pilots his powerful Suzuki GSX-S1000 or gorgeous BMW R1200 GS for a Boss Ironman Challenge, the humor stops. At that point, you imagine him not as a goofy sidekick, but as a super villain's right-hand man with lethal martial arts skills.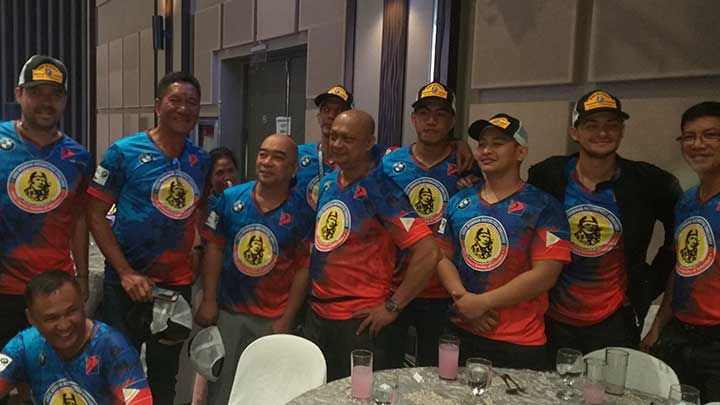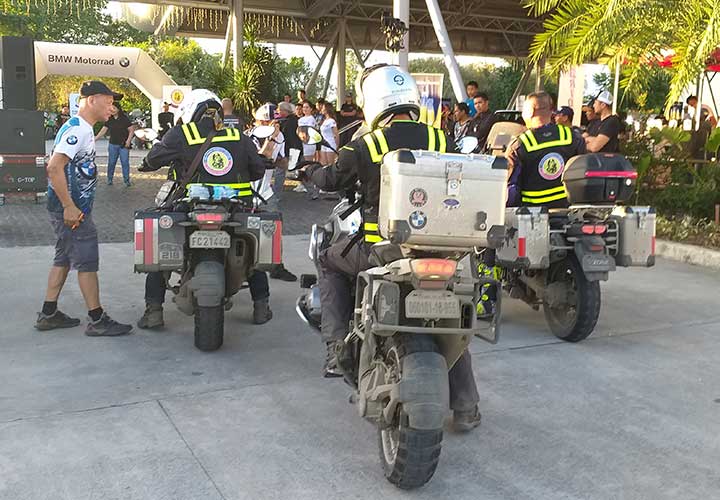 Yep, Wally on a big bike is that dude who can incapacitate a 6'5", 300-pound man by pinching a nerve in the poor guy's neck.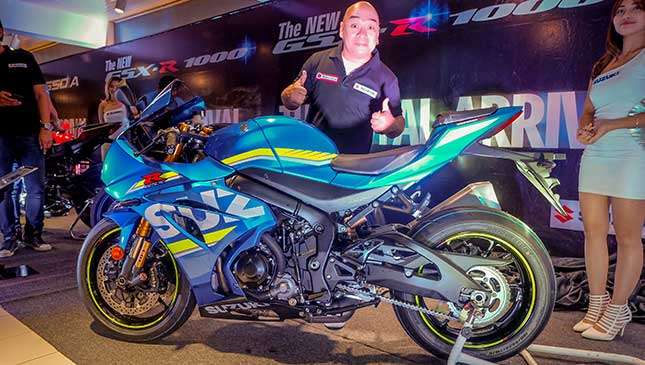 Now that you've seen these actors, their bikes, and their moto-alter egos, tell us your versions. We're sure you'll think of something.