Thanks to the Internet the world is getting smaller for people from different countries and varying cultures to meet and exchange pleasantries.
The same is happening to motorcycle communities from different nations. If we Filipinos are crazy about bike clubs, so are other nationalities. This caught the attention of Top Bikes PH when we noticed the growing number of motorcycle clubs abroad with owners gravitating to one particular brand or model.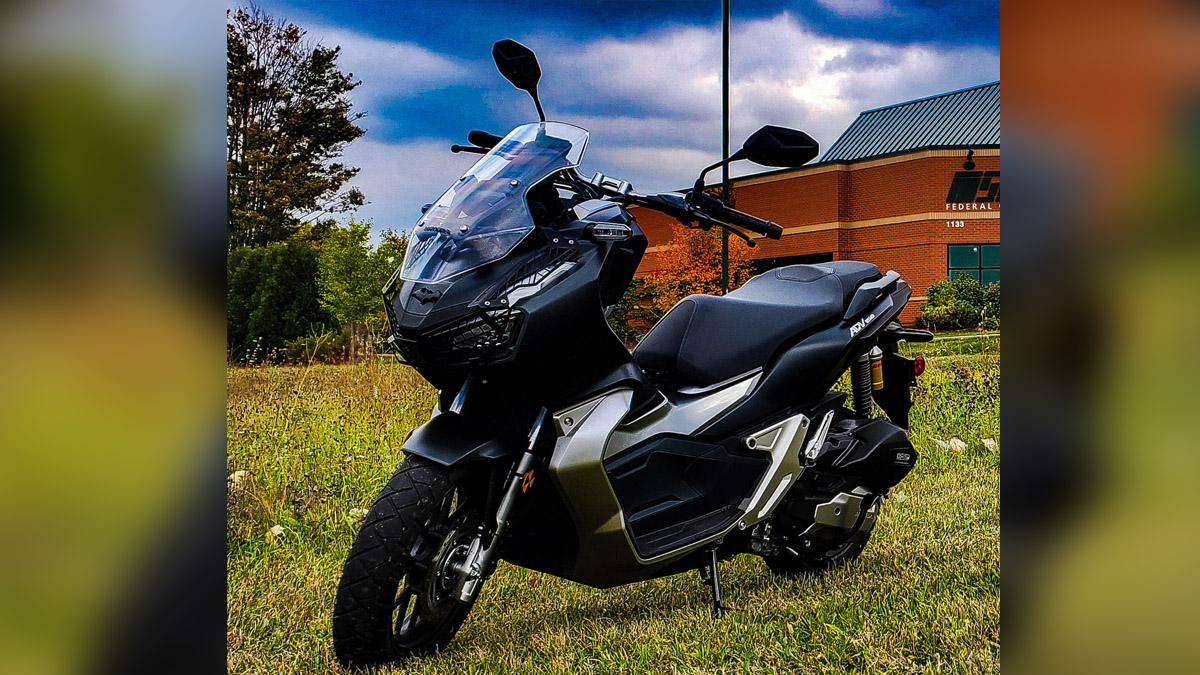 One of them is the Honda ADV 150. Made from an Asian country (Indonesia) and primarily designed for Asian riders, who would ever think that the pint-sized Honda ADV 150 will make waves in other regions?
Continue reading below ↓
Recommended Videos
Check out social media and see for yourself the countless ADV 150 clubs in the US and Europe. One of the most active organizations of this popular daily commuter is a rider group called "Honda ADV 150 United States" on Facebook. Yours truly is one of their newest members.
Put up by a 40-year-old store manager from Michigan, Christopher Thomas, the 276 members of this riding community keep their chatbox burning on discussions not only about their awesome rides, but also their latest photos of scenic destinations. Also, they're always nosy about what's new from the accessories shops.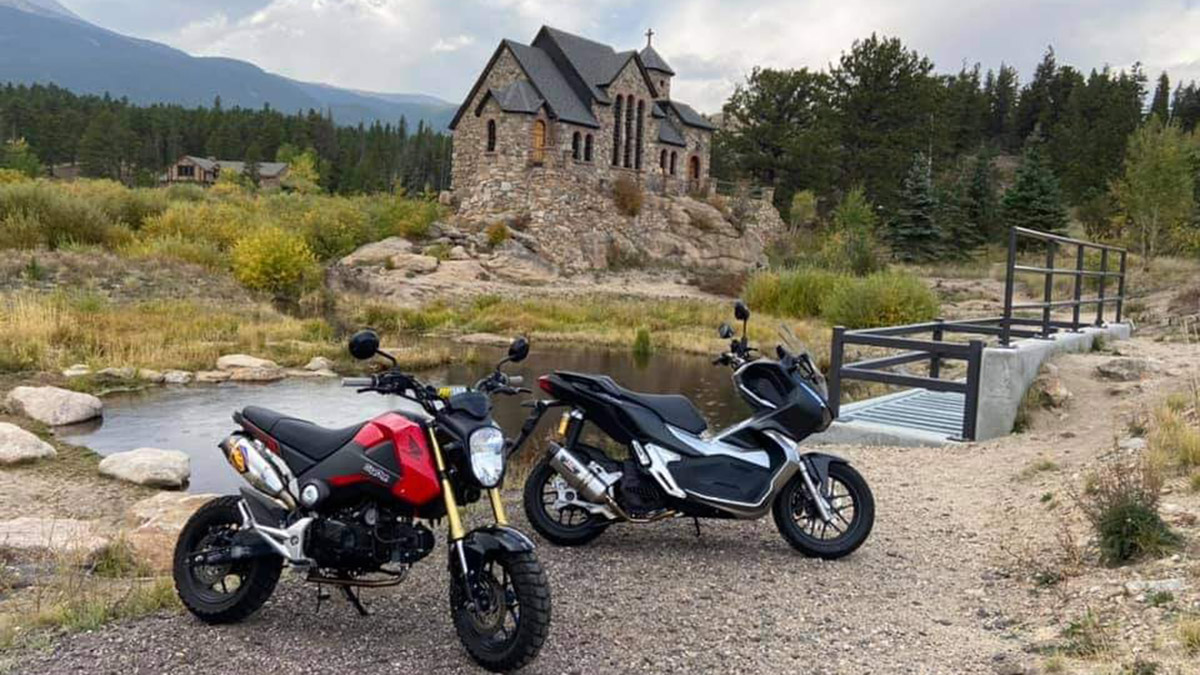 American riders are known for their preference for big, powerful bikes. Thomas says he has had enough with those types. "I just think those people don't know what they're missing. Honda nailed it with this bike," says Thomas. "It is the total package. It can go to other places where other bikes would fail."
Priced at $4,200 (P204,000) in the US, Thomas waited long for the Honda ADV 150 to arrive on their shores. As far as he knows, he was the first to have such a unit in Michigan, and a lot of residents from the area had been asking him where they could get a unit.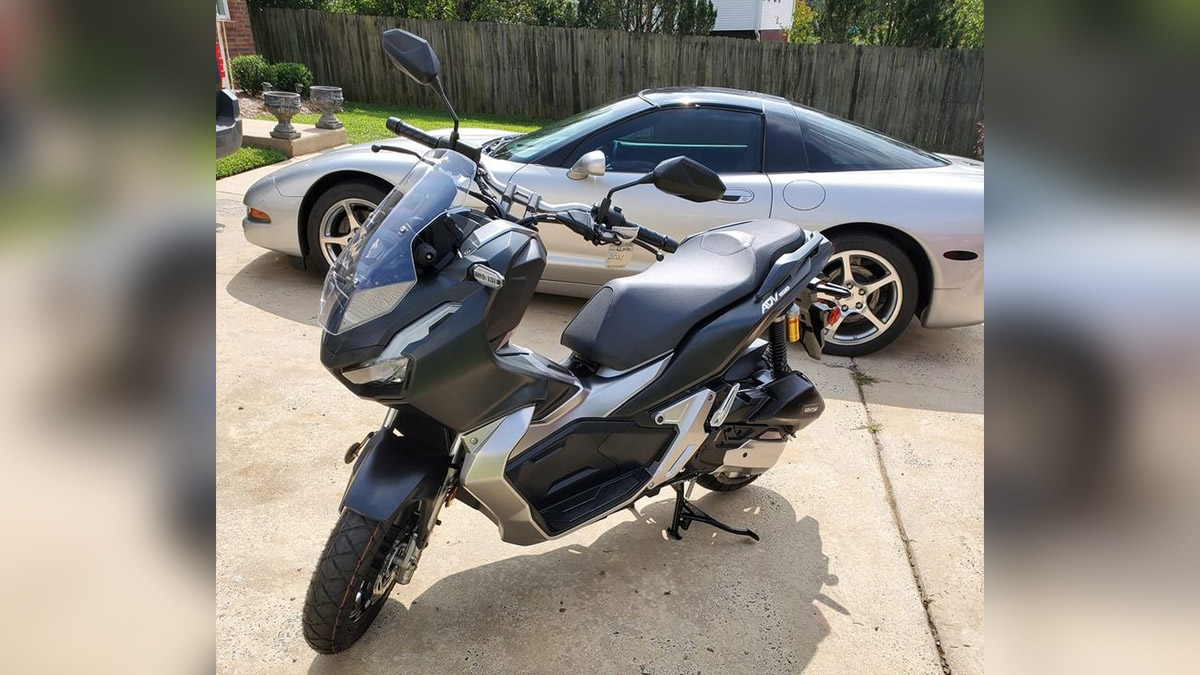 "I've been looking for something like it for so long. I read about it and the large following it has overseas, then when I heard it was coming to the states I immediately jumped at the opportunity to get it," Thomas related.
Standing 5'6" and weighing some 150lbs (68kg), Thomas is not the typical big American that we have in mind. But check out his fellow club members and you'll realize that this little ADV can pamper even a 200-pound rider.
The road network in the United States is always pictured to be flawless. But in Michigan, it's quite the opposite. The long suspension travel of the telescopic fork and the rear shock absorber takes care of the ruts effectively, giving Thomas a comfortable and enjoyable ride.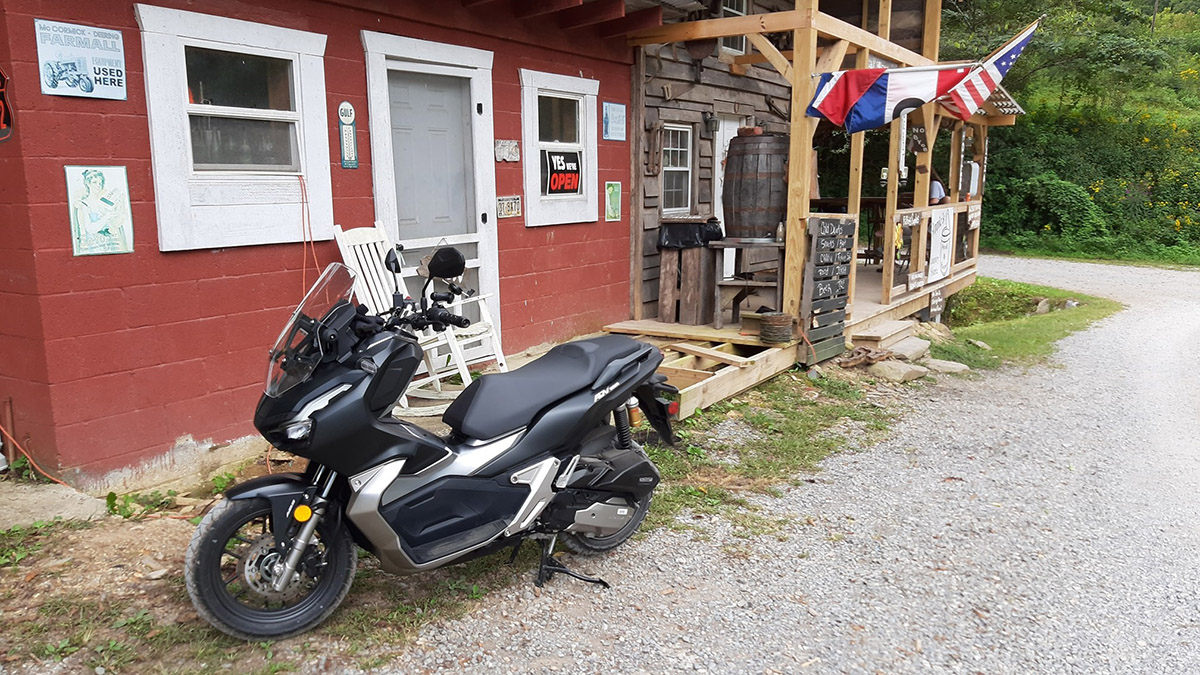 Here's what he has to say on the performance of the ADV 150's 149cc single-cylinder engine: "The bike has enough power to get you out into traffic and where it really shines is at higher speeds. It has enough power left to still move and be able to pass other traffic."
There are two issues our newfound friend mentioned about the ADV 150. First, they have very limited access to aftermarket accessories for the ADV 150—from foglamps, crash bars, and even graphics—that are mostly sourced from Southeast Asia. Second, Honda put a power plug that is deeply recessed in the left cubby instead of a more practical and accessible USB port.
Well, we are hoping that Thomas's ideas reach the bosses from Honda and the suppliers of aftermarket parts from our region. In the meantime, ride safe and enjoy your Honda ADV 150 in America to the fullest!