President Rodrigo Duterte has recently been spotted riding a Can-Am Ryker three-wheeled motorcycle.
Senator Christopher 'Bong' Go uploaded photos of Duterte jogging, playing golf, and cruising with the reverse trike on Facebook.
But what do we know about the Can-Am Ryker aside from the fact that it's the President's favorite three-wheeler?
Continue reading below ↓
Recommended Videos
It's made in Canada, and popular in Visayas and Mindanao
Can-Am vehicles are manufactured by Bombardier Recreational Products, whose headquarters is located in Valcourt, Quebec, Canada. The reason for its popularity in the two Philippine island groups is the lack of tollways there.
The previous model was still packed with features
Duterte was first seen riding the Ryker Rally Edition in 2019, which means that the bike photographed over the weekend is most likely the same unit. Back then, Top Gear Philippines didn't specify the variant, but reported that it is equipped with a 900cc fuel-injected three-cylinder engine and an automatic gearbox. The shaft-driven Ryker also comes with a reverse mode, hill hold control, and ABS.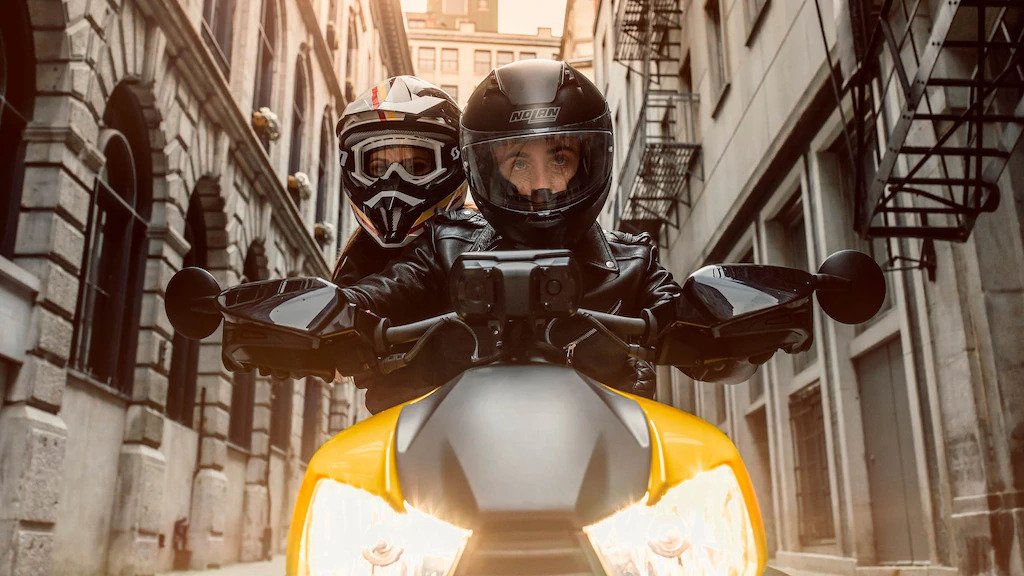 It has a Vehicle Stability System
Can-Am introduced the Vehicle Stability System (VSS) for its three-wheelers to maintain balance when going fast around corners. The feature "manages braking, traction control, and throttle input, allowing the vehicle to enter a corner aggressively and still exit in one piece."
"It's some sort of a nanny system," Gerry Batoy, account manager of the local authorized Can-Am dealership RDAK Powersports based in Cebu City, once told Top Gear Philippines.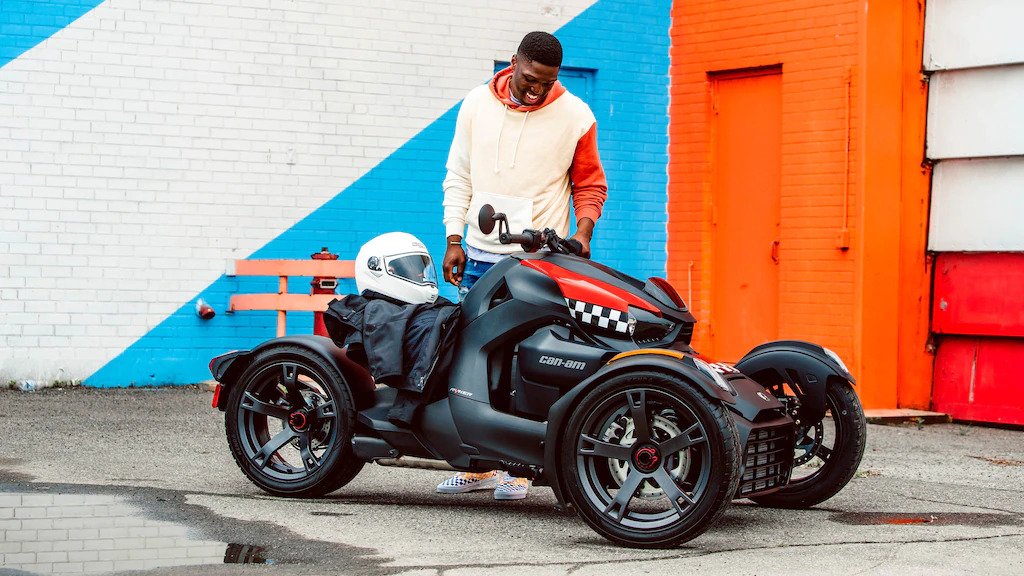 The Rally Edition is built for dirt roads
The Rally Mode button is used for disengaging traction control to allow the rear wheel to slide and glide off-road. Meanwhile, the 2021 model is fitted with rally tires, reinforced rims, front grille protection, skid plate, hand guards, rally seat, upgraded suspension (KYB HPG with preload ajdustment), and Max Mount structure to prepare the rider for all types of road conditions.
The stander version is no slouch, either
For the standard variant, the owner can choose between a 600cc or 900cc Rotax engine. The latest Ryker's VSS is in collaboration with Bosch, and the unit is equipped with an automatic transmission with twist-and-go shifting. Footpegs and brake pedal can also be positioned according to build, with its tool-free adjustable ergonomics.
Made from eco-friendly materials, the Can-Am Ryker reportedly goes for around P1.3 million in the Philipines.