If you've ever seen her intense workout videos, you won't be surprised why international model and fitness buff Cay Kuijpers has chosen the 307kg Harley-Davidson Fat Bob 114 as her personal ride.
Kuijpers, who was on the cover of FHM Malaysia in 2013 and is the real-life partner of actor Will Devaughn, now finds herself signed up for a refresher course at the Meng Sevilla Motorcycle Precision Riding Clinic (MSMPRC) despite her tight schedule. "I stopped riding for a year, so it would be better if go back to the basics to regain my confidence before I finally hit the road," she says.
Kuijpers first underwent basic riding training in Kuala Lumpur, where she also earned her license after passing the stringent riding skills examination. Since then, her adventure on two wheels has taken her to Vietnam and other countries as well.
So, how did she get into the world of big bikes?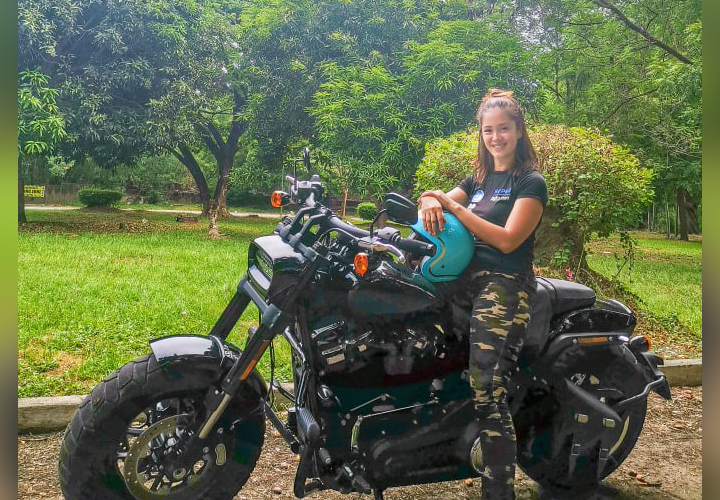 Continue reading below ↓
Recommended Videos
Like most of us, she was influenced by her father. Dutch-born Maikel Kuijpers is a member of the Cruiser Knights bike club, and apparently, he woke up one morning and decided that his daughter needs to refresh her riding skills for them to have some quality bonding time.
In Malaysia, Kuijpers' first taste of a big bike was with a Kawasaki Ninja 650. But in her training with Sevilla, she will ride a Triumph Street Twin.
Ses Harley-Davidson Street Glide with the mighty Milwaukee-Eight 117 V-twin engine left Kuijpers drooling over big bikes. Aside from that familiar HD engine roar, the Street Glide also boasts the Boom! Box GTS Infotainment System to give a riding group a real party atmosphere while on the road. What's more, Kuijpers' cousin John Bundag also owns a Harley-Davidson Road King.
As for her, it was a case of love at first sight with the Fat Bob. Some people might find it intimidating because of its huge tires and massive 1,868cc V-twin powerplant, but Kuijpers thinks otherwise—for her, it's easy to tame. "It's got good handling characteristics and a comfy ride," she said. She finds the brake and clutch levers light and easy to operate, and the gear shifting smooth and seamless.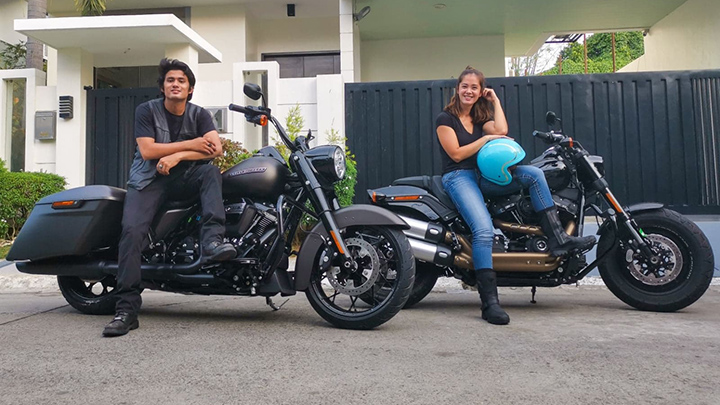 The 32-year-old is scheduled to begin her advanced riding course anytime now. And until she completes this higher level of training, she has to be content with riding her Fat Bob inside her village.
We asked her where she intends to go for her first long ride, and she replied: "I want to ride to Subic."
And after she completes the training with Sevilla, she has one more thing in mind: Try out all those cool and fashionable HD riding apparel. So, expect to see more photos of her and her Fat Bob on social media. After that, let us know if you've been bitten by the riding bug, too.