You may have wondered once or twice in your riding life if a maxi-scooter is just a bigger version of a scooter. That's correct, yes, but there are more than a few differences as well. The distinctions between these two can seem blurry, so learning why you would choose one over the other can help inform your purchasing decision.
First, let's get the definitions out of the way. Technically, the maxi-scooter is a subcategory of the scooter. Regardless of size, all scooters have these four features in common:
1) An automatic transmission or a CVT.
These small bikes allow you to just twist and go without having to worry about gear changes. 
2) An upright sitting position.
Scooters are known for being comfortable, hence they thrive in urban areas where traffic is always a problem. 
3) It usually has a step-through frame.
This feature separates the scooter from other types of motorcycles. A step-through frame provides ultimate comfort for the rider's legs and feet, with extra room for small parcels in between.
4) The fuel tank is strategically positioned.
In scooters, the gas tank is either tucked under the floorboard or the seat to provide more legroom for the driver and passenger.
Continue reading below ↓
Recommended Videos
However, the similarities pretty much end there. Let's a closer look at their general features and pros and cons below. These should help make their differences clearer.
Scooter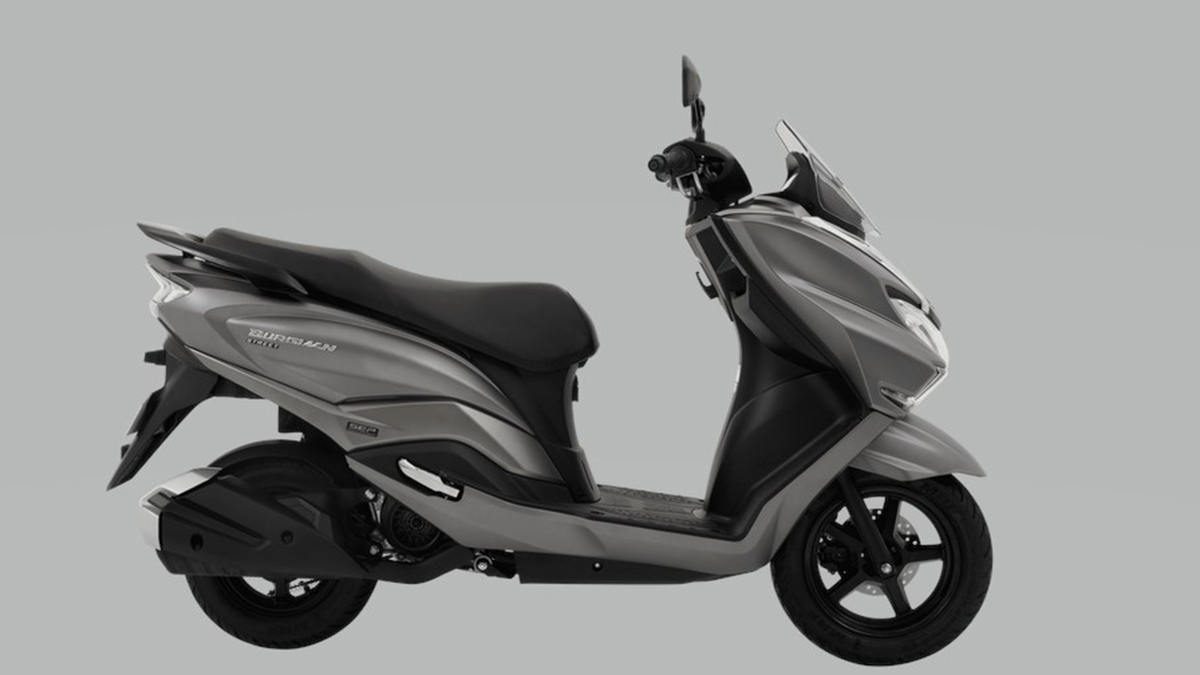 Most things about scooters are small. For one, they're lightweight. Many come with 100cc engines and rarely go past 150cc. Their wheels are small, usually around 12 to 13 inches. While those features read like a bummer on paper, these mean that scooters are the perfect machine for urban riding where space is a premium. They can pass through narrow alleys and park in the tightest places. You can ride one daily and still have enough gas to last for the rest of next week. They are king when it comes to dexterity and fuel efficiency.
There are some shortcomings, though. Designed for the city, scooter suspension ranges from bad to okay on rough roads. Seat cushions, best for short distances, start feeling uncomfortable after an hour or so.
Maxi-scooter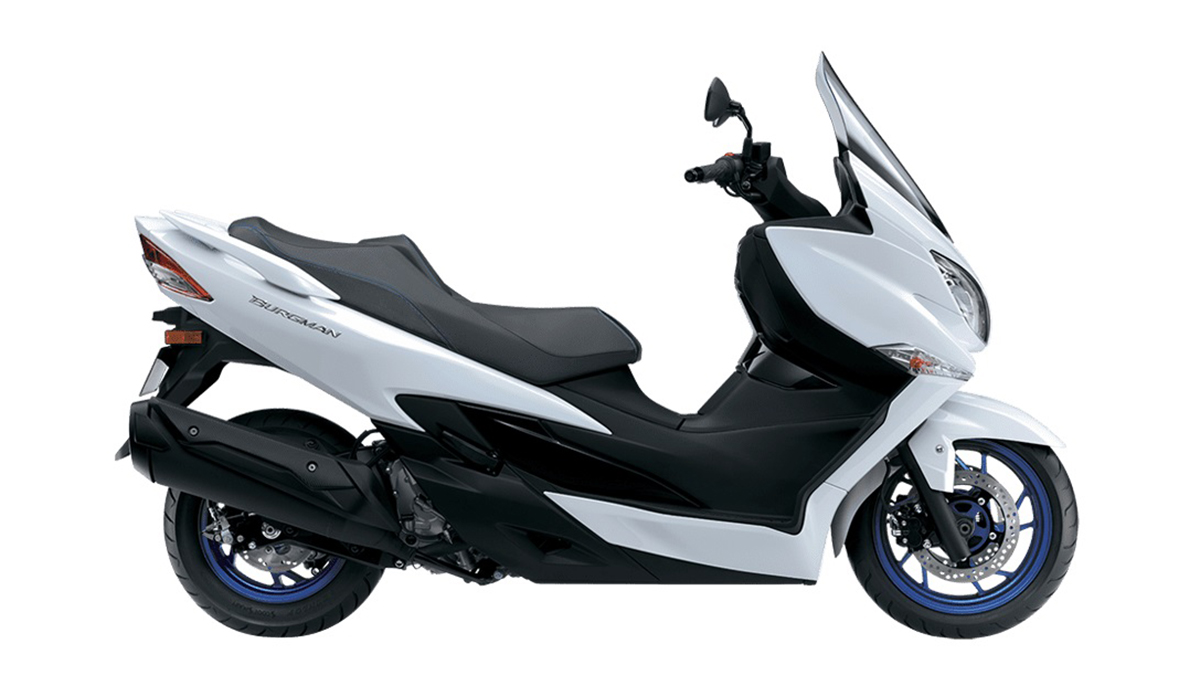 Scooters have been puttering around since the post-WWII period. Maxi-scooters, however, are relatively new. They first appeared in the early 2000s, aiming for the space between a scooter and a full-fledged tourer. Everything is bigger on a maxi: bigger wheels, more powerful engines (200cc to 600cc), larger frames, longer wheelbases, and more storage.
The maxi-scooter can tackle long touring trips just as well as it does city riding. Its more powerful engine means that it usually has a slew of performance features that are found only on top-tier models, like adjustable suspension, ABS, traction control, a higher-quality seat, and a large windshield. All these features add up to make the maxi a very versatile machine that can go the distance comfortably. This comfort also extends to the passenger, who benefits from the maxi-scooter's plusher seat.
Of course, there are some downsides to these upgrades. A maxi-scooter's larger frame and engine make for a much heavier bike. A typical model weighs about twice as much as a scooter. There's also the question of price—the premium features that come with maxi-scooters make their  entry point high. In the Philippines, they tend to start at above P100,000 and can reach prices past half-a-million pesos.
Should you buy a scooter or a maxi-scooter?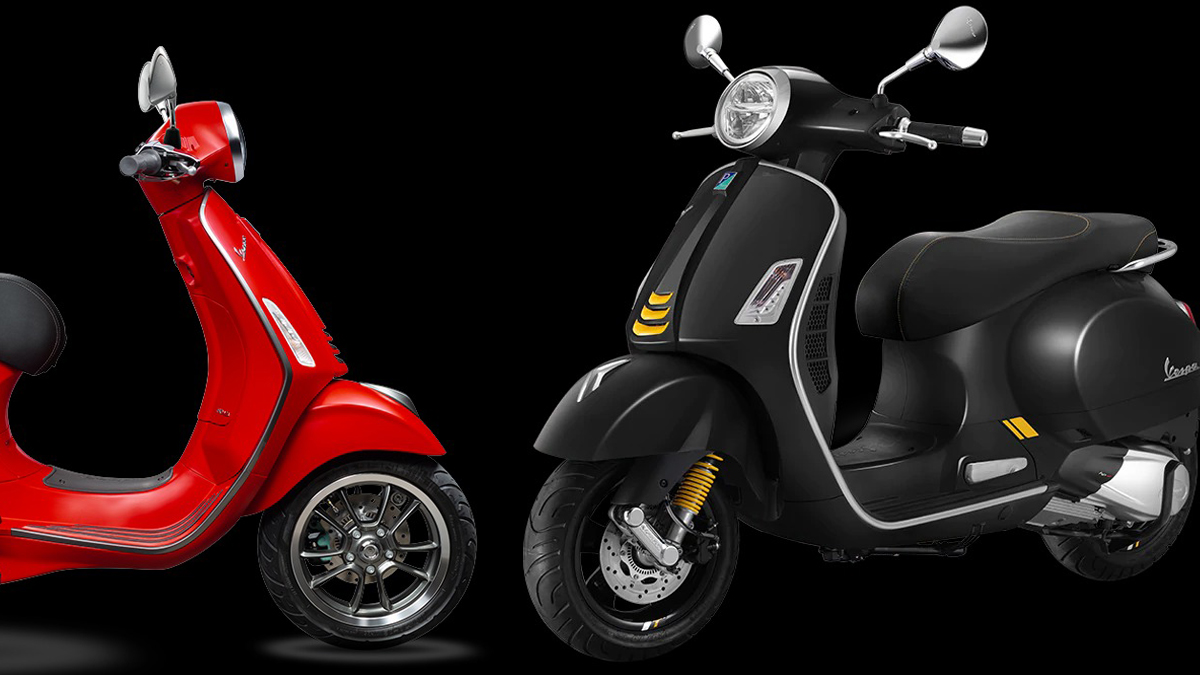 In the end, your final decision will depend on where you ride, how much you're willing to spend, plus a few other factors. Get a scooter if most of your riding is done on city streets and over short distances. They make great commuters because they are light, consume little gas, and have short wheelbases for maneuvering through tight spots. If you're on a budget, a scooter is also more affordable. The price of a basic scooter is almost half the price of an entry-level maxi-scooter. Beginners and smaller riders can also choose them for their lower seat heights.
If you regularly mix city and highway riding with some light touring, go for a maxi-scooter. Their longer wheelbases make them incredibly stable at higher speeds, and if travel in comfort is important for you, splurging for the extra features is worth the investment. Maxis are appealing for taller people, riders who want a little more oomph, and those who eventually want to graduate to higher-displacement machines.
No matter which bike you choose, what's important is that it makes you smile and fits how you ride. That way, you're less likely to regret the purchase and more likely to keep riding it for the next few years.