Airbags have been around in cars for decades, saving lives in the event of a crash. In the motorcycle world, airbags mostly see use in high-level racing like MotoGP, where they've proved successful in allowing riders to survive relatively unscathed after crashing at over 300kph.
Airbags are starting to trickle down into the consumer market, too, with big brands putting out their own versions of wearable airbags. One such company is Dainese, one of the biggest names in riding gear.
Dainese's entry into the consumer airbag market is called the Dainese D-Air Smart Jacket, which is a bit of a misnomer because the jacket is actually a vest. With a small, foldable form factor that easily fits under a jacket, race leathers, or even a shirt, the Smart Jacket offers the safety and security of an airbag vest in a package small enough to fold up and store in a topbox.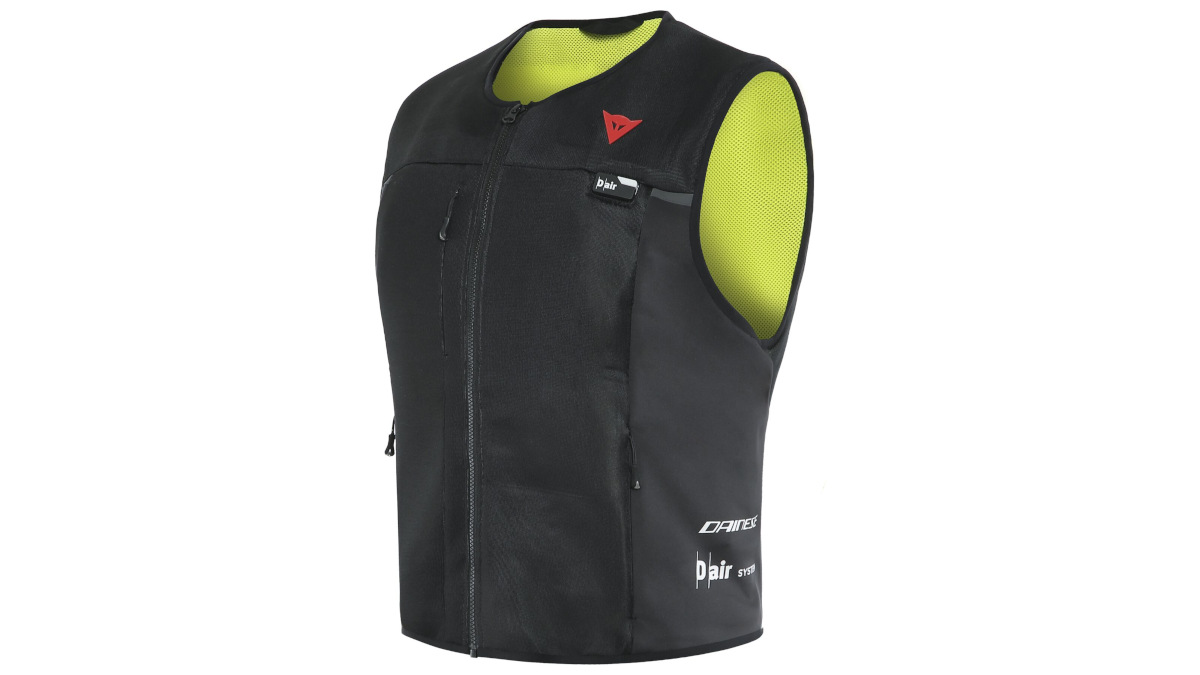 Continue reading below ↓
Recommended Videos
Considered by Dainese as the "life jacket of motorcycling," the Smart Jacket is a piece of technology you hope you'd never have to use but should always ride with. Unlike some other airbag systems that need a hard shell or some kind of proprietary chassis for their sensors to work, the Smart Jacket is fully standalone as a soft vest.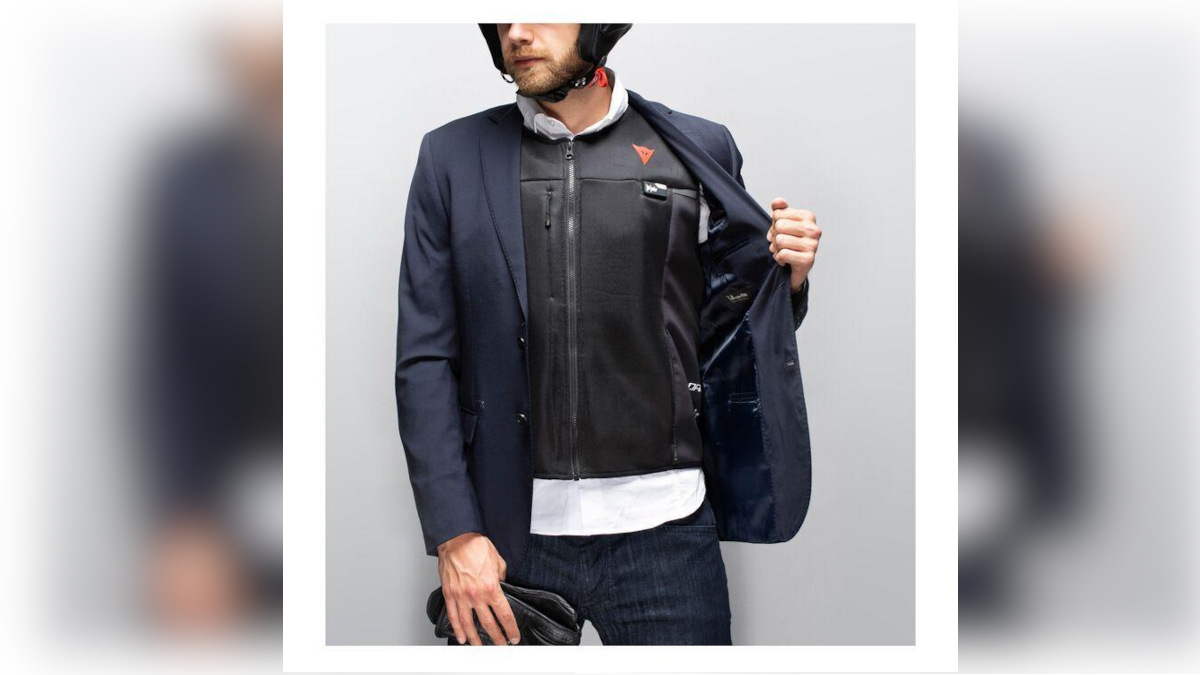 Some other airbag systems need to be tethered to your bike in order to work, using the force of being thrown off the bike to pull the tether and activate the vest. While a simple solution, this poses a couple of problems, such as the airbag not activating as soon as it can, and the possibility of accidentally activating the airbag by getting off the bike without remembering to detach the tether first. Dainese does away with those problems by using a series of seven sensors that analyze data 1,000 times per second, making the vest ready to go at a moment's notice.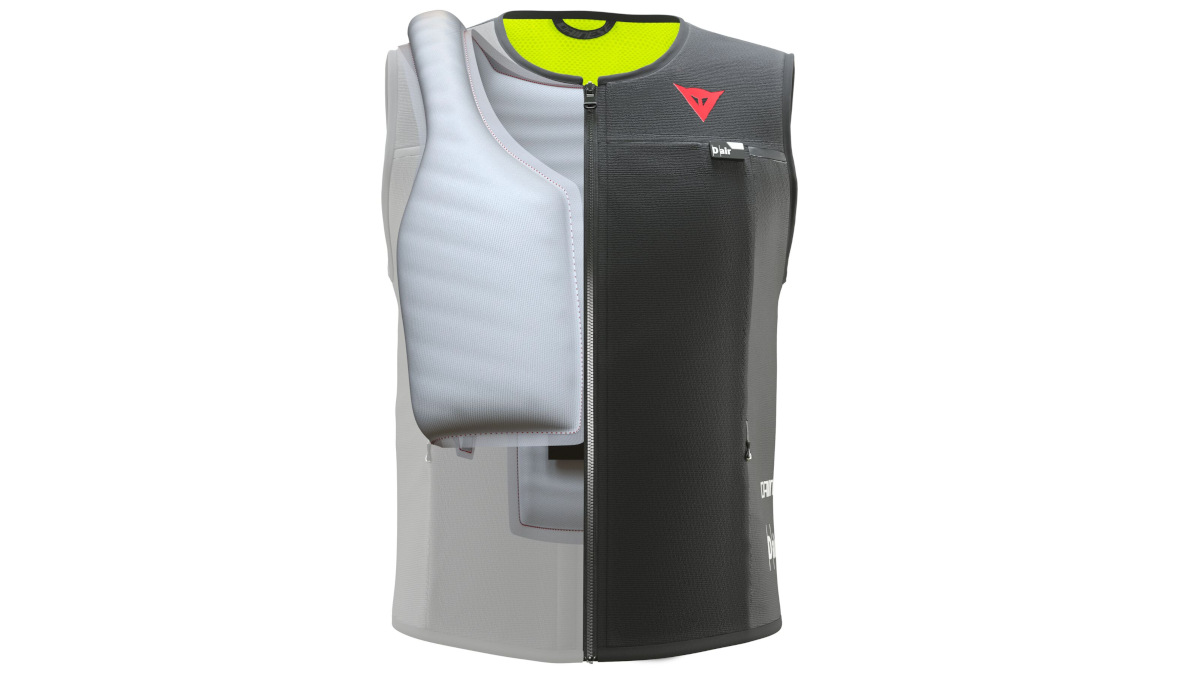 The Smart Jacket is battery-powered, with a full-charge providing up to 26 hours of protection, which is impressive considering that the vest is constantly monitoring data, including high sides, low sides, object/vehicle collissions, and even rear-end mishaps while stationary.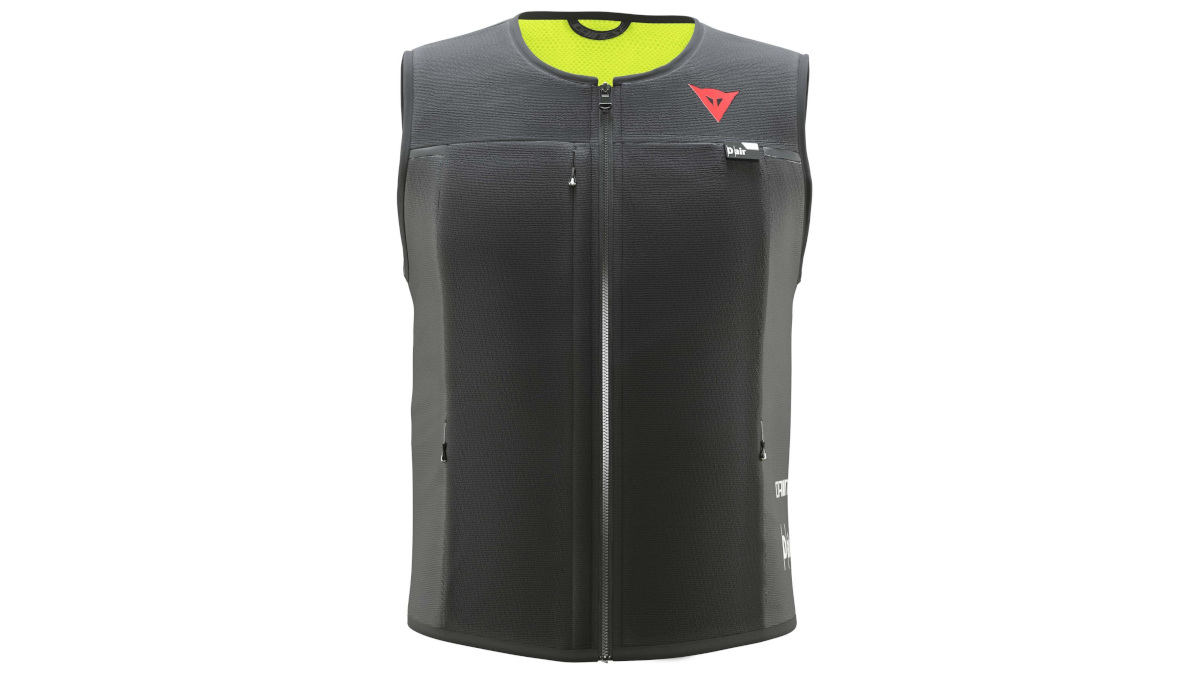 As should be the case with all protective gear, the Smart Jacket is CE rated, meeting or exceeding CE level 2 for airbags. It transmits less than 2.5kN of force to the rider, which is significantly less than the 9kN of allowable force for CE level 2 hard armor.
Wan to experience MotoGP-level protection on the street? The Dainese D-Air Smart Jacket is available from Motoworld for P49,500.