The COVID-19 pandemic made many of us realize the importance of staying fit and healthy. And while the resulting lockdowns may have delayed the launch of on-demand, personal training service FlexBox back in March last year, the current situation hasn't stopped its coaches from providing clients with boxing, kickboxing, and custom workout services.
Getting around this new normal has proven difficult with the lockdown and limited public transport, not to mention the constant risk of infection. This is why FlexBox founder JM Siasat encouraged his fellow trainers to travel to their workout sessions via bicycle or motorcycle.
Continue reading below ↓
Recommended Videos
That's just one of the reasons they prefer pedaling to work, though. Siasat explains: "As coaches, it is also their job to actually stay in shape. And one way to do that is to bike." He notes that one of them, who got back from vacation with a few extra pounds, was able to trim down with the help of biking.
Other than fitness, Siasat believes that using a bike is more economically sound—the trainers don't have to pay for gas or parking, which is a big deal when you consider that each of them has to attend to three to four bookings per day. Distance is also a factor when choosing the mode of transport.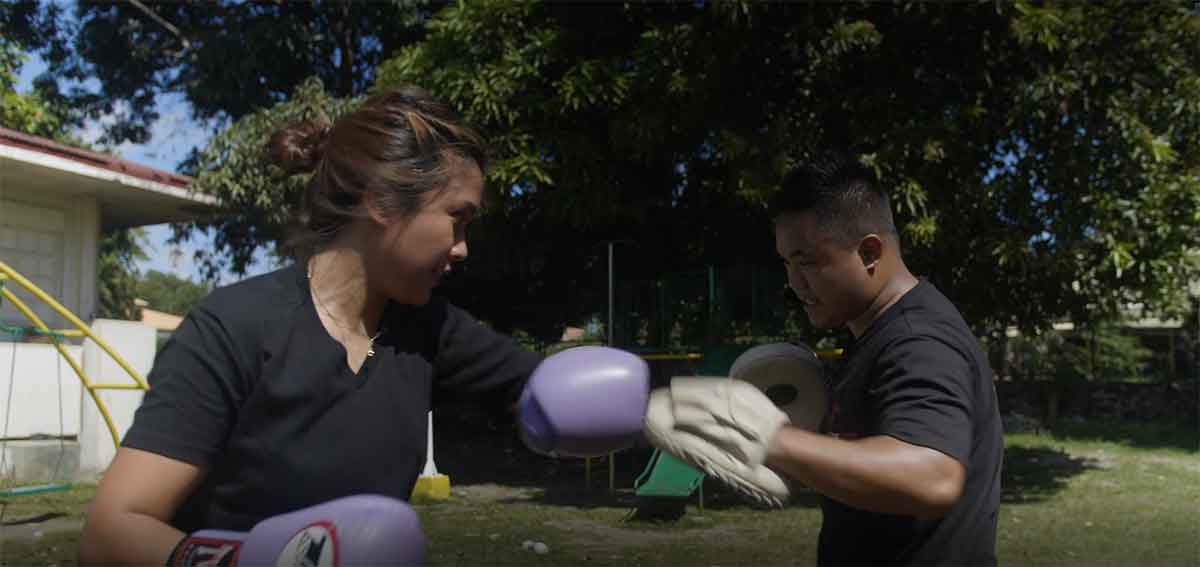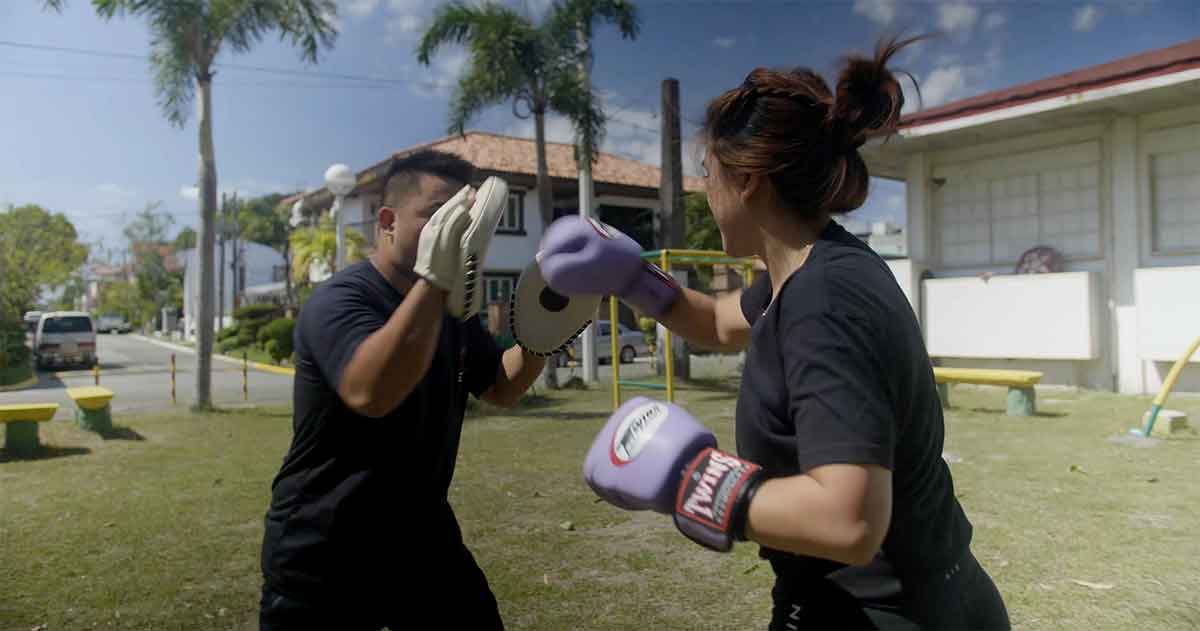 "Minsan sobrang layo ng distansya, pwede rin naman silang mag-motor," according to Siasat. "Halimbawa, yung isang coach ko manggagaling ng Las Piñas, tapos ang next booking sa BGC or Makati. Pag ganun, pinagmo-motor na namin, kasi babalik din siya sa Muntinlupa o Alabang."
Those interested can book a session by messaging FlexBox through its social media accounts. A professional trainer will then prepare a program and bring equipment for a full-body workout to your location of choice. The company is currently working on an app that will make booking easier.
Siasat started FlexBox as a training platform offering convenience for its clientele. Unlike workout apps that simply tell you which exercises to do, the on-demand service ensures that someone keeps a close eye on you to check if what you're doing is correct to achieve the best results.
"One thing that you would notice, regardless of how good world-class athletes, boxers, and fighters are, they always have a coach," he said. "They all know what they're doing, and yet they actually hire professionals to help them out. Kahit sino ka pa, kahit gaano ka pa kagaling, you need to have a coach."
Speaking of prize fighters, no less than One Championship strawweight champion Joshua Pacio and International Boxing Federation world super flyweight title holder Jerwin Ancajas have vouched for Siasat and his FlexBox team.
Ancajas said: "I have seen JM in the gym as a practitioner and a trainer. He used to train with my coach Joven Jimenez before, so he was able to pick up important lessons as a boxer and coach. When it comes to boxing, I can say that he really has a deep knowledge of the sport."
"I can honestly say that they are some of the best boxing coaches here in the country," Pacio espoused. "They know what they are doing when it comes to boxing which is why we choose to train with them every chance we get."