It was barely two weeks ago when we wrote an article on a newly-built motocross track in the heart of Rosario, Batangas, which is now attracting riders from many parts of the country. Unbeknownst to us, there is actually another full-size motocross track designed by champion riders in the quiet adjacent town of Taysan.
The Davsons Motocross Park, owned by Dong A. Villena, is located on a vast property at Barangay Pinagbayanan. This full-size racetrack was finished in just over three years and features all the obstacles needed for different levels of dirt racing competition—a tabletop, step ups and step downs, berms, whoops, and even multiple jumps.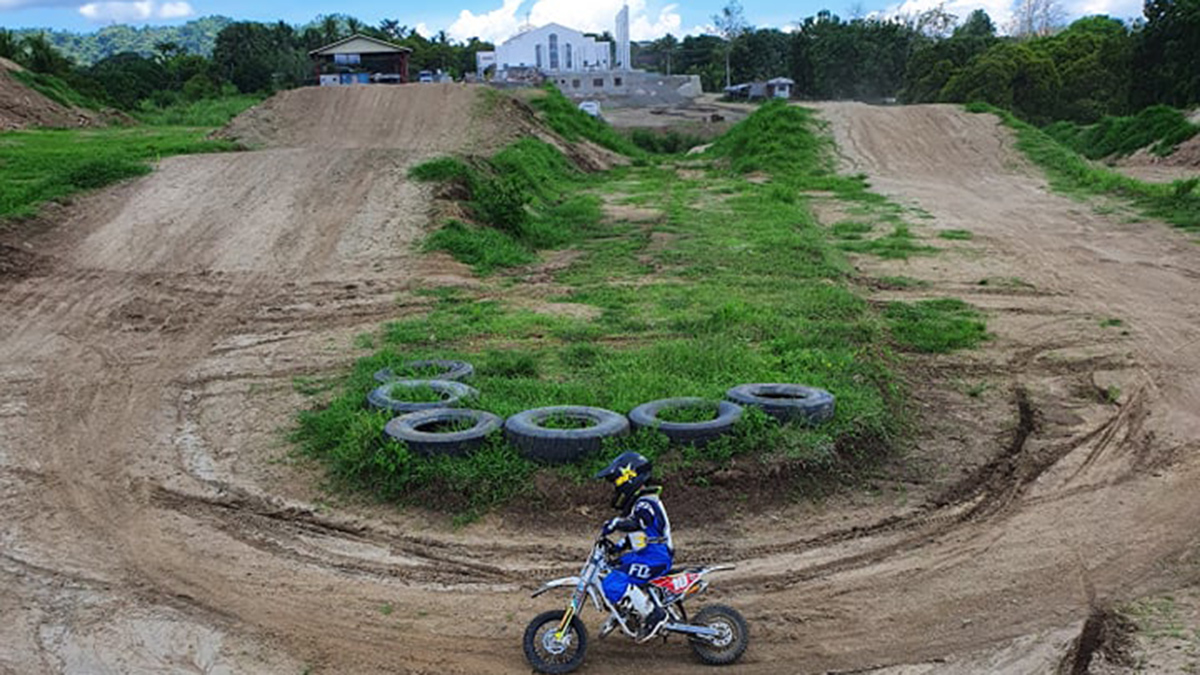 Continue reading below ↓
Recommended Videos
This is where motocross legends like Glen and Mclean Aguilar, Jolet Jao, Jing Leongson, Jovie Saulog, and Bornok Mangosong are regularly seen honing their riding skills. Of course, this is also the home track of the Villena siblings Benedict, Syndrake, and Richmond.
There's also a flat track oval with a kiddie track at the center, where Villena's three-year-old son Richmond is often seen riding his tiny Yamaha PW50. 
However, what makes Villena's facility unique is a freestyle motocross ramp which is reportedly the first of its kind in the Philippines. This eight-foot metal structure can launch the rider about 100 feet in the air, where they can execute backflips and land in a big foam pit at the other end in case of any errors. Watch Pamorca do the jump in the video:
"This is the first of its kind here in the Philippines. With the foam pit, they somehow lessen the risks for the rider kasi malambot yun babagsakan to learn the backflip," says riding coach Sam Tamayo of MX Messiah Fairgrounds, who is a regular fixture at the Davsons MX grounds.
It was also at Davsons where the famous Team UA Mindanao performed live in December 2019, right after they appeared on Pilipinas Got Talent as motocross performers. Back then, these highly skilled riders only performed high jumps and no backflips, because there was no foam pit yet to save them during practice sessions. Pamorca was a former member of the group.
Soon, the Villenas will build paddocks made of container vans for the riders and VIP guests. Shower rooms are already available. A covered grandstand is also on their wishlist.
Expect major motocross competitions, and probably freestyle events, to unfold from this facility in the near future. Did we hear someone say there's going to be a fun race here on July 18? Stay tuned. 
Top Bikes Philippines is now on Quento! Click here to download the app and enjoy more articles and videos from Top Bikes Philippines and your favorite websites.