Most bike commuters can afford to ride to work because they have a shower room in the office. The rest end up all sweaty without the luxury of such facilities.
This doesn't stop them, though, from pedalling like their employment depended on it. In the same way, this also doesn't change the fact that it's hard to work when you're all sticky (and sometimes smelly).
So, what better way to prevent this from happening than to ask several bike commuters to share their secrets to freshening up after a long ride to work—sans the amenities. Hopefully, these recommendations will help us look fresh and smell like we just got out of the shower.
Dr. Andro Umali, Emergency Physician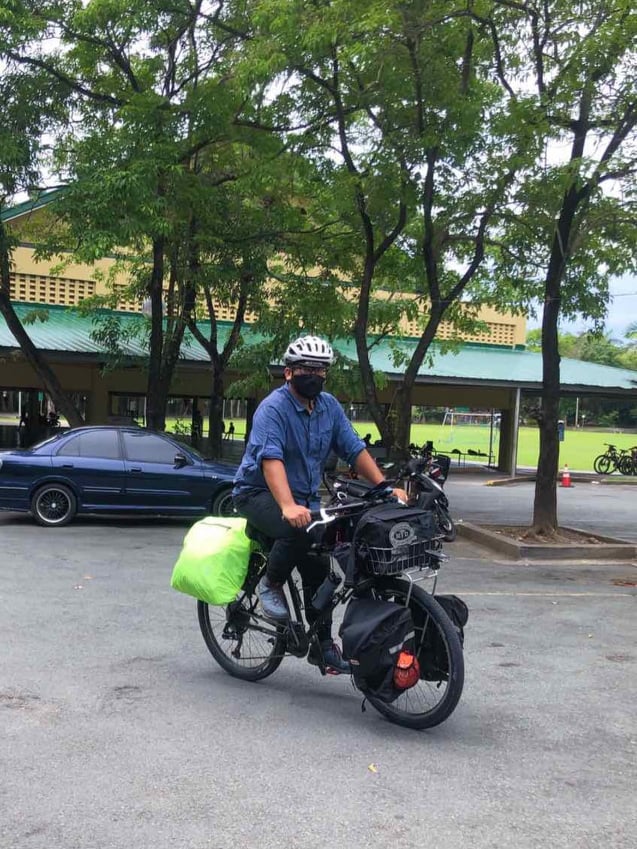 Continue reading below ↓
Recommended Videos
Plan your route: Choose the best way with less uphills for a more relaxed ride. The less hilly the terrain, the less sweaty you become.
Leave early: This ensures that you will have enough time to travel and won

'

t be in a rush. It also means cooler temperatures when you leave for work. Lastly, it allows you more time to freshen up upon arrival.
Wear moisture-wicking or cooler clothing.
Bring your work clothes to change in: If you are a naturally sweaty person or your commute is a long one, it

's 

better to have fresh clothes for work.
Upon arrival, wipe your sweat with an absorbent towel.
Cool down: This will allow you to relax and sweat it out before changing into your work clothes.
Freshen up by changing your clothes and washing your face.
After freshening up, take a breather again and drink water to further the cool-down process.
Kristine Cruz, Kitchen Manager
"As a woman who bikes to work, my main concern during the first few days was my hair. I always end up sweaty and my hair is so wet upon arriving to work. Eventually, I figured out how to make it work by keeping a disposable shower cap in my bag and wearing it before I put my helmet on to keep my locks dry. I also bought a dry shampoo, so I can just spray some on my hair and look fresh instantly upon arrival. I also avoid wearing makeup prior to the commute, and just apply it once I get to work. Of course, other things I keep in my bag are oil control films, wet wipes, towel, extra clothing, and toiletries. Also, don't forget your sunscreen. This is essential even for men."
Harrold Go, Digital Marketer and Musician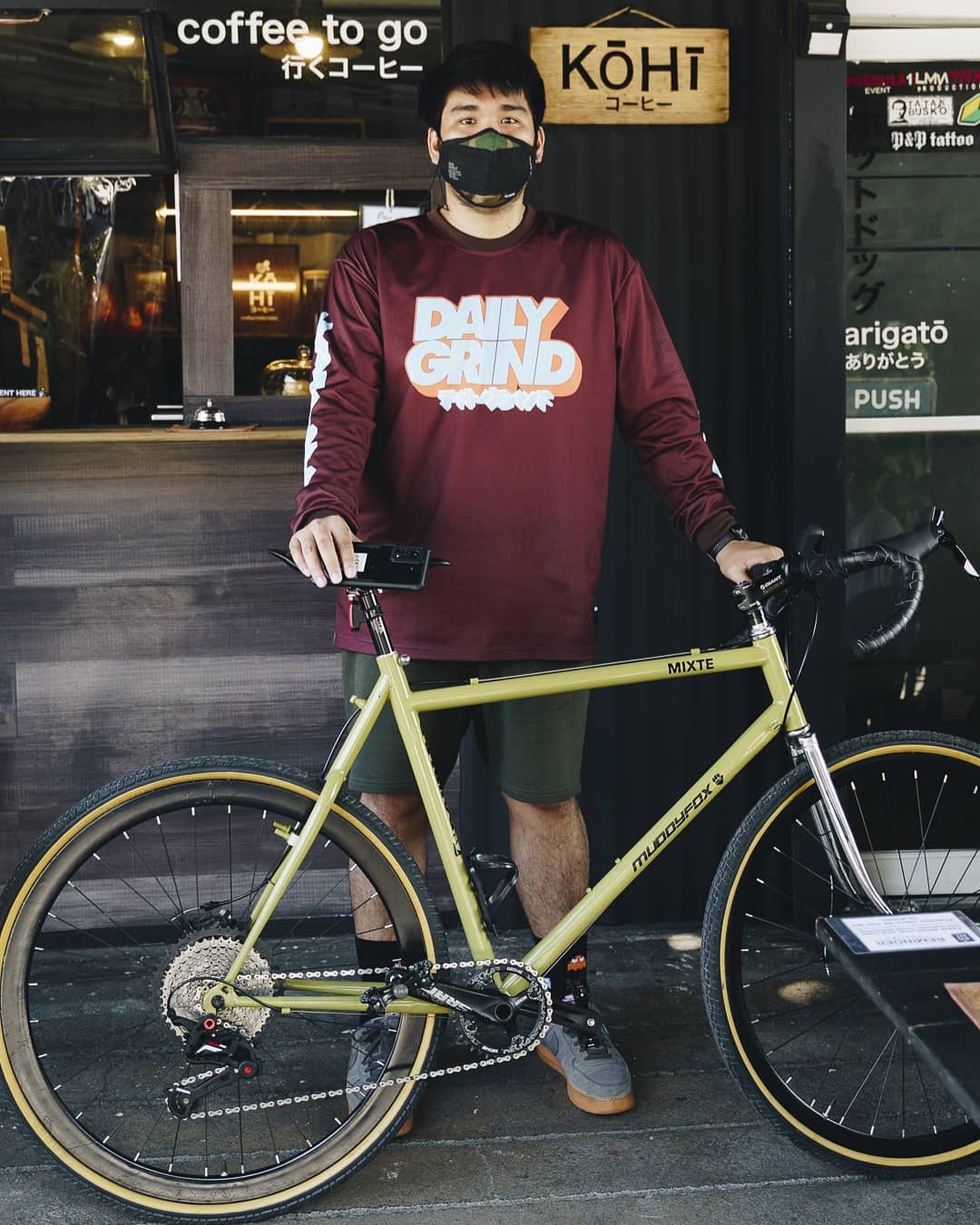 "I've been biking to work since November. I usually bring anti-bacterial wipes, alcohol, an extra shirt, a face towel, and pabango. Once I get to work, I dry off with a towel, wash my hands in the restroom, use wipes, change my shirt, then pabango. Tsaka wag tatapat sa aircon pagdating sa office because 1) you'll get sick and 2) mangagamoy grade school classroom ang office."
Joebert Provido, Bike Shop Staff
"I try to leave earlier then slow the pace going to the store so I won't be as sweaty upon arrival. Here in our store we have a closed restroom but no shower, so I 'take a bath' sa gripo. I always bring extra clothes, and even leave some at the store in case I need it."
RB Yap, MIS Assistant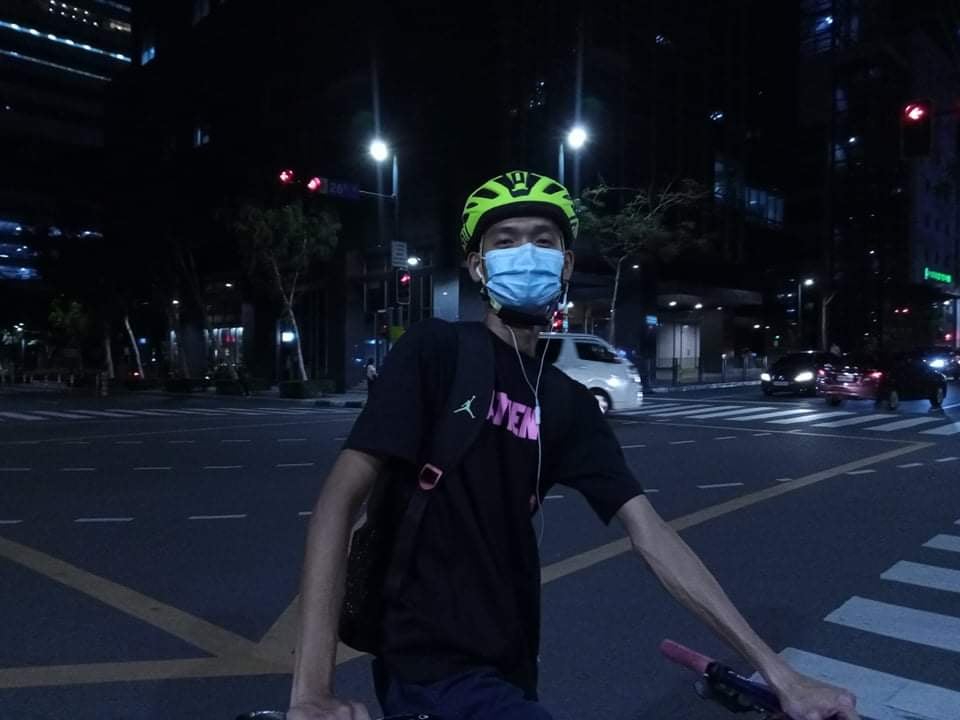 "I bring a different set of (work) clothes and just wear comfy bike shorts and shirt when commuting. I already have my essentials in my office locker: shampoo, soap, toothpaste, and toothbrush. Upon arrival, I head to the comfort room and 'shower' using the sink. I shampoo my hair, wash my arms, then wipe the sweat off my other body parts which I can't wash through the sink. Of course, I also spritz on a body spray after para mas bumango."
Tristan Castillo, Assistant Manager
"First and foremost, maintain good overall hygiene. Before going to work, I make sure I shower, wear a deodorant, and put on comfy clothes to prepare myself for the commute. I don't like wearing backpacks so my back can breathe and at least help lessen the sweating. Upon arrival, I spend 10 to 15 minutes cooling down, then I wipe my body, wash my face, use baby wipes, reapply deodorant, change to work clothes, and spray perfume."

Vic Narciso, Bike Shop Owner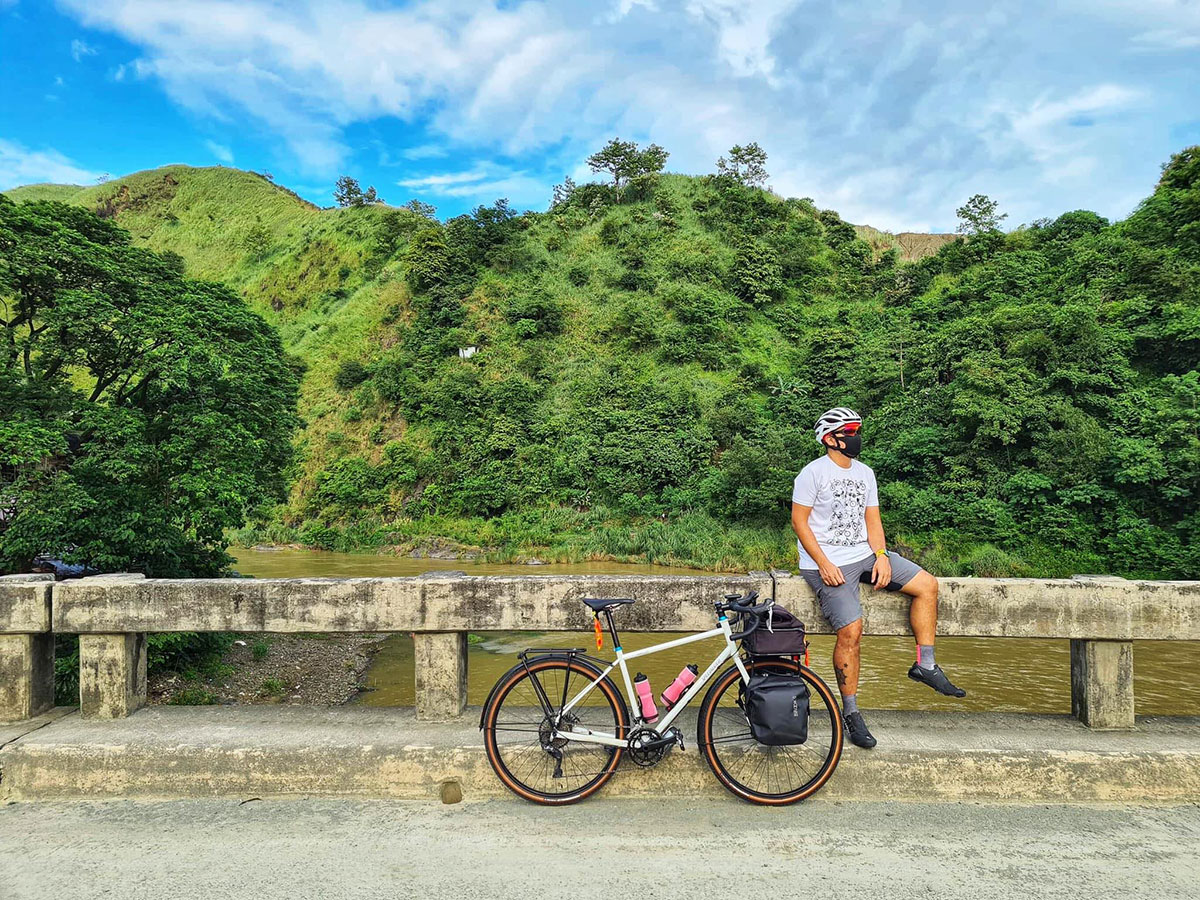 "Ideally, you choose where you go where there's a bathroom to shower, but if wala, ligo sa sink. Or worst case—the non-eco-friendly option—wipes, and a lot of alcohol."
Top Bikes Philippines is now on Quento! Click here to download the app and enjoy more articles and videos from Top Bikes Philippines and your favorite websites.