If there's one person who knows the schedules of public holidays by heart, it's Jemelie Torres. A pharmacist by profession, Torres always takes note of her government-mandated days off—particularly those with long weekends—so she can use the time to travel around on her scooter.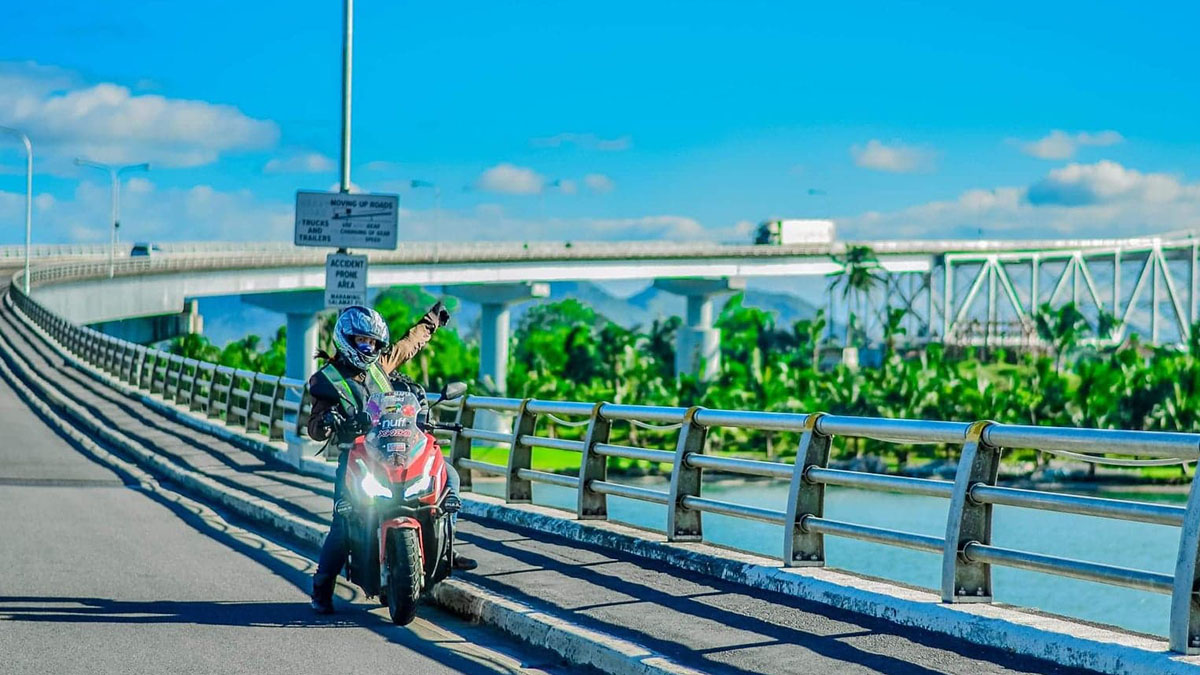 And when we say travel around, we don't just mean within Metro Manila, but the entire country. Torres is an avid participant in moto tourism, which led her to sign up for the Philippine Loop adventure tour, an event that involves completing a 5,000km motorcycle tour within 25 days.
Continue reading below ↓
Recommended Videos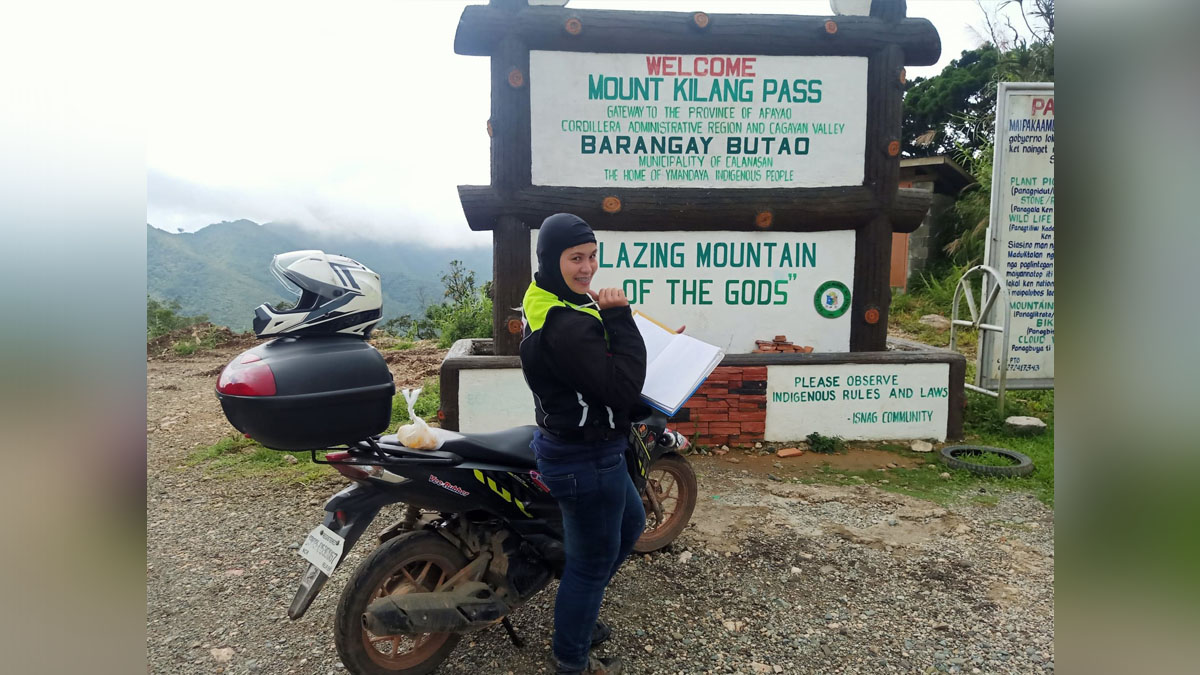 Riders can choose to do the loop as part of a group or solo. Since the start, Torres prefers the latter.
"My first Philippine Loop was in 2018 noong mag-resign ako from work," says Torres. Back then, she rode her tiny Honda Click 150 to the designated checkpoints across Luzon, Visayas, and Mindanao. She admits to having zero knowledge of motorcycle repair when she started, so when she encountered problems with her scooter, her first stop was a repair shop. Her misadventures included a fallen top box and blown-out tires.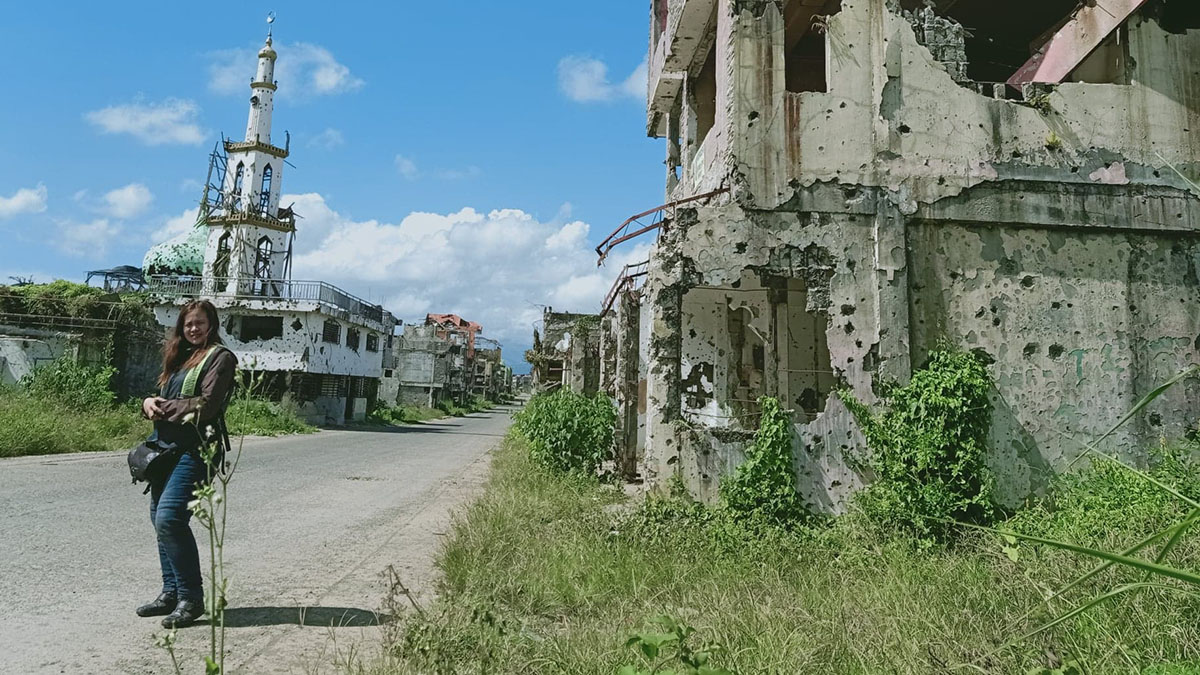 Still, no amount of scooter breakdown, physical fatigue, or other obstacles could get her to throw in the towel. When she completed her first Philippine Loop, Torres knew that she would do it again.
Last year, the company she worked for closed down. Instead of staying idle, she decided to go for another run around the country, tackling the Visayas and Mindanao stops during her first nine days. Among the places she visited were Boracay and Siargao. This time, she completed the journey on her new Honda ADV 150.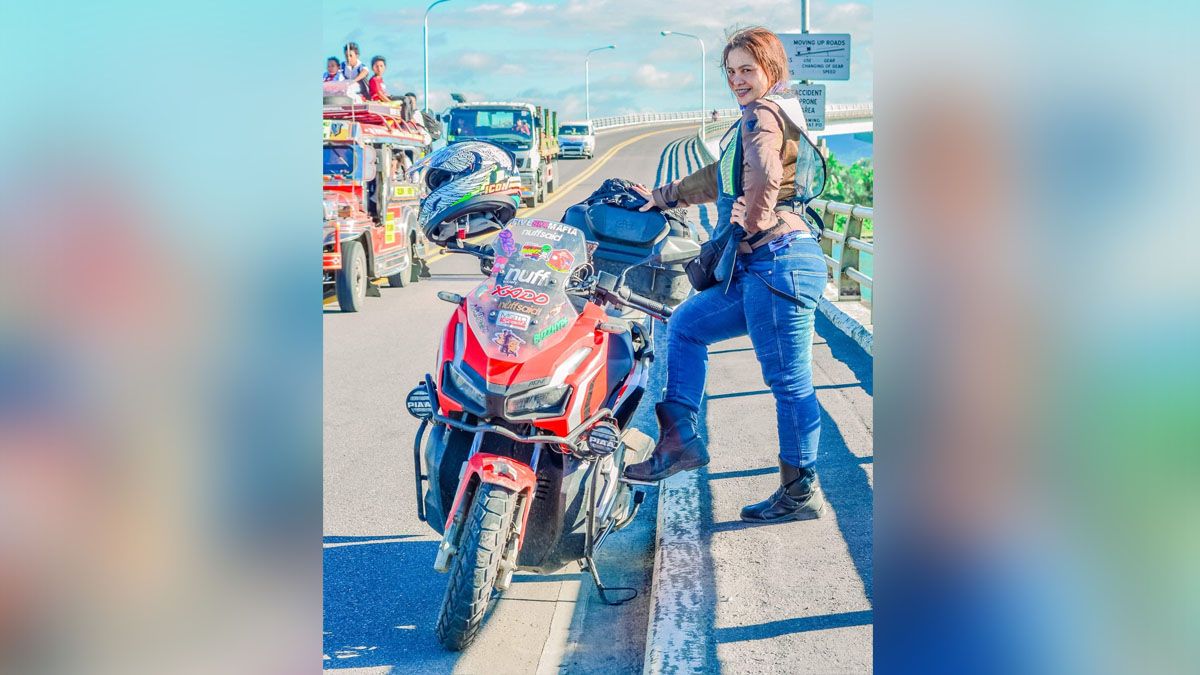 During her jaunt to Mindanao, there were times she found herself entering the camps of rebel forces. Luckily, she befriended them and even spent some time with them. 
"Ang ayaw lang nila yun kuha ka nang kuha ng photos, lalo na yun makikita sila," says Torres. She also learned a lot about Muslim culture, which she found "very fascinating." She completed her third Philippine Loop in February and March last year, ending her run a few days before COVID-19 lockdowns were enforced.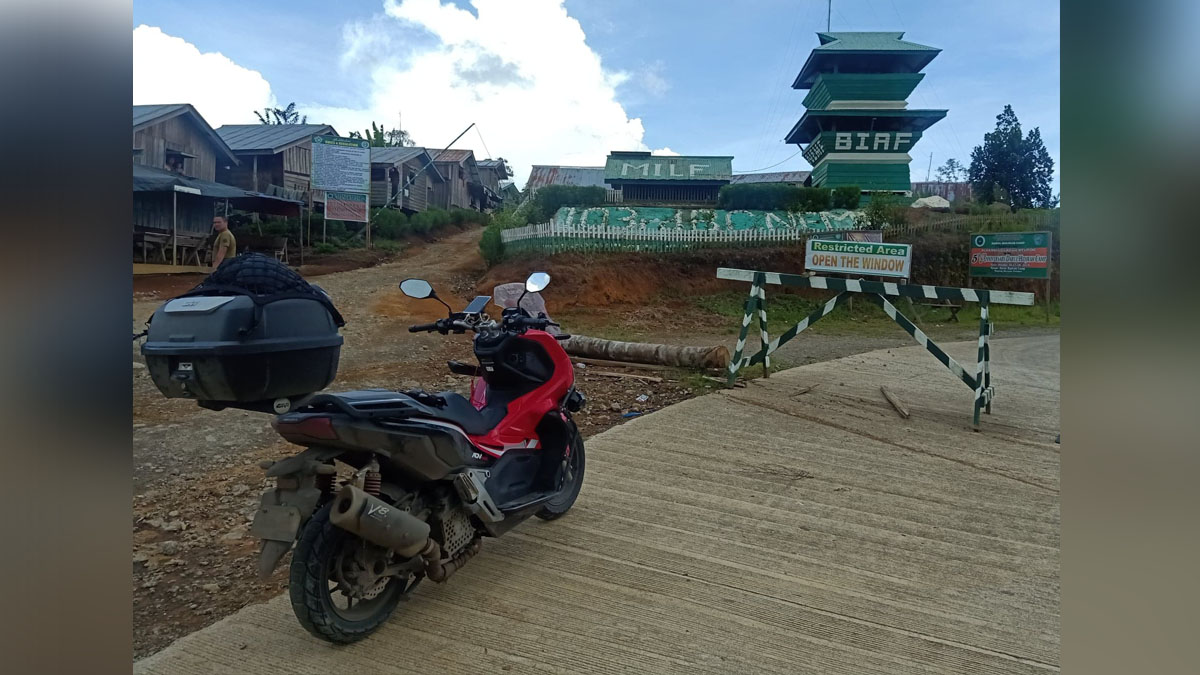 Thanks to her social media posts of her adventures, some friends even offered her places to stay while doing the loop. Wheeltek Motor Sales Corporation shouldered her RORO and fuel expenses in exchange for conducting surprise visits to its dealerships.
Torres first started riding when she was six years old after her father gave her a Honda Dio scooter. Several years later, she joined motorcycle endurance events, which boosted her confidence in riding solo. Meanwhile, her long shifts as a pharmacist, where she would stand for at least 14 hours, became her ultimate training ground for staying awake and alert during long rides.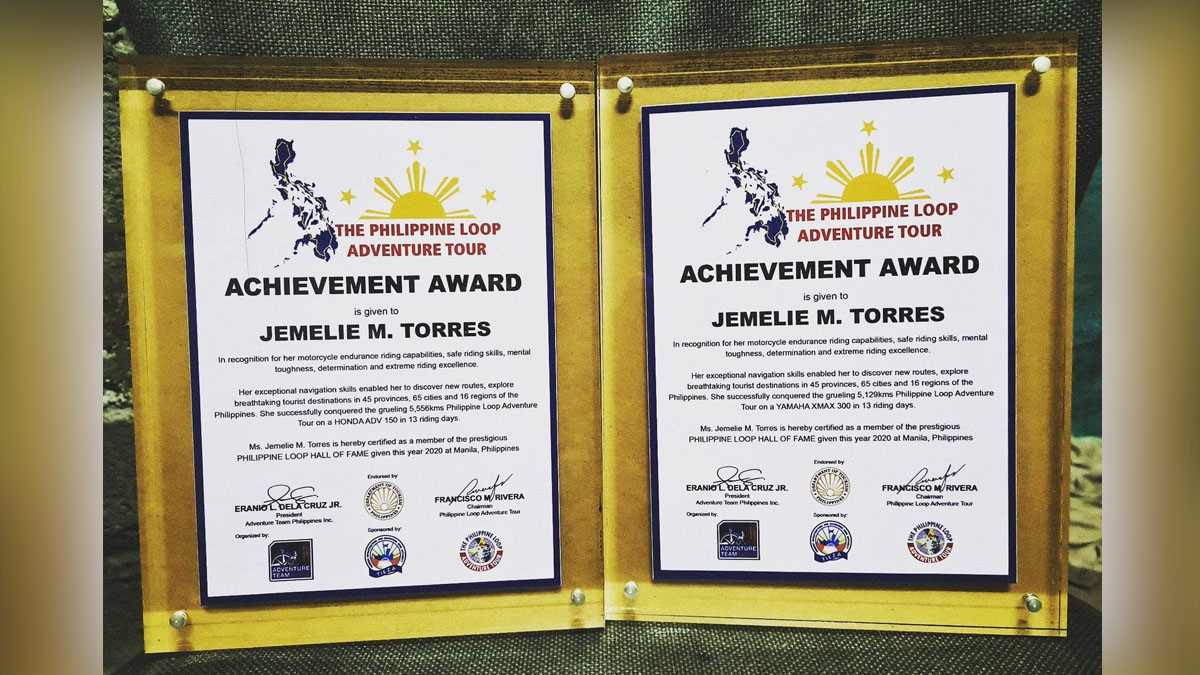 Has Torres had enough of the Philippine Loop? Not yet. 
"I know there will be long vacations ahead. Maybe during Holy Week," says Torres. This time, she'll try to cross to Taiwan on her scooter.