The Spanish brand LS2 is known here in the country for its mid-range helmets. But for 2021, it plans to extend its reputation into clothing with a whole new apparel collection.
The company has pledged to put out gear for the sport, touring, adventure, and city riding crowds, and what's really promising is the level of detail it's paying to the female segment. As a rider who just happens to be a woman, it's exciting to hear about new motorcycle gear designed just for us. Heightening that excitement is the fact that the clothing will be available locally starting this month through Motoworld Philippines.
Now, it just got less challenging to shop for gear that protects you. Let's take a quick look at what LS2 has in store for the women out there who ride
Segue: Don't worry, guys. LS2 didn't forget about you. The gear here is also available in men's sizes.
All-weather touring needs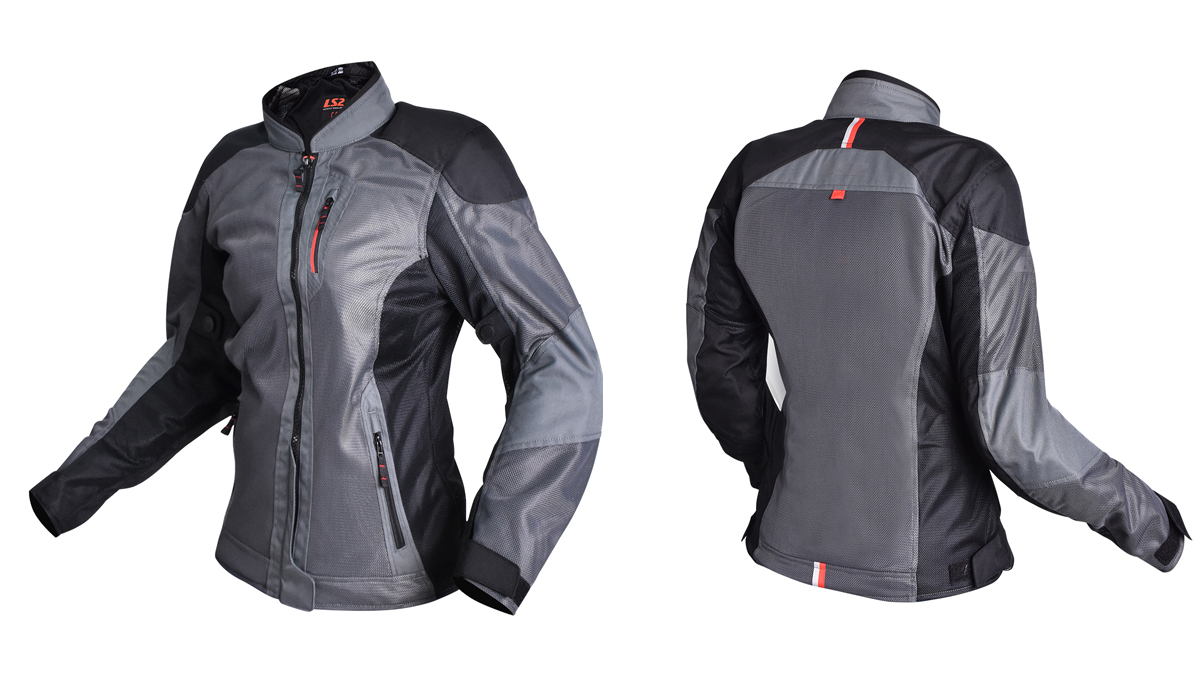 Continue reading below ↓
Recommended Videos
As the weather gets hotter and travel restrictions continue to ease, it might be time to start thinking about longer (but still socially distanced!) rides. LS2's 2020-21 collection is right on time with a touring top and bottom: the Alba jacket and Vento jeans.
Designed as a spring/summer jacket and priced at P4,250, the Alba is a ventilated diamond-mesh jacket meant to keep you cool in the sweltering heat. It comes in three colors (light gray, dark gray, and black). The mesh exterior is reinforced with heavy-duty, 600-denier polyester, which provides abrasion resistance and durability.
The jacket comes with CE Level 1 shoulder and elbow protectors and an optional pocket for a back protector. You can get a closer fit with adjustable straps and buckles at the hips and arms, and five pockets give you plenty of space for your small items and daily gear. So far, so good. We like jackets that look good and retain function.
Priced at P3,950, the Vento touring pants are another ideal summer choice. Like the Alba jacket, pairs are made from diamond mesh and 600-denier polyester for that satisfying rush of airflow combined with ample protection. LS2 has added stretch panels at the crotch and knees, so you can move comfortably off the bike. Plus, there's a grippy seat patch to help you stay on.
Touring pants may not win the most style points, but they should be very practical. The Vento pants keep with this theme with adjustments at the waist and leg openings, two side pockets, and removable CE Level 1 knee (included) and hip (optional) protectors.
Jeans to wear everywhere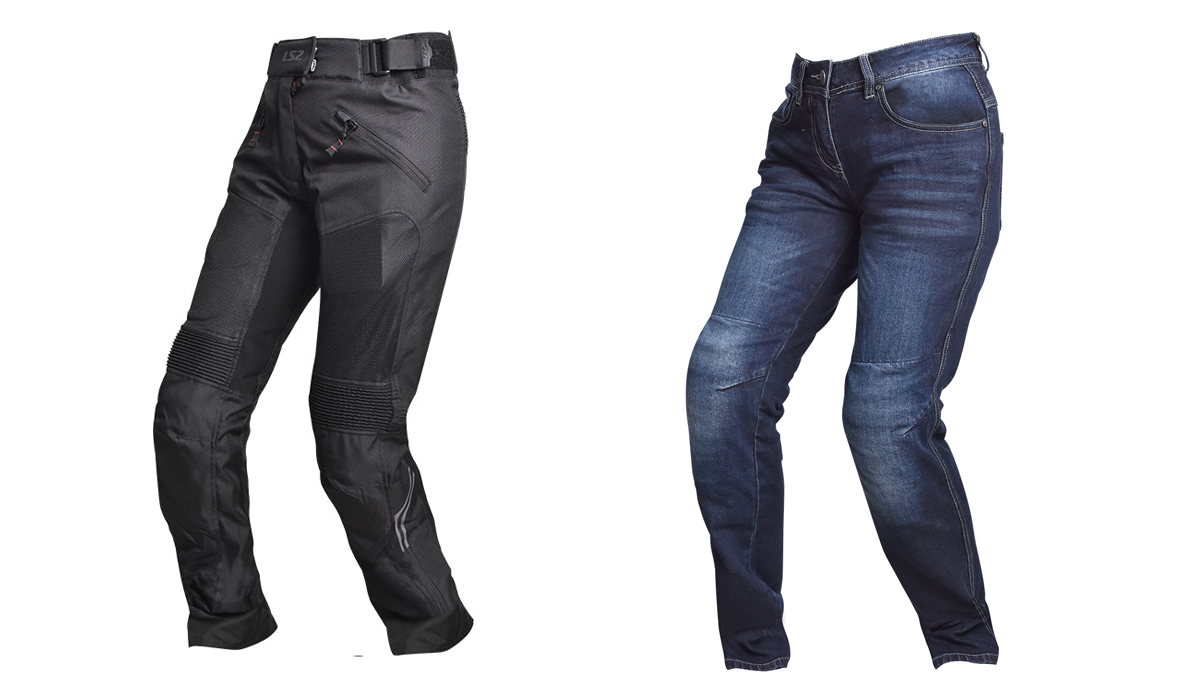 The Vision jeans, priced at P4,500, are LS2's casual offering for riders. It's a pair of denim pants made out of Cordura stretch nylon and reinforced with Kevlar at the knees and bum area for crash and slide protection. It looks like straight-cut jeans, so the fit shouldn't feel too trendy.
LS2 also acknowledges an elusive fashion fact—that women do, in fact, use pockets. There are four on the Vision (two at your sides and two at the back).
Removable hip and knee pads beef up protection, and sizing accommodates many shapes, from XS all the way to 5XL.
Ride in the rain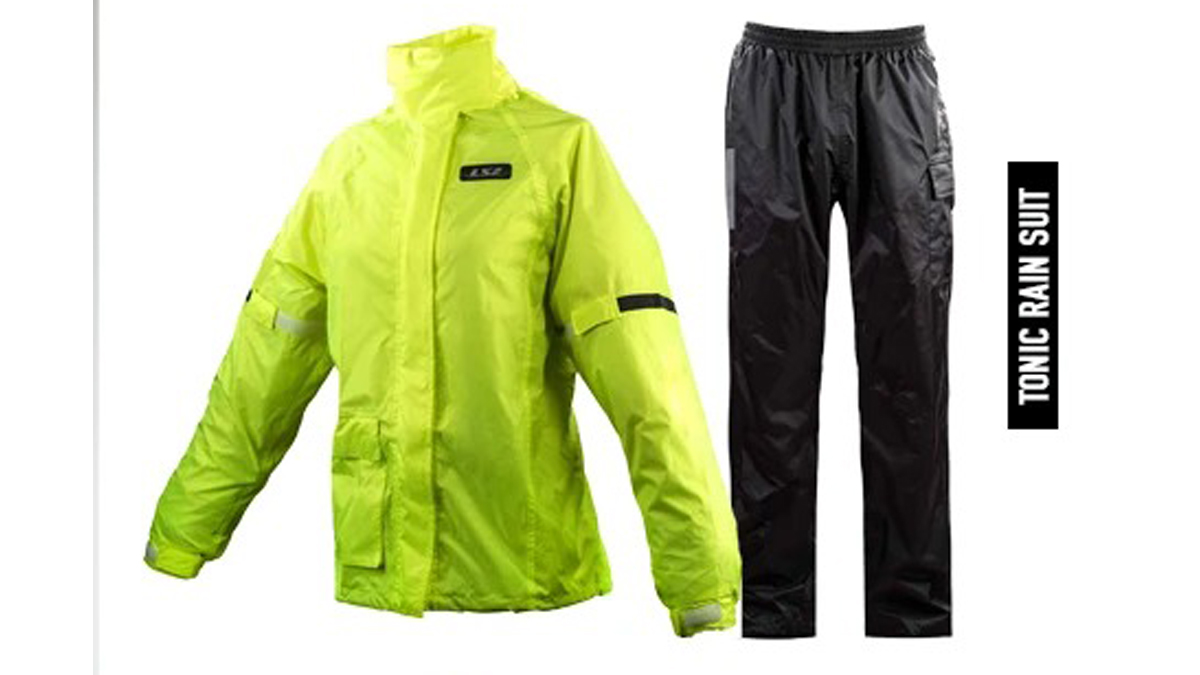 As residents of the tropics, we are weathered experts on all things rain—but waterproof, we are not. Rather than reach for your flappy, run-of-the-mill kapote, check out the Tonic Pack (a top-and-bottom set priced at P3,150) or the Commuter rain jacket.
Both rain gear models are made of a waterproof and breathable PU-coated membrane, so you keep the rain out and avoid drenching yourself in sweat. For you number-crunchers out there, the Commuter is waterproof up to 8,000mm, and the tops are a hi-viz yellow. (We can already see the approving nods from the ATTGATT crowd)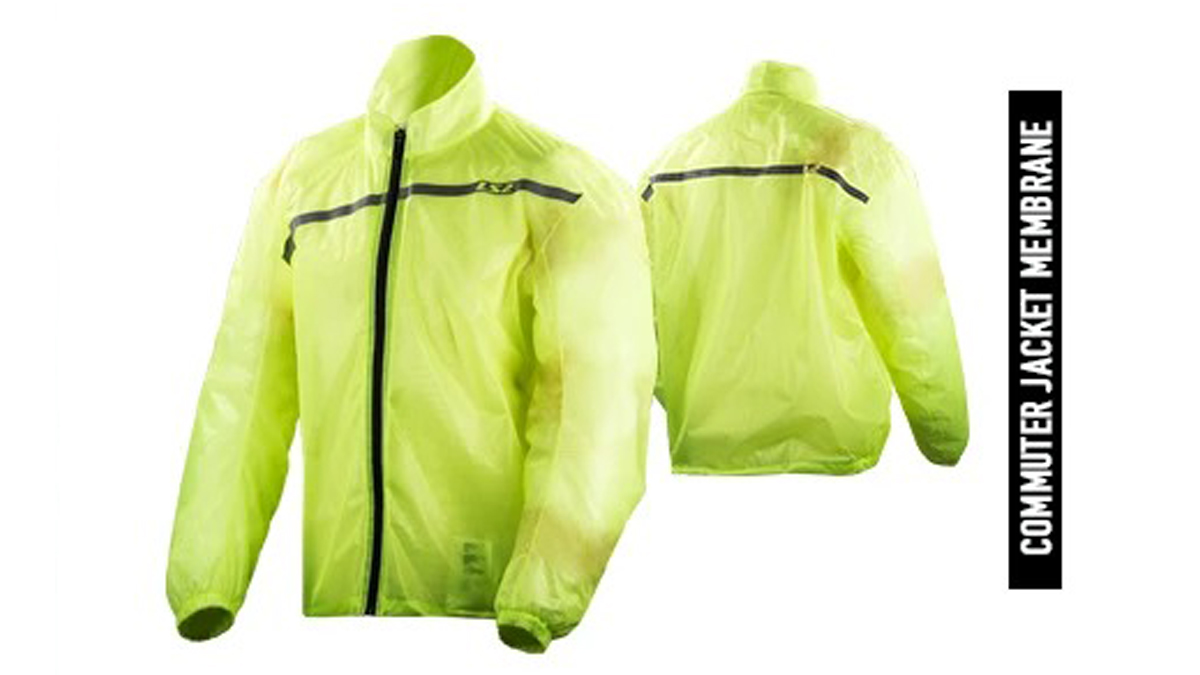 That's LS2 apparel's new collection in a nutshell. We applaud the Barcelona-based brand's effort to make each apparel model available to both sexes in a variety of colors. Check out Motoworld Philippines and other authorized dealers to get dibs after the official release nationwide.
P.S. For the female riders out there, these international brands also carry women's riding gear locally (and typically through Motoworld): Dainese, RS Taichi, Revit, Macna, Bull-it, Ixon, Komine, TCX, Forma, and Ryo.
Not all of these brands' women's lines are carried, though, so feel free to make noise at your local motorcycle shop. Stay seen and keep riding!