Who doesn't love a good ol' harana? Those who have yet to think of something for their Valentine on the 14th will appreciate Max's Restaurant's latest offering.
The Filipino restaurant chain has partnered with Good Banda—a group of displaced musicians who turned to delivering parcels to help provide for their families throughout the pandemic—for a romantic package that includes its signature dishes, a limited-edition Floral Bouquet Mini Cake, and most importantly, the time-honored tradition of a romantic serenading.
"In this digital age where people are used to expressing their feelings using today's technology, it allows customers to look back and relive the old but sweet way of showing someone you care," Max's said in a press release.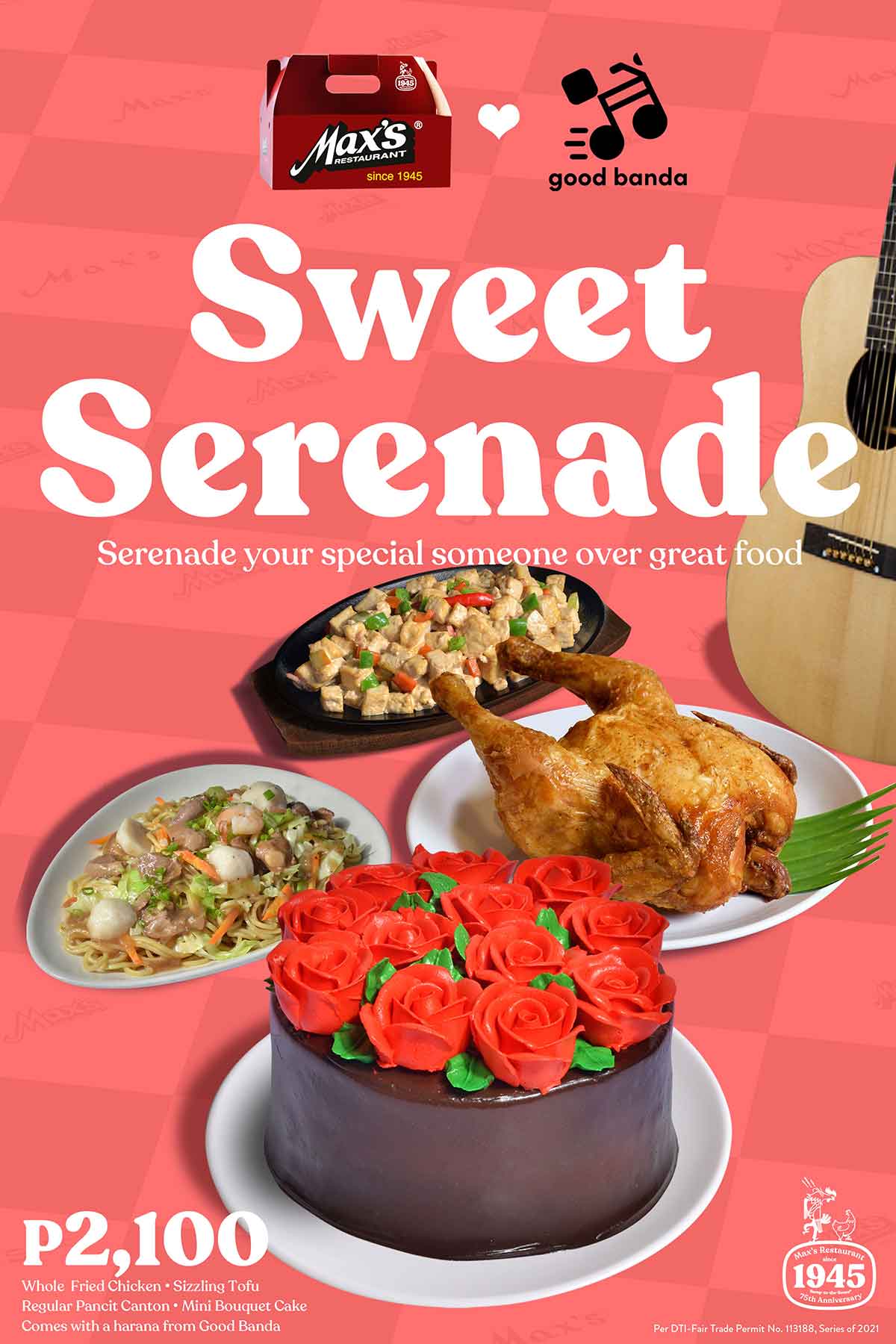 Continue reading below ↓
Recommended Videos
The Valentine package consists of a single order of Max's Fried Chicken, Sizzling Tofu, Chicken Pancit Canton, a Floral Bouquet Mini Cake, and a personalized harana by Good Banda for P2,100. A food-and-cake-only package without a serenade is also available for P1,599. 
Max's noted that live harana is available in Metro Manila, while provincial orders will have an option for a pre-recorded song to be sent to their chosen loved one.
Interested parties can place their order and choose a schedule five days in advance at delivery.maxschicken.com. Limited slots are available per day, with all slots subject to confirmation. Delivery of Valentine packages is from February 11 to 28.