Congratulatory messages and tokens of appreciation are continuously pouring in for Pinoy Olympic medalists Hidilyn Diaz and Carlo Paalam. They certainly deserve the red carpet treatment after what they accomplished in the fields of weightlifting and boxing.
However, there are some individuals or groups who want to send them special gifts but are having difficulty linking up with them for one reason or another. As a result, they end up seeking assistance from a third party to make the connection. Strangely enough, I happen to be one of those who was approached to do the leg work.
Without batting an eyelash, I took the challenge because I am a big fan of these two Pinoy super athletes. I was excited but nervous at the same time for the following reasons: First, I don't know them from Adam. Second, I imagined the cordon sanitaire they must have around them nowadays due to their immense popularity.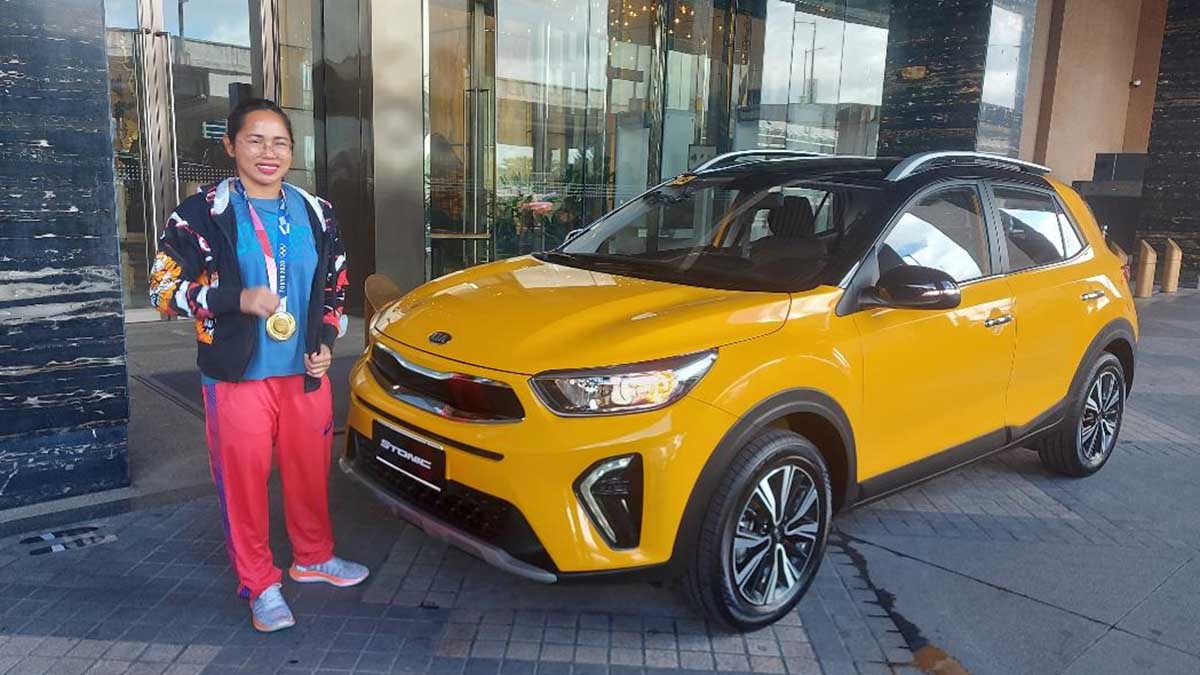 Continue reading below ↓
Recommended Videos
Here's the real story. About a week ago, I got a call from Suzuki Motorcycles Philippines asking if I can help them reach Diaz because they planned to give her a brand-new scooter. Using my media connections, I was able to connect the Suzuki representatives with Diaz through a colleague who happens to know the best friend of the Olympian. Confused? Just read on.
At first, Diaz's best friend responded. But after a while, we lost contact with her. I also did not receive any further word from Suzuki, so I just forgot the issue and moved on.
Then, out of the blue, I received a message from a colleague, Anjo Perez, asking me to accompany him to deliver a brand-new Kia Stonic to Diaz. The crossover was a gift from the Ayala Corporation and Kia Philippines. I heeded his request, knowing that I will have a rare opportunity to interview a sports icon.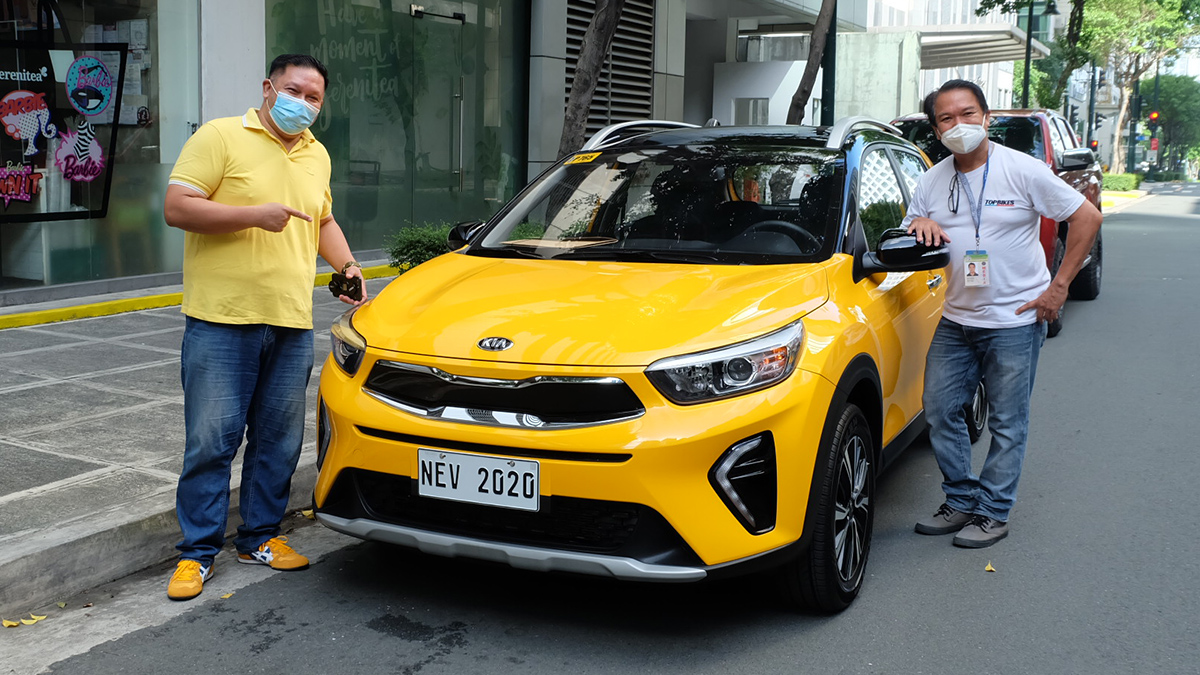 The great moment came last August 6, when I found myself face-to-face with the Philippines' first Olympic gold medalist at the Sheraton Hotel in Pasay City. To make sure I would come up with a good story on the 30-year-old weightlifter, I prepared a set of questions the night before. Since I was so starstruck, I even requested Diaz to put a short dedication on the surface of a 30lbs weight plate as memorabilia, and took lots of selfies with her as well.
Everything turned out as planned, except for one thing: I forgot to mention Suzuki's offer to Diaz! I was reminded of that mission when an official from the motorbike company called me after she saw my photos with the Olympic champ. "Nasabihan mo si Ms. Hidilyn?" she asked.
Hearing those words felt like Hidilyn's 127kg barbell fell on me. How could that happen?
Feeling embarrassed, I decided to take another shot. One day, my fate took a 180-degree turn. While chatting with the Suzuki people, my daughter, Crissie, sent me a photo of her and Julius Naranjo, Diaz's longtime coach and boyfriend. It was time to redeem myself.
Crissie and Naranjo were classmates for an Australian Strength and Conditioning Association certification course they took a few years back. Without hesitation, I asked Crissie to relay Suzuki's offer to Diaz, to which Naranjo replied: "Wow! Thank you. I'll respond to them thank you!" 
Because of that, Diaz will be getting a brand new Suzuki Skydrive Sport in her preferred color.
My mission did not stop there. The next to call me was Yamaha Motor Philippines (YMPH) requesting assistance to get them in touch with Paalam. This was after YMPH read an article on Top Gear Philippines about Paalam's dream bike, the Yamaha YZF-R6. 
However, the call came a few hours before Paalam's final fight against Great Britain's Galal Yafai. There was no way I could directly get in touch with him at that time.
However, I knew Paalam would stay in Tokyo for two more days to tour the city, while the Philippine media delegation will go back to Manila the day after the final bout. What I did next was immediately contact Business Mirror's sports editor, Lorenzo Lomibao Jr., who was there in Tokyo to cover the Olympics. Without hesitation, he agreed to relay YMPH's offer to Paalam right after the fight.
After some two hours later, Lomibao sent a photo of him with Paalam with this message: "Sinabi ko na...sabi n'ya 'big bike sir?' Nanlaki ang singkit na mata." The rest was history.
For the record, insiders say that the incentive bike for Paalam is a brand-new Yamaha YZF-R6 and not the bigger, more powerful YZF-R1. Based on his recent Instagram post, the ace boxer's dream bike is an R6 with a Matte Raven Black body finish, and that is what he will receive from YMPH and Motortrade, who will split the cost 50/50. 
Veteran sportscaster Ed Picson, secretary-general of the Association of Boxing Alliances in the Philippines, also deserves praise, as he has promised to help us get in touch with Paalam when they arrive in Manila.  
Kudos to Yamaha Motor Philippines, Suzuki Motorcycles Philippines, and Motortrade!
.
Top Bikes Philippines is now on Quento! Click here to download the app and enjoy more articles and videos from Top Bikes Philippines and your favorite websites.