"It's way more durable than conventional paint," Scott Santos says about powder coating. The owner of Defy Customs draws from firsthand experience—working on his own bikes to eventually setting up a business.
We talked to him about what powder coating is, why some parts benefit from it more than others, and what to expect from the whole process.
Strip, heat, spray and bake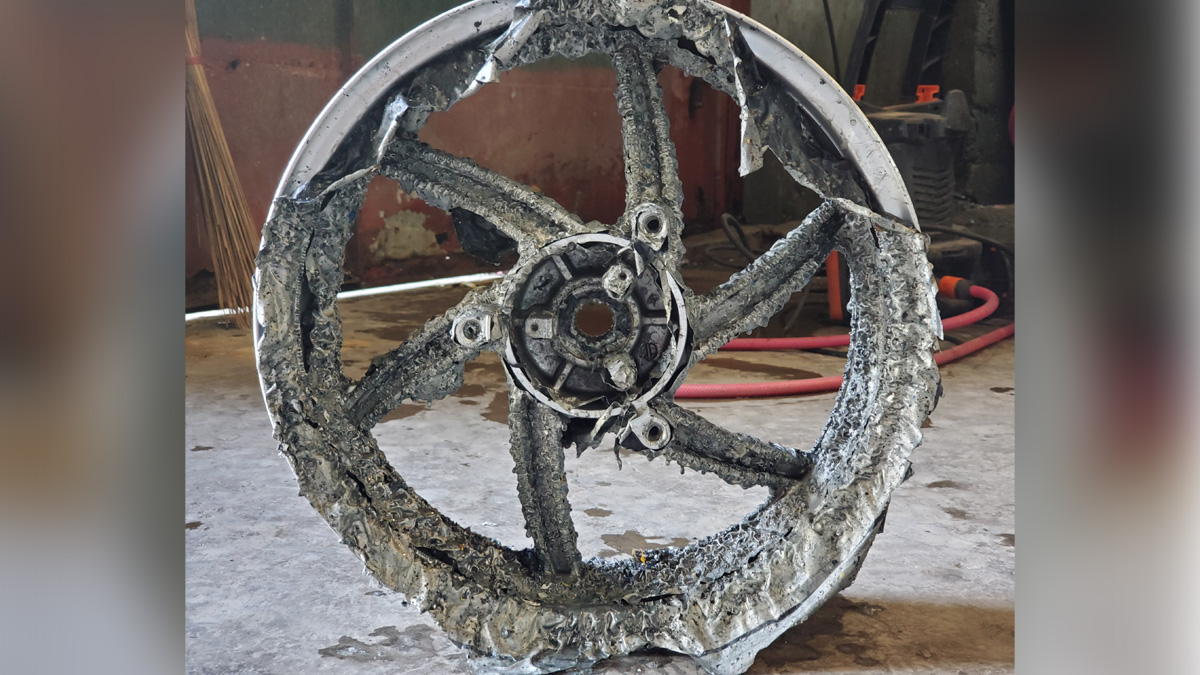 Like painting, powder coating layers material over bare metal to protect it from rust, while giving it color and style. In terms of process, that's almost the only thing the two have in common.
Continue reading below ↓
Recommended Videos
Painting is a wet process; powder coating is dry. You can use the former for every surface of your motorcycle if you want to, but only metal and alloy parts can handle the latter. Heat plays a major part in getting that tough, durable finish, so plastics are completely out of the question.
For powder coating to turn out well, metal parts are first chemically stripped down to bare metal before getting sandblasted to remove leftover traces of paint and other impurities. The newly cleaned parts are then preheated in an oven; get thoroughly sprayed with electrostatically charged pigment; and go back in for a final cure.
It's a lengthy process, and the prep work during the chemical stripping and sandblasting stages is crucial, Santos emphasized. Any leftover paint will affect durability. If the pigment sticks to paint instead of bare metal, the powder coat will eventually cause flaking and chipping.
A niche market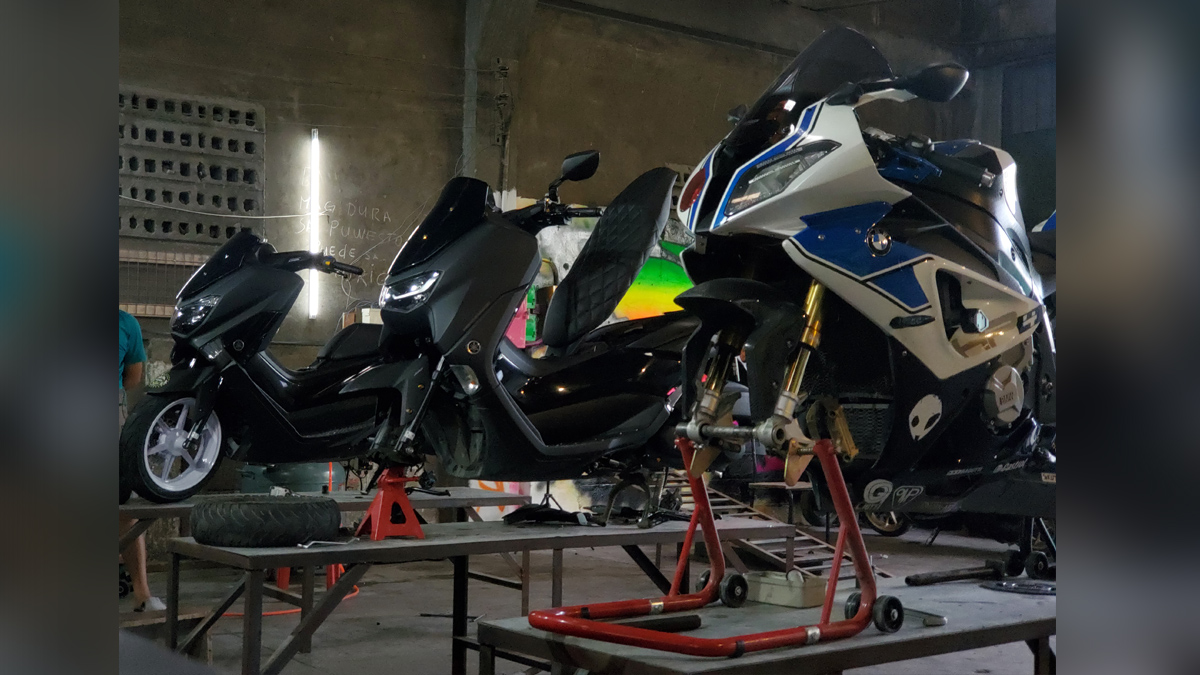 Most powder coating businesses (at least in Luzon) handle industrial clients and take about a week to complete an order. It's an inconvenience for some riders, and an unattainable option for many others.
Defy Customs is one of a few businesses that offer powder coating to retail customers and riders specifically. A session at the original branch in Malabon (or the newer ones in Sta. Maria, Bulacan and Magalang, Pampanga) also goes by much faster than with the usual suspects. Most customers ride to the shop to have their bike disassembled, prepped, powder-coated, then reassembled on the same day.
If a trip to the shop isn't possible, take some time to vet your neighborhood powder coating business. Getting to know their process (and prep work) should give you a good idea about the quality of the work.
The price of durability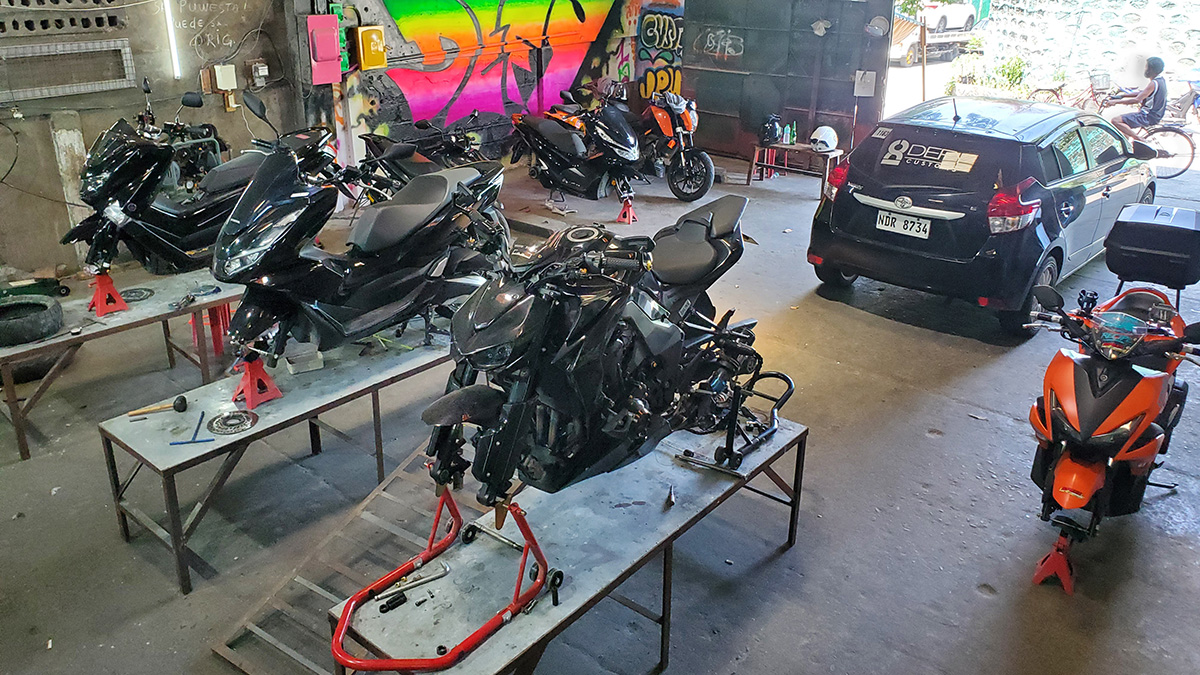 Because of the complex process and equipment involved, powder-coating parts will always cost more than painting (even more so if you decide to DIY it). But in exchange for the price premium, you get a dizzying number of options.
At Defy Customs alone, customers can choose from more than 6,000 color swatches. And the jobs that the shop has completed only give an inkling to the potential out there. Projects have come in to powder-coat brake calipers, crankcase covers, frames, suspension springs, swingarms, wheels, and more.
With such a wide range of possibility, price estimates are tricky and have to factor in size and color. Wheels are by far the most commonly powder coated parts on a motorcycle, and Defy Custom's pricing for a pair in basic colors starts at P2,000 (from breakdown to final finish and re-installation). Suspension spring jobs are frequent, too, and range from P1,200 to P2,500 for the basics.
While powder coating isn't for everything, it is an option you should look at if you want a scratch- and UV-resistant coating on your bike. A powder coated part can look factory new for years and might even last a decade with proper care.
Top Bikes Philippines is now on Quento! Click here to download the app and enjoy more articles and videos from Top Bikes Philippines and your favorite websites.