If you regularly pass through the South Luzon Expressway (SLEX), you'll observe a drastic increase of big bikers using the tollway, especially on weekends. Before heading to their favorite destinations like Tagaytay City or to other areas in Batangas for quick breakfast, the riders converge at fuel stations along SLEX to plan their route.
There are several fuel stations there, but only two have become the riders' favorite convergence points: It's either the Petron station in San Pedro, or the Caltex station in Santa Rosa. The riders go to these facilities not only to top up their fuel tanks, but also to exchange pleasantries and notes while drinking coffee or having a light meal.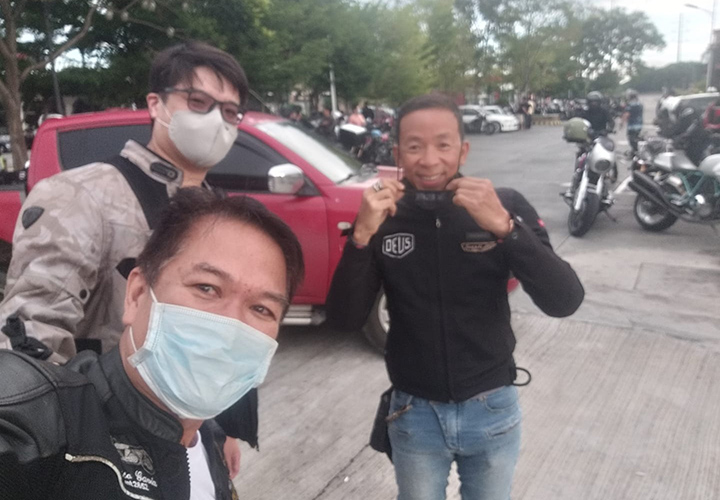 Continue reading below ↓
Recommended Videos
These fuel stations are complete with amenities like ATM machines, clean restrooms, nice restaurants, and well-stocked convenience stores. Not only that—they turn into a venue for impromptu bike shows on Sunday morning because you'll see all sorts of motorcycles with engine displacements above 400cc, from vintage to the latest models. There are showbiz personalities and political figures frequently hanging out in these places, too.
But for the owners of these stations and the food establishments there, it's purely business. The more motorists hanging out in these facilities, the more earnings for the owners.
Before, the Petron station in San Pedro was considered the big bikers' hub. But lately, many riders hang out at the Caltex station not only because there are fewer cars and buses, but also because there are many trees that provide shade to their motorbikes. These big bikers usually park their stallions near Starbucks, Shakey's, or Kenny Rogers Roasters while the cars are parked at the other side. This only shows that the lines are drawn, so to speak.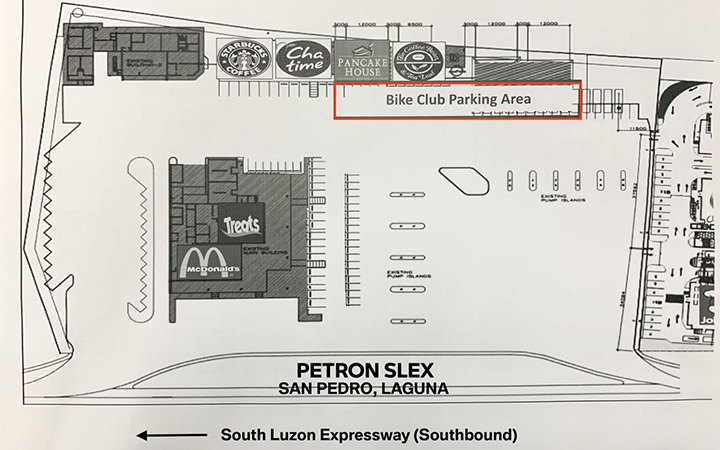 The Petron station, which comes first when you're on the southbound lane of SLEX, will not take this sitting down. Just recently, the management of this facility allotted a big space exclusively for motorcycles—at least 150 units, to be exact. The security personnel found themselves busy guiding riders to this cordoned-off parking area, which extends from Pancake House to the corner of the north wing section.
Not even supercars owners who frequent the facility during weekends are accorded this kind of privilege.
"Dati, ang daming bawal (for riders) sa Petron. They want to lure back the riders," says former senator JV Ejercito, who is now promoting moto-tourism in the country. Ejercito provided us the new parking layout at the SLEX–San Pedro station.
So, riders, tell us now—Petron or Caltex?