Meet Rica Sison, a vlogger who co-founded two female rider groups—Vespa Lady Riders and laQuachicas. Through her fast-rising vlog MotoKonek, Sison hopes to bring in more Filipinas to the wonderful world of motorcycling. And what's her master plan to make her aspiration a reality?
Sison begins by sharing her vast and colorful experience attempting to find the right motorbike for her. Her romance began during her high school days with a tiny Honda Dio. Since then, Sison has continued shifting from one bike to another.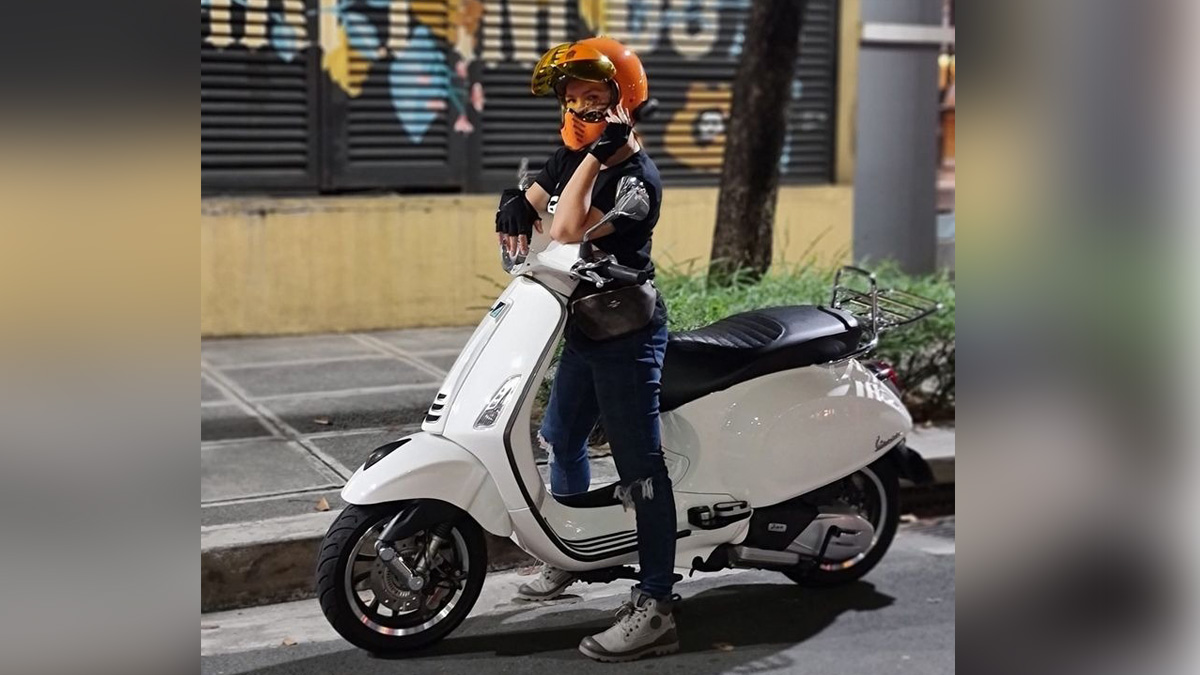 "Parang love lang yan. Huwag kang titigil hanggang mahanap yun true love mo," Sison jokingly says. Over the past few years, it seemed like Sison was changing bikes as frequently as she changed her clothes.
After a short break from indulging herself in cars after college, she went back to riding motorbikes. This time, she rode a Yamaha Mio Aerox to the office before ending up with a Yamaha NMax, a Honda ADV 150, and a Vespa Primavera later on. However, she later felt these scooters were either too bulky or too heavy to ride, so she let them go right away.
While hanging out with her fellow riders, Sison found herself drooling over a friend's Harley-Davidson Street 750. Curious about its riding position, she threw her leg onto the saddle. Within a few days, she ended up buying her friend's bike.
"Okay na sana, ang ganda ng porma tapos abot ko ang upuan. Kumportable siya," she adds. "Ang problema lang sobrang init ng engine!"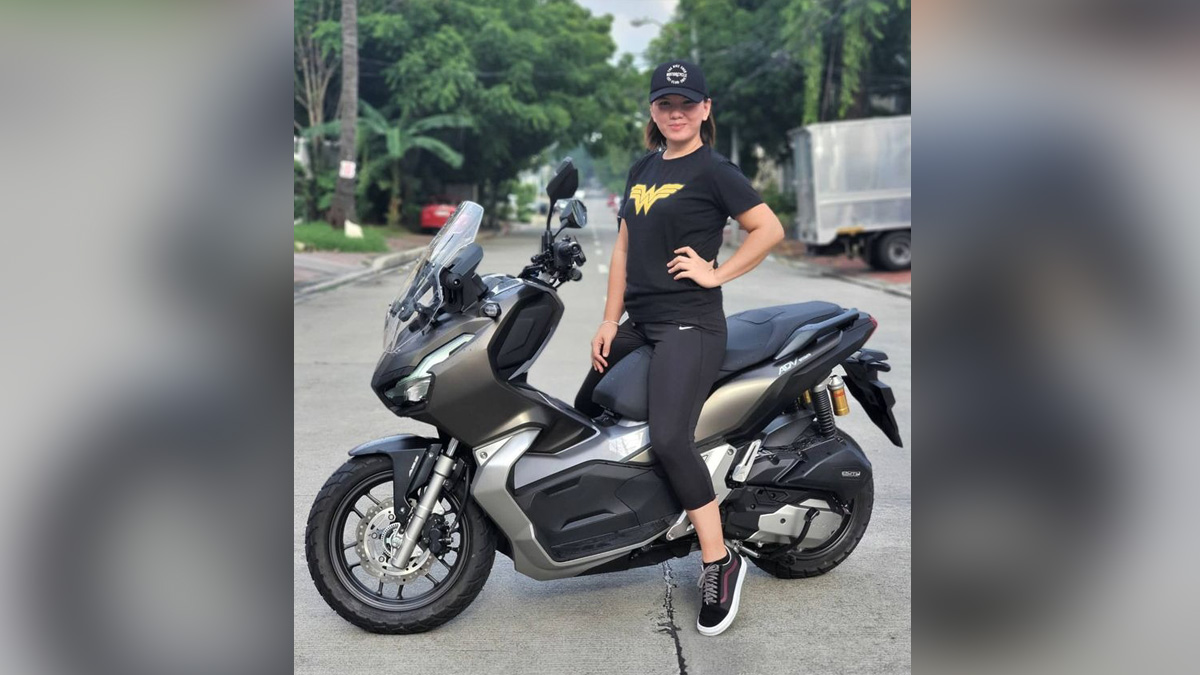 Get this: she even bought a Yamaha Sniper 150 just to familiarize herself with manual gear shifting so she could handle the Street 750, which was her first big bike. It only took her about three days to learn the ropes, so the Sniper suffered the same fate as her previous bikes.
It didn't take long for her to get rid of the Street 750, either. Now, brace yourself for Sison's next bikes: a Ducati Monster 795 and a Scrambler Icon. She immediately fell in love with these two beautiful Italian thoroughbreds, only to realize a few months after that they had the same issue as the Street 750—unbearable engine heat when caught in traffic.
We almost forgot, Sison also owned a KTM 390 Duke in between these big bikes. For a while, the 390 Duke was her daily commuter. Also, after selling her Vespa Primavera, she bought a Sprint when she realized she needed a dependable city ride.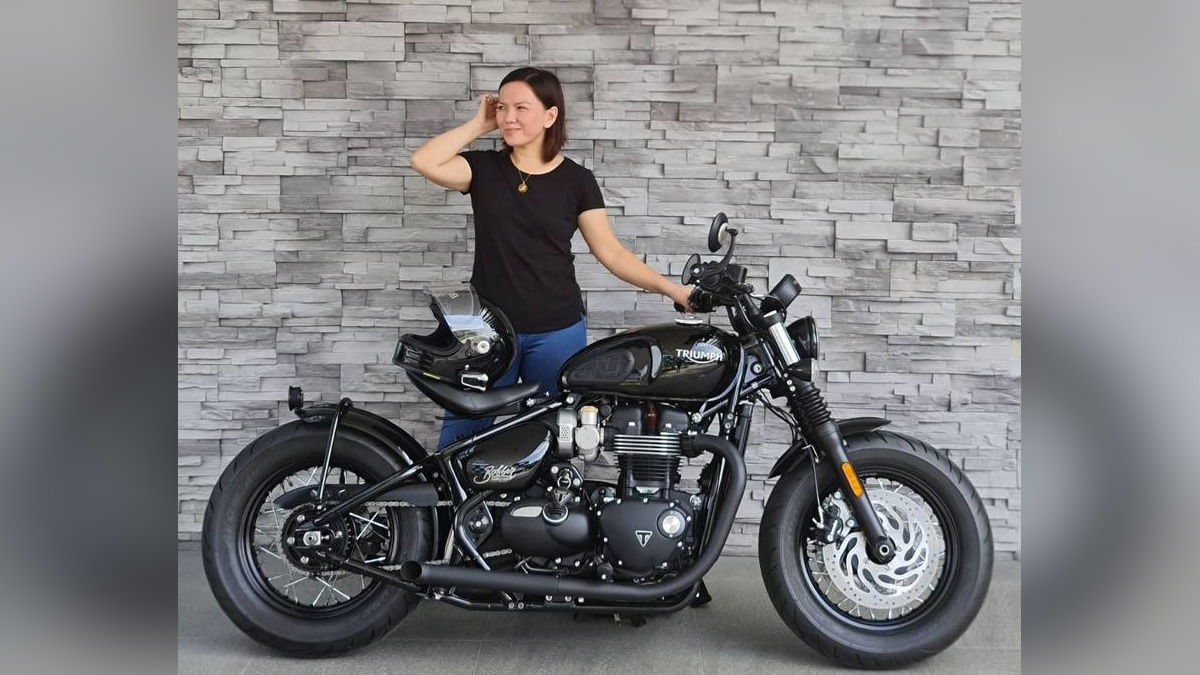 So, was she finally done choosing bikes? Not yet. Her hunt for the perfect two-wheeler continued. Her next partner was the Triumph Bonneville Bobber, a cruiser bike with a 1,200cc engine and a P1-million price tag.
Again, she thought the Bonneville Bobber had all the characteristics she wanted in a bike: a low seat and weight that's manageable for her frame. That is, until she started seeing and adoring adventure bikes while riding along the tollways and the countryside.
So, goodbye, Triumph cruiser! Hello, BMW F750 GS! For Sison, this adventure bike offers heavenly comfort. "Parang walang ka-effort-effort ang rider mabilis o mabagal man ang takbo ng bike," she stresses.
Given her 5'3" frame, she had to settle for the newly launched F750 GS 40 Years GS Edition with an original BMW low-slung seat and lower suspension settings. Though the bike is already relatively low, she still has to use the one-foot balancing technique she learned from riding coach Meng Sevilla. Sison claims she's madly in love with this bike.
Spencer Yu, president of BMW Motorrad Philippines, has something about his brand's latest offering: " We recognize lady riders as the fastest-growing segment in the Philippines. This is why our products have reflected the varying needs, skill levels, and abilities of lady riders in the country.
"These user-friendly features instill confidence and controllability of the GS, both important issues for lady riders."
Let's take your bets: Do you think the BMW F750 GS is the motorbike Sison will hold on to forever?