Department of Interior and Local Government (DILG) Secretary Eduardo Año has announced that they will start apprehending pillion riders not using the prescribed protective shield starting Monday, July 20.
That's more than a week after the COVID National Task Force approved the prototype designs of protective barriers by Bohol governor Arthur Yap and the ride-hailing motorcycle taxi company Angkas. And yet, we haven't seen the protective shield being mass-produced and sold in the local market.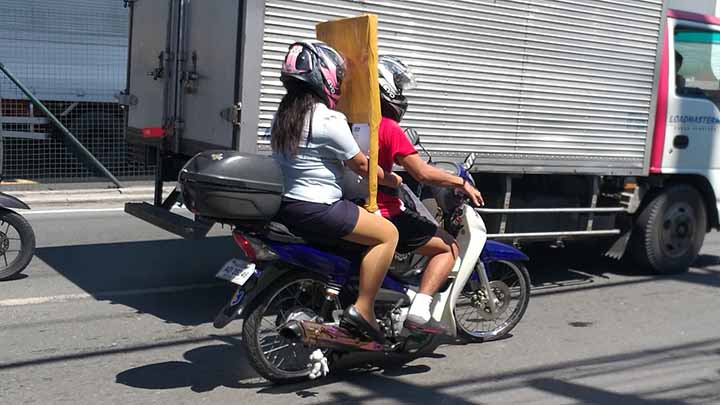 So instead of waiting for nothing, some riders used their ingenuity and came up with their own versions of protective shields. We caught up with some of them in the different areas south of Metro Manila.
Continue reading below ↓
Recommended Videos
As you can see in the photos, none of these riders employed the design of Governor Yap's team that uses galvanized iron (GI) pipes to serve as the frame where the rider would hold the divider made out of an acrylic sheet. They didn't have separate handlebars, too.
Apparently, over the issue of safety, none of those protective shields we saw were bolted on to the motorcycle's frame or footpegs. Instead, they were made of light materials like thin aluminum pipes formed into a compact frame where the divider is attached using ordinary adhesive tape. We saw no riveted or bolted parts.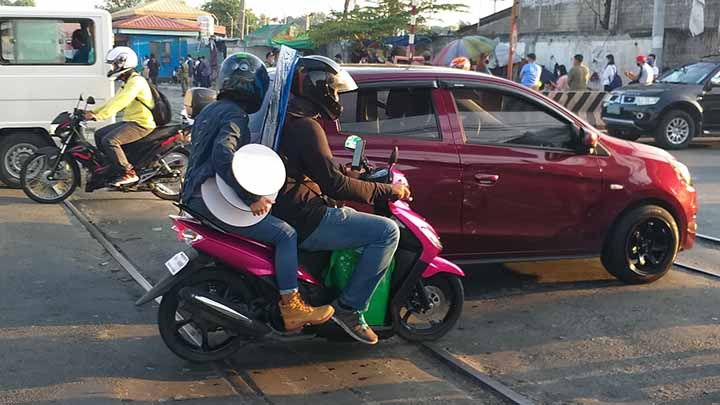 As for the main divider, a big majority of them also used plastic sheets that are commonly used as notebook covers, or thick cardboards we usually see on art projects back in grade school. The aluminum tubes used for the protective shield are inserted into their backpack which their wives or partners hold on to.
Despite the government's repeated reminders for compliance, there were still a lot of pillion riders who did not bother to use protective barriers. It only shows that what's important for these riding couples and live-in partners is for them to survive these critical times. We leave it up to the government on how to deal with them.