Since it's stored up and high in a motorcycle, the battery isn't often threatened by rain. The bigger and more common threat during the rainy season is sitting idle. Batteries are one of the first components that go bad in a motorcycle that has been left to gather dust. But there's one thing you can buy that makes a bad or dead battery mostly a thing of the past: a smart battery charger.

Unlike standard trickle chargers, smart chargers stop charging once the battery is full, and can be programmed to charge different types of batteries. It also has a few extra features that can rescue dead or dying batteries.
Check out the smart chargers below and never worry about the state your battery will be in once the skies have cleared.
1) NOCO Genius1 Battery Charger 1amp (P2,950)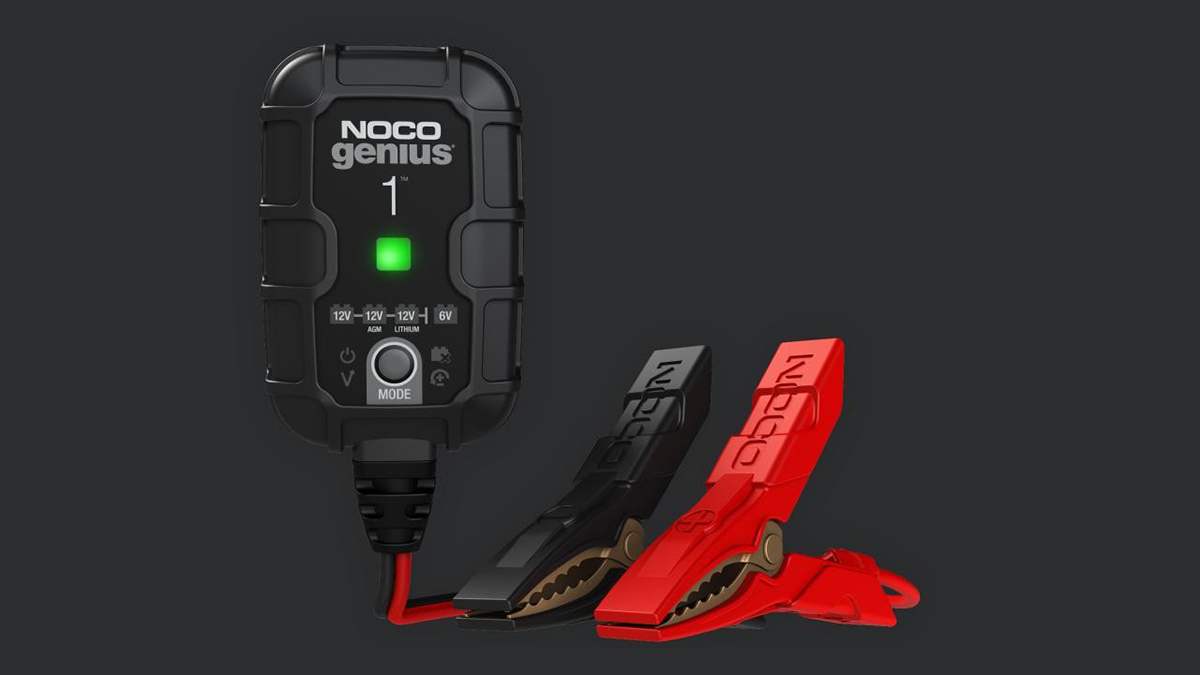 Continue reading below ↓
Recommended Videos
If you want a smart battery charger and have a modest budget, check out the NOCO Genius1. Like many smart batteries, it not only charges your battery, but also maintains it at an ideal charge and removes sulfate buildup (for lead-acid batteries).
The Genius1 has an automatic system, so you can connect it and leave. It's also compatible with a variety of 6- and 12-volt batteries. The list includes standard lead-acid, gel, flooded, AGM, maintenance-free, and lithium-ion batteries.
Since it trickle-charges at 1amp, this entry-level NOCO can take a while to charge your battery to full capacity. A 20Ah battery will, for example, take 15hr to go 50 to 100% with the Genius1. If you don't mind having the 'best of the best' in motorcycle charges, this smart charger has several additional features to pay attention to.
One is a thermal sensor that protects a battery from getting overcharged because of the surrounding area's temperature (a common problem in a tropical country like the Philippines). Another is 'Force mode,' which allows you to charge batteries from zero volts.
2) Battery Tender Tender Plus 1.25amp (P3,750)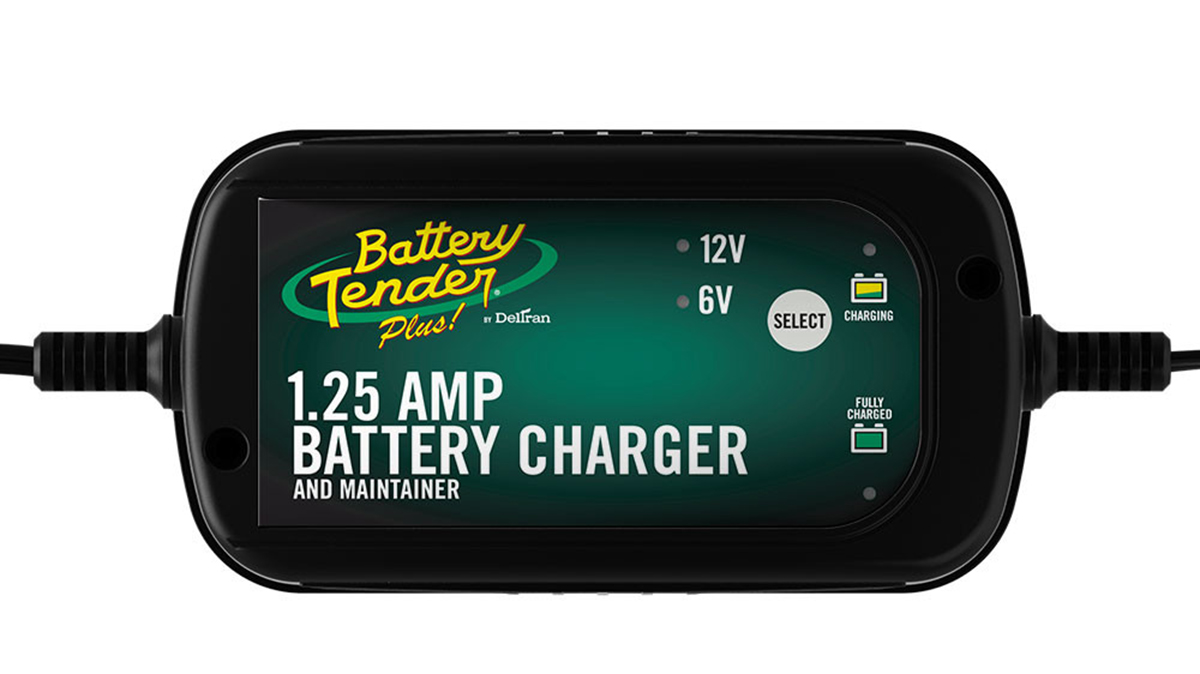 A household name among motorcycle smart battery chargers, Battery Tender has a solid reputation and a 10-year warranty to back it up. The Tender Plus 1.25 amp is a compact charger with strong features. Like the Noco Genius1, it has a wide range of 6- and 12-volt battery compatibility: lead-acid, AGM, flooded, gel, and maintenance-free. (This model isn't compatible with lithium-ion batteries.)

The Tender Plus charges a battery intelligently through a microcontroller. This tiny component charges a battery until it detects that it's full the goes into 'float' mode. In this state, the smart battery switches to monitoring duty and only charges the battery when needed.
Shop here.
3) CTEK MXS 5.0 Smart Car Battery Charger (P5,200)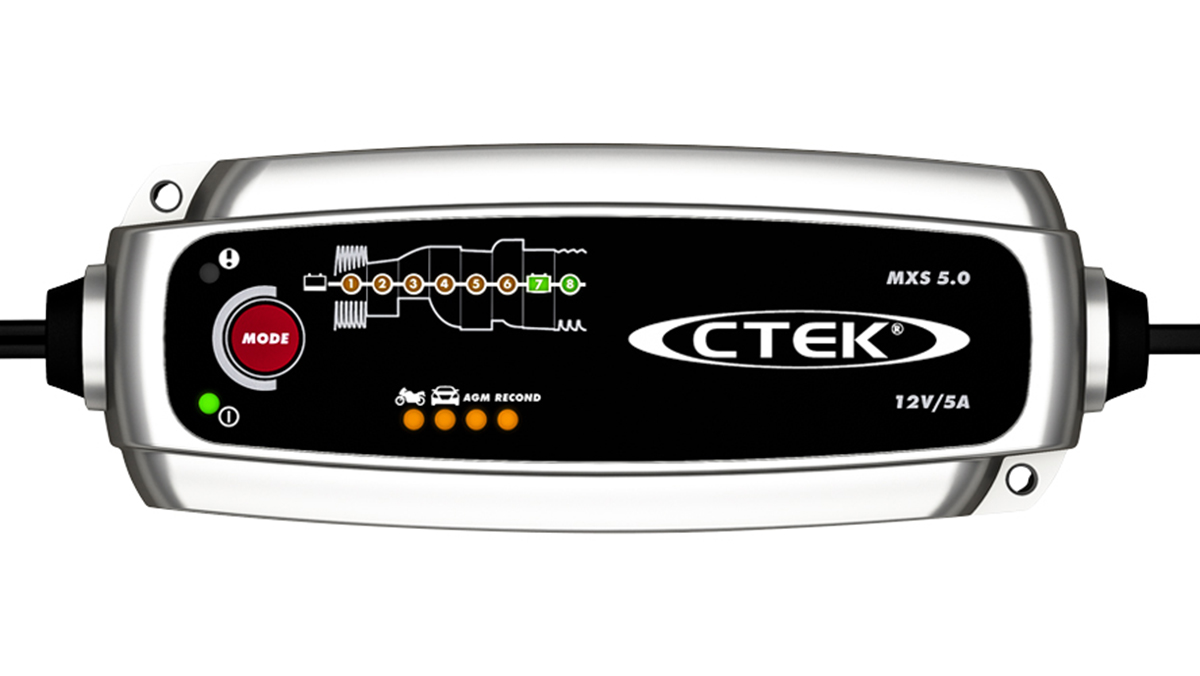 CTEK is more likely to ring a bell with car owners. Ride both two- and four-wheels? Then the MXS 5.0 is what you're looking for. This smart charger is compatible with 12-volt motorcycle and car batteries as long as it's one of the following types: wet, maintenance-free, calcium (Ca/Ca), gel, and AGM.
It also has crazy amp compatibility—1.2-110 amps for regular charging and 1.2-160 amps for maintenance charging.
Built to withstand heavy use, the MXS 5.0 has an IP65 rating, which makes it both shock- and dustproof, and comes with a five-year warranty. Using it is intuitive. It has a user-friendly LED display that you can set in four modes: 'small battery' (motorcycles), 'normal battery' (cars), 'AGM' (AGM batteries), and 'recond' (reconditioning wet and calcium batteries).
The features don't stop there; the CTEK also has reverse polarity and short-circuit protection, spark-free operation, and actively desulfurates lead-acid batteries.
Shop here.
4) NOCO Genius5 Battery Charger 5amp (P5,950)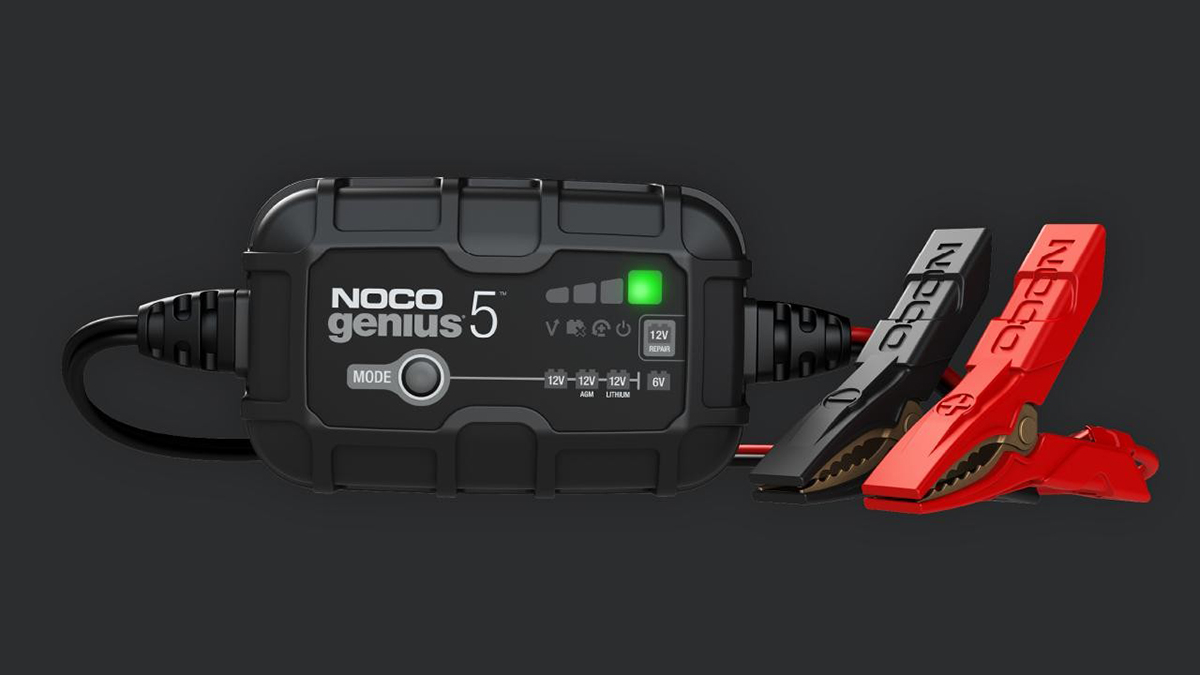 The NOCO Genius5 promises significant performance over the entry-level Genius1. It still charges the same 6- and 12-volt battery types that the latter can and has charging, automatic maintenance, and de-sulfating features.
It also includes an extra charging mode, 12V repair, which allows you to repair old, idle, and sulfated batteries by reversing some of the damage that's been done. User-friendly battery diagnostics is a plus when you go for the Genius5.
The smart charger has a high voltage feature that notifies you if you set a mode that's higher than your battery's capacity. It can tell you if your battery might be bad. It won't charge your battery if the terminals are connected in the wrong polarity. And it has a thermal sensor that stops battery charging when the temperature of the battery becomes too high.
One last thing that the Genius5 has going for it is fast battery charging. A 20Ah battery that's hooked up to this model will go from 50% to 100% in about three hours.
Shop here.
Top Bikes Philippines is now on Quento! Click here to download the app and enjoy more articles and videos from Top Bikes Philippines and your favorite websites.