When you hear the word racetrack, most of the time you think of speed, racing, or going turbo. A lot of riders would assume that the most expensive and powerful motorcycles could help achieve their goal of being fast inside the track. How accurate is that thought, though? Of course, the more power your motorcycle generates, the more speed you have—on the straights. What about the corners? Do you really need that much power when cornering?
As the saying goes, "With great power, comes great responsibility." You may look fast when mounted on those high-powered literbikes, but actually riding will give you more appeal than just owning or enjoying them. If you want to hit the tracks as a newbie, consider matching your skill level with your motorcycle.
So, what criteria should you consider for a newbie track motorcycle? Here are my Top five picks, in no particular order:
1) KTM RC 390 (P300,000)
The RC 390 is one of KTM's motorcycles made for the track. It is the sportbike version of the Duke 390. Produced from 2017 onwards, the 390 series is based on all-new platforms to incorporate fresh tech such as ride-by-wire. The RC model is powered by a 373cc DOHC single-cylinder, liquid-cooled engine that puts out 40hp at 9,600rpm with a wet weight of 150 kg—a pretty solid power-to-weight ratio. Its claimed top speed is about 174 to 182kph.
Continue reading below ↓
Recommended Videos
A single-cylinder mill makes the RC 390 a thumper, which means it generates high levels of vibration and produces more ambient heat compared to a twin engine. It also has a six-speed transmission matched with slipper clutch for safety.
2) Kawasaki Ninja 400 (P331,000)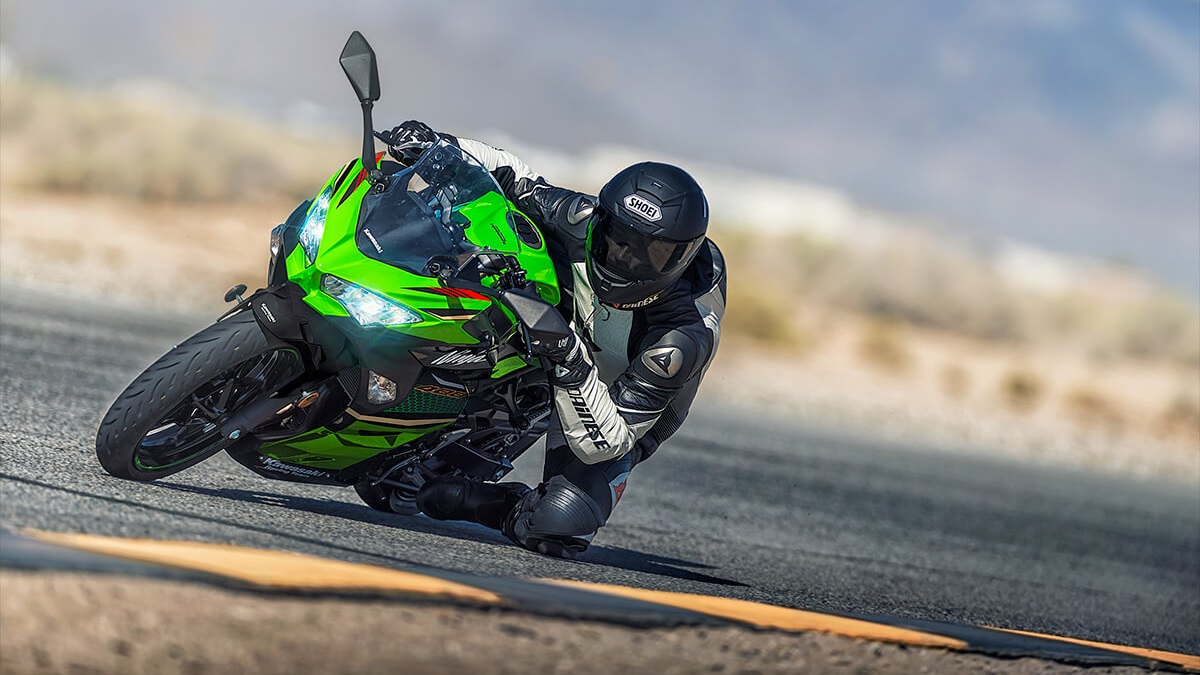 The Ninja 400 was introduced by Kawasaki as the successor to the 250 and 300. It offers the largest displacement in the lightweight category, which is great not only for newbies, but also for more experienced riders.
The good thing about this sportbike versus its predecessors is that you don't outgrow it immediately. The Ninja 400 gives more than enough power when pushing your skills and limits in the track. It is equipped with a 399cc DOHC parallel-twin engine, and has a wet weight of 168kg (slightly heavier than the RC 390).
This particular model packs 43hp at 9,900rpm—a fairly good power-to-weight ratio—that accelerates to its claimed top speed of about 190kph.
The Ninja 400 provides linear power delivery, which is an excellent platform for new riders to learn to carry speed, as well as corner perfectly. The engine finds a sweet spot for power when reaching high revs. Here in the Philippines, only the ABS version of the Ninja 400 is available.
Its ergonomics offers more of an upright position, giving the rider a much more relaxed riding stance. Overall, this bike is a highly versatile machine, whose effortless handling and power can cater to riders of varying skill levels.
3) Yamaha YZF-R3 (P259,000)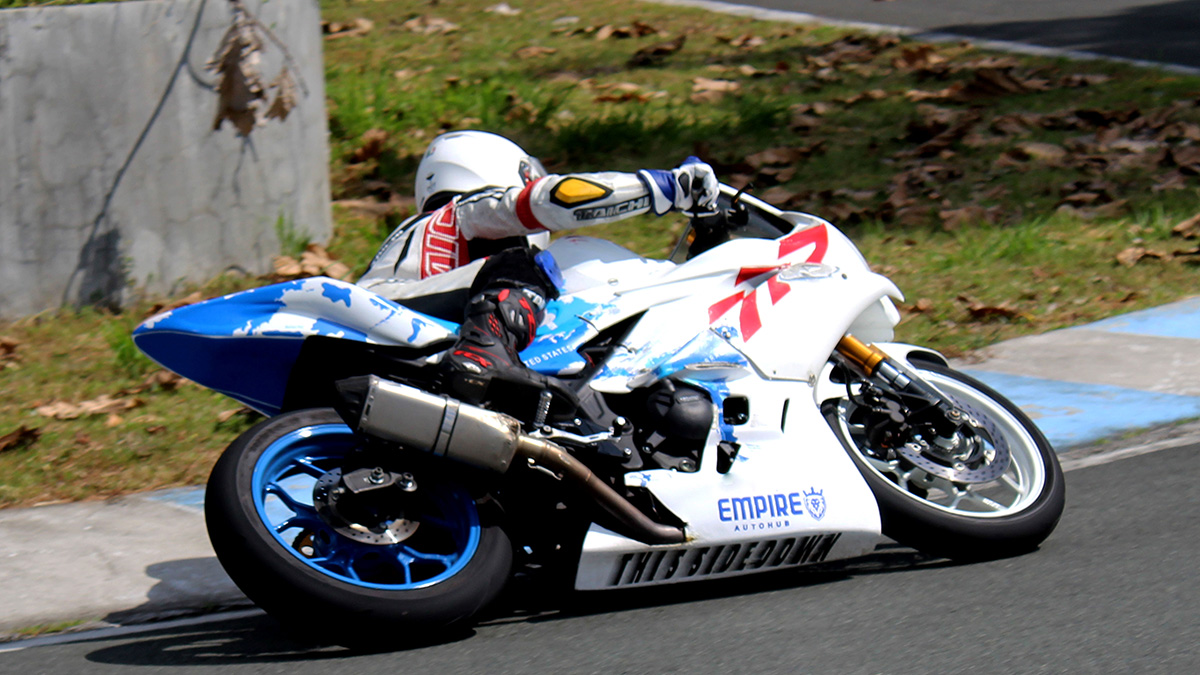 The YZF-R3 comes with a 321cc twin-cylinder engine capabe of delivering 42hp at 10,750rpm. It tips the scales at 167kg and can reach a claimed top speed of 188kph.
With the power-to-weight ratio it produces plus the reasonable price tag, this sportbike is an excellent choice for track newbies. The YZF-R3, along with another variant, the R25, is the first Yamaha twins with an offset cylinder design. This affects its fuel efficiency, power output, and engine response.
Every time you rev the R3, it delivers tractable power, making it an easy machine to train with while keeping things fun. It comes with lightweight KYB upside-down forks. By design, inverted forks have shorter and thinner walled fork tubes, resulting in less steering inertia and more responsive handling feel.
Its front fairing and windscreen have been restyled to bear an aggressive look that pays homage to Yamaha's flagship MotoGP race bike, the YZR-M1. The company claims the latest design, which reduces aerodynamic drag, is a win-win for both track appearance and performance.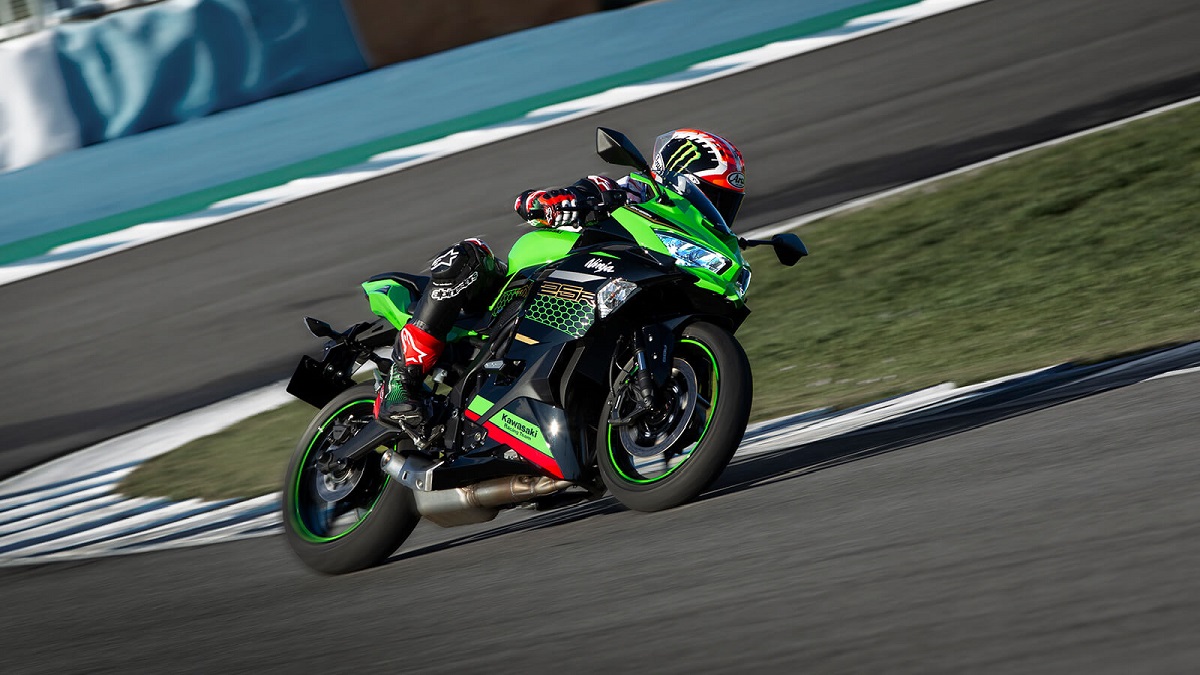 The latest addition to the Ninja sportbike lineup, the ZX-25R is called the baby version of the ZX10R. Dubbed 'The Screamer,' it runs on a 250cc engine that produces 43.5hp at 15,500rpm and a claimed top speed of 187kph.
It is the only in-line-four model in its category. The engine is coupled with a quick shifter for even faster and smoother gear changes, resulting in faster lap times. This is perfect for learners, as it features a fly-by-wire throttle for direct power response.
The ZX-25R possesses a flexible character that combines strong low to mid range torque for city riding, and intense high-rpm power that can be enjoyed on the track. It also offers two riding modes: Low and Full. It practically has everything a newbie (or non-newbie) needs for a track bike.
5) Kayo MR150 MiniGP (P199,000)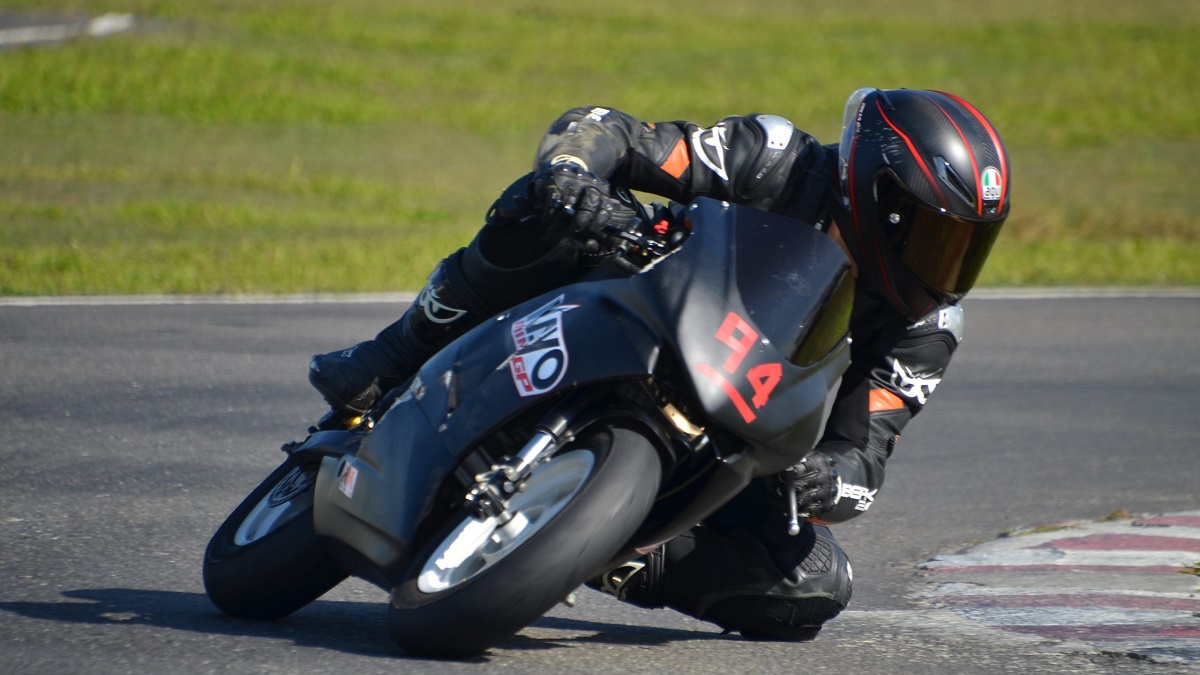 The MR150 carries a 150cc air-cooled, single-cylinder engine paired to a five-speed manual transmission. While this model doesn't qualify as a lightweight, I included it because it is a great and fun track bike to train on.
Also, it still meets the criterion of having accessibility to crash parts. This mini sportbike is built with front and single disc brakes and is equipped with inverted forks and mono shocks. It has a seat height of 26.3in, plus a wet weight of 86kg—perfect for kids aged eight and above.
The MR150 is ideal for newbies who are intimidated by tall seat heights. In fact, this is also perfect for superbike racers who want to practice their skills. This mini GP bike will teach you to be as smooth as possible while riding, since it is very responsive to small rider inputs and movements.