The new requirement of the Land Transportation Office (LTO) for student drivers to undergo a 15-hour theoretical driving course and an eight-hour practical driving course from LTO-accredited training centers has triggered a huge demand for riding instructors. This situation was an offshoot of the limited number of driving/riding schools in the country that were recognized by the LTO.
Although he had been training riders from basic to competition levels at the MX Messiah Fairgrounds in Taytay, Rizal for quite some time now, former motocross champion Sam Tamayo decided to apply for a certification from the licensing agency in time for the opening of the Alcoan Driving School in the same area on Friday, September 4, 2020.
He remembers the testing center at the LTO Lipa City branch filled to the brim with applicants. Tamayo swears the two-hour exam felt like two years. He said it's even tougher than his finals in college and post-graduate school.
The P200 exam fee may be just a drop in the bucket for those who failed and need to retake, but for Sam his reputation as an expert rider is at stake here. Fortunately, he passed the exam. Now he wants to share these 10 helpful tips on how to pass the LTO exam for wannabe instructors in his own words. Read carefully.
Continue reading below ↓
Recommended Videos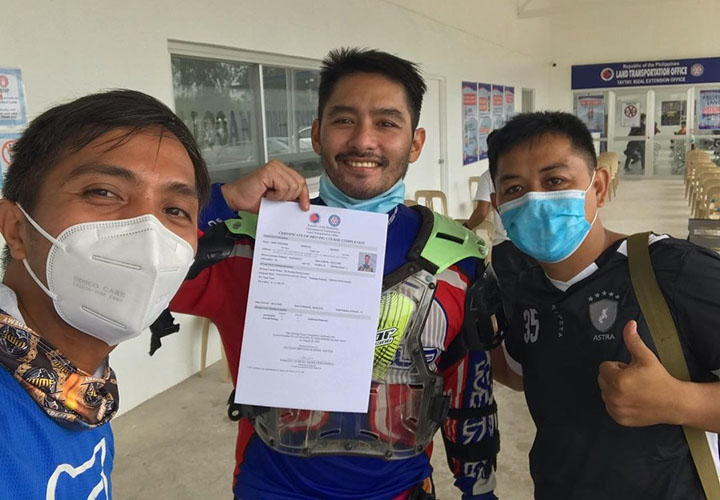 1) Have a clear vision.
It has been my vision to be able to share to riders the value of safety through improving their overall riding skills through off-road riding. With this vision, I needed to be able to connect easily with the LTO, first and foremost by complying with their instructorship requirements.
 2) Be humble.
As a former racing champ, I struggled with the idea of getting accredited by the LTO because of my so-called "accomplished racer ego." Honestly, I tried to compare myself with other LTO-accredited riding instructors and see myself as more qualified than them because of my stellar background. But in reality, to be an accredited LTO riding instructor is more than just about riding skills but the overall knowledge of riding and driving as well.
3) It's a back-to-school experience.
As a college graduate who also earned a master's degree, I initially found it hard to swallow the idea of enrolling in the Technical Education and Skills Development Authority (TESDA) just to get a valid National Certificate in Driving and Automotive Servicing. For a long time, what stuck in my mind was that tech-voc programs by the government are inferior courses. Eventually, I was proven wrong because I learned a lot of things at TESDA that helped me pass the exams.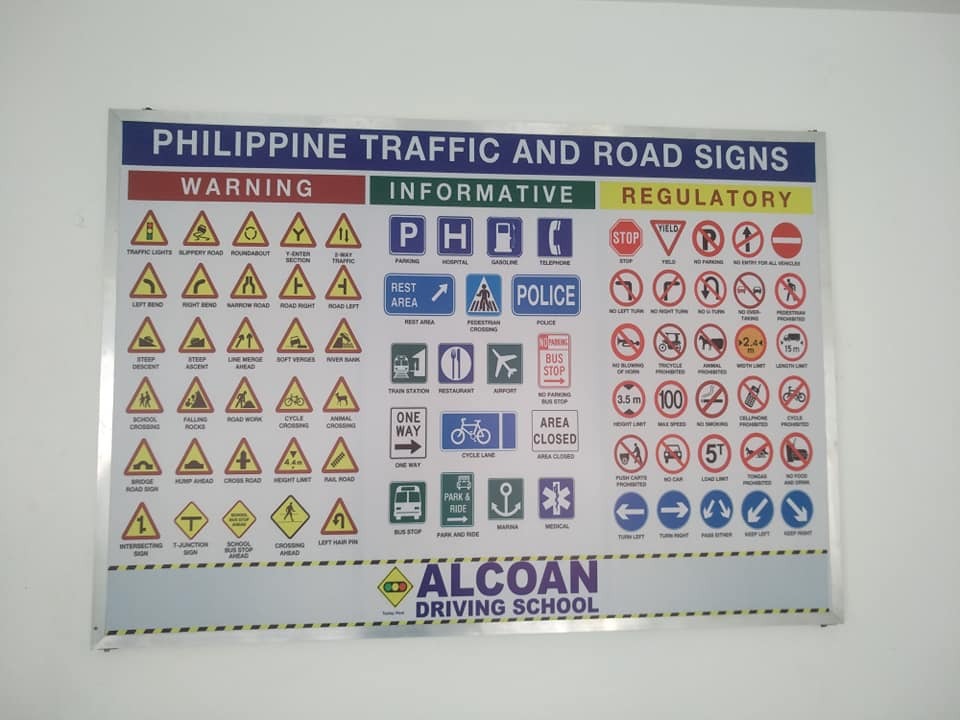 4) Do your homework.
Before I took the LTO instructor's exam at the regional office in Lipa, Batangas, I read and memorized a lot of important information with regard to the existing traffic laws. And it paid off!
5) Being a professional racer has no bearing.
To qualify you must at least be a pro license holder for five years, and you're expected to memorize your license number. The first thing the proctor told us before taking the exam is to clear our desk. If you get caught peeking at your phone even if it's an emergency call or text, your test paper is taken right there and that's the end of it.
6) Everyone is treated like an average joe.
The trophies you've won in racing events and the high grades in school do not matter here. Any average joe can pass the exam. But you still need to submit a certified true copy of your school diploma.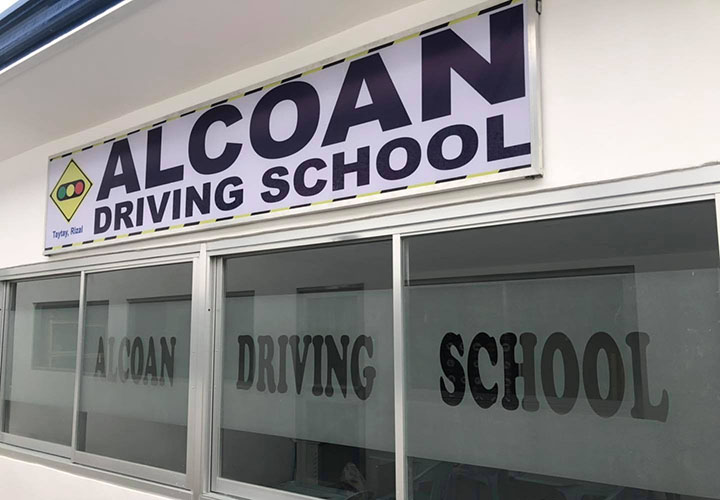 7) You must complete the requirements.
I have to admit that the requirements are quite tedious, but I was driven by my passion for motorcycles and riders. Other requirements are the original certificate of a neuropsychiatric test result, drug test result, NBI/police clearance, an endorsement from an accredited driving school, etc.
8) Never say die. 
Even if you fail the LTO exam, never give up. You may retake the test up to a certain number of times, I think four maximum. But always expect the questionnaires to be totally different from the previous exams. I met a driving instructor taking the exam for the third time and was hoping to pass it but still didn't make it.
9) Having a clean record is a big plus.
They will know if you strictly observe traffic rules in the past because you are required to pass a certificate of no apprehension from the LTO. They can't be fooled.
10) Have faith in yourself.
Let's admit it, riding and driving in the Philippines is a nightmare compared to the rest of the world. When you walk into the exam room, take a vow to initiate a big change in road discipline and safety consciousness. Now that I am an LTO-accredited instructor, I will become a catalyst by being a good guru—one that really walks the talk—to all my student riders.
Do you want to take a shot, too?