Riding is a constant learning process. Even if you've been getting about on two wheels for most of your life, there are always bad habits to correct, additional techniques to master, and new ways to sharpen your skills. That's why advanced riding training is there to help riders achieve the next level of mastery. 
We were lucky enough to experience this kind of schooling for ourselves at MotorClyde Training Center in Batangas under the watchful eyes of decorated riding coach Clyde 'Karim' Solano and his team of expert instructors. Here's what we learned.
1) Remember the fundamentals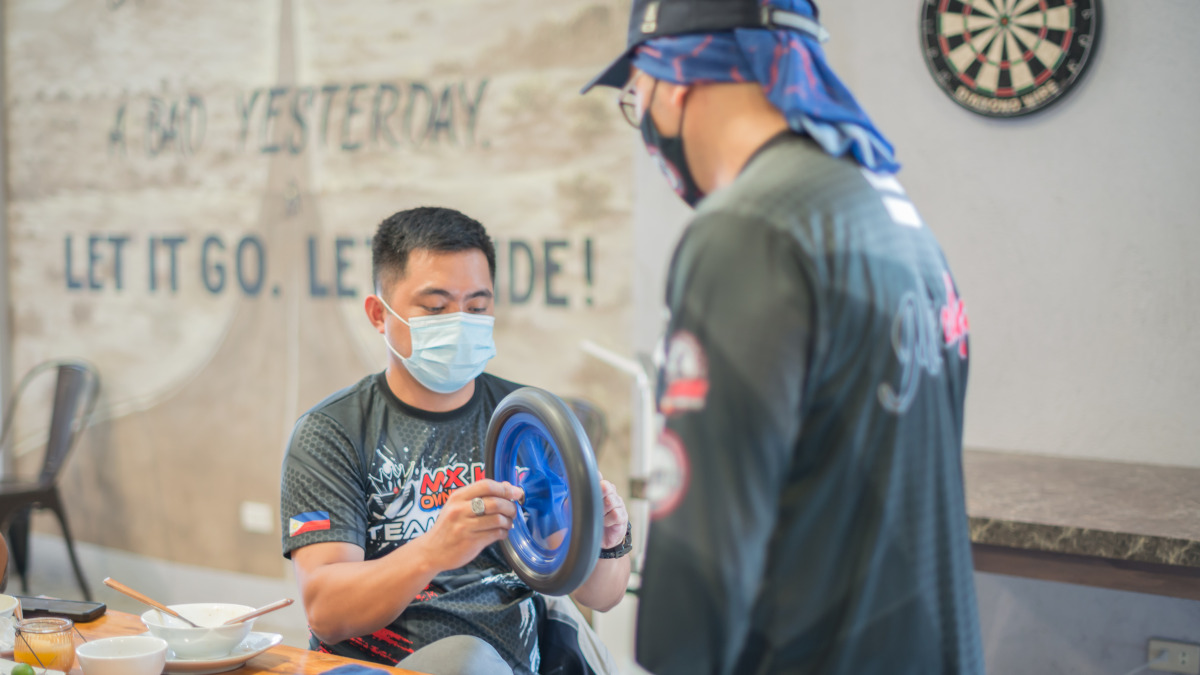 Continue reading below ↓
Recommended Videos
If you went to a proper riding school, then you probably remember the classroom sessions where the instructor gave lectures about the basic forces acting on a motorcycle, how it balances, and its basic operation. Coach Clyde uses visual aids to make sure you remember these concepts, as they form the backbone of proper riding.
2) Trust your instructors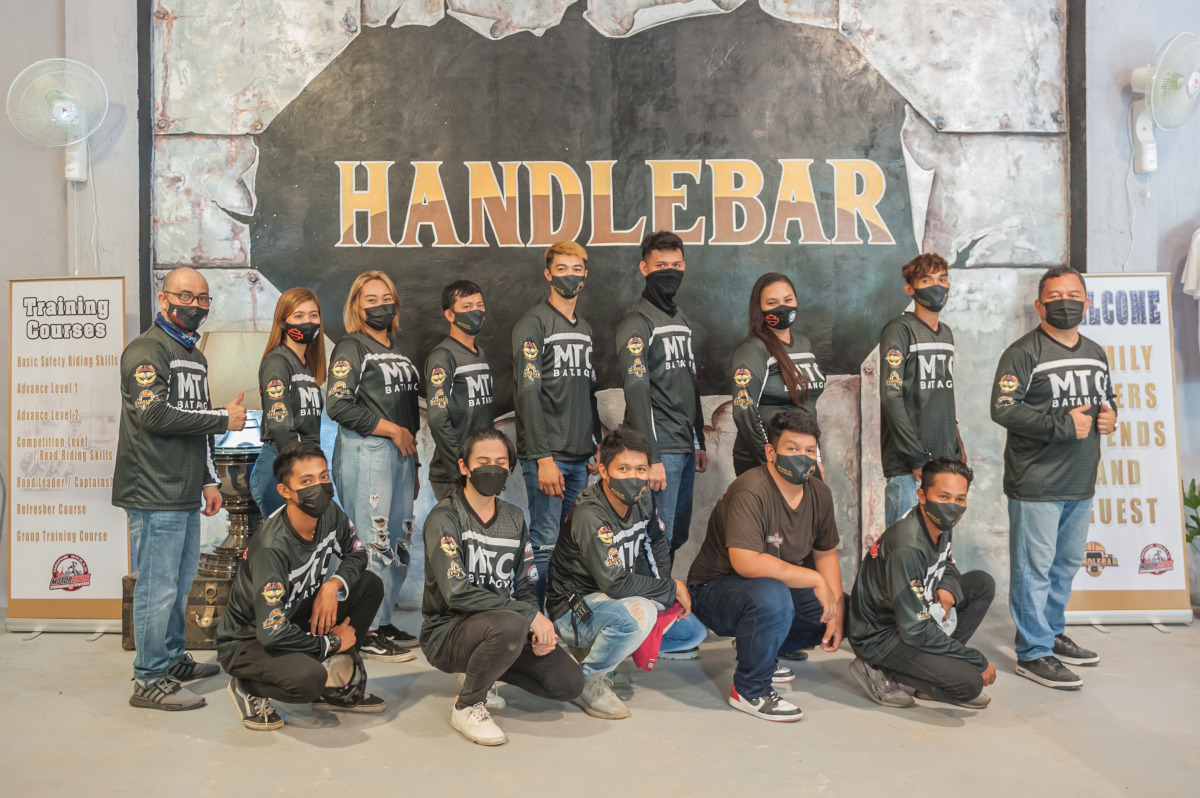 Any riding coach worth their salt will have gone through extensive training themselves, meaning whatever they teach you is the product of rigorous practice and ample experience. Even if what your instructor tells you to do feels weird or scary, trusting in them and doing it anyway is part of the learning process. MotorClyde Training Center's staff are all qualified and friendly, and will often offer tips and advice when they see you struggling.
3) Skill lies with the rider, not the bike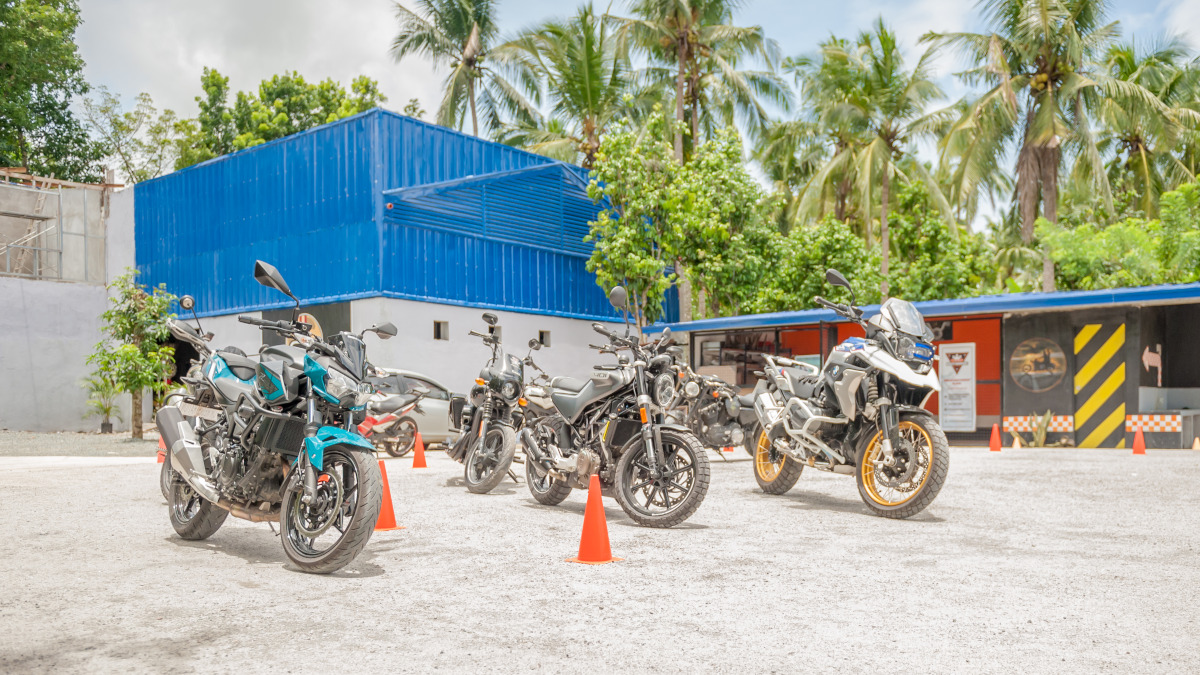 At MotorClyde Training Center, all kinds of motorcycles are welcome. In our class, we had an assortment of cruisers, naked bikes, scramblers, adventure bikes, and even an underbone. Despite the wide variety of body types, Coach Clyde's lessons and techniques were all applicable—whether it was fine clutch control, precision counter-steering, or standing while the bike is moving slowly.
4) Pre-ride prep and quality gear are essential
Before the practical session, Coach Clyde holds an indoor lecture first about riding fundamentals, picking out proper and well-fitting riding gear, and the ins and outs of group and solo riding. These lessons include how to prepare for unexpected road hazards, signals and formations during group rides, and more. Many riders neglect the fit and quality of their gear, so it's helpful that Coach Clyde also demonstrates how to properly sort out your equipment. 
5) Don't be afraid to make mistakes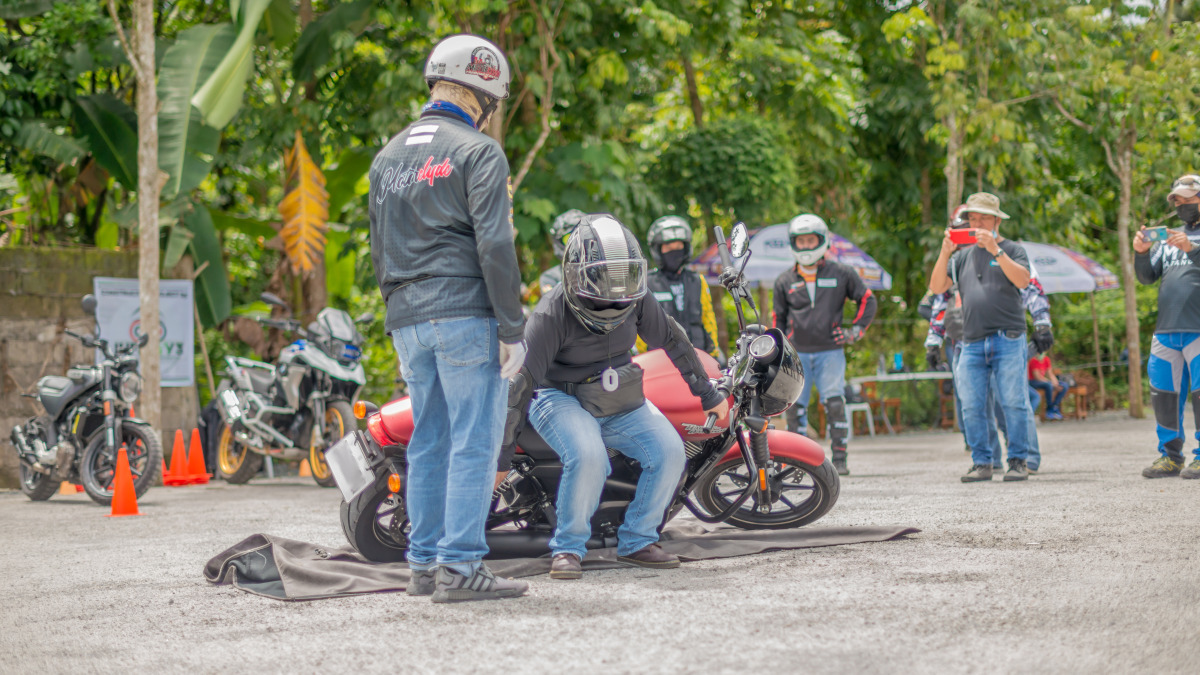 Veteran riders will know that slides and tip-overs are all part of the motorcycling experience. What matters is that you're prepared for these incidents and ready to learn from them. The very first thing that the instructors taught was how to pick up a fallen motorcycle, which can be corrected with the proper form no matter the size of the rider or the bike. This knowledge will come in handy later on as the course's difficulty ramps up.
6) Control is key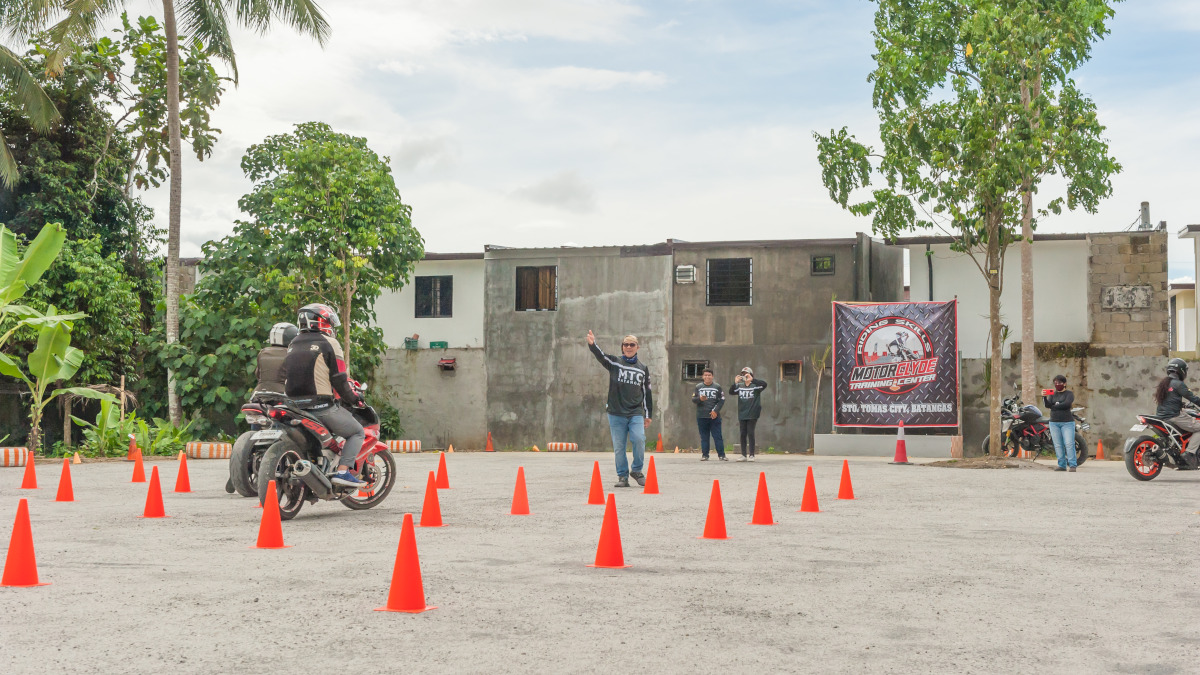 When designing the training course, Coach Clyde and his team decided to cover the ground in a loosely-packed material. That way, riders are forced to ride slowly and smoothly, as a jerky throttle hand, sudden braking, or imprecise clutch manipulation will guarantee that you will lose traction. 
Because of the road surface, the instructors can easily spot if you're not totally in control of the bike and address what you're doing wrong. This tactic is quite clever, as sharpening your bike control is key to improving your skills and mastering new ones. 
7) Be humble and ready to learn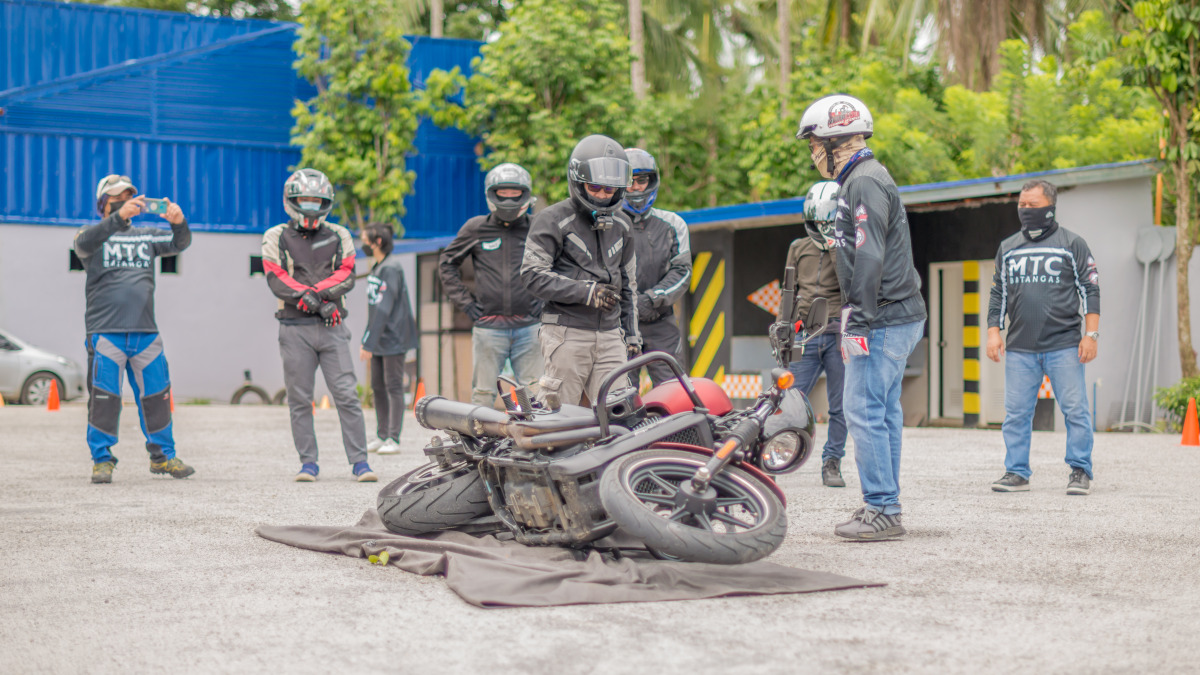 Acknowledging that you still have much to learn not only means you'll be able to absorb the lessons easier, but will also help you avoid accidents out on the road. Coach Clyde constantly reminds his students to keep a humble mindset when riding. In doing so, riders are trained to be more conscious about other road users, to avoid riding beyond their capabilities, and to keep high speeds and risky maneuvers to the track and training course.
Top Bikes Philippines is now on Quento! Click here to download the app and enjoy more articles and videos from Top Bikes Philippines and your favorite websites.