Motorcycle rentals are a rare option in this country, but they do exist. These are a popular option for travel and special tours, as they free you up and let you try different kinds of bikes.
Trail riding, meanwhile, presents a chance to not only rent a bike, but also opens your eyes to new experiences. No one knows this better than enduro enthusiasts Ariel Ansaldo and Pao Toral. These guys are the founders of the motorcycle accessories, service, and bike rental shop Enduro Factory—a place where trail, enduro, and motocross riders converge for all things dirt.
Their clientele is varied, and most come with little to no experience with trail bikes. As a result, renting motorbikes (trail and enduro, to be specific) is something they're familiar with. We chatted with Toral about the local enduro scene and picked up some tips on renting enduro bikes that we feel apply to renting motorcycles and scooters in general.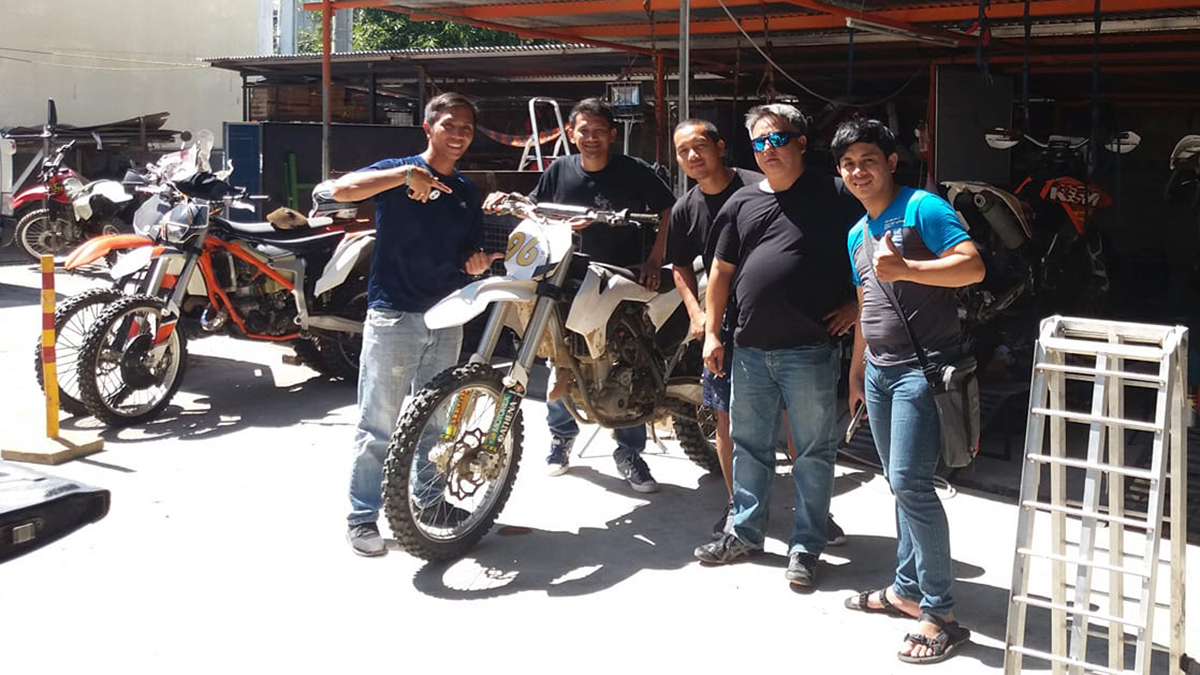 Continue reading below ↓
Recommended Videos
1) Set your budget.
Rental rates vary depending on the type of bike. Generally, small-displacement scooters and motorcycles have relatively low rates, starting from P600 a day. Higher displacement and performance models, naturally, are more expensive.
Rates for rentals with Enduro Factory, as an example, range from P3,500 for 150cc bikes to P7,000 for 250cc and 450cc enduro bikes. Don't forget to ask about the terms of payment. Some rentals will ask you for a partial deposit upon booking, while others want full payment upfront.
You should also be aware of any rules or guidelines for settling damages while the motorcycle is in your possession.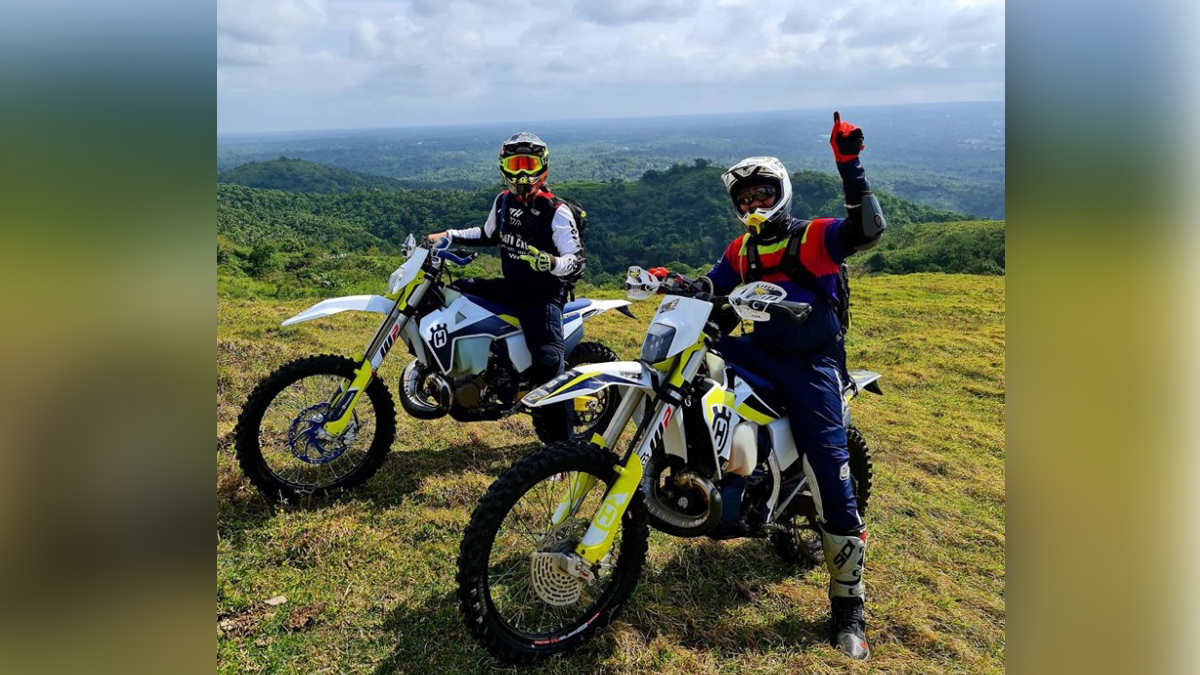 2) Be ready to adapt.
Toral advises riders coming from the street to enduro that they shouldn't expect their skills on the street to carry over to the dirt. "Enduro bikes are designed for standing up," he says. As a result, they requires different body positioning for effective throttle control and braking.
Applied broadly, the advice points to the fact that a rented motorcycle isn't your bike. Expect the brakes to grab differently, the clutch to feel unfamiliar, and the seat to feel weird.
Give your muscle memory time to adapt to these changes. Take about two minutes to try all the switches and memorize the feel of how the bike responds. It's good practice for awareness, too.
3) Ask when you're not familiar.
While basic controls are the same across motorcycles, there might be one or two unfamiliar features depending on your exposure. If you only ride manual motorcycles, you might not know that some scooters can only start after you put up the side stand and pull a brake lever.
There's nothing embarrassing about asking. In fact, it's a useful habit to build every time you're trying a new bike. Let someone who knows walk you through all the controls. Ask how to navigate the dash, what gas the bike takes, or about other little things you notice.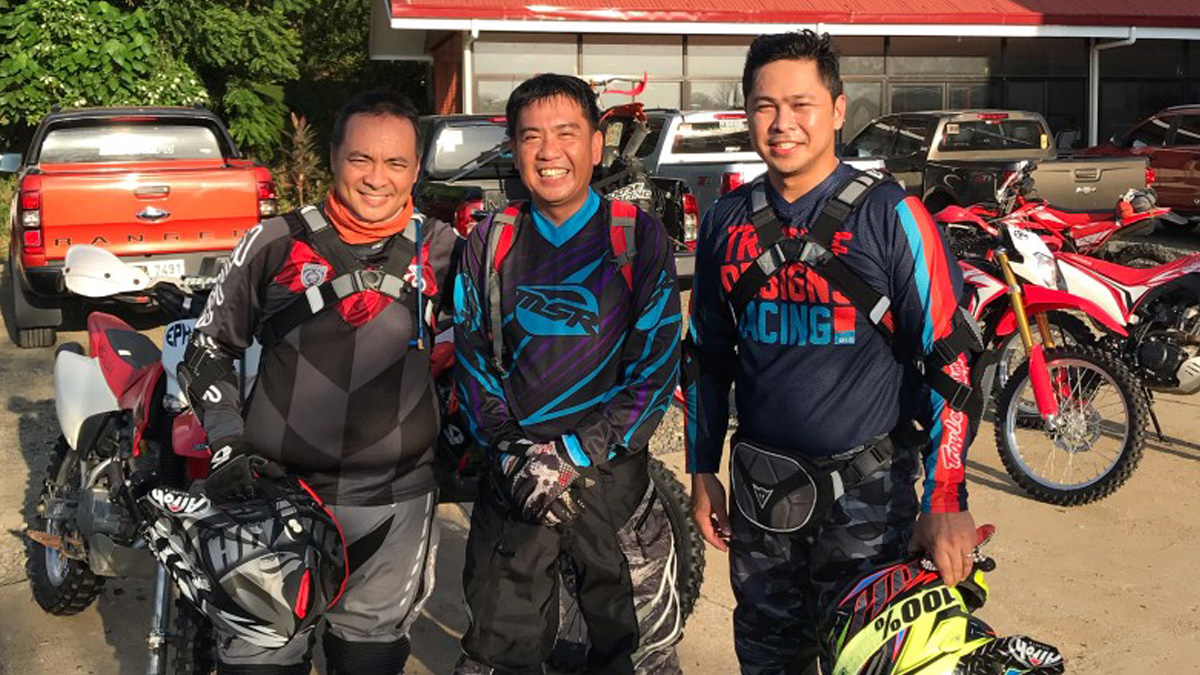 4) Choose the right bike.
Place more importance on your purpose when deciding what kind of motorcycle to rent. If you're traveling and want to get around quickly and easily, it makes more sense to rent a scooter instead of a big bike.
Spending most of your time on the highway? Pick a naked or sportbike. Roughing it on the trails? A light trail or enduro bike will get you through.
5) Ergonomics is everything.
Hop on the bike you chose. There's no other way to know if it's the right fit. Make sure you can reach the levers and foot controls with no problem and that they work properly.
Trail riders also have to consider seat height. Dirt bikes are notorious for being tall, with 35- and 37-inch seats as the norm for full-sized ones. Aside from control placement, test the suspension.
While there's only so much you can do, some are adjustable and you can request softer or stiffer settings for the ride quality and performance you want.
6) Don't forget about safety.
Rented bikes are regularly serviced, but it never hurts to do a bike check. Safety is especially important when riding a rental. As you check the bike's condition, make sure you're protected, too.
Bring your own helmet and gloves, or rent from the shop. Give yourself a mental and physical check, especially if you have some hard riding ahead of you. Health and fitness are a high priority when you're far from home.
Lastly, follow current safety protocols like wearing a mask and keeping physically distanced.
7)  Ask about tours.
Since many motorcycle rental businesses cater to tourists and trail riders, we're circling back to travel on this one. Some rentals will have an informal setup, where they'll arrange a guide only when asked.
Others offer full service from bike rentals and training to planned group rides. It really depends on the shop, so make sure to confirm. The big benefit is that they, as locals, know the area well and can point you to places you might not have discovered on your own.
Top Bikes Philippines is now on Quento! Click here to download the app and enjoy more articles and videos from Top Bikes Philippines and your favorite websites.