So you've watched all the track day videos that you could find on YouTube. You've read all of the how-to articles and looked up pictures of your local racetrack. Maybe you've even bought your first set of racing leathers. If you've gone to this extent to prepare for your first track session, we applaud you. At this point, you would think that you're almost ready for your first track day. Chances are, there will still be a few things you'll miss or forget.

To help you enjoy your first time on track to the fullest, we've put together a short list of the common mistakes that newbie riders make. We're guilty of some of these things, so feel free to learn from our mistakes.
1) Not bringing enough hydration
Continue reading below ↓
Recommended Videos
Track riding, in particular, is physically demanding, so you can never have enough water. Conditions also tend to get swelteringly hot, so expect to sweat buckets into your leathers.
As with any sport, replacing the fluids that you lost from exerting yourself is essential, unless passing out from dehydration and heat exhaustion sounds like a good time to you. Always bring more water and other hydrating drinks than you think you'll need. Trust us, it's better to have to take frequent restroom breaks than to lose consciousness due to thirst.
2) Zoning out during the lecture or pre-ride briefing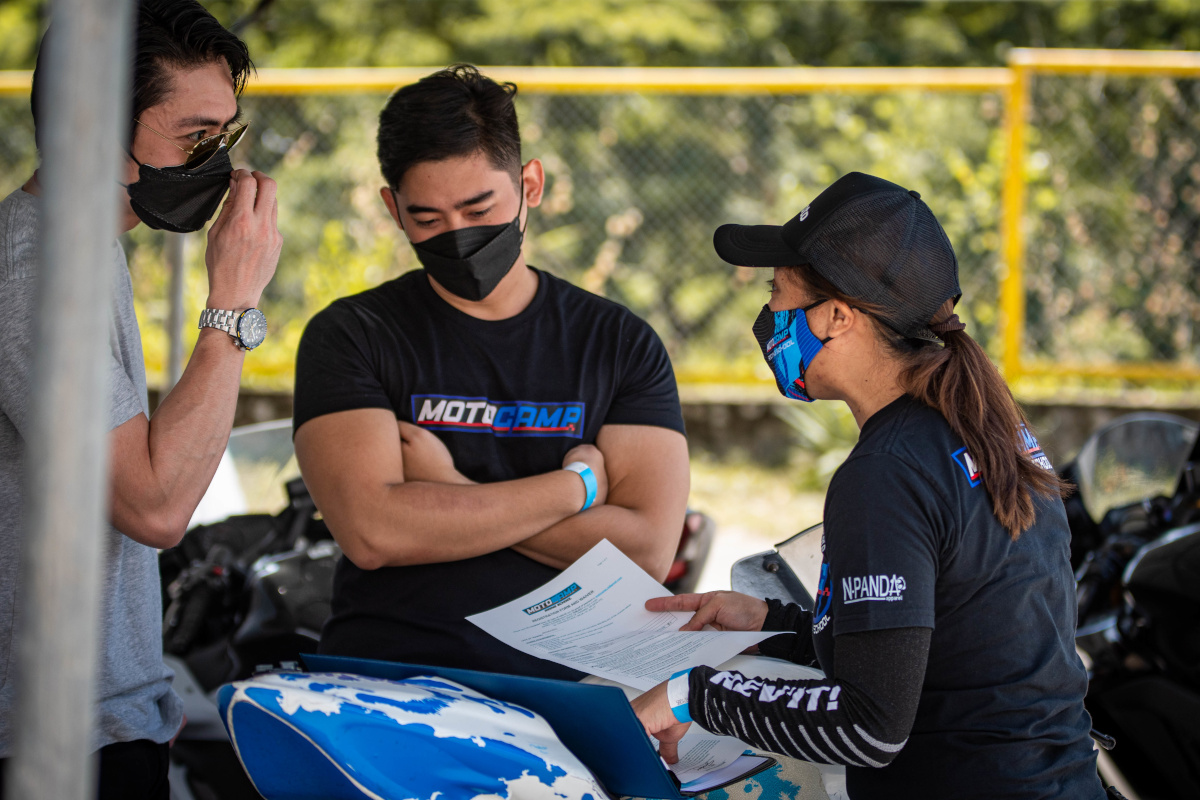 Most track days start early, so you might still be sleepy while prepping for your first session. Drink coffee and fight the urge to nod off when your riding coach or instructor is giving you the pre-ride briefing and track orientation.
Each track is different, and each day brings new variables like weather, fallen leaves, and other debris. Riding on a racetrack for the first time requires extra attention to all the necessary information, so make sure you that take in all the tips and pointers. Whether it's proper track etiquette or marshall flag definitions, anything that your coach provides will be useful.
3) Having the wrong foot position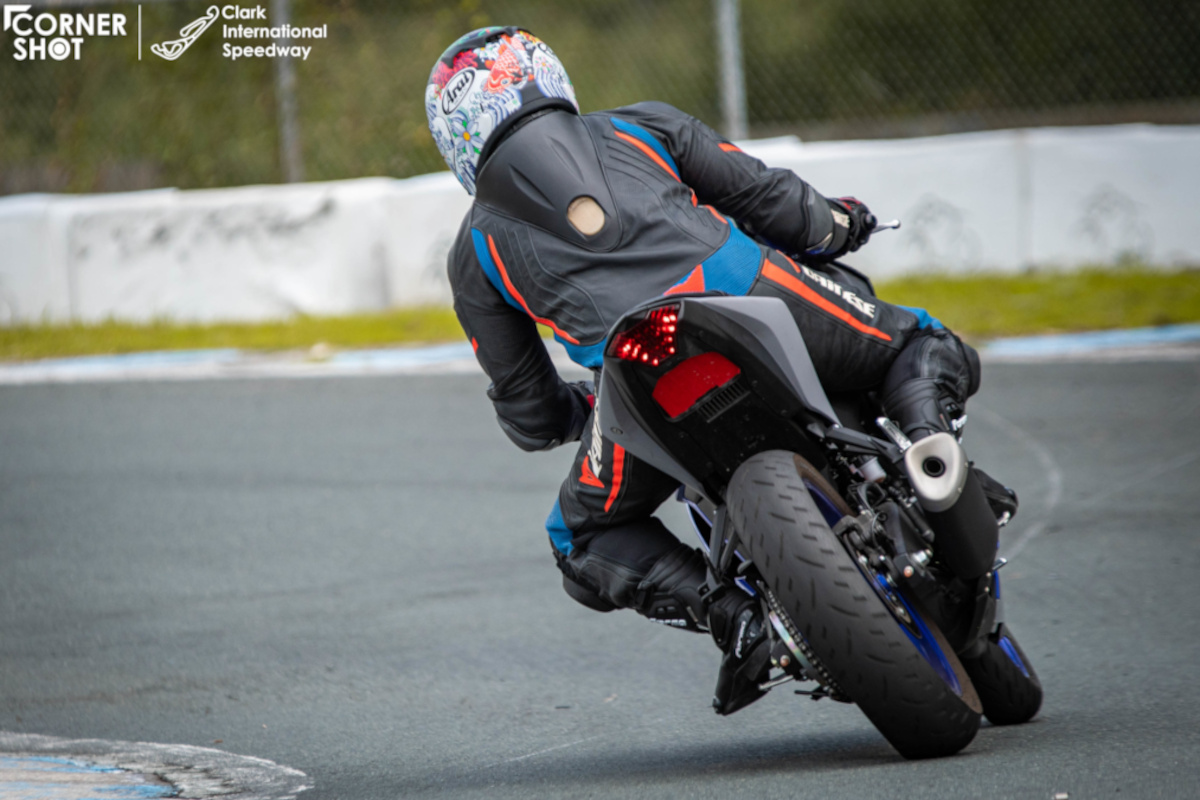 An extension of body position is foot position. Place the balls of your feet on the foot pegs for better control and specifically to avoid accidentally pressing on the rear brake or clutch in the middle of the corner. If you're wearing riding boots, you can hook your heel onto the peg for more stability and less effort.
A common mistake is pointing your toes outwards, which is dangerous when leaning the bike over. Your toes will make contact with the ground first instead of your knee, not only messing up your cornering but also posing a risk to your feet. For 'sakang' riders out there, make the extra effort of pointing your toes straight while on the bike. Positioning your feet properly can spell the difference between a smooth turn and boot toe sliders being torn off.
4) Using incomplete or ill-fitting gear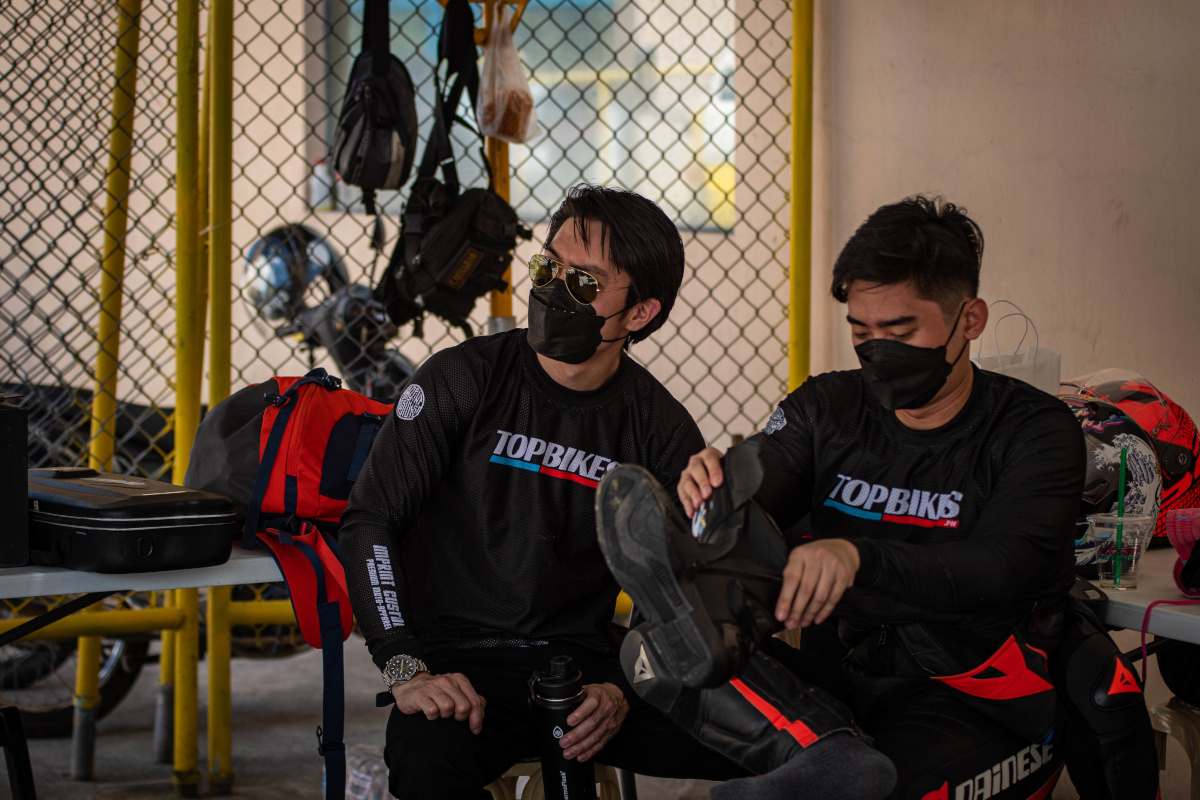 If it's your first time, it's fine not to show up in expensive race leathers. Street riding gear is fine, as long as you've got a proper full-face helmet, an armored riding jacket, riding pants with armor or strap-on knee and shin guards, and riding shoes/boots. In the event of a slide, you'll thank yourself for investing in full gear. Gear that doesn't fit is risky, too, so make sure to try on your entire riding ensemble prior track day. Stretch in it and move around to see if any point of your body hurts or is uncomfortable. Even the mildest chafing can affect your riding and lead to either compromised performance or an accident. 
5) Focusing too much on getting your knee down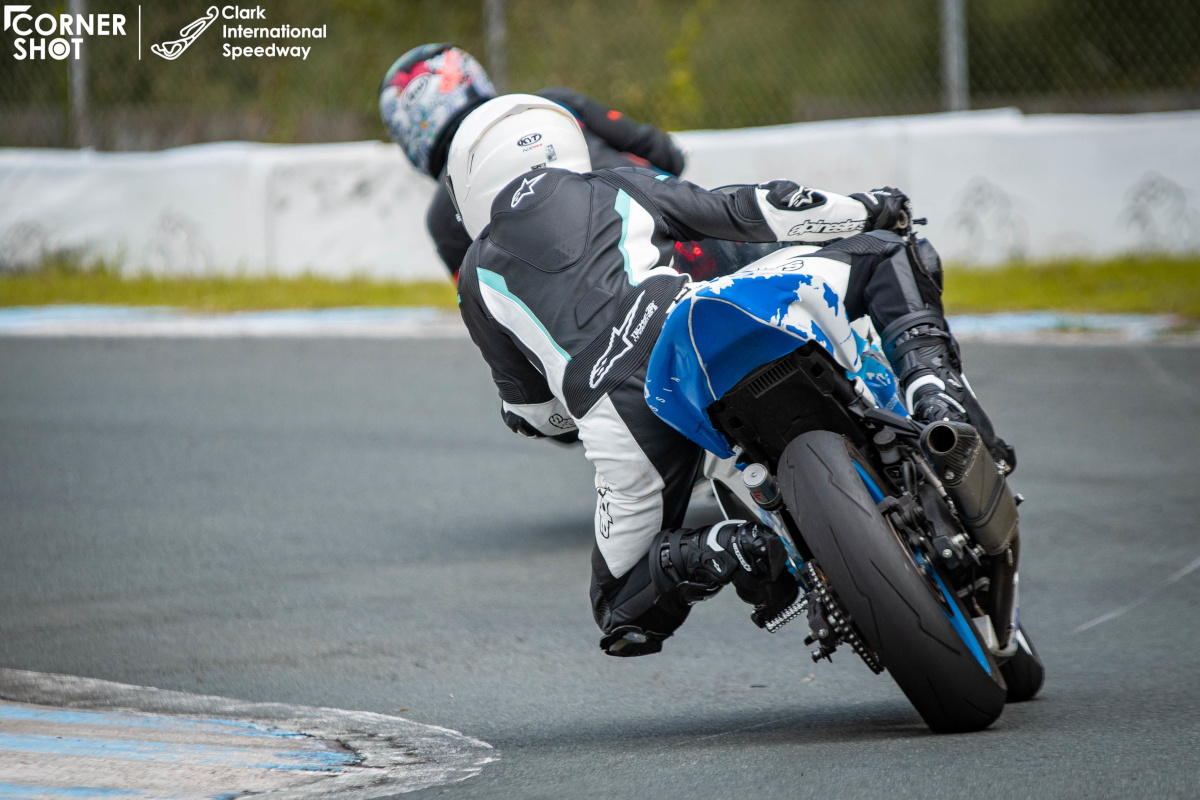 Valentino Rossi does it, Marc Marquez does it, McKinley Kyle Paz does it, and so do the rest of your favorite racers. So of course, you'll want to drag your knee too, right? A common misconception that riders have is that getting your knee down will make you faster around a corner. While it definitely looks and feels cool, the act of dragging your knee is a mere side effect of proper body position and cornering. The whole point is to gauge how much lean angle you have left while cornering, not look like a track junkie on-camera. Work on your body position and other fundamentals first, and cool track photos will follow.
Top Bikes Philippines is now on Quento! Click here to download the app and enjoy more articles and videos from Top Bikes Philippines and your favorite websites.