From being a student just a year ago, Che Estepa has leveled up to training riders on the fundamentals of safety riding. The prevailing pandemic problem has forced local airline companies to drastically cut their number of flights, so the pilot has more time to assist coach Joey 'Storm' Rivero of Zero2Podium riding school at Clark International Speedway.
Zero2Podium is now packed with students, so Estepa tells applicants to prepare themselves mentally and physically before signing up for the training program. She advises her students to commit these 10 health protocols to heart to make sure that everyone on the track is safe and healthy.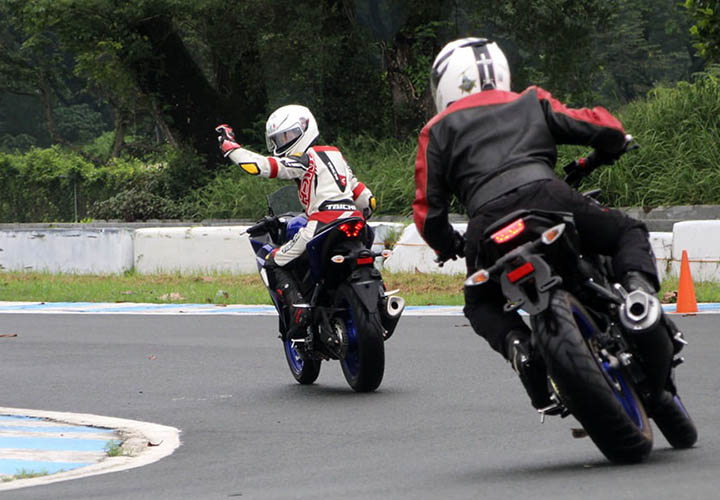 Continue reading below ↓
Recommended Videos
1) Get enough sleep.
Attending a track session requires a combination of cognitive and motor skills, so you will surely be exhausted by the end. Sleep deprivation can weaken your body's immune system, making you more vulnerable to illnesses.
2) Always wear a mask.
Protect yourself by wearing a mask, and if it's the reusable type, make sure to always keep it clean.
3) Remember to sanitize.
Have your own hygiene kit handy with alcohol or sanitizer, soap, wet wipes, and disinfectant sprays for your helmet, gloves, suit and riding boots. Use them during your breaks.
4) Disinfect your riding gear.
Clean your helmet and the rest of your equipment every time you enter the paddock during breaks. Riding fast around the track will cause a lot of debris and insects to stick to your gear and motorcycle. You can never be sure where the debris may have come from. Don't forget to wipe off your bike's high-contact areas, giving extra attention to the handlebars.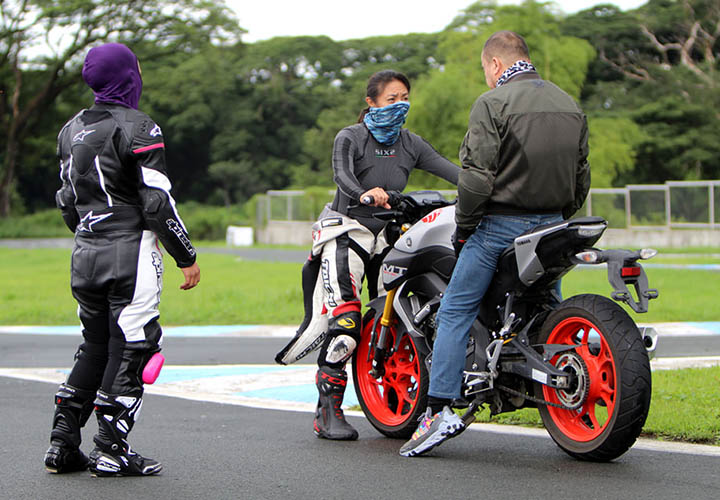 5) Bring a large container.
Make sure you have a large box for your riding stuff. It is better to err on the side of caution and keep your belongings away from public surfaces. Every time you go inside the paddock, put your helmet, gloves, and other stuff inside your personal container. Doing this will also keep the paddock organized.
6) Avoid touching your face.
It is almost impossible not to touch your face when on the track, like when you have to put on sunscreen or wipe off sweat from your face. Make sure to keep your hands clean and bring a small towel.
7) Proper handwashing is important.
Wash your hands for at least 20 seconds and do it frequently. Even if you wear gloves on the track, it is still important to keep your hands clean because as soon as you remove them, you might touch a lot of other surfaces.
8) Practice social distancing.
Tracks now limit the number of riders per paddock, but still keep in mind to follow proper social distancing. You can't wear your mask immediately as soon as you remove your helmet since you need to catch your breath first, so just make sure you are at least a meter away from the other riders in the paddock.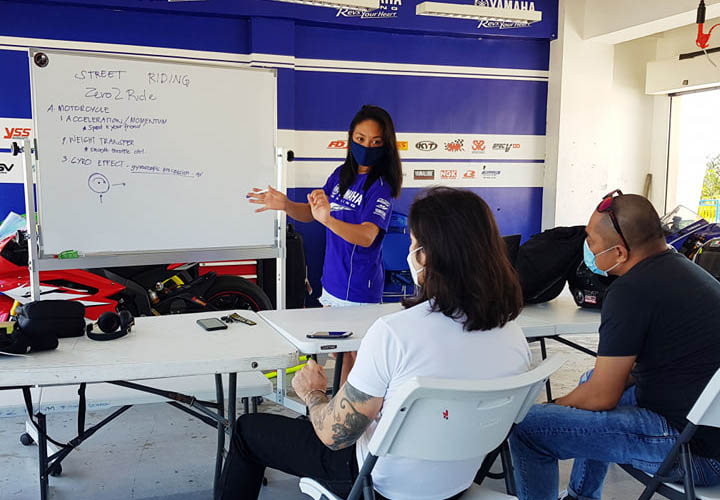 9) Keep your riding gear in an isolated area.
Consider leaving your gear in the garage as soon as you get home. This precaution is important, especially if you live with someone who has a higher risk of infection because of pre-existing health issues.
10) Take a shower.
Not only will it help reduce contamination from your exposure outside, but it will also help you feel fresh from all the heat and sweat from riding around the track.
If you've memorized all of these, Estepa will be more than happy to welcome you for your much-awaited track session. Enjoy!