Now that going out to shopping establishments isn't as safe as it used to be, more and more people are turning to stores based on Facebook, Shopee, Lazada, and other online platforms. And in the age of online shopping, it was only a matter of time before buying motorcycle gear on the Internet became normal and accessible.
Now, you might be wondering, 'Isn't going to the store and trying on gear part of the fun?' Well, it is. But with recent events, it probably isn't the best idea to try on helmets and jackets that other people have also put on. Plus, by shopping online, you can get your hands on gear that's otherwise very hard to find here in the Philippines.
To help you make informed decisions, we've compiled some tips that'll make sure you have a good experience buying gear online.
1) Check out reviews before you buy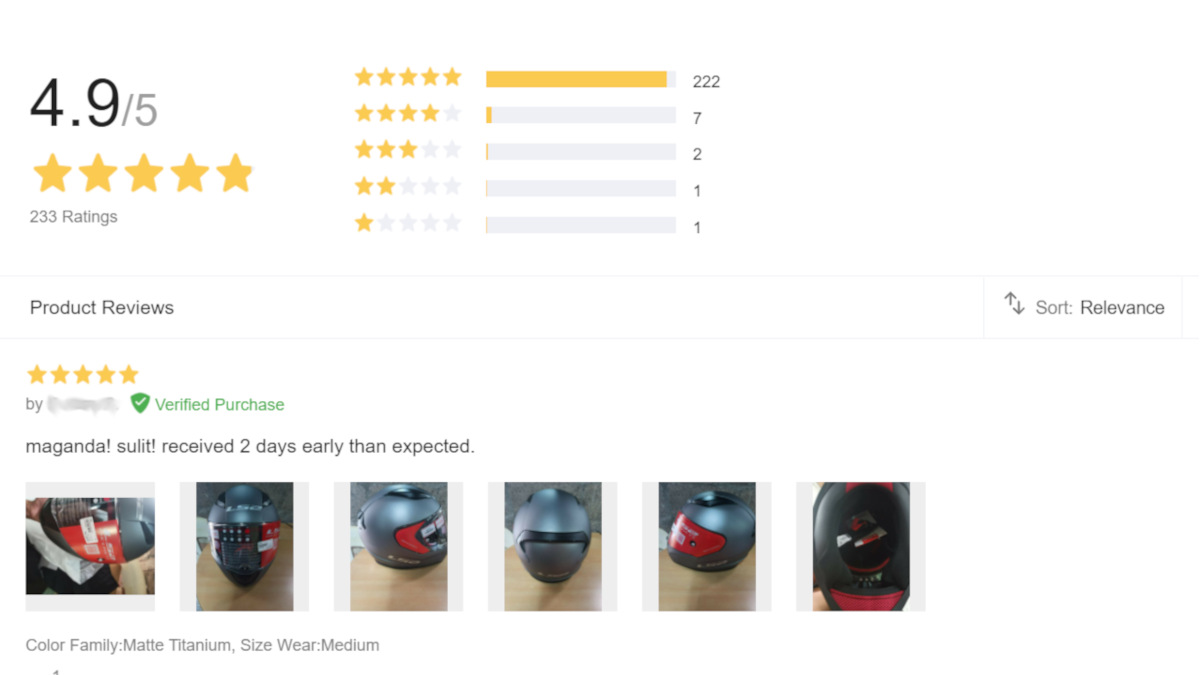 Continue reading below ↓
Recommended Videos
As with buying pretty much anything, it pays to read reviews before pulling the trigger. Sure, a pair of gloves might look good and be on sale, but if it turns out that they don't fit well or fall apart after a month of use, you definitely won't be getting a good deal. Check out written and video reviews to see the pros and cons of the gear you're looking at.
If you can't find any reviews from reputable publications, customer reviews from the online store you're buying from will work as well, especially if they come with pictures that show what the product looks like in real life. Make sure you read the negative reviews as well as the ones that sing the item's praises.

2) Stick to reputable stores and sites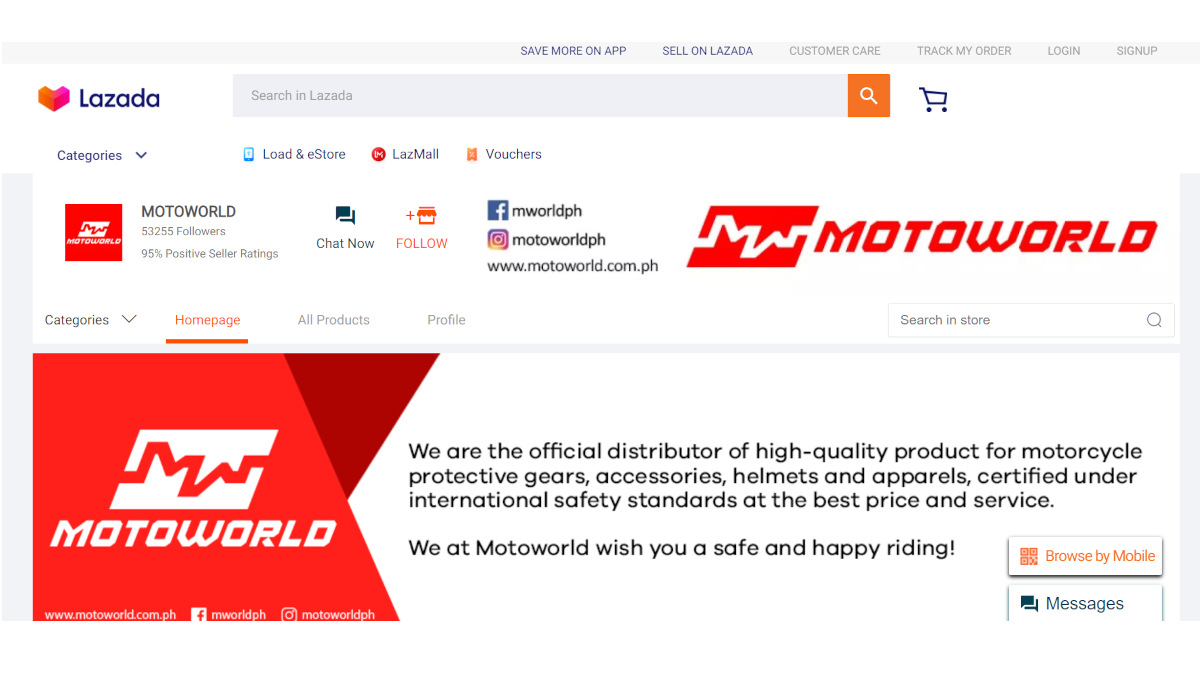 Nobody likes being scammed, so it's a great idea to stick to stores with a good track record. After all, good gear costs money, and you wouldn't want to spend half a month's salary only to be sent a counterfeit item. A good thing to do is to ask friends where they've bought gear before and how the experience went. If you have no friends to ask, your best bet will be to shop through known and trusted online stores like Motoworld, Revzilla, Webike, and officially licensed retailers on e-commerce websites.
3) Know your size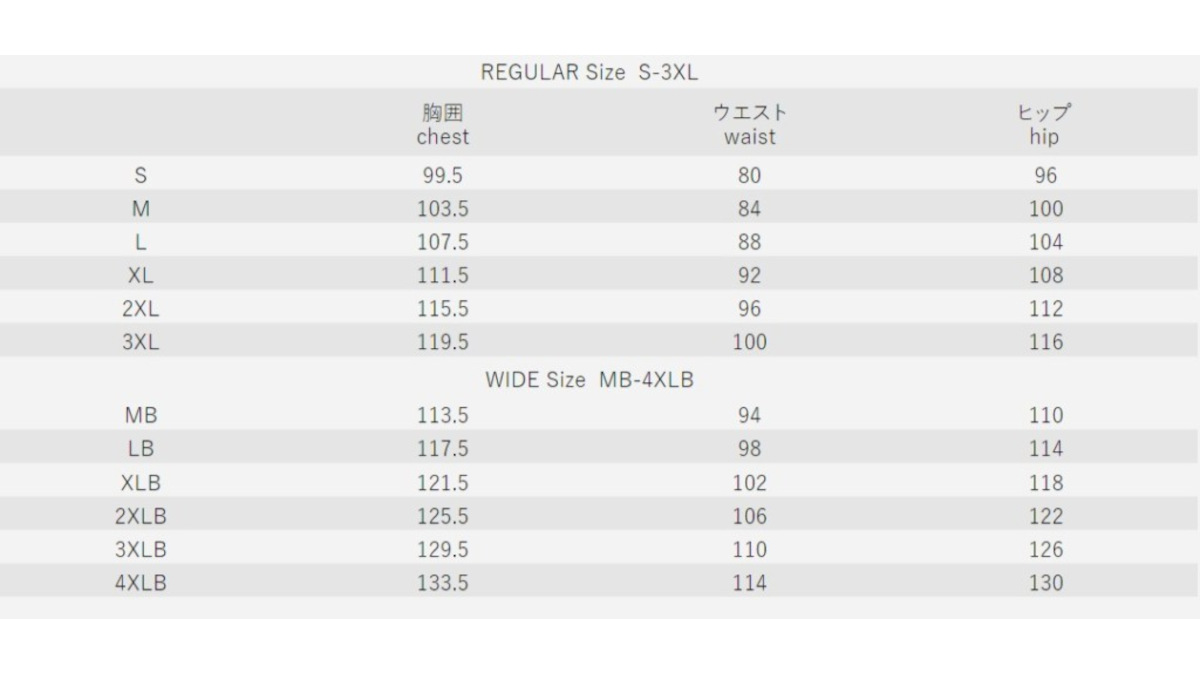 The main advantage of shopping at a brick-and-mortar store is being able to try gear on to see how well it fits. Still, the next best thing you can do is to grab a tape measure and check manufacturers' sizing charts to see which of their sizes work for you. Keep in mind that different brands size gear differently, so double-check your measurements first. 
4) Patience is a virtue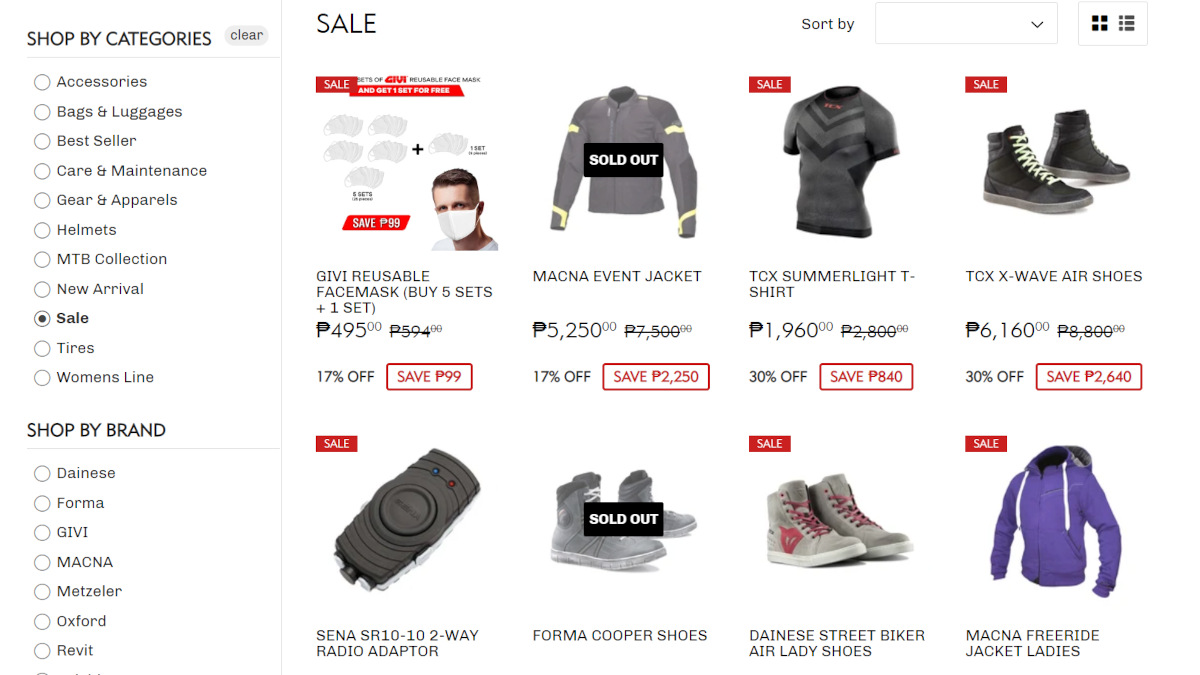 Whether it's counting down for your order to ship out or for certain items to go on sale, playing the waiting game is essential when buying gear online. Expect to wait at least five to seven business days for your order to arrive, especially if you purchase from an international store. Even if an online seller tells you that shipping can take as quick as three days, manage your expectations so you don't end up constantly checking the shipping tracker or aimlessly looking out your window.
5) Sometimes, used is okay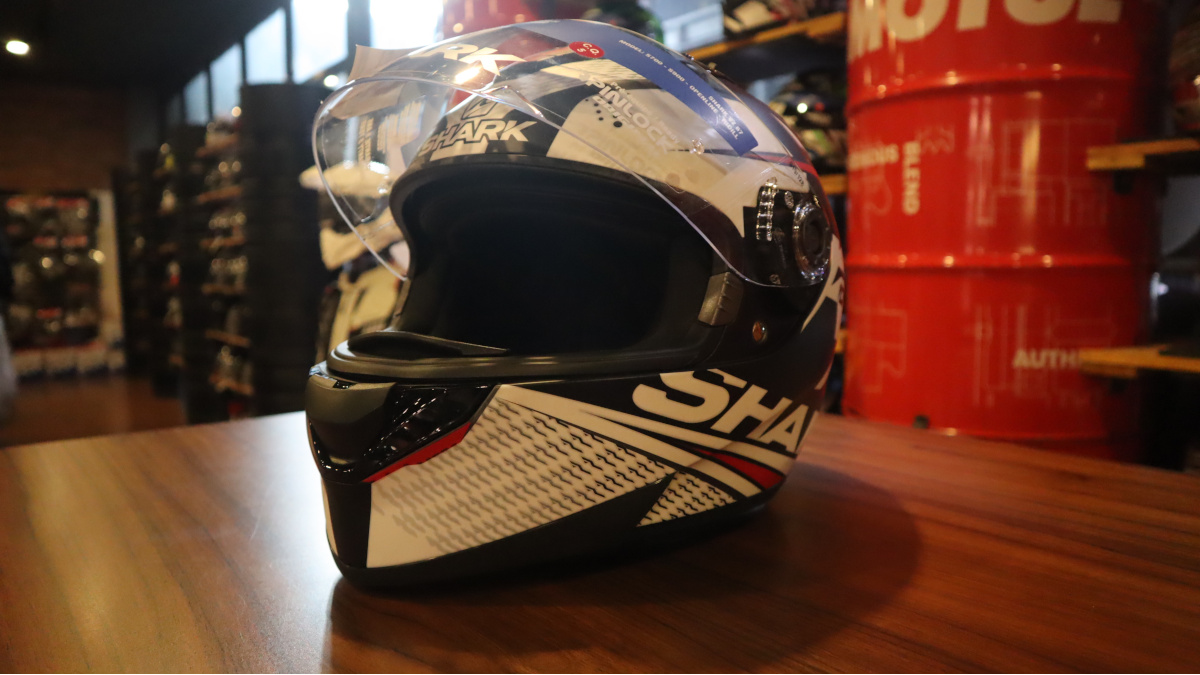 There are great deals to be found if you're willing to buy used, especially in situations where the seller got the wrong size or is otherwise selling an item that's never been used on a ride. For gear that has actually seen use, you should keep an eye out for well-handled examples. Leather gear like gloves, race boots, and race leathers require some care, and will start smelling funky if not regularly cleaned. They can sometimes even fall apart if they're stored improperly and not used for a couple years. Before taking a chance on a used piece of gear, be sure to inspect the pictures thoroughly and ask the seller any questions you might have, lest you receive a six-year-old helmet that's been crashed in twice.
With these tips in mind, buying motorcycle gear online shouldn't be so daunting. Just remember that when in doubt, it never hurts to ask a more experienced friend if an item is a good deal.