On July 26, the National Task Force (NTF) against COVID-19 will start apprehending riders and their passengers whose motorcycles do not come equipped with backriding shields. No ifs, no buts.
Of the two prototype shields approved by the NTF, the version submitted by the ride-hailing motorcycle company Angkas seems to be the less bitter pill to swallow—it's deemed more convenient to use and, apparently, safer than the other approved design. Recently, the Motorcycle Development Program Participants Association (MDPPA) issued a statement saying the protective shield designed by Bohol governor Arthur Yap poses a serious risk to both rider and passenger because of the solid steel frame mounted on the motorbike's chassis or footpegs. This frame holds the transparent acrylic divider and separate steel grab handles for the passenger.
The MDPPA—composed of Kawasaki, Suzuki, Yamaha, and Honda—did not comment on the Angkas protective barrier, although the group insists that wearing helmets and face masks—along with regular hand-washing and sanitizing—is good enough to protect motorcycle riders and passengers from virus infection.
Angkas chief transport advocate George Royeca disclosed that some private companies had consulted him on the specifications of the company's protective shield for mass production. He believes this particular design will be available commercially before the July 26 deadline.
Continue reading below ↓
Recommended Videos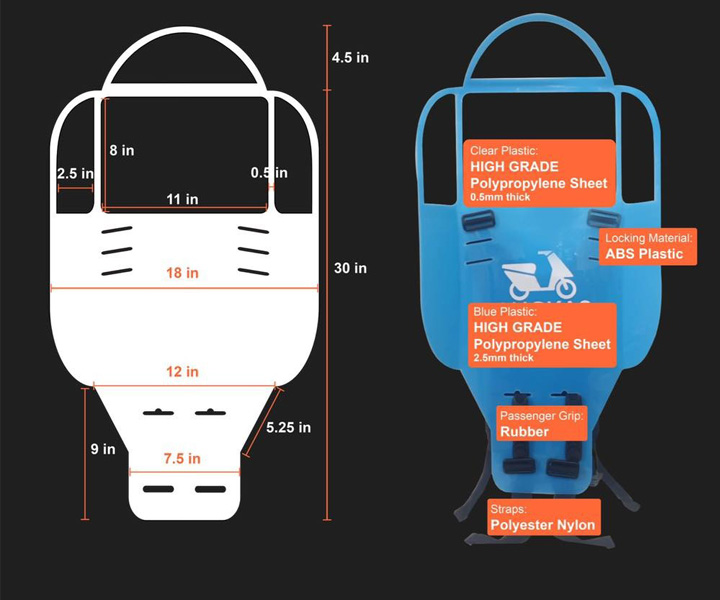 "There's no reason to try other designs. Ours has been approved by the government," said Royeca.
He reiterated his earlier position that Angkas is not selling protective shields, although the company will manufacture units for its motorcycle-taxi riders. He also warned online sellers against using the name of the company to promote the product.
In a virtual media conference, two medical professionals—Dr. Paul Michael Hernandez and Dr. Vicente Belizario of the University of the Philippines College of Public Health—stressed that backriding shields alone cannot guarantee the coronavirus from spreading between rider and passenger, but they can definitely provide an extra layer of protection.
The Angkas backriding shield is constructed from high-grade polypropylene sheet with 0.5mm of thickness, and featuring separate rubber handgrips for the passenger and polyester straps for the rider. The raw materials for this backpack-style design will likely cost between P300 and P500. With labor costs and other miscellaneous expenses factored in, it might sell for P800 to P1,000 when it hits the market, according to Royeca.