With only two days left before the government starts cracking down against pillion riders without approved backriding shields, some enterprising individuals have made available this fixture designed by the ride-hailing motorcycle taxi company Angkas.
The Angkas shield is one of the two prototypes approved by the Inter-Agency Task Force (IATF) for the Management of Emerging Infectious Diseases for use by backriding couples to prevent the spread of COVID-19. The other design pitched by Bohol governor Arthur Yap—which uses galvanized iron pipes as a frame for a plastic divider—apparently disappeared into oblivion after it was heavily criticized for safety concerns.
Continue reading below ↓
Recommended Videos
It turns out that the price range of the shield shared to us by George Royeca, Angkas' chief transport advocate, of P800 to P1,000 is almost accurate. That's already inclusive of raw materials and labor costs.
However, there are some peddling the Angkas shield, which is made of a lightweight, high-grade polypropylene sheet, for P1,200. Royeca says that Angkas has nothing to do with the marketing and sales of these shields now flooding the market. As shown in the photos here, the Angkas-designed shields sport the official company colors, but not the logo.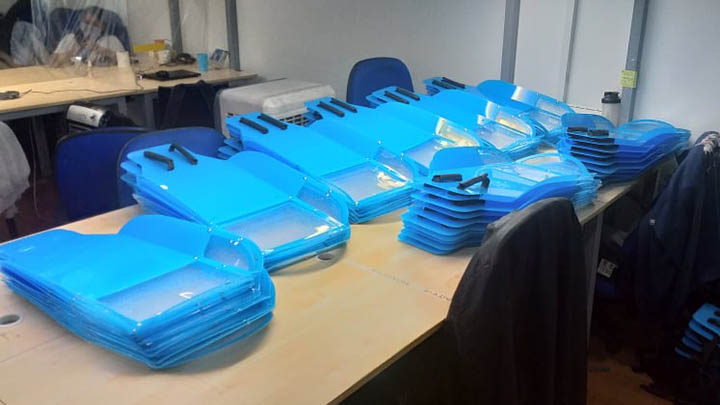 However, Angkas will produce its own set of shields for use by its partner-riders once the government allows motorcycle taxis to resume operations. Top Bikes personally tested an Angkas shield to experience its comfort and safety features, along with its effect on a bike's  handling and stability. You can read our review here. 
As of this writing, we haven't heard any rumors of the government planning to once again extend the deadline for the installation of backriding shields, nor are there any signs of this controversial policy being withdrawn. This new law has faced strong opposition from various sectors due to safety concerns and its financial burden on riders.