Back in 2017, BMW presented the Concept Link, its idea of two-wheeled, zero-emission urban mobility at that year's Concorso d'Eleganza Villa d'Este. During the recent NEXTGen 2020 event, the German manufacturer unveiled the closest thing to its vision of an electric scooter, the BMW Motorrad Definition CE 04.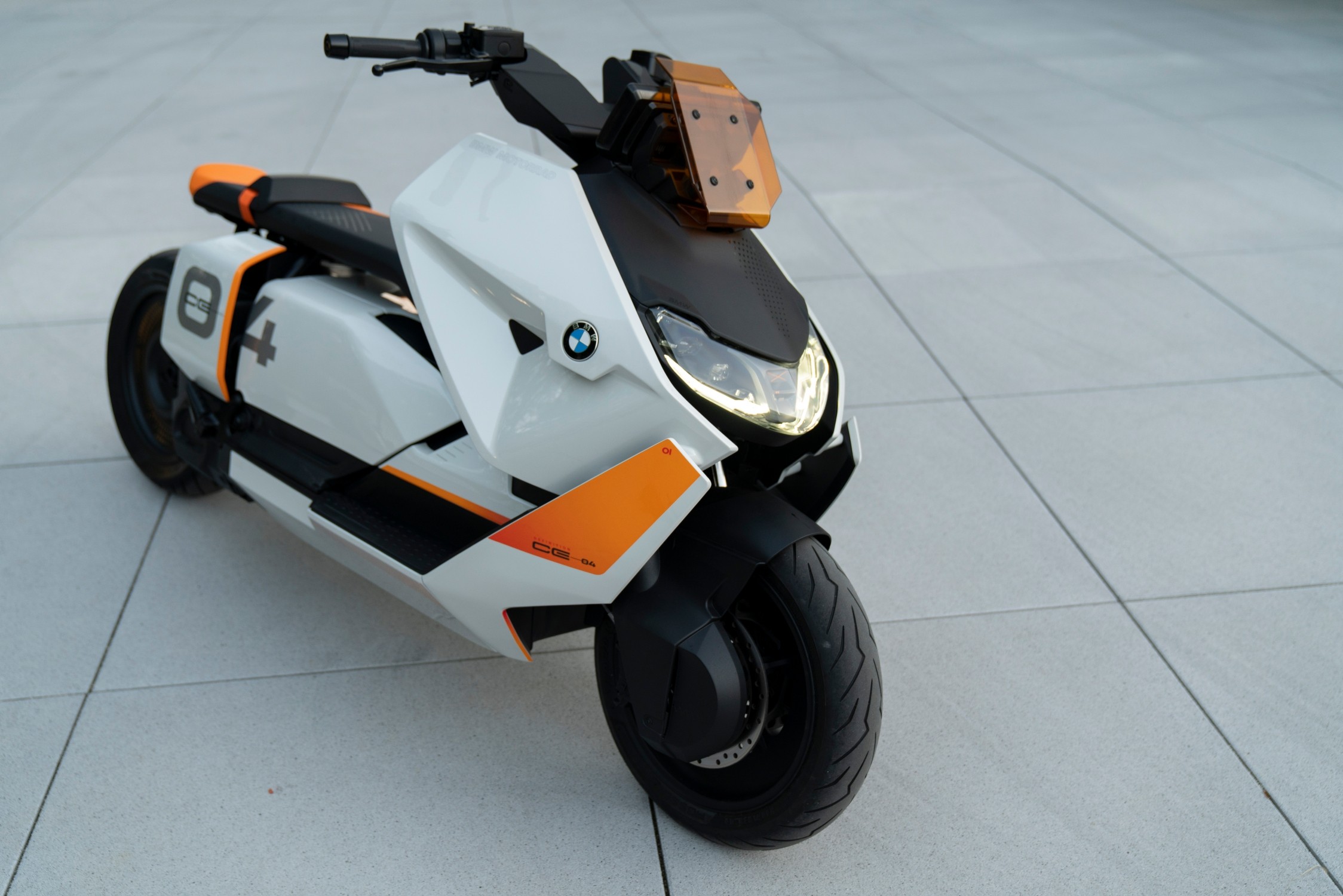 The electricity-powered model doesn't look like the typical electric scooter, and rightfully so. Its boxy aesthetic and black-and-white scheme encapsulates BMW's modern and minimalist approach. The Definition CE O4's open design allows the rider to show off the bike's inner workings. Also, the battery's flat shape and its low position in the underbody, BMW explains, translates to better center of gravity and easier storage. BMW maximizes the digital features here with smartphone connection and a 10.25-inch display, which the company claims to be "the largest in the scooter segment to date."
Continue reading below ↓
Recommended Videos
Naturally, BMW also revealed a fashionable yet functional bit of complementary rider gear in the form of a wide-cut parka, developed exclusively for the Definition CE 04. It has integrated light guides in the sleeves and hood, as well as an inductive smartphone-charging field in the inside pocket.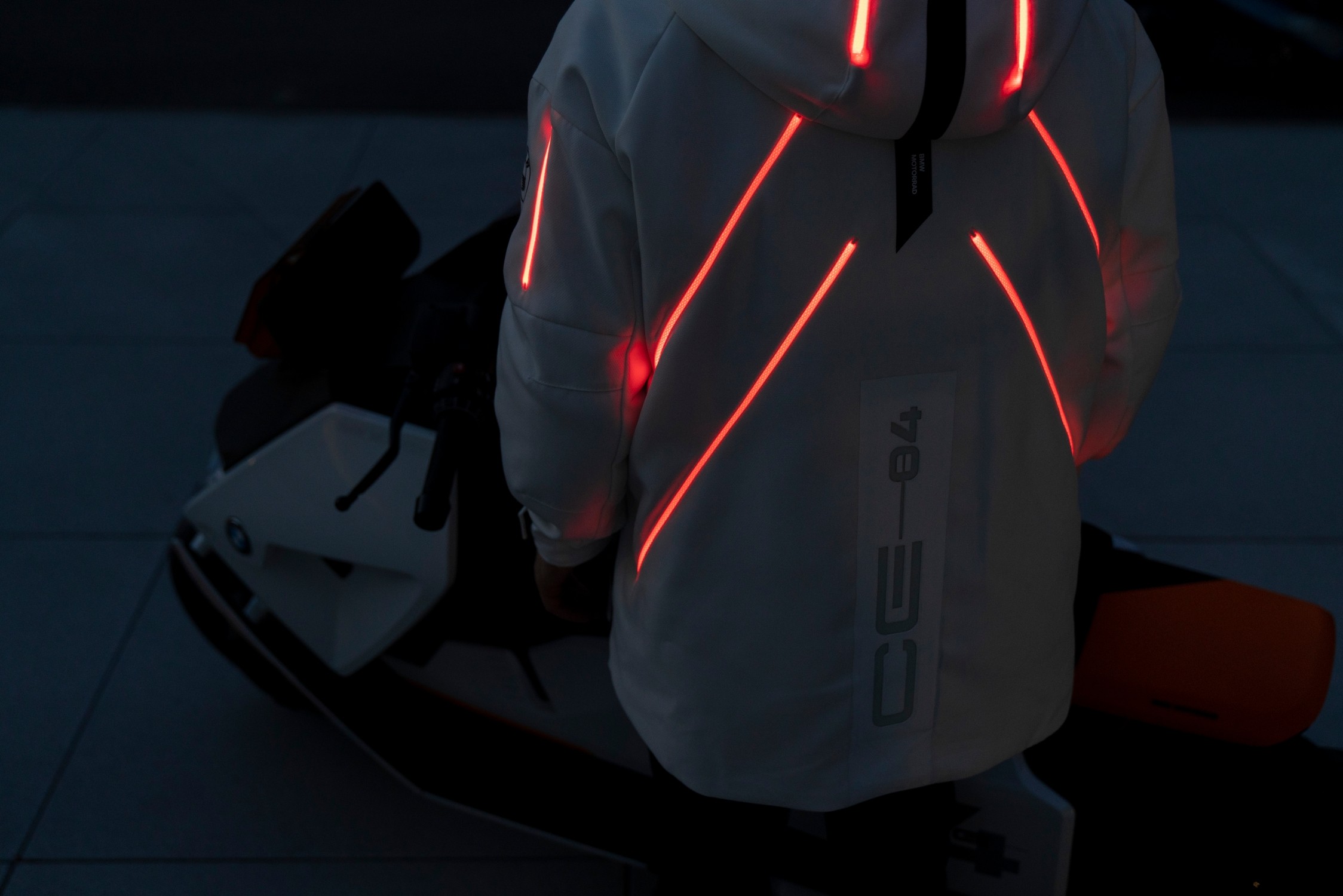 Edgar Heinrich, head of design at BMW Motorrad, explains, "Electric mobility is a central drive system for the BMW Group and we are consistently relying on this technology in our sustainability strategy. Electric drives are also a current topic for BMW Motorrad, especially for the urban environment. Since 2013, we have been a pioneer in this area with the BMW C evolution scooter.
"The BMW Motorrad Definition CE 04 is the logical continuation of the electromobility strategy for urban conurbations and provides a concrete preview of what a contemporary production vehicle could look like, with which we will take two-wheel electric mobility in metropolitan areas to a new level, both technically and visually."