Cagayan de Oro Congressman Rufus Rodriguez has filed House Resolution 1007 asking his colleagues to support his call for the immediate suspension of the vehicle emission testing by the Land Transportation Office (LTO).
According to a report by the Philippine Star, Rodriguez cited the huge backlog in the renewal of vehicle registration, after the LTO suspended the operations of all of its branches due to the lockdowns and travel restrictions imposed by the government.
And now that the quarantine policy has been eased in many areas, the solon noted a big surge of vehicles at the different LTO offices to beat the deadline and to avoid penalties.
Rodriguez specifically cited the LTO district in Cagayan de Oro City, where applicants for the renewal of motor vehicle registration had to line up for four to five hours to complete the emission testing of their unit.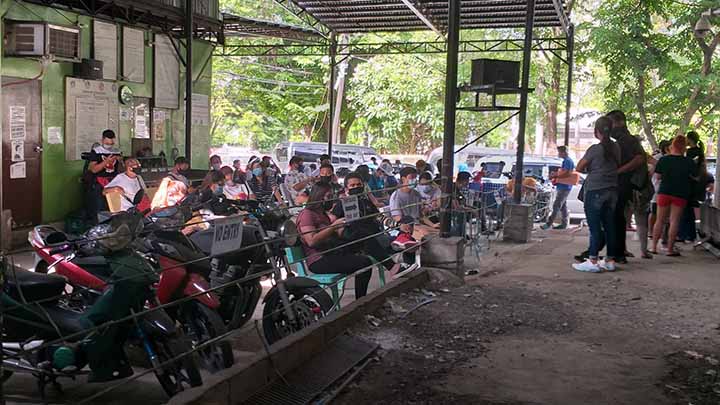 Continue reading below ↓
Recommended Videos
"It's a lot of inconvenience on the part of motor vehicle owners, to say the least. These taxpayers deserve better service," the legislator said.
The overcrowding of applicants for vehicle registration renewal in the LTO offices and emission testing centers also violates the social distancing policy of the government.
"To address this problem and to make registration easier for vehicle owners, the DOTr (Department of Transportation) and the LTO should suspend the emission testing requirement until December 31, 2020," he stressed.
He also said that his proposal would allow the two government agencies to investigate complaints and allegations of inefficiency and corruption involving personnel of the vehicle emission testing centers, which are all privately-owned.
A few weeks ago, Motorcycle Philippines Federation director Atoy Sta. Cruz sent a letter to LTO chief Edgar Galvante asking for the temporary suspension of the emission testing process, because of the long line of applicants who wait for several hours before their motorbike is subjected to inspection at the testing centers. 
Section 22 of Republic Act 8749, otherwise known as the Philippine Clean Air Act of 1999, states that: "No motor vehicle registration shall be issued unless such motor vehicle passes the emission testing requirement promulgated in accordance with this Act."