Red Bull KTM Factory rider Toby Price's ingenuity salvaged his hopes for a third Dakar Rally title during the recent Stage 8 race from Sakaka to Neom, Saudi Arabia.
He didn't have a spare when a huge cut appeared in his rear tire. There were no support crews overnight and his fellow competitors had their own running repairs to attend to, so the Australian had to be resourceful to get through the 375km timed section.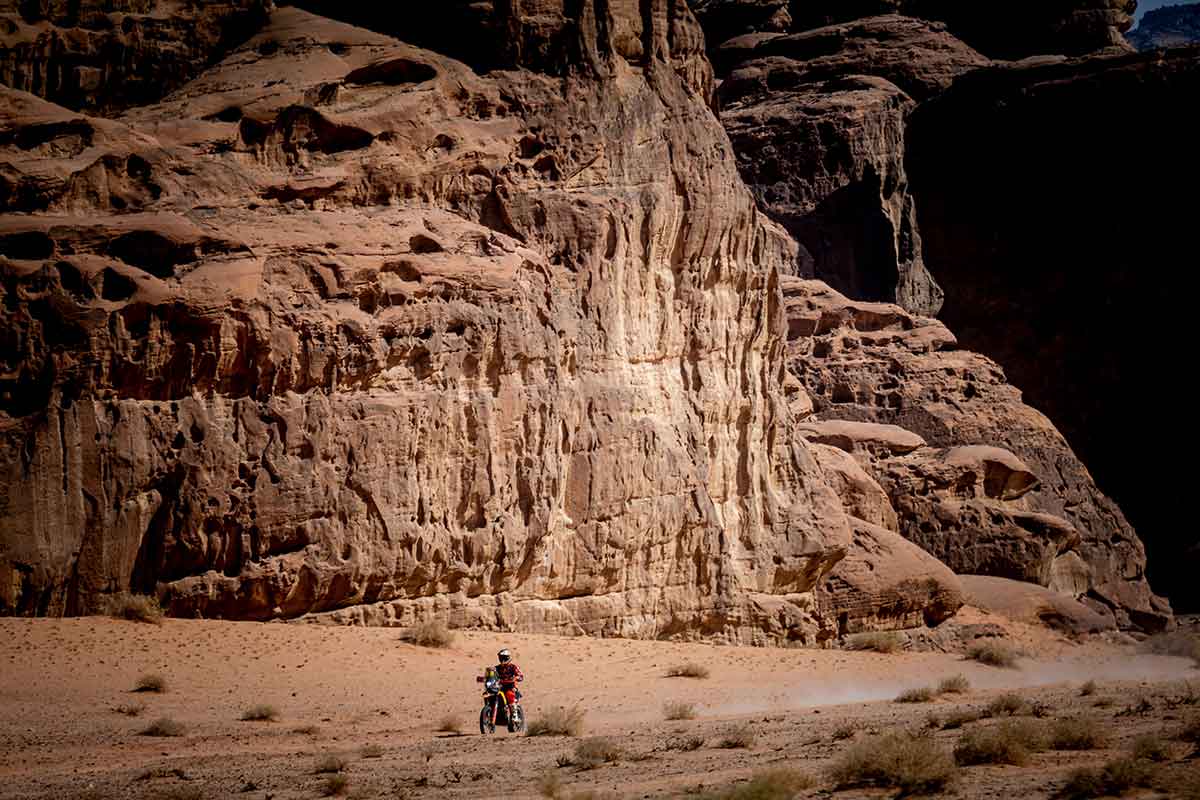 "I tried to fix the issue as much as I could," Price said, explaining how he used cable ties to fix his back wheel. "By the time I got to refuel at 229km I was down to one cable left on my rear tire, the rest had come off. I did my best to keep momentum, not accelerate hard and ride smart."
Continue reading below ↓
Recommended Videos
This allowed the 33-year old to cling to second place, just a minute behind Nacho Cornejo from Chile. Meanwhile, his teammate Sam Sunderland finished third.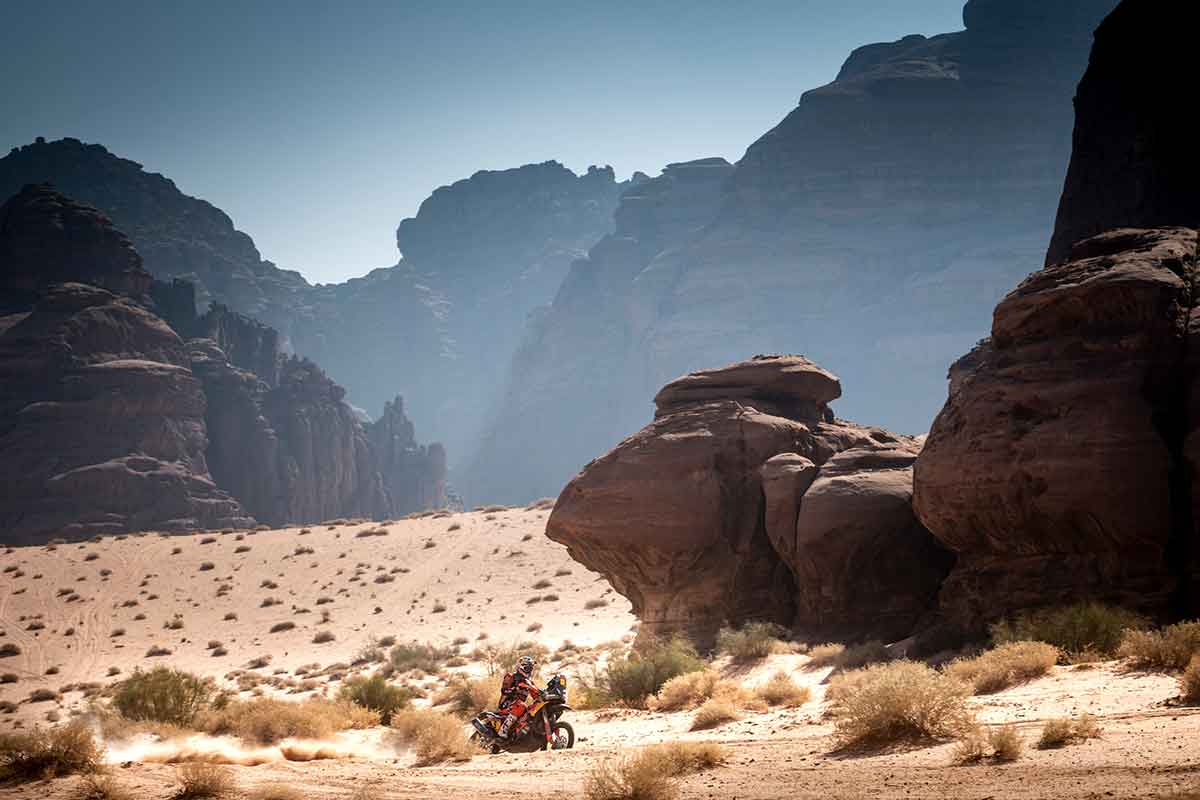 "It looks like my bike is beat up but, if you saw the terrain it's been through, it's really not that bad. Two days with the same tires and wheels and no service," said Sunderland.
Up to that point, Price had already won two stages of the 2021 Dakar Rally: Stage 1 from Jeddah to Bisha, and Stage 3 in Wadi ad-Dawasir.