The Philippine Red Cross (PRC) has given the Honda Foundation (HFI) the Outstanding Humanitarian Award for Corporate Social Responsibility for its charitable efforts this year.
Back in May, HFI donated 104 brand-new motorcycles with insulated top boxes to the PRC to enable its staff and volunteers to continue performing their mission during the COVID-19 pandemic. HFI made the move at the height of the government's public transportation ban.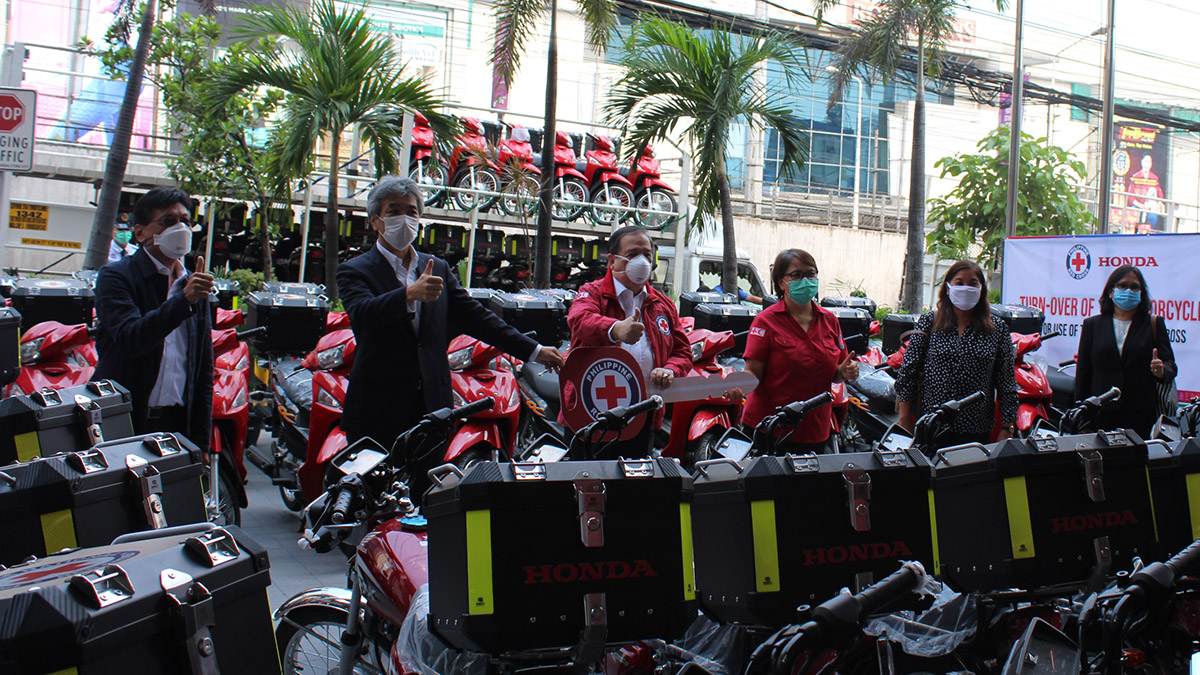 A simple turnover ceremony was spearheaded by PRC chairman Richard Gordon at the organization's headquarters in Mandaluyong City on May 20, 2020.
"We, at Honda, are one with the Philippine Red Cross in providing a helping hand to those in need. With our innovative mindset, we recognize the power of our motorcycles in helping this organization in all its much-needed humanitarian efforts," said Susumu Mitsuishi, member of the HFI Board of Trustees and president of Honda Philippines.
Continue reading below ↓
Recommended Videos
HFI oversees and manages Honda's corporate social responsibility efforts in the Philippines. Among its activities are promoting road safety, environmental protection and restoration, supporting the youth, and assisting disaster relief efforts.
"Honda has always been present in protecting the lives of Filipinos, especially during crisis like the Taal Volcano eruption, the current COVID-19 pandemic, and even the series of typhoons. In the 67 years of its trustworthy services, Honda Philippines, Inc. has been supportive to the Philippine Red Cross for a decade now," Mitsuishi added.
The Honda exec emphasized that the donation project is in line with the company's 'One Dream' campaign aimed at promoting Honda motorcycles as a vital tool in saving lives and helping charitable agencies like the PRC to perform its duties during emergency situations.