Fresh from his victorious stint in the 2021 Dakar Rally, Argentinian rider Kevin Benavides has joined the Red Bull KTM Factory Racing Team for his next international race events.
The 32-year-old rider will be riding a KTM 450 Rally when he defends his title in the 44th edition of the Dakar Rally in January 2022. He finished first in this year's race held in Saudi Arabia while riding a Honda CRF450 Rally. Meanwhile, his American teammate in Monster Energy Honda, Ricky Brabec, came in second.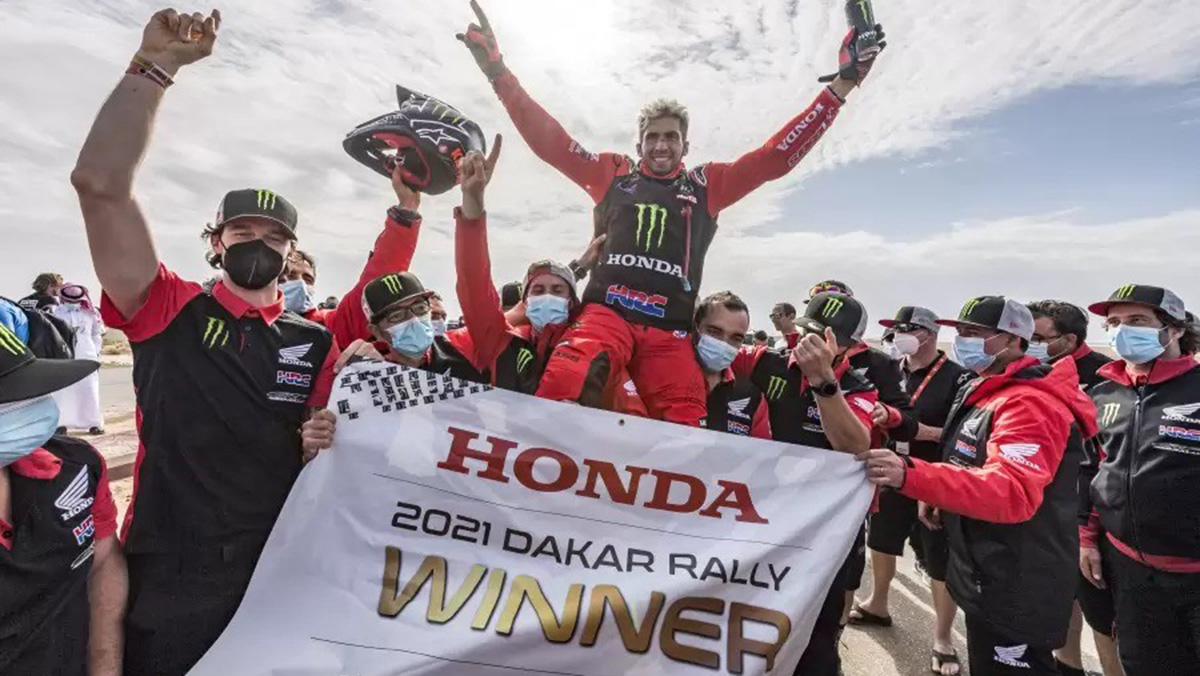 Benavides is the first Argentinian to win top honors in the motorcycle category of the Dakar Rally. He first joined Dakar in 2016, racing for the Honda South America Rally Team, where he finished in fourth place. 
Continue reading below ↓
Recommended Videos
"I have always been a fan of KTM bikes, of Red Bull, and of how the team is organized—I truly believe that it's the best choice for me to further my racing and be able to challenge for more Dakar wins and the World Championship title," says Benavides.
KTM announced that its new rider will race at the FIM Cross-Country Rallies World Championship in Kazakhstan in June this year.
"The goal for this year is to try and adapt to the bike as quickly as possible and get to know all the people in the new team so that I feel comfortable and can concentrate only on my riding," Benavides added.
Ten years ago, Benavides finished fourth in the Junior division of the Enduro World Championship just before he switched to motorcycle rally raid events. He also scored runner-up points at the FIM Cross-Country Rallies in 2017 and in the 2018 Dakar Rally.
The Red Bull KTM Factory Racing Team has won 18 consecutive championships at Dakar, dubbed the most grueling motorsports competition in the world, between 2001 and 2019.