In motorcycle racing, the trial-and-error process of finding the perfect suspension and engine setup has been costly for racing teams since time immemorial. Thankfully, KTM's engineers recently came up with a solution to this problem with the development of myKTM app. Available on iOS and Android, the app allows riders to set up their bikes via their smartphone and also provides helpful technical advice.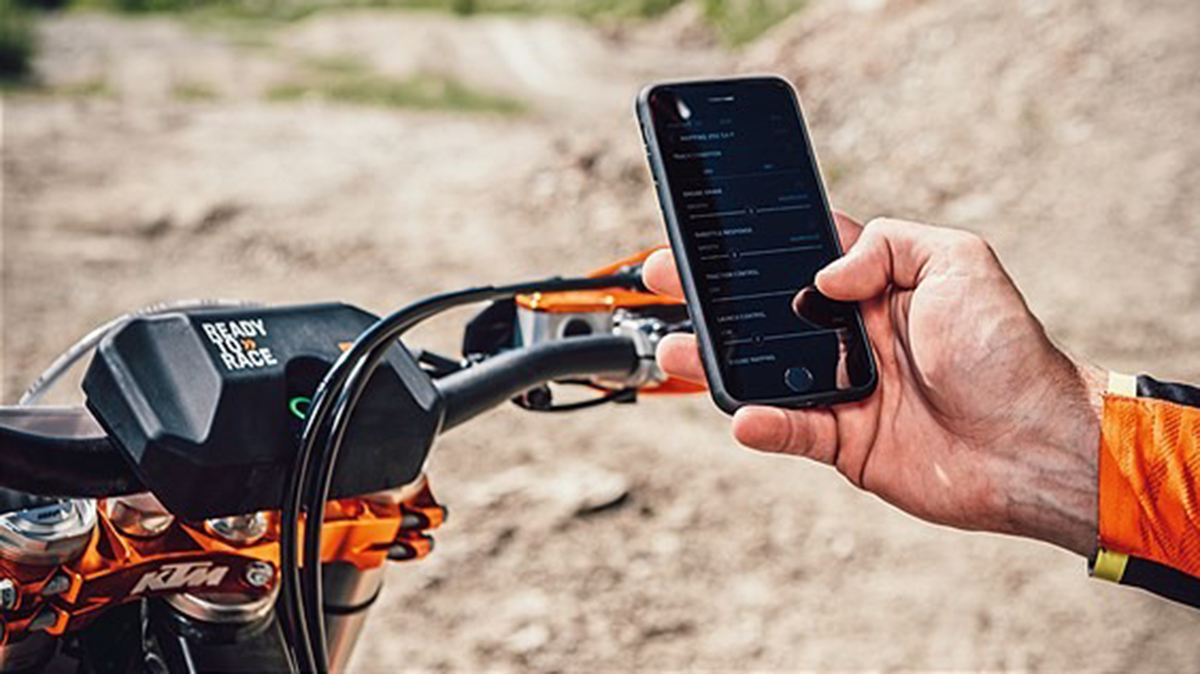 A product of tedious research and long hours of testing and development, the myKTM app is applicable for the 2021 versions of Team Orange's SX-F off-road bikes. The tool lets riders make simple and concise adjustments to their bike's engine mapping and performance based on their preference and the terrain they're about to face, and it gives them precise recommendations for suspension settings, too. The preset modes modify vital parameters like engine braking, throttle response, traction control, and launch control. KTM says the changes made through the app are tangible, effective, and noticeable within the first few meters. 
Continue reading below ↓
Recommended Videos
"Allowing for a whole new spectrum of adjustment possibilities, this is a tool designed to enhance the riding experience and make every KTM SX-F rider get the best out of their bike. We're happy with the versatility of the app and how alterations made with a smartphone can have such an interesting and immediate effect once out on the track," says Joachim Sauer, KTM senior product manager off-road.