Kymco Philippines debuts the X-Town CT 300i and Downtown 350i TCS, expanding its maxi-scooter lineup in the process.
A strong player in the midsize segment, Kymco "wants to promote the countryside" as well as attract younger buyers with middle-class wallets. Marketed as the next step up from a 125cc and 150cc scooter, these maxi scooters offer premium features at moderate price points.
XTown CT 300i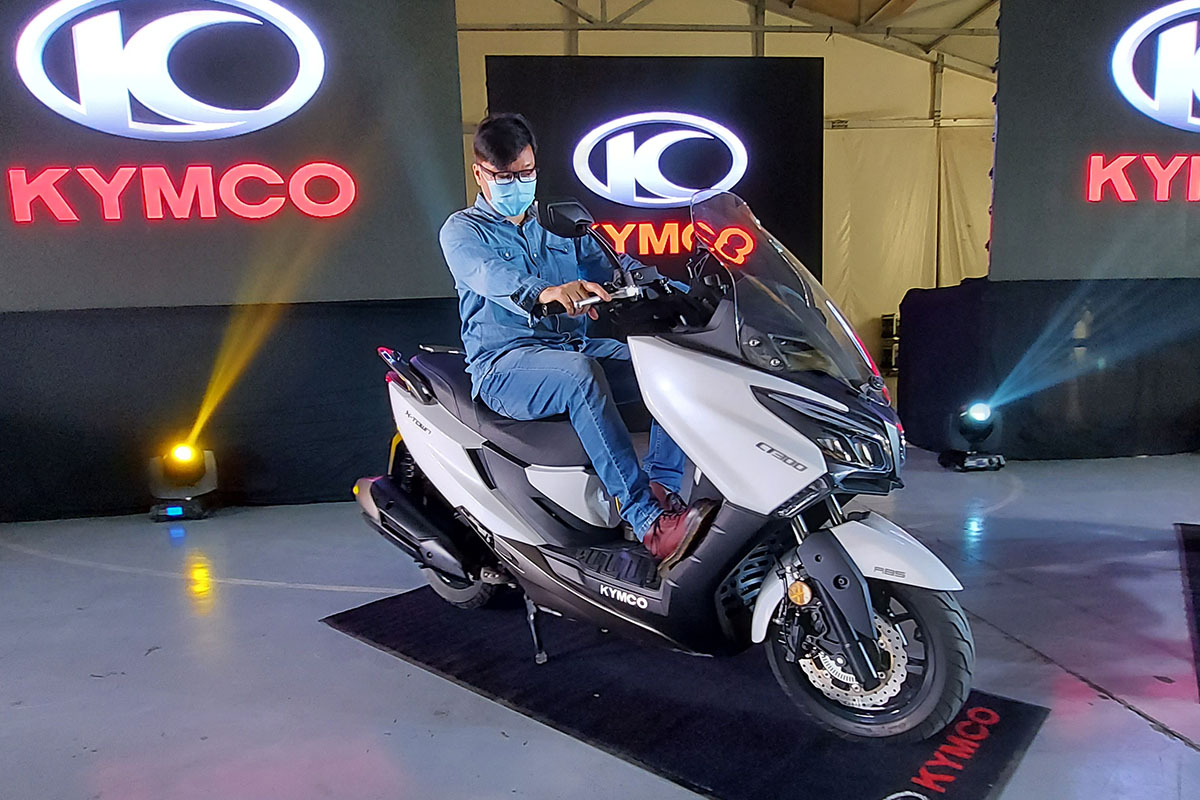 The X-Town CT 300i retails for P229,000 and sports sharp and sleek lines which make it a looker. For safety, the model comes with full Bosch 9.1 ABS (front and rear) and full LED lighting, from the daytime running lights up front to the hazard and signal lights in the back.
Continue reading below ↓
Recommended Videos
As part of its urban DNA, the X-Town features a USB port integrated into the handlebars, a digital panel with Kymco's smartphone-friendly Noodoe navigation system, and a wider flat floor board for carrying large items like a duffel bag.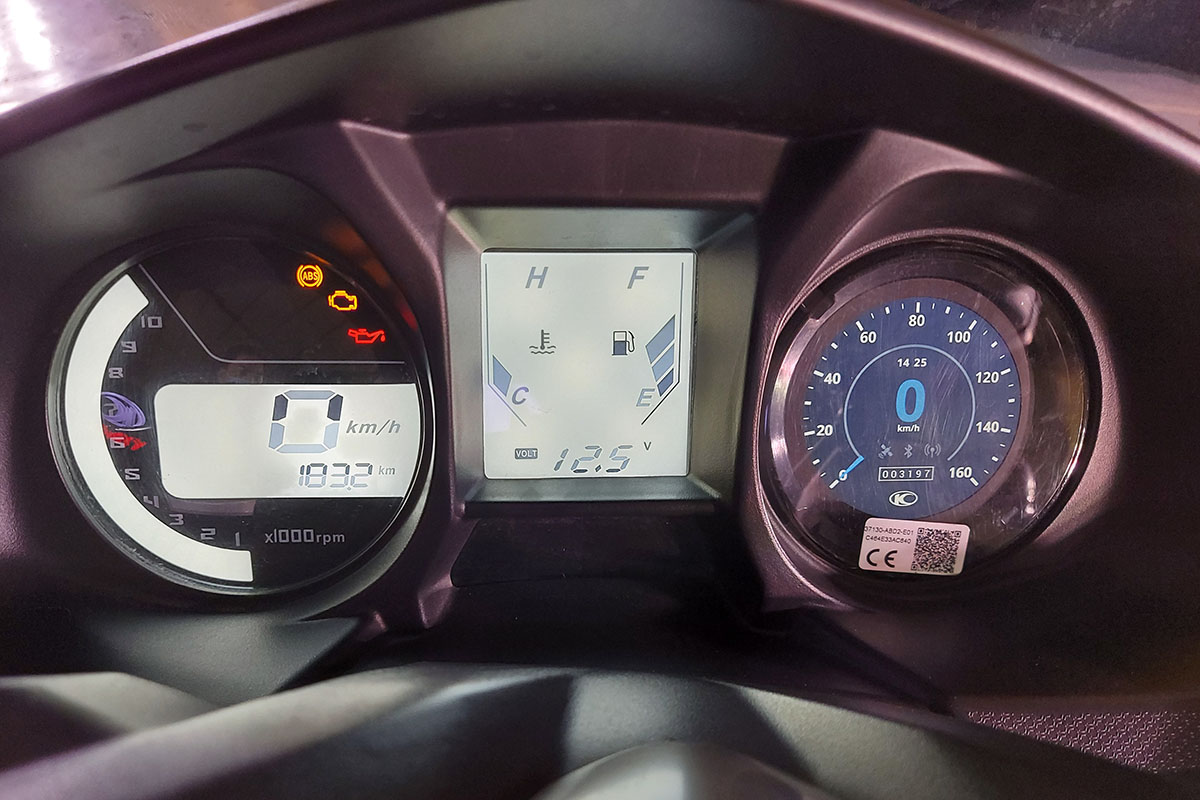 Underneath all this utility is a 276cc single-cylinder, fourt-stroke engine. Combined with a fully automatic gearbox, the engine can put out 22.93hp and 22.4Nm of torque. Other welcome features here are five-point adjustable twin shocks, a cargo compartment large enough to fit a full-size helmet, plus a friendly seat height of 30.7 inches.
The X-Town comes in three colors for the Philippine market: Pearly White, Pearly Black, Flat Deep Blue.
Downtown 350i TCS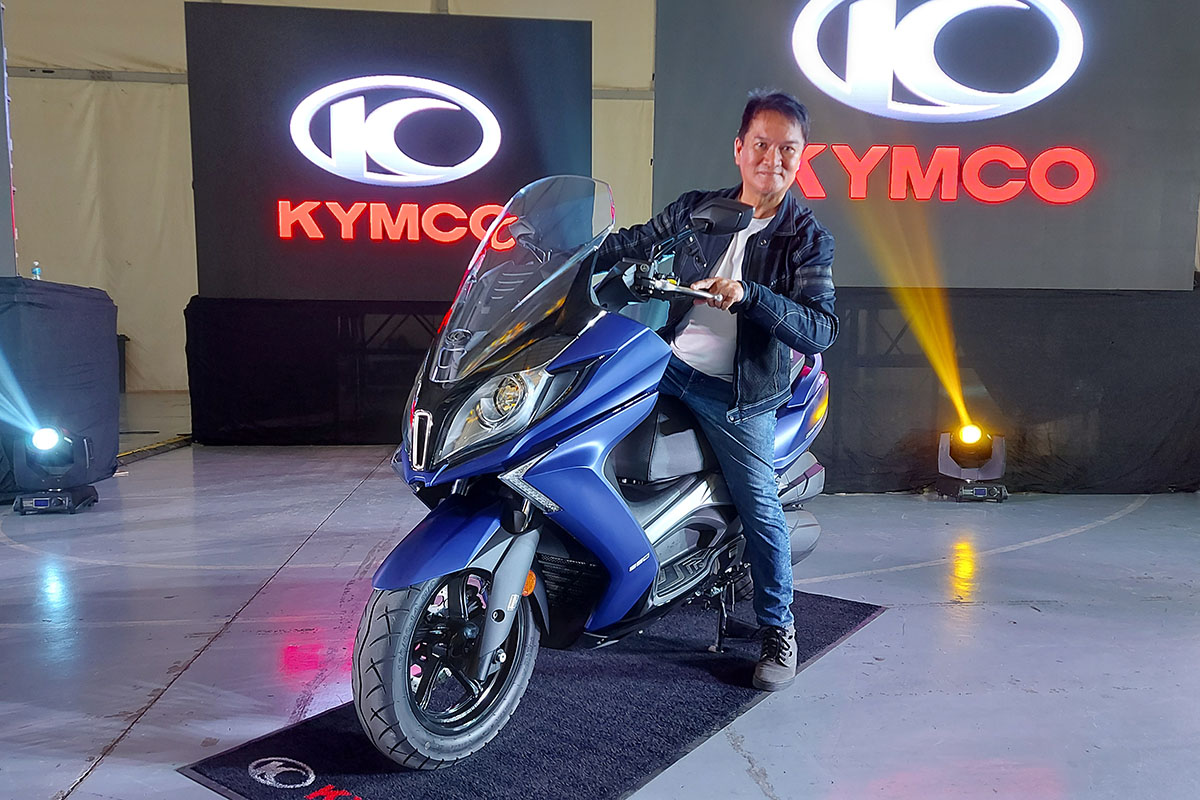 Coming in at P259,000, the 320.6cc Downtown 350i TCS is an adventure-ready ride for the weekend tourer who demands both performance and comfort.
Originally conceptualized for the European market back in 2009, this sport-touring model still looks the part. It has sleek and aerodynamic body panels, comes in three subdued colors (Deep Blue, Silver Crystal, and Gray Metallic, all in matte), and draws its stylings from unexpected sources—the head- and taillight designs are straight out of a hatchback.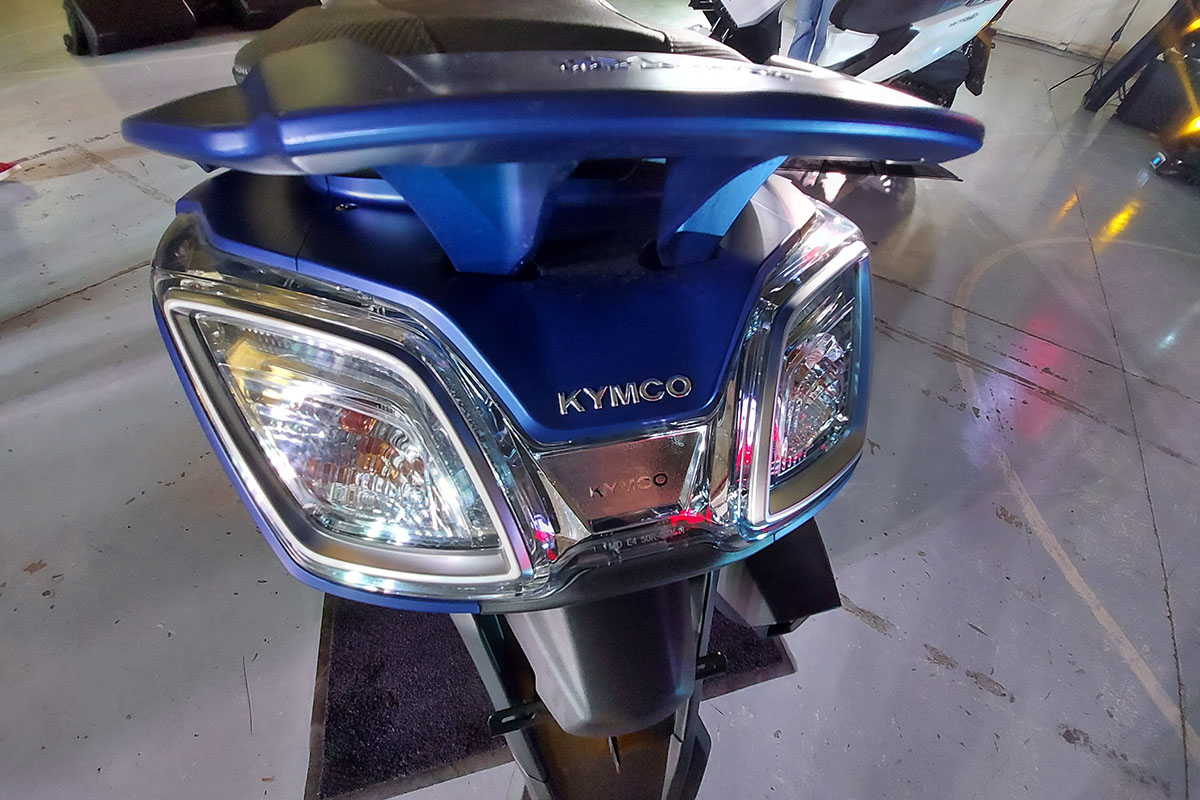 Even though the Downtown is still a city-centric maxi scooter, it strives for performance. Kymco updated and added several things to make this possible. It redesigned the transmission using stronger materials and made the steel chassis more rigid, increasing durability and strength under load. It also gave the Downtown an aluminum tank for better engine cooling and lubrication.
On top of that, its fuel-injected, liquid-cooled, four-stroke engine delivers more power than the previous version. The powertrain reaches 30hp and maximum torque of 29.42Nm. 
The maxi scooter can also tackle corners with a lean of 39 degrees and is equipped with full Bosch 9.1M ABS, traction control, and, like the X-Town, adjustable twin shocks at the back. As for the touring part, there is a roomy compartment for two helmets, a higher seat height (31.9in), and a slice-through-the-dark H7 headlight and arrowhead LED lights combo.
 Availability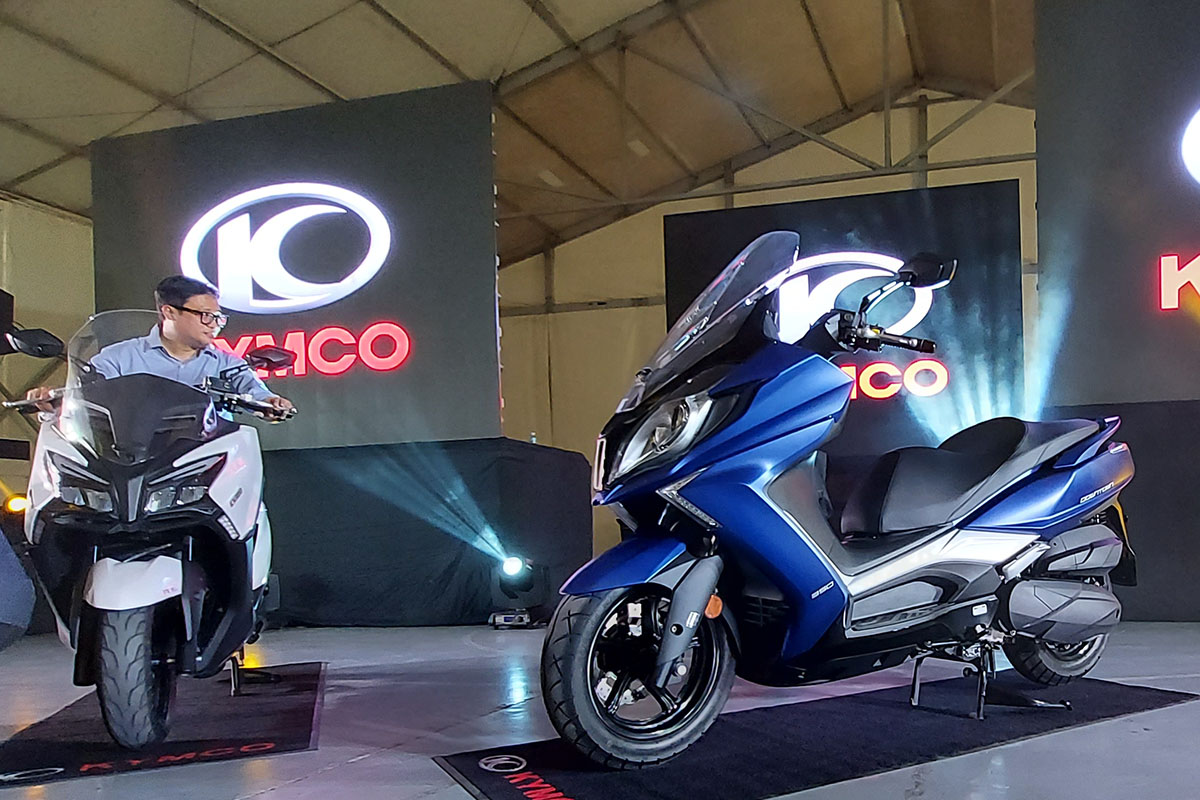 As if launching two new models in the same category weren't enough, Kymco took an extra step to generate excitement around its new bikes. The Taiwanese company will be running special promo prices until December 31, 2020 (and reservations made before January 1, 2021). During this period, Kymco will slash P10,000 off the retail prices, meaning you'll only have to pay P219,000 for the X-Town CT 300i and P249,000 for the Downtown 350i TCS.