Land Transportation Office (LTO) chief Edgar Galvante has extended the effectivity of the suspension order on the plate-related provisions of the Republic Act (RA) No. 11235, otherwise known as the Motorcycle Crime Prevention Act, for another 60 days.
Based on the memorandum order he signed last September 30, 2020, Galvante directed LTO officials and employees not to implement some provisions of the Act, more popularly known as the 'doble plaka' law, until November 30, 2020. The first suspension order was originally scheduled to expire last August 30.
Galvante cited the prevailing pandemic and the need to update vehicle records as per the law's implementing rules and regulations (IRR). For more information, you can read about the IRR here.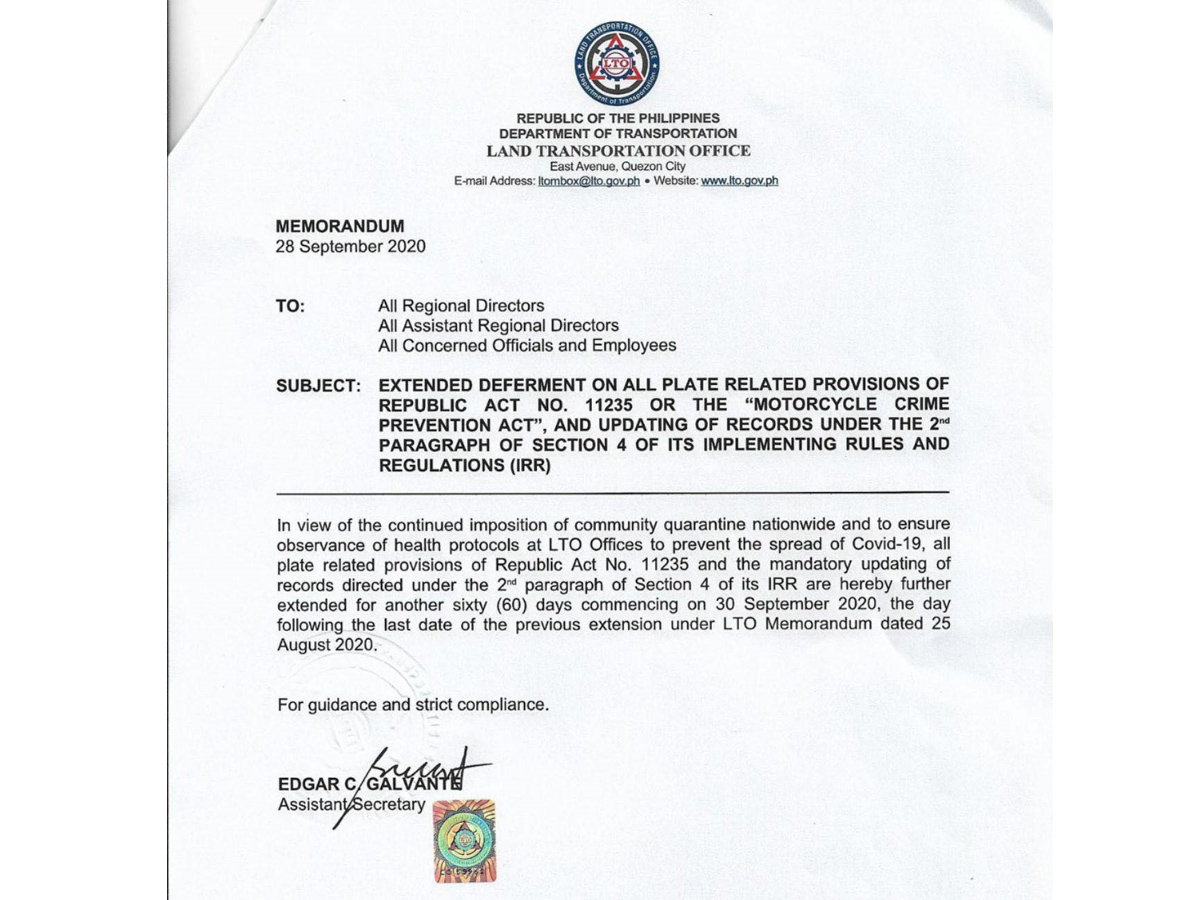 Continue reading below ↓
Recommended Videos
Earlier, the LTO also cited the unavailability of license plates for motorbikes as among the reasons they suspended the implementation of this controversial measure. Despite this ruling, LTO officials advised owners of newly purchased used motorcycles to update their unit's registration papers with the agency.