The number of motorcycle accidents in Metro Manila increased slightly in 2020, despite the presence of government checkpoints at the height of the COVID-19 pandemic.

Based on the 2020 Metro Manila Accident Recording and Analysis System by the Metro Manila Development Authority, the number of fatal accidents involving motorcycles hit 229 last year, as compared to 221 in 2019—a 3.5% increase.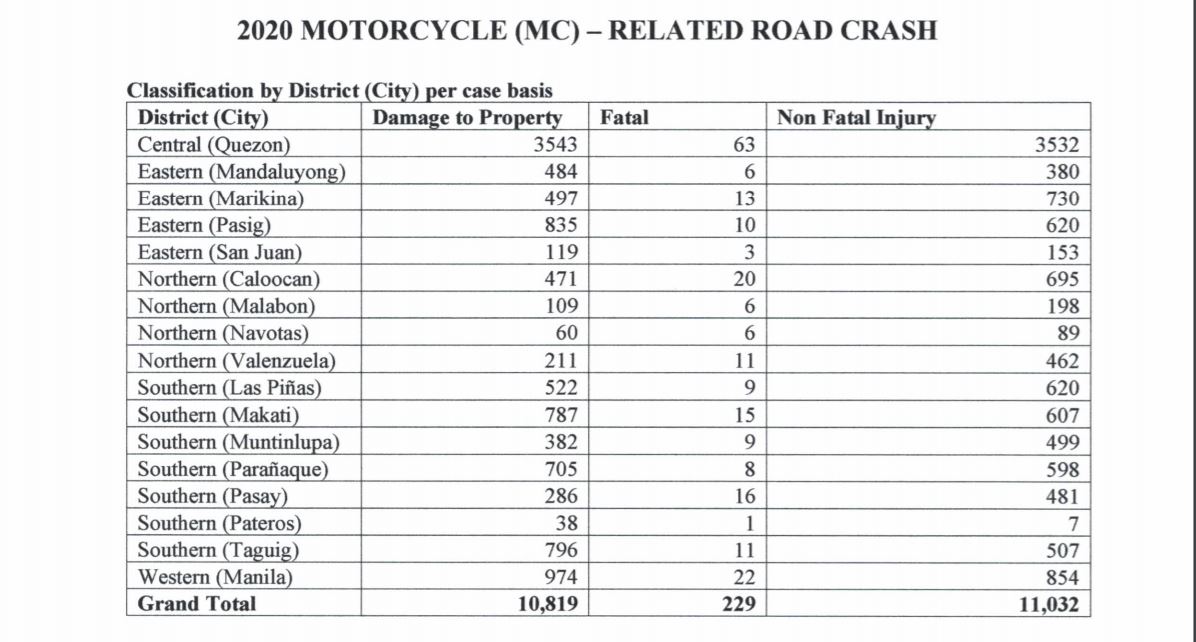 As far as accidents that caused non-fatal injuries, the report showed a 24.9% decrease—11,032 in 2020 versus 14,691 in 2019.
The actual number of persons involved in motorcycle-related accidents are as follows:
198 riders killed and 10,226 injured
17 passengers killed and 1,464 injured
21 pedestrians killed and 1,078 injured
Continue reading below ↓
Recommended Videos
In all, 13,004 people were involved in these accidents, representing an average of 36 per day.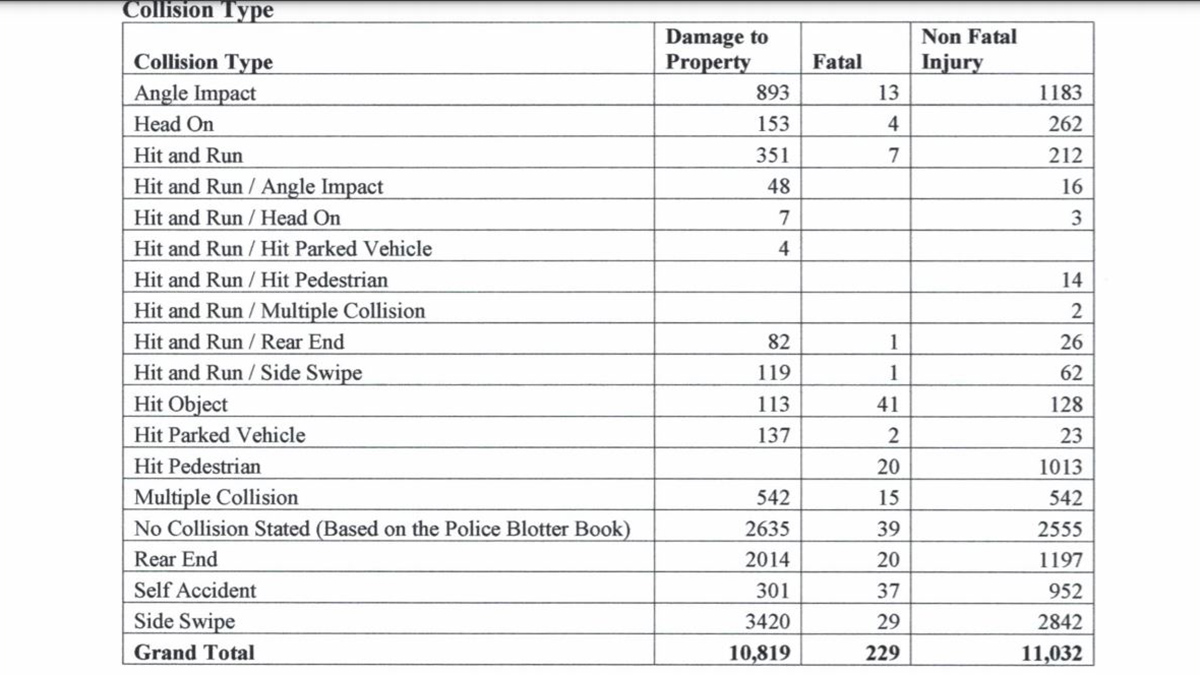 According to the report, the highest number of deaths from motorcycle accidents occurred from 8pm to 9pm and 10pm to 11pm. During both time periods, 17 fatalities were recorded.  As far as the types of accidents, side swipes caused the most damage to property (3,420) and injuries (2,842), while collisions with objects resulted in the most fatalities (41). 

With private motor vehicle inspection centers now in place and with the Land Transportation Office's implementation of mandatory rider training, do you think these figures will go down this year?