The Inter-Agency Task Force for the Management of Emerging Infectious Diseases (IATF) has issued Memorandum Circular No. 03, s. 2020, or the operational guidelines for motorcycle taxis and tricycle backriding.
Earlier today, the National Task Force against COVID-19 (NTF) and the Department of Transportation (DOTr), along with other transport officials, held a press conference to discuss the resumption of the motorcycle-taxi pilot study, which will give the public more commuting options amid the pandemic-induced community quarantine.
As was the case before the pandemic, three motorcycle groups are allowed to join the pilot run: Angkas, JoyRide, and Move It.
Here are the important points of the memo:
Dress appropriately
Both the driver and passenger are required to wear face masks and protective gear like a jacket or long-sleeved shirt, closed shoes, and long pants. Passengers must bring their own helmet and use it with the full-face visor closed, effectively doubling as a face shield.
Aside from the aforementioned safety gear, drivers must wear a reflectorized vest that bears their respective motorcycle-taxi branding, and they must bring an identification card indicating their inclusion in the DOTr TWG Motorcycle Taxi Pilot Study Driver Master List. They must also have an NTF-approved protective shield.
Continue reading below ↓
Recommended Videos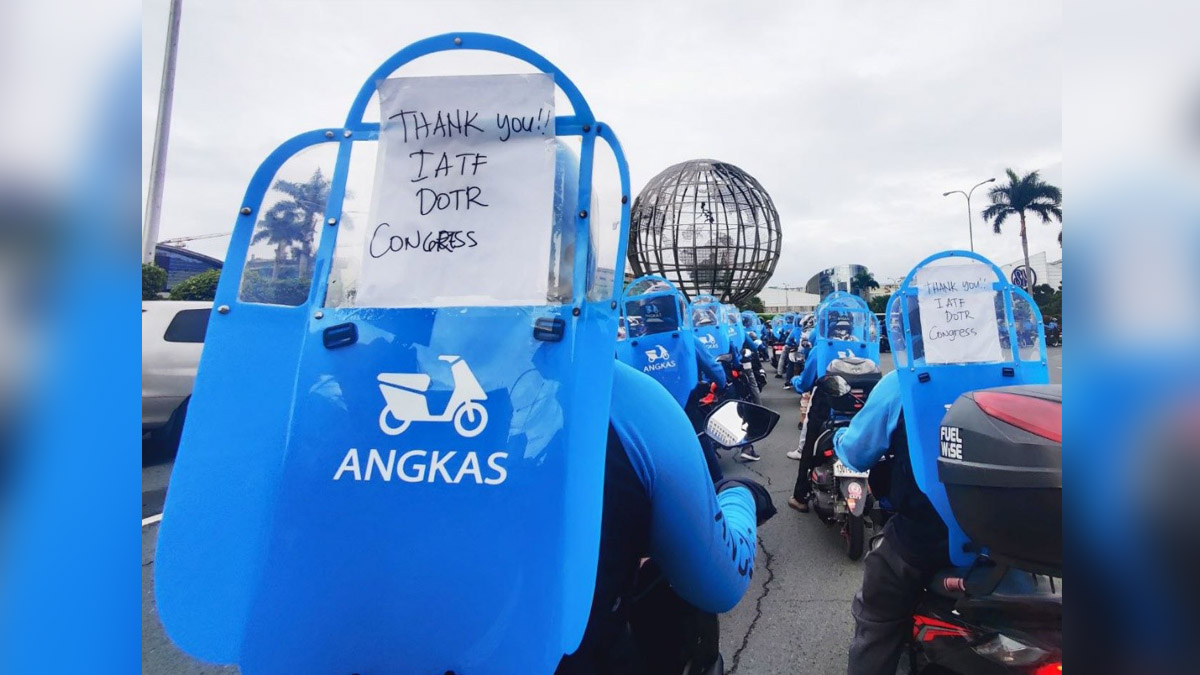 Follow health standards
Drivers and passengers must fill out health declaration forms via the motorcycle-taxi apps before taking and booking rides. They should also sanitize their hands before and after each ride, as well as disinfect their helmets and riding gear.
Drivers must be in good health prior to accreditation, with a certifation from a public hospital or a Department of Health-accredited (DOH) clinic. They must submit a body temperature reading and a motorcycle sanitation status report to their company before each work day.
If a driver tests positive for COVID-19, they should comply with the required testing as provided for in DOH Department Memorandum No. 2020-0258-A. In addition, they must deactivate from the online platform and isolate accordingly.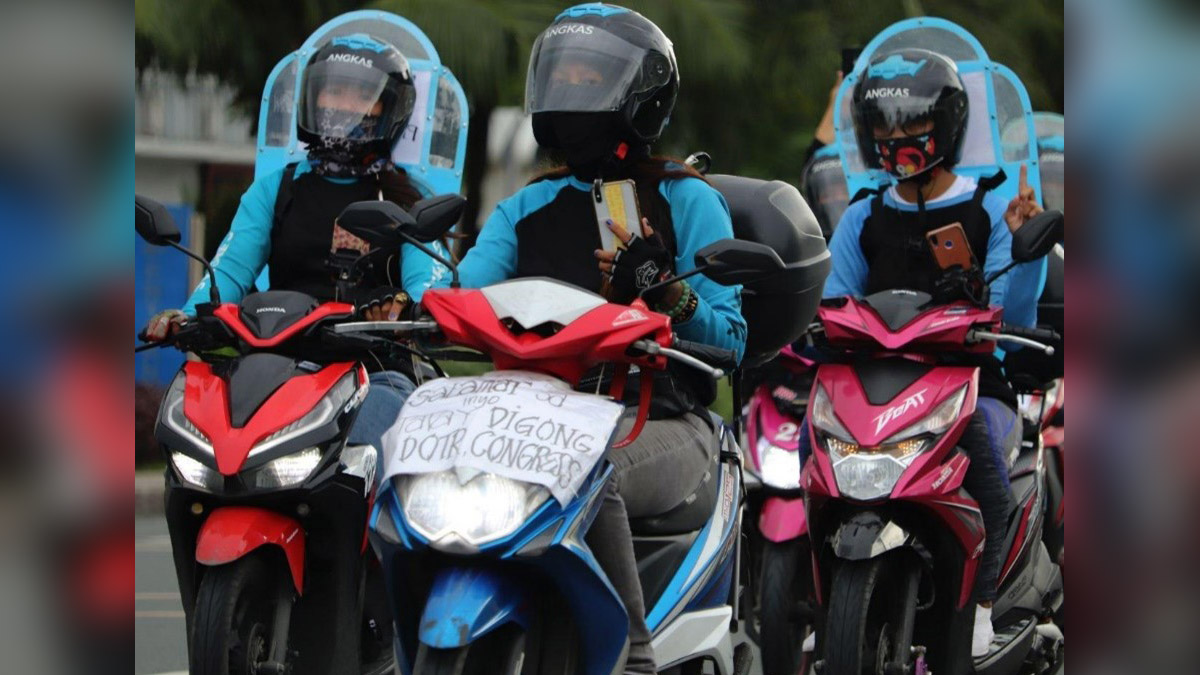 The following passengers can be refused:
Those under the influence of alcohol, drugs, and other banned substances;
Persons with disability (PWD) who cannot ride safely;
Children covered by R.A. 10666 or the Children's Safety on Motorcycles Act of 2015
Pregnant women; and/or,
Those who are non-compliant with the required passenger health protocols.
Additional guidelines
Drivers must observe a 60kph speed limit and their bike's maximum payload, and abide by all available traffic rules and regulations. All motorcycles and safety gear have to be routinely maintained and in good condition. 
Motorcycle-taxi providers, meanwhile, are responsible for the following: implementing proper identification of drivers and passengers for contact tracing; rolling out a comprehensive safety campaign; compliance with protective barrier usage; ensuring cashless payments; submission of driver status reports; accomplishment of health declaration forms; COVID-19 testing for positive drivers; alcohol and drug testing; and collection of raw data on crashes, complaints, passenger feedback, and trips.
Lastly, transactions for rides can only be conducted through the motorcycle-taxi apps.