As the December 1 deadline for the implementation of fully-cashless transactions on major tollways approaches, more and more complaints from motorists regarding faulty service are flooding social media.
So far, there are already alleged issues on defective sensors which cause a delay in the opening of the barriers on toll plazas, disorganized installation processes, shortage of RFID stickers, overcrowding at activation sites, non-issuance of official receipts, and the list goes on.
As mentioned in the Implementing Rules and Regulations approved by the Toll Regulatory Board, complaints raised by motorists must be acted upon within three days—otherwise, the tollway provider faces possible penalties. 
The question is, are the tollway companies serious in addressing these complaints? This was a damning question raised by William Herrera, a motorist who says he was made to pay double for passing through the North Luzon Expressway (NLEX) last month. By this, he didn't just mean passing through the entry and exit points in one vehicle.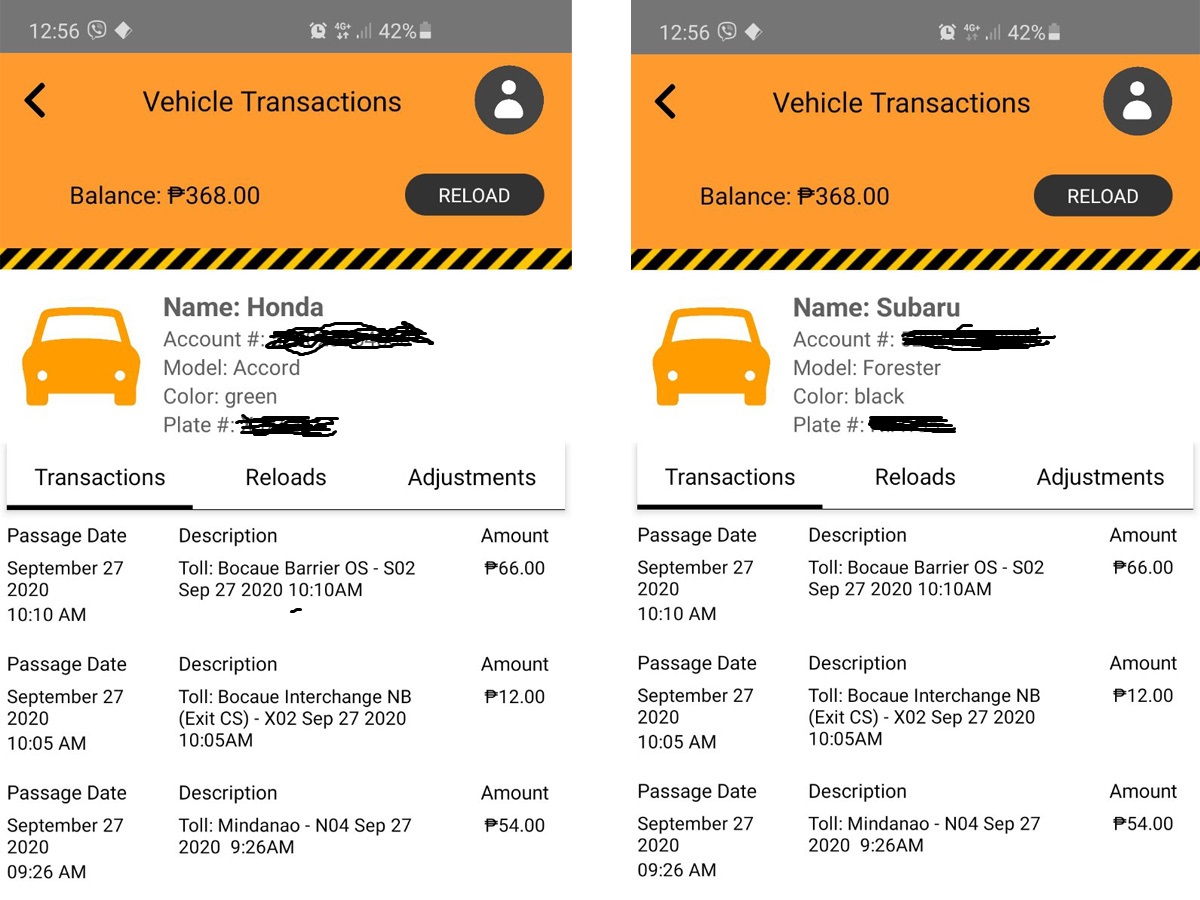 Continue reading below ↓
Recommended Videos
As shown on the Easytrip app screenshots taken by Herrera, he was charged thrice on two separate tags— one installed on a Subaru Forester, the other on a Honda Accord—at the very same dates and times.
The two vehicles are indeed registered under Herrera's name. But he swears only the great magician Harry Houdini could have pulled off such a move, driving two cars simultaneously through three tollway booths.
The Easytrip RFID sticker on the Forester was installed last September 27, while the Accord had its tag set up October 7. Following the sticker activation, Herrera claims he has not yet driven the Accord on NLEX.
"Kaya mali talaga ang app nila at hindi pwedeng magsabay yun biyahe nun dalawang kotse ko," he told Top Bikes Philippines.
We've known Herrera as a decent man who seldom rants on social media, including about this issue. Instead, he attempted to notify Easytrip using the company's app, but has received no response as of this writing.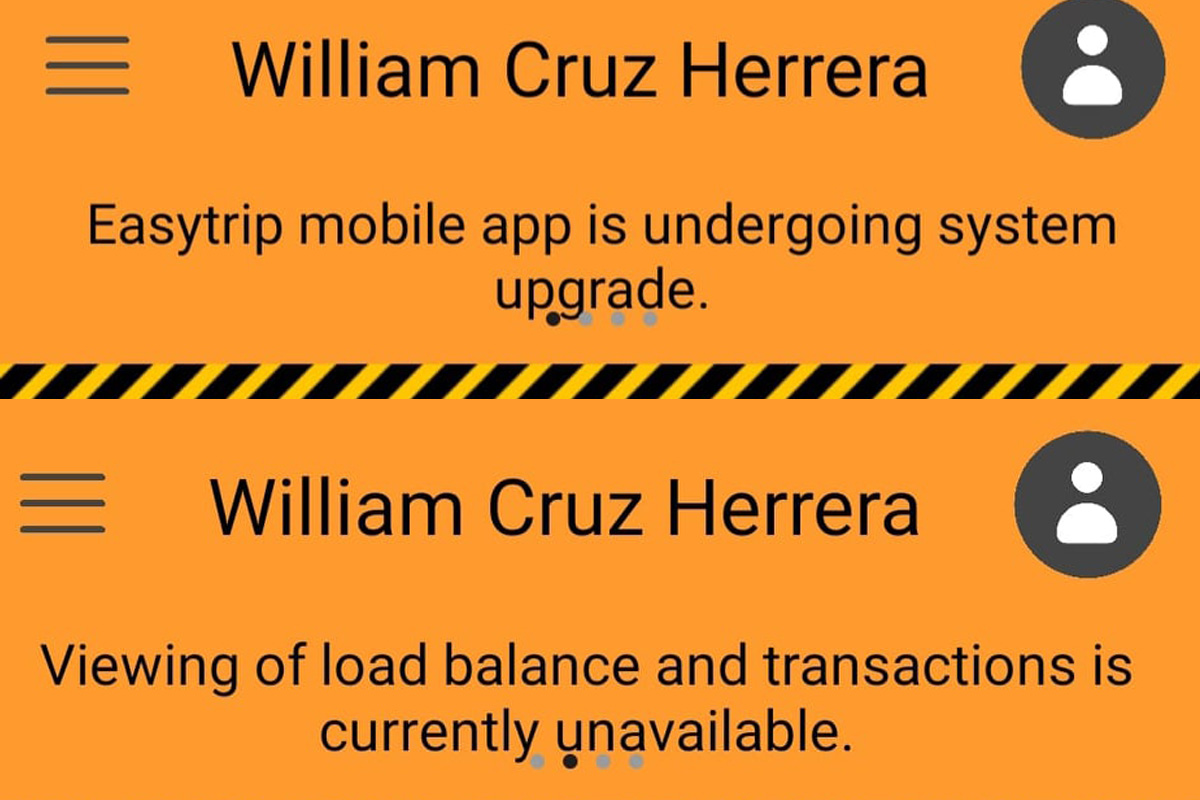 It was only during our last meeting that we were able to squeeze information from Herrera about this unfortunate incident. He also requested for us to bring it to the attention of the tollway management in the hopes that it would be resolved as soon as possible.
Do you think this was just an isolated incident?