Due to the limited public transport options brought about by the COVID-19 pandemic and the subsequent community quarantine, more Filipinos have opted for social-distancing-friendly modes of travel—particularly motorcycles.
In a recent report, German database company Statista said, "In Asia, where the motorcycle is a preferred mode of travel because of its low-cost and ability to move through blocked-up traffic, several countries and regional economies have seen monthly sales increase above 2019 levels."
Researchers found that motorcycle sales increased by between six and 17% in July and August compared to the same period last year in China, Japan, Taiwan, and the Philippines. In fact, the Philippines and China actually saw sales decline and bounce back during the crisis, while Japan and Taiwan experienced continuous improvement.
Statista even did an infographic on the change in year-on-year motorcycle sales among the listed Asian countries: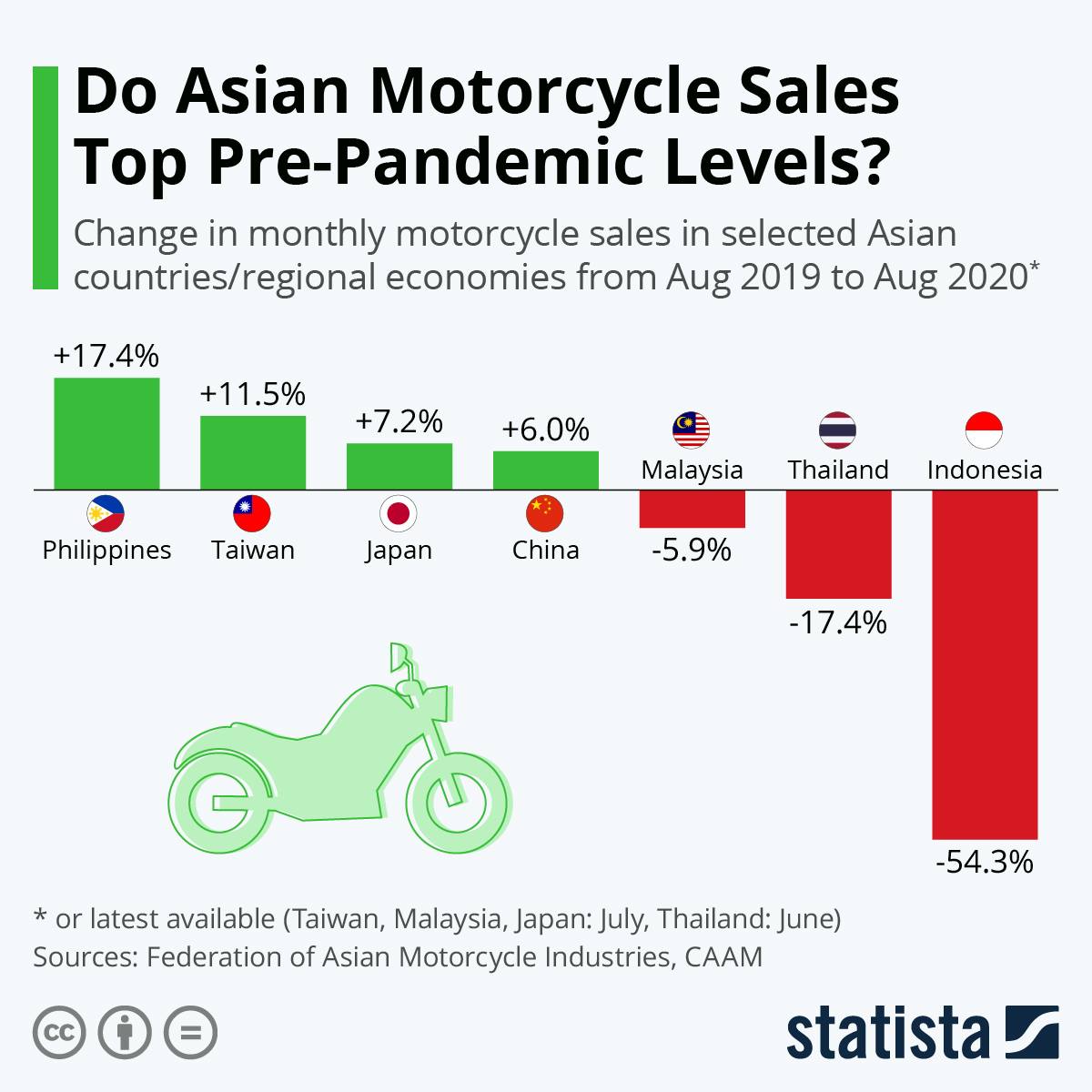 Continue reading below ↓
Recommended Videos
On the flipside, Malaysia, Thailand, and Indonesia (among Asia's biggest sellers) have experienced major losses: "June and July figures were the latest available so a recovery—or even exceeding of expected sales figures—could still happen there in the months to come."