Just last week, Top Bikes Philippines made a surprise visit to a private motor vehicle inspection center (PMVIC) located in Otis, Manila. While observing the customers from the reception area, we noticed several underbone riders heading out from the facility in an upbeat mood, as if they had won the lottery. "Salamat sa Diyos, pumasa na rin ang motor ko," said a rider while flashing the thumbs-up sign.
We asked him how many times he had taken his bike for roadworthiness inspection. "Tatlong beses po," he replied. "Pero okay lang, libre naman. At ang pinakamahalaga, alam kong ligtas itong sasakyan ko."
This was not the first time we've heard a PMVIC waiving the retesting fee, which in this particular facility amounts to P336 for motorcycles. The Otis PMVIC charges P1,680 to test light vehicles and P672 for motorbikes of any size. The retesting fee for light vehicles, meanwhile, is P840. All these rates are inclusive of the value added tax.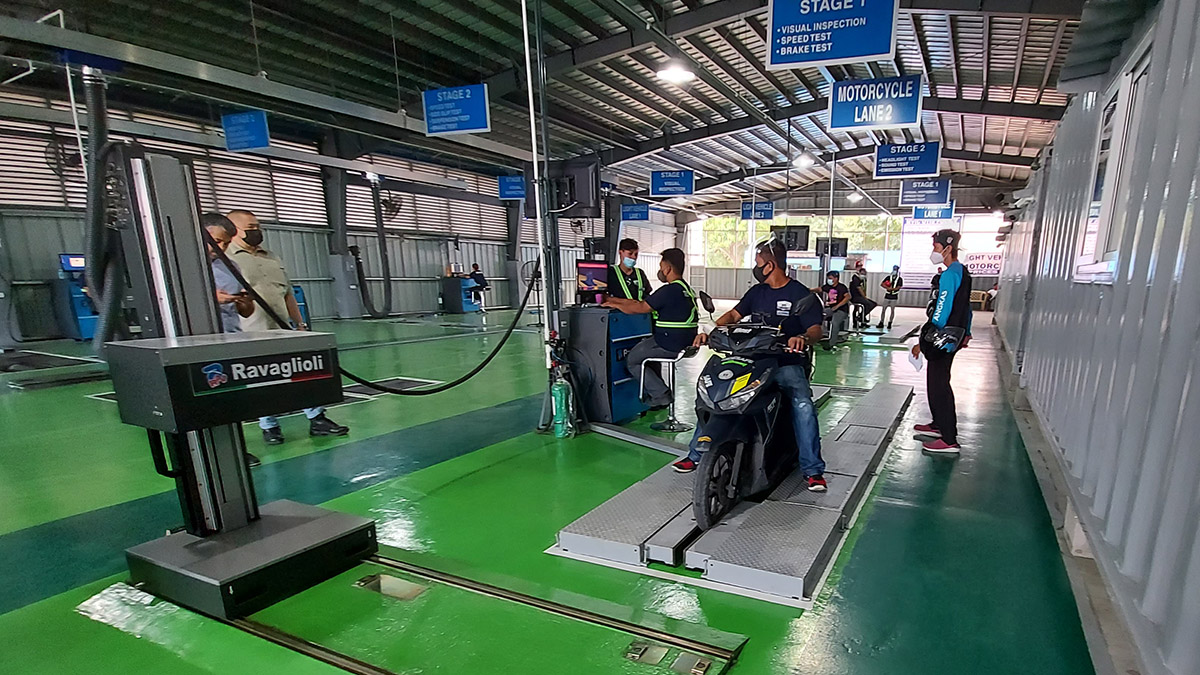 Continue reading below ↓
Recommended Videos
You may have also noticed that the retesting fees are not included in the signage shown in the main photo. We tried to reach the owner of the facility to get an official confirmation that retesting fees are waived at his facility, to no avail. The technicians verified that this special scheme is currently ongoing, although they have no information as to how long it will be implemented by the management.
This is not the first time we've heard that a PMVIC is waiving the retesting fee. Benson So, owner of QWIK Private Motor Vehicle Inspection Center in Angeles City, Pamanga, has been implementing this since his facility opened in December 2020. But remember: This is not a general rule among PMVICs, so you have to be patient and resourceful in locating the facilities that offer the same promo.
Insiders have also told us that some PMVIs have no option but to offer free 'unli' retakes of the roadworthiness test because private emission testing centers (PETC) continue to operate within their jurisdiction. Again, not all PMVICs are amenable to such arrangements. You may recall that Land Transportation Office (LTO) chief Edgar Galvante recently revealed PMVIC owners have the option to lower the fees they charge for vehicle testing.
Do you think it would be nice if all the PMVICs will waive the retesting fee?