If you've been paying attention to MotoGP, then you should be familiar with Suzuki ECSTAR. More than just a cool livery on the Japanese manufacturer's race bikes, ECSTAR is Suzuki's in-house oil and chemical brand.
Having been around since the 1980s, ECSTAR is so named because it acts as Suzuki's guiding star towards "ecstatic" performance. Today, Suzuki ECSTAR has expanded into making consumer engine oil for automobiles, motorcycles, and outboard boat motors. Recently, Suzuki PH has announced that its brand of oil will be sold locally to cater to riders' needs. 
The first in Suzuki ECSTAR motorcycle oil lineup is R9000 10W-40 4T Full Synthetic, intended for Suzuki big bikes, underbones, and backbone motorcycles. This variant is ECSTAR's current range-topper. Next up is ECSTAR's R5000 10W-40MA 4T Mineral Oil, which is also compatible with Suzuki's big bike, underbone, and backbone models. Last is R5000 10W-40MB 4AT, which is made for automatic four-stroke scooters.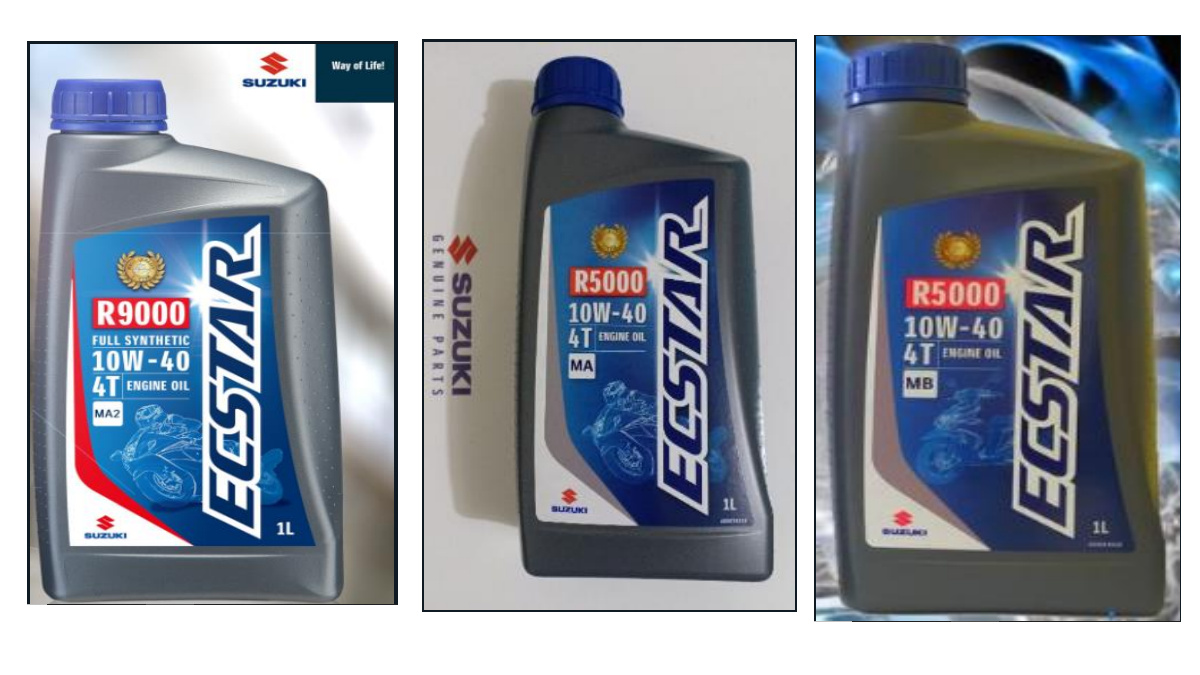 Continue reading below ↓
Recommended Videos
Interested in putting ECSTAR oil in your Suzuki? Check out the pricing below:
Suzuki ECSTAR R9000 10W-40 Full Synthetic - P550 per liter
Suzuki ECSTAR R5000 10W-40MA Mineral Oil - P190 per liter
Suzuki ECSTAR R5000 10W-40MB 4AT - P230 per liter