The local motorcycle industry enters a new chapter after the Land Transportation Office (LTO) finally recognizes three-wheelers and quadricycles as separate vehicle categories
LTO chief Edgar Galvante issued Memorandum Order Number 2020-2227, dated November 20, 2020, directing all officials and employees of the agency to implement the "classification, registration and operation of category L5 (symmetrically arranged three-wheeled vehicle or TWG), L6 (light quadricycle), and L7 (heavy quadricycle)."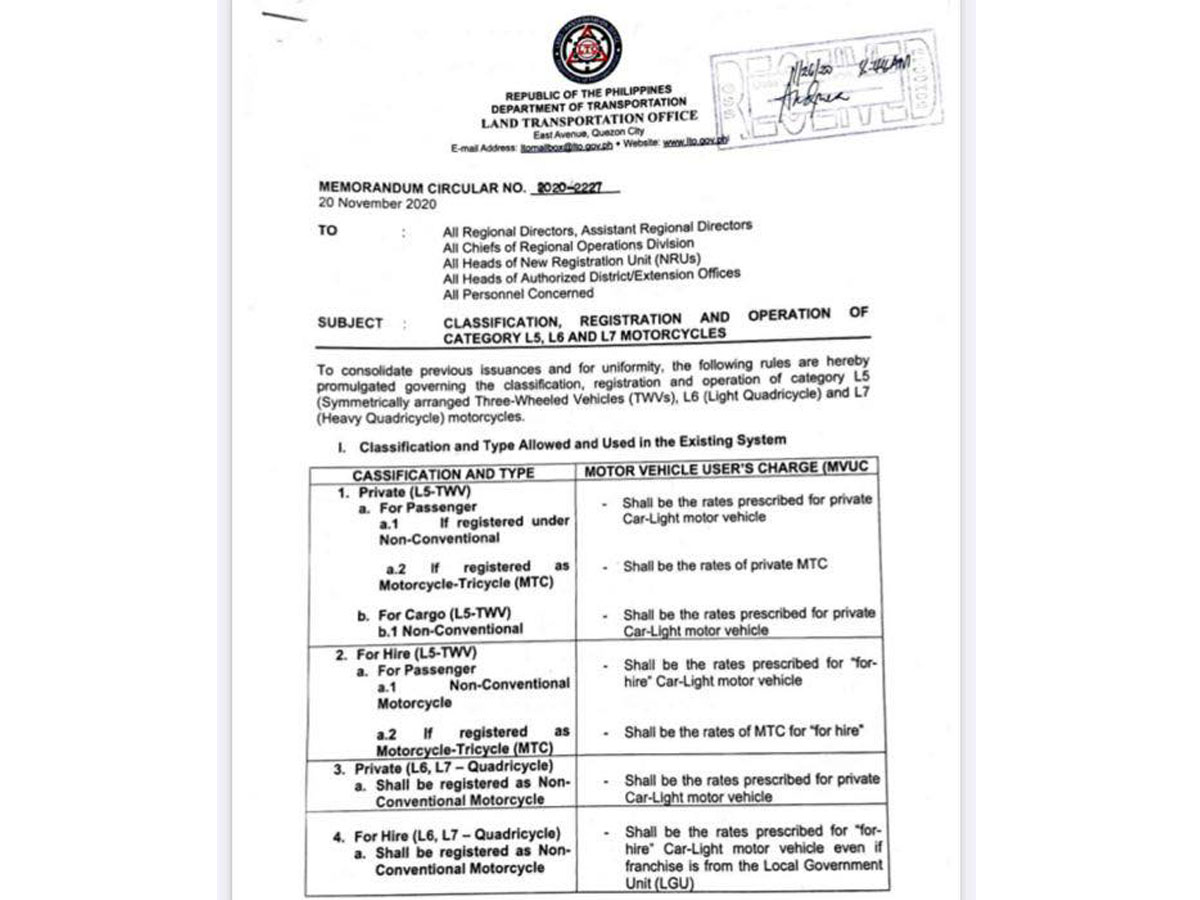 These three additions to the official LTO categories have one common denominator: they are all powered by motorcycle engines despite their varying body configurations. 
Since time immemorial, the LTO has listed three-wheelers and quadricycles under the motorcycle category simply because they are often propelled by a motorbike engine. In recent years, these vehicles have grown in number, primarily for shuttle and light cargo purposes. This prompted Trimotors Technology Corporation, the local manufacturer and importer of the Bajaj RE three-wheelers, to formally request the LTO to come up with a separate category for more appropriate documentation in the registration process. This also allows owners to avail of insurance policies to cover not only their vehicles, but their riders and passengers as well.
Continue reading below ↓
Recommended Videos
It took three years for the categorization of these multi-role vehicles to become a reality. Bajaj even provided the LTO with some demo units of its three-wheelers to prove their roadworthiness.
"It is indeed a breakthrough, not only for Trimotors, but the three-wheeler industry which marks history in the landscape of Philippine transportation," Trimotors told us.
Under Galvante's directive, these vehicles will enjoy a three-year registration validity upon purchase. After that, a yearly renewal will be required, as is the case with four-wheeled motor vehicles.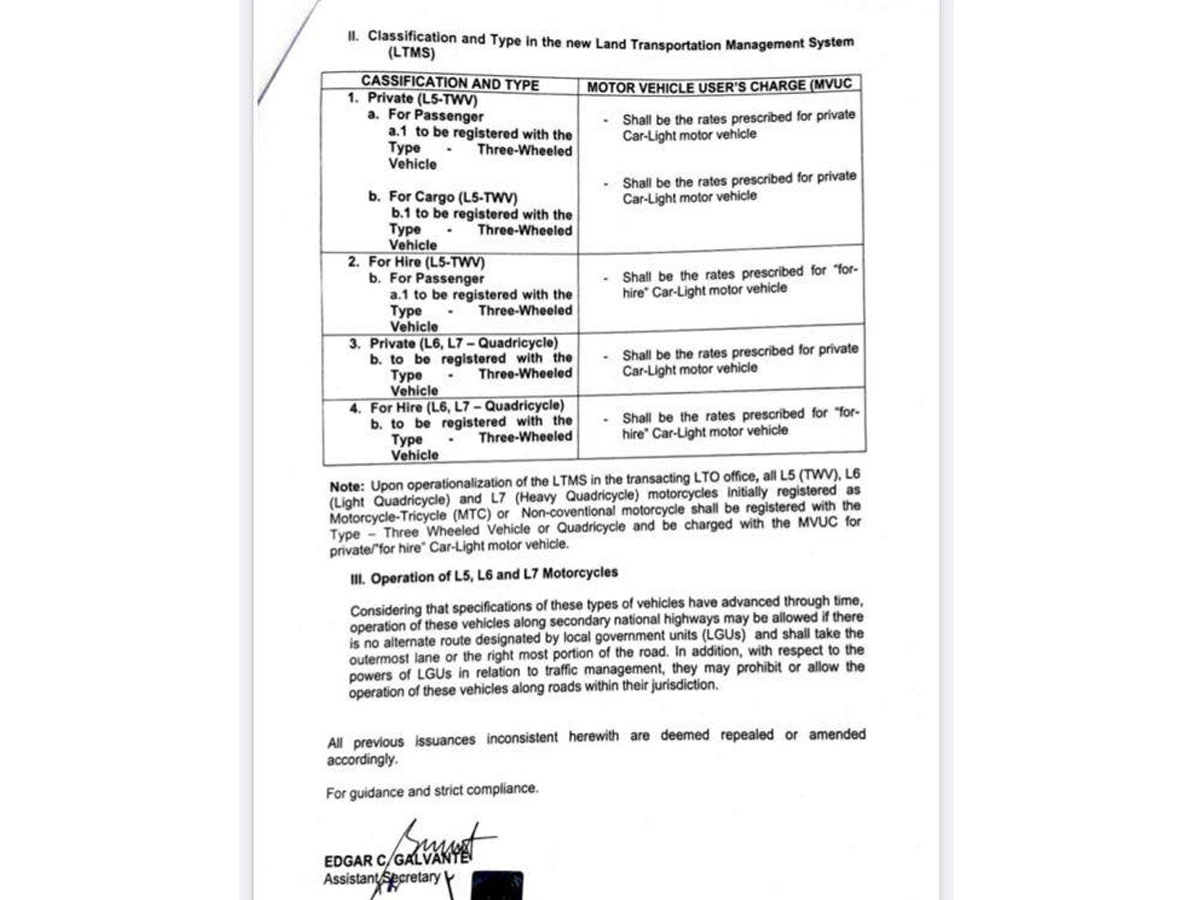 However, there is a catch:
"Considering that specifications of these types of vehicles have advanced through time, operation of these vehicles along secondary national highways may be allowed if there is no alternative route designated by local government units (LGUs) and shall take most the outer lane or the rightmost portion of the road," the memorandum said.
"In addition, with respect to the powers of the LGUs in relation to traffic management, they may prohibit or allow the operation of these vehicles along roads within their jurisdiction," it added.
Do you think the LTO's policy on three-wheelers and quadricycles is fair?