It's official. The Toll Regulatory Board (TRB) has approved the implementing rules and regulations (IRR) for the adoption of 100% cashless transactions on the country's two major tollway systems which, according to the agency, should promptly start on November 2, 2020.
Although the management of the SMC Tollways (SMCT) has decided to extend the deadline for the implementation of the 100% RFID sticker system to November 30, 2020, the DOTr seems hell-bent on pushing for the contactless transactions.
The Metro Pacific Tollways (MPT), on the other hand, has not issued an official declaration in the possibility of moving the deadline, but based on our recent interview with one of its executives, they will still allow the entry of vehicles without Easytrip RFID stickers beyond November 2, but they will exert efforts to convince the drivers to purchase the electronic tags. This reminder, of course, goes with a warning that they might be cited for traffic violations if they return to the tollways without the RFID sticker.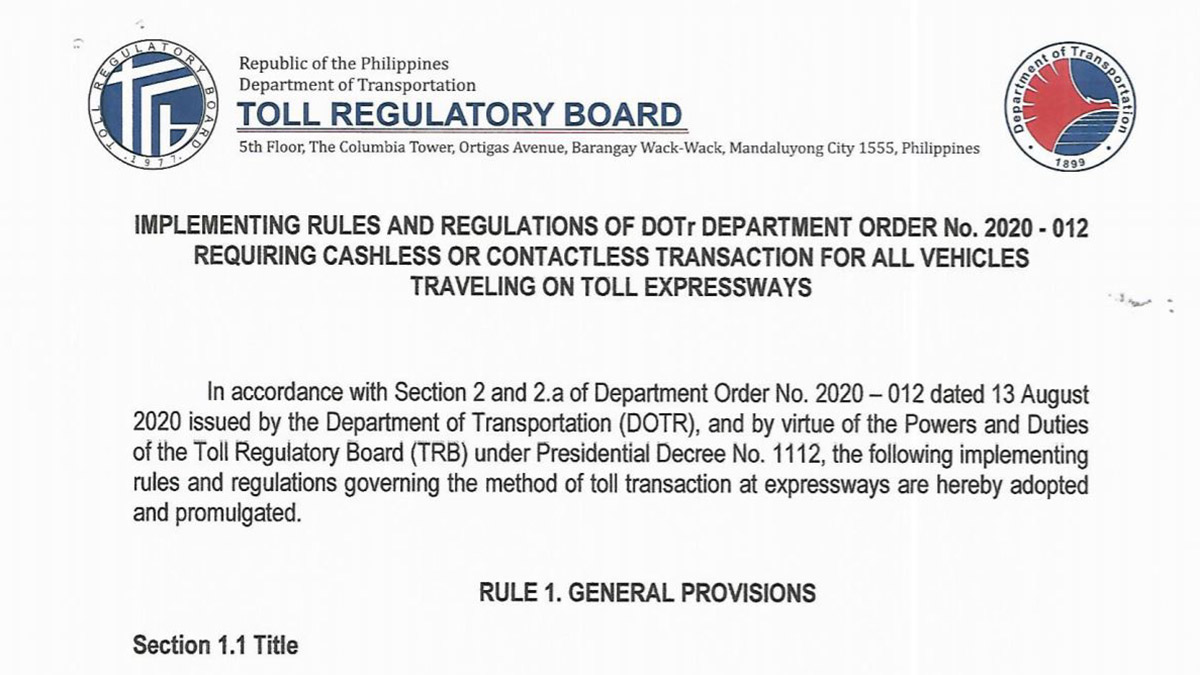 Continue reading below ↓
Recommended Videos
Top Bikes Philippines got hold of a copy of the IRR signed last October 5, 2020, by members of the TRB board with the title: Implementing Rules and Regulations of the DoTr Department Order No. 2020-12 requiring cashless or contactless transaction for all vehicles traveling on toll expressways.
The six-page document specifically says the agency is obligating the MPT and SMCT to implement a cashless method of payment on the toll plazas beginning on November 2.
This policy must be accompanied by a widespread information campaign before its implementation. Also, the tollway companies are required to put up RFID installation centers in strategic areas to help the motorists comply before the November 2 deadline. These are all happening now.
Toll fee load or balance in the ETC (electronic tollway collection) shall have no expiration date.
The TRB-approved IRR is not just one-sided to favor the tollway operators. The agency requires SMCT and MPT "to ensure, at all times, the efficient operation and maintenance of the toll collection facility."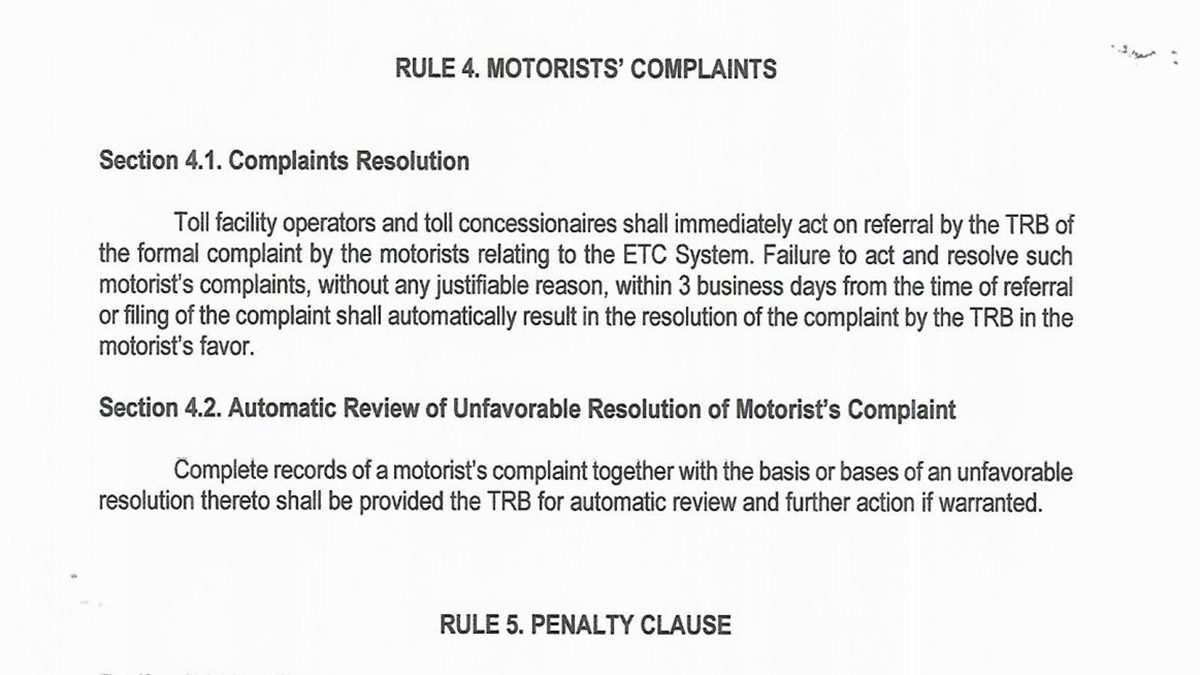 The TRB obliged the tollway companies to immediately act on the motorists' complaints "within three business days from the time of referral or filing of the complaint shall automatically result in the resolution of the complaint by the TRB in favor of the motorist."
In case the tollway management fails to promptly act on the complaints, the TRB will impose a penalty to the company for non-compliance with the policy which falls under Section 5.1 of the IRR.
Under the normal process, the IRR shall take effect immediately after it is published on the Official Gazette or a newspaper with general circulation and submission of three copies of the document to the Office of the National Administrative Register (ONAR) of the UP Law Center.