Ever since its launch a few years back, Yamaha's NMax has enjoyed a substantial following. Whether for daily commuting duties, food delivery, customization, or even 1,000km+ rides, Filipino riders love the NMax with a passion and continue to use it in all sorts of roles. It's no surprise, then, that this scooter can be seen everywhere on our roads.
When the 2020 model was released abroad, it generated even more hype for this phenomenal scooter. Local riders have waiting for the chance to experience the improved NMax, and now that it's here, Yamaha Motor Philippines has given me the chance to experience for myself what it's like.
Does the new NMax live up to the standard its predecessor set?
Styling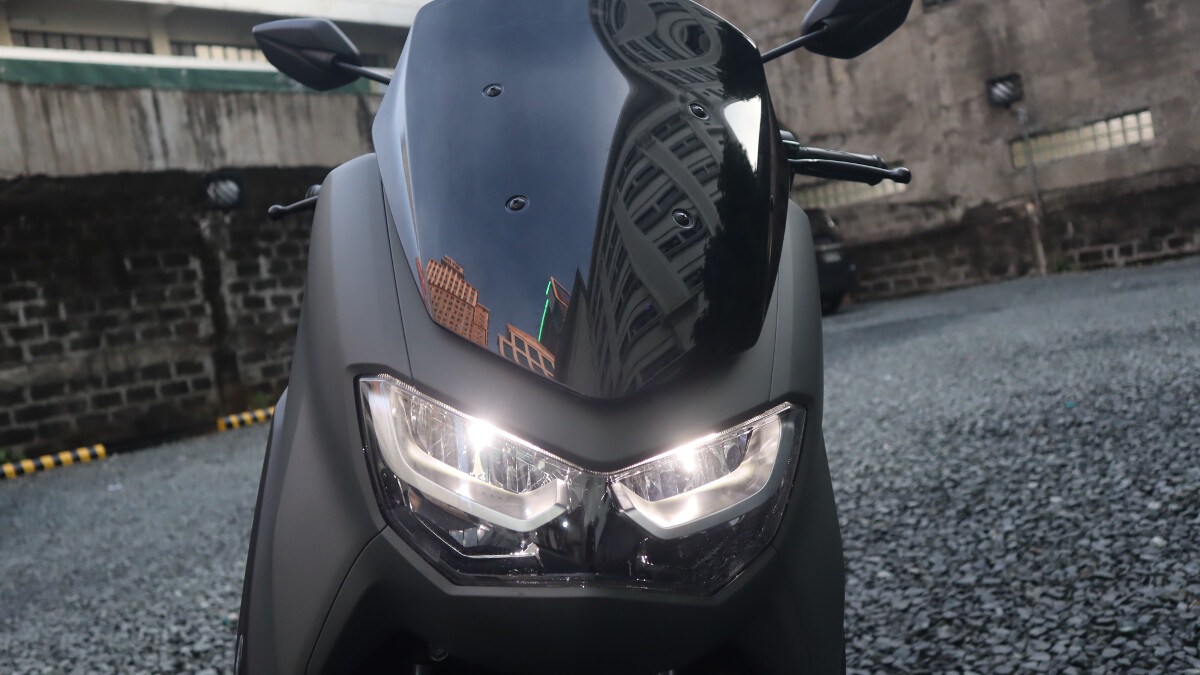 Continue reading below ↓
Recommended Videos
One of this scooter's defining characteristics is its classy, understated style. While other offerings in this segment go for a racy and aggressive look with sharp bodywork and racing-inspired decals, the NMax has a more subdued and timeless appearance with clean lines and design cues that won't look tacky or outdated in the years to come.
The 2020 NMax executes this theme perfectly. Bearing the same silhouette as the first-generation model, it keeps things fresh with a few updates. The headlight has been revamped, and is now a sharper and more dynamic-looking LED unit. The taillight is a new LED fixture, too, with a sleek, angular design that resembles the taillights on the larger XMax and TMax.
The saddle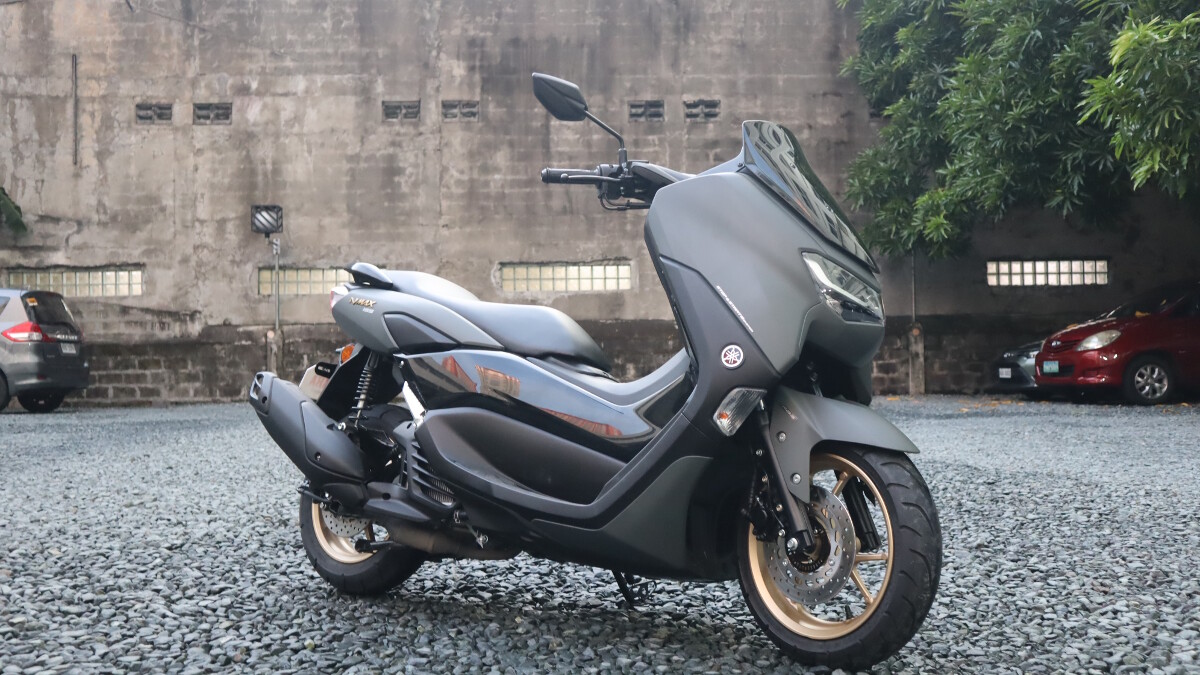 As a daily ride on mostly smooth streets, the latest NMax is a very comfortable scooter. For short trips around town, the wide seat is adequate, the handlebars are positioned at a comfortable distance away from you, and the floorboards are large enough for you to shift your feet on. Speed bumps and other large road imperfections, however, should be avoided or approached with care, as the stiff shocks in the back won't take large bumps in stride. Unfortunately, the 2020 units available on our market do not come with upgraded rear shocks, perhaps to keep the cost within an affordable range.
As for passenger comfort, the Yamaha is reasonably tolerable for short rides. While the Nmax does get points for solid-feeling passenger foot pegs and a large, sturdy grab handle, my passengers have noted shortcomings in the form of a very wide seat and body that can lead to aching hips later on, and an awkward mounting/dismounting procedure caused by the bike's wide rear.
Engine performance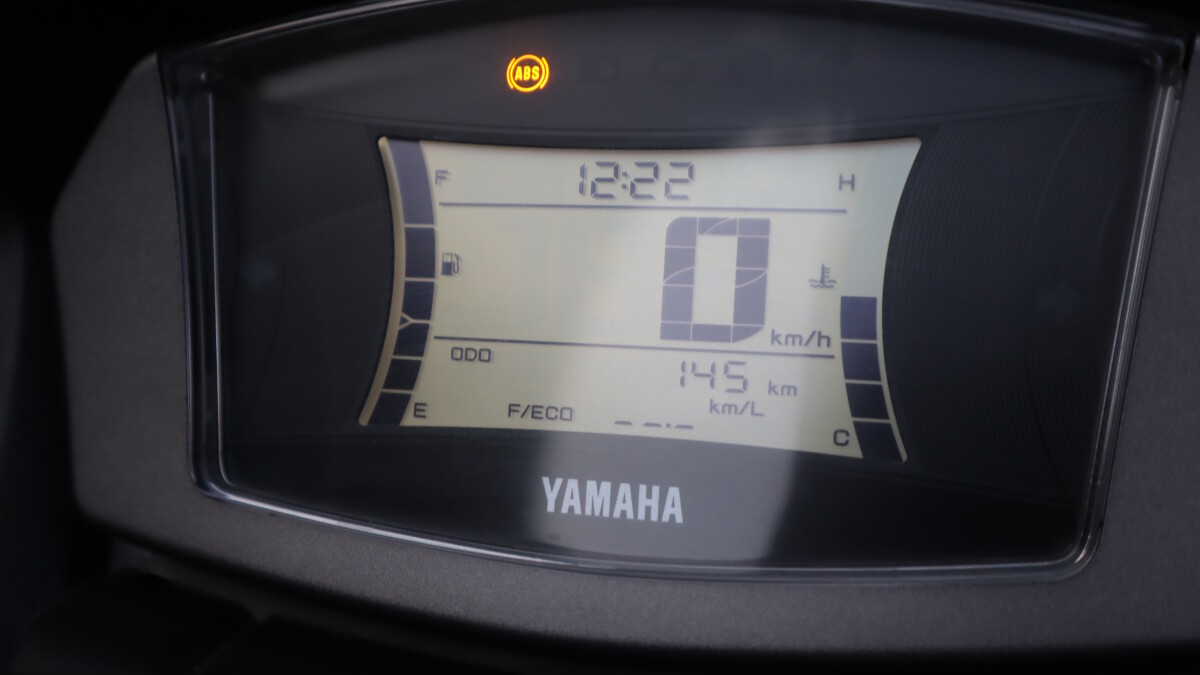 Powering the scooter is an updated version of Yamaha's tried and tested 155cc VVA-equipped Blue Core single-cylinder engine. Power and torque figures are nearly identical to those of the previous engine, with 15.1hp at 8,000rpm and 13.9Nm of torque at 6,500rpm. Thanks to improvements like as a new cylinder head and a compact combustion chamber, this engine has a better torque spread, a more responsive throttle, a good amount of overtaking power, and better fuel efficiency.
In my week with the 2020 NMax, not once was I left wanting for power or speed. While not blazing fast by any means, it's quick enough around town to make for a fun riding experience. With quick acceleration and ever-present torque, it proves itself to be capable whether it's weaving through city traffic or overtaking cars on the highway.
Ride and handling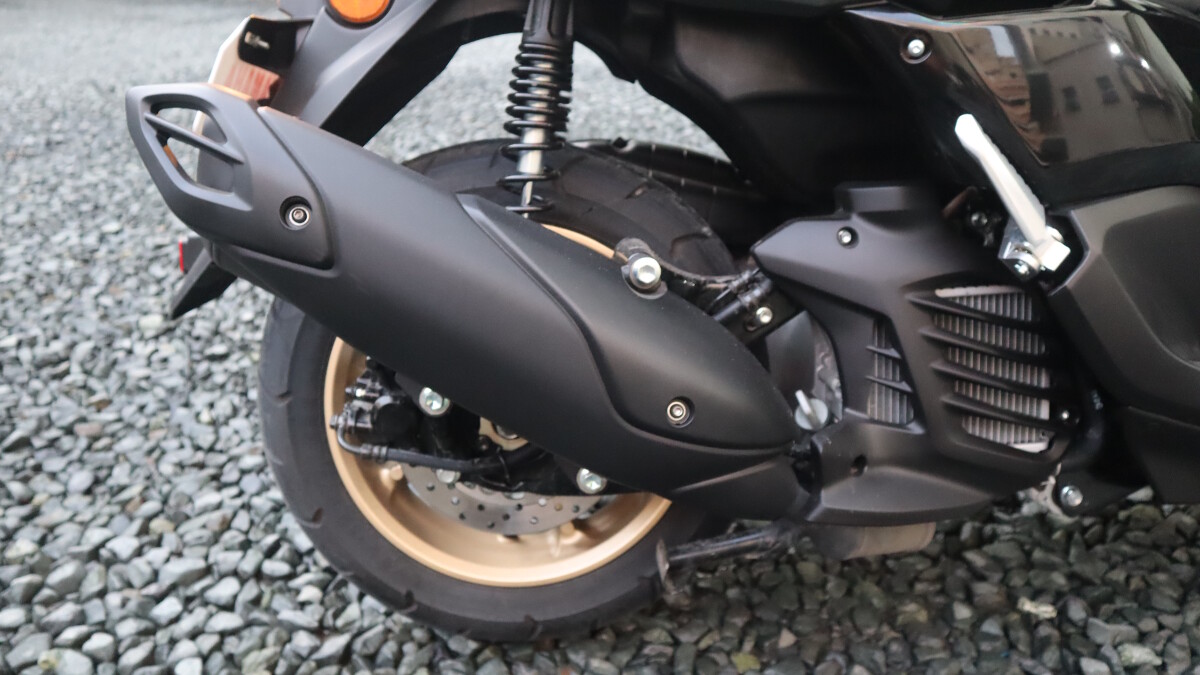 For such a large-looking scooter with a grown-up demeanor, the NMax handles surprisingly sharply. It turns in quickly and with minimal effort, and changes directions well when weaving through cars on the highway or going around a corner. I used to find it odd that some people modify the NMax for race or track-day use. But once I experienced its responsive handling firsthand, it all made sense.
The brakes on the NMax are very capable, with both front and rear discs providing more than enough bite to bring the 131kg machine to a stop. Also effective is the ABS, which helps boost rider confidence especially on wet roads. The ABS intervention doesn't feel too jerky, either, and doesn't sound or feel unsettling even with the brake levers pulled all the way in.
Extra features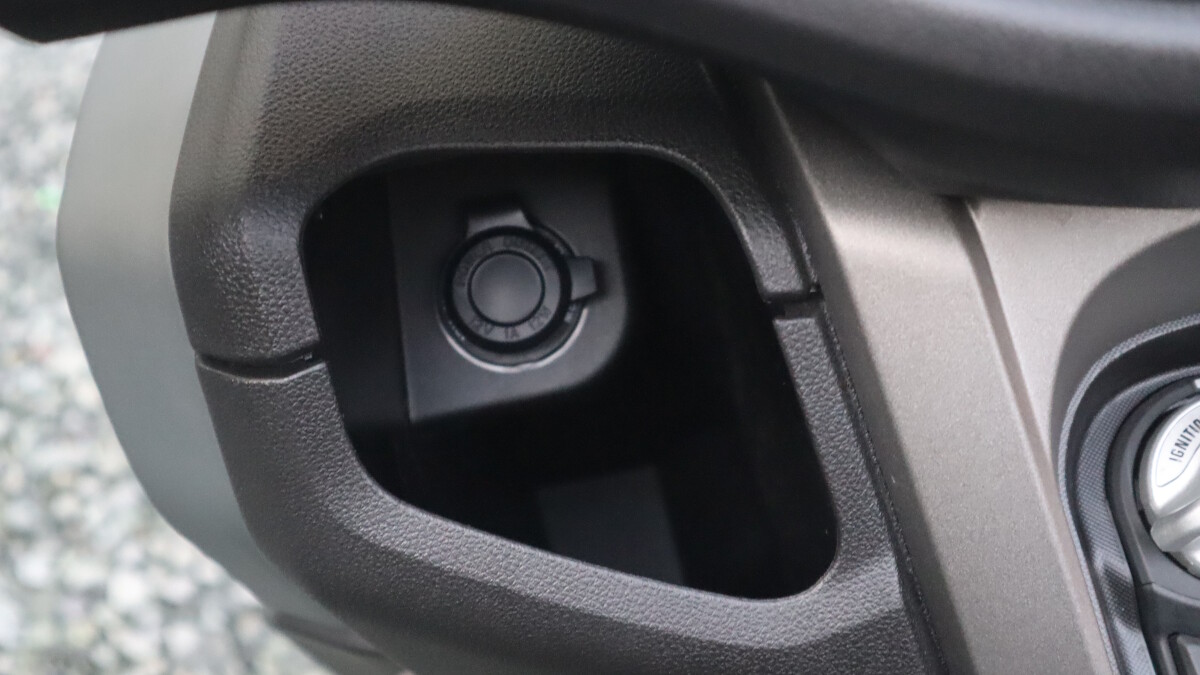 At this price point, it's no surprise that the 2020 NMax comes loaded with features and amenities. The key is a feature in itself—with the smart key system, you can lock and unlock the scooter without taking the key out of your pocket. A button on the key fob flashes the lights and makes the scooter produce beeping noises so you can easily find it in a crowded parking lot.
Once astride the NMax, you'll notice the new rectangular multifunction LCD. Larger and more legible than the previous model's circular display, this instrument panel contains a digital speedometer, real-time and average fuel consumption, an indicator to warn you if the smart key is out of range, a VVA indicator, a trip computer, a digital clock, an engine temperature meter, an ABS indicator, and a Stop & Start system indicator. A maintenance trip meter can be accessed to show you how long until the next oil change or V-belt change.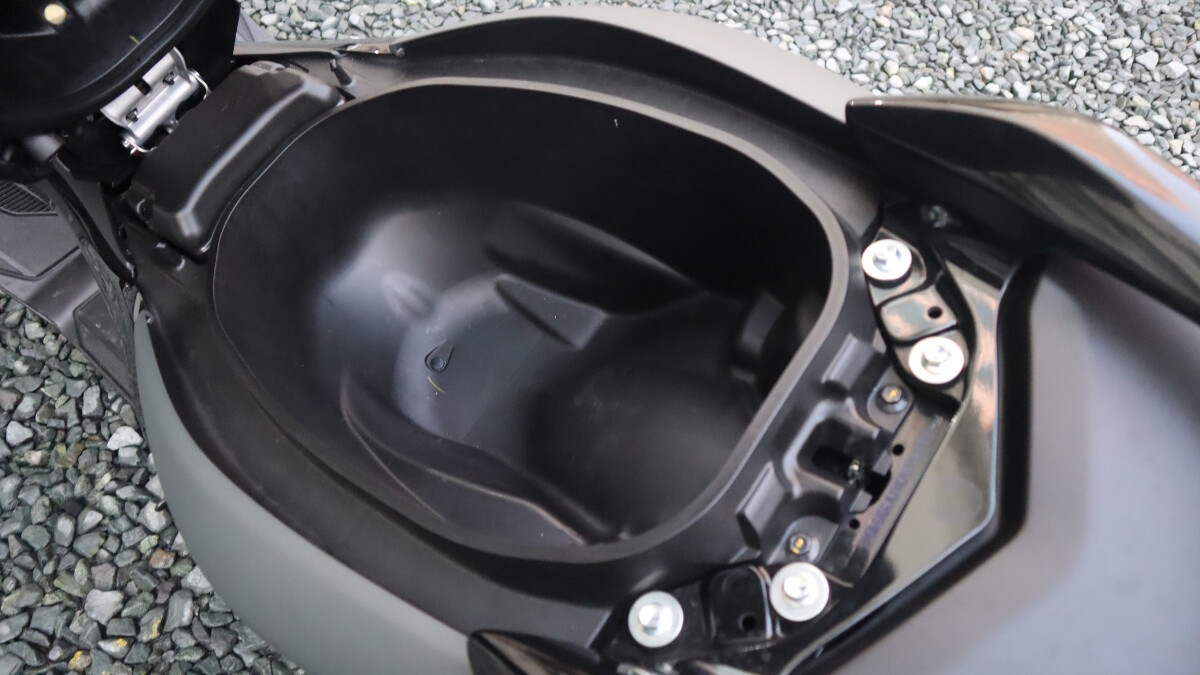 Like other recent Yamaha scooter models, the 2020 NMax is equipped with a Stop & Start system that automatically shuts off the engine when you've come to a standstill in traffic, to reduce gasoline consumption. To turn the engine back on after the automatic shutoff, just twist the throttle and the scooter will accelerate after a brief delay. 
Where the previous NMax had two open pockets for front storage, the 2020 model now has a covered right storage pocket that can shield valuables from the rain, and a power socket in the left compartment that can charge gadgets. The covered right compartment doesn't lock, though, so valuables should be taken with you when parking the bike.
In between the two storage pockets is the multifunction knob that lets you lock and unlock the scooter as well as turn it on and off. Below the knob are buttons that allow access to the fuel tank and the under-seat storage. Storage under the seat is spacious, with 23.3 liters of capacity. Yamaha claims it can carry an extra large full-face helmet. However, when I tried storing my own large modular helmet in full-face configuration, the seat couldn't close fully. Either I didn't know how to use the storage compartment properly or my helmet is a weird shape.
The verdict
It doesn't take a genius to figure out why the Yamaha NMax sells so well here. It looks cool, has enough comfort for around-town use, packs a responsive engine, handles well, and is loaded with all sorts of features and luxuries. With the 2020 update, this scooter is a worthy successor to the legendary NMax title. Even though it didn't get all the upgrades we had hoped for, it's still a great choice for anyone in the market in need of a classy, capable, and comfortable city ride.
SPECS: 2020 Yamaha NMax 155 ABS
Price: P134,500 (ABS)
Engine: 155cc SOHC single-cylinder
Power: 15.1hp @8,000rpm
Torque: 13.9Nm @6,500rpm
Transmission: V-belt automatic
Score: 19/20