Motorcyles around the 600cc range have usually been one of two things: in-line-four cylinder-powered race bikes with license plates and lights, or laid-back beginner-friendly rides with parallel-twin engines. With the announcement of Aprilia's RS 660 and Tuono 660, the Italian brand sought to overturn the 600-class status quo and combine the best of both worlds into a single, sexy package, complete with Italian exotic flair.
Now that the 660 twins are here, we were lucky enough to have the chance to take these highly anticipated bikes out for a ride. Does the Aprilia Tuono 660 live up to the hype and bridge the two polar extremes of the 600cc class? Find out in our review below.
Styling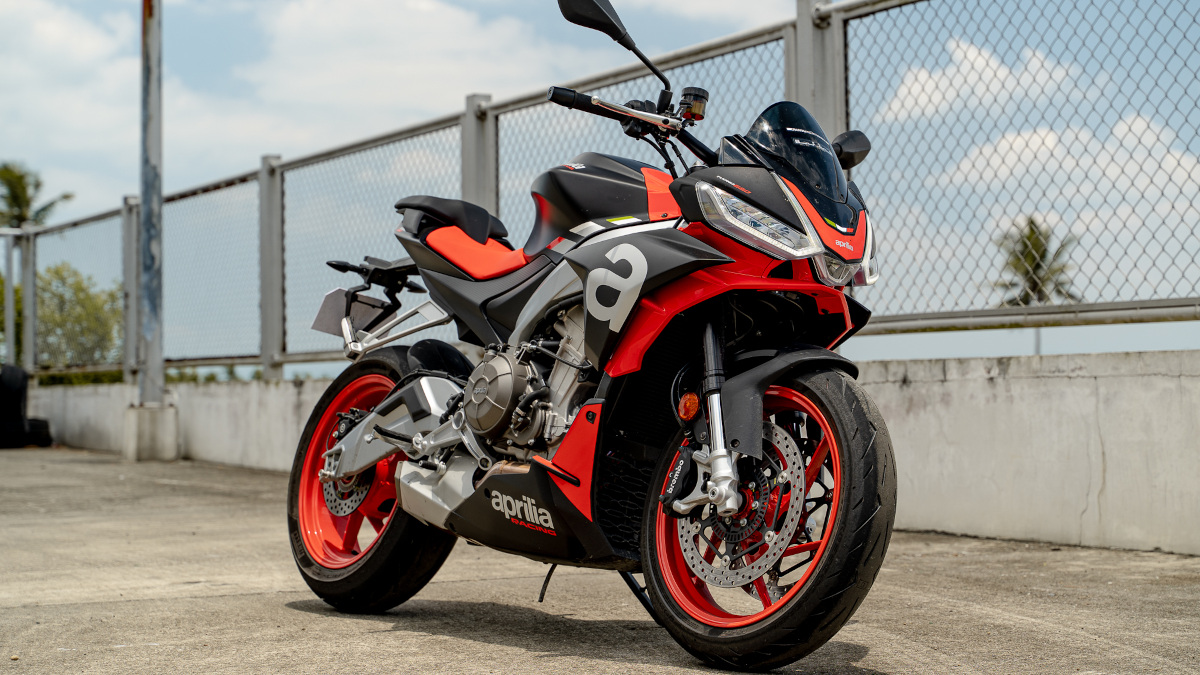 Continue reading below ↓
Recommended Videos
While Aprilia calls the Tuono 660 a naked bike, it's sort of hard to call it that given the amount of fairings present. If you disregard the wide handlebar, it'd be easy to confuse it for a true sportbike, especially with the pointy bodywork, winglets integrated into the fairings, and sharp tail.
Of course, the Tuono doesn't look as racy as the RS, but it's pretty close. It also looks significantly bigger than it is, with an imposing road presence that's guaranteed to turn other riders' heads and attract stares from kids.
Being sportbike-inclined myself, I find the Tuono 660 to be a very handsome model. Perhaps the only aesthetic mod I would do if given the chance is to add a tail tidy, which would definitely clean up the rear end.
The saddle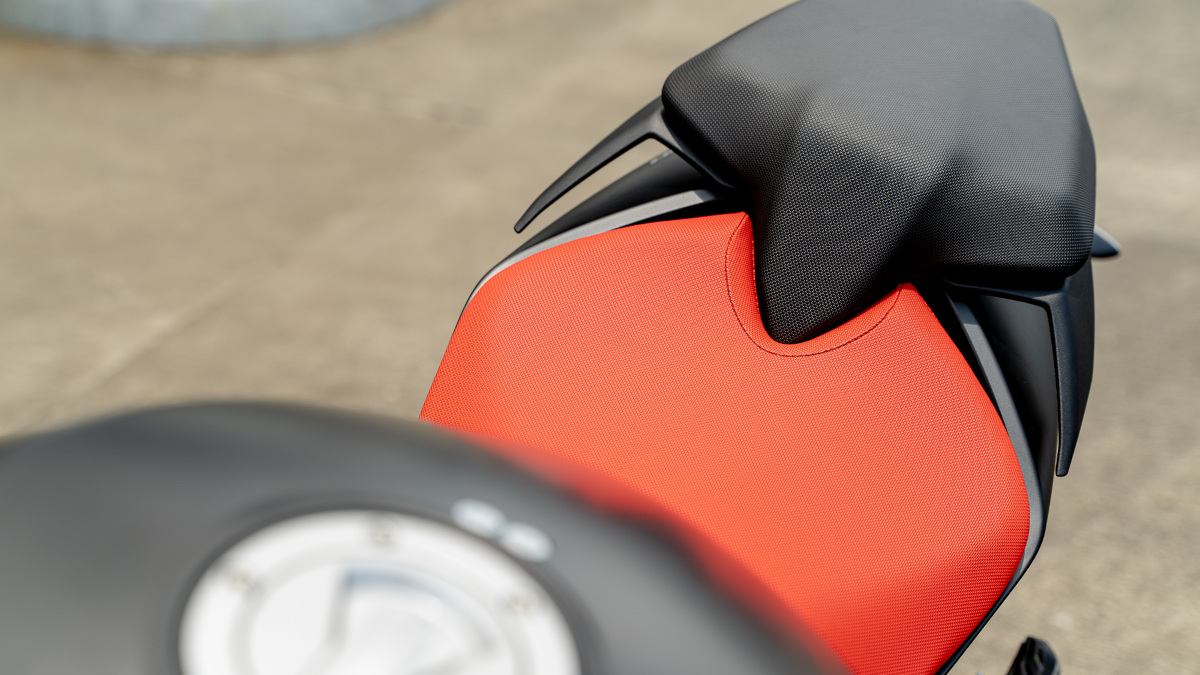 If your legs are long enough to comfortably straddle the Tuono 660's 32.2-inch seat, you'll find that it's a comfortable place to be—the seat is well-cushioned, the footpegs aren't too far back, and the handlebar doesn't make you reach too far down and forwards to get a good grip. The muscular tank is functional, with lots of room to grip onto with your thighs. If you haven't been blessed with height, however, expect a lot of tiptoe-ing at stoplights.
Ergonomics-wise, the Tuono really does feel like a cross between a 650cc sport tourer and a 600cc supersport. While the rider's lower body is guided into a pretty aggressive stance, their upper body stays mostly upright thanks to the tall and wide handlebar.
The Tuono 660's passenger seat gets a passing score thanks to decent room and padding, as well as well-placed foot pegs. The grab handles seem to be more for show, however, as my pillion rider commented that they're mounted too low and far forward to hold onto comfortably.
Engine performance
The 660 twins' main party trick is their 659cc parallel-twin engine, with tech derived from the RSV4's 1,100cc V4 mill. Push in the ignition, and the 659cc twin will roar to life with all 95 (100 in RS trim) of its Italian horses, along with 67Nm of torque. Thanks to a 270-degree firing order, the twin-cylinder engine sounds especially mean and sexy, almost reminiscent of the growl of an Aprilia V4.
Sound aside, one of the first things I noticed when I got the Tuono going was the immediacy of the torque, 80% of which is available as soon as 4,000rpm, making for easy and exhilarating overtakes at the snap of a finger. Let the revs build up further, and you'll find a good amount of top-end power on tap that you can play with on straights. At around 5,000rpm, though, the Tuono's torque curve runs into a bit of a flat spot, but it does go away once you hit 7,000rpm.
According to the built-in fuel economy meter in the dash, I averaged somewhere between 15-16 km/L. This number isn't too bad considering how capable and potent the Tuono is, but for a bike meant to be a sporty daily ride, it might be a bit much on some riders' wallets. 
Ride and handling
On the Tuono 660, you'll find a complete suite of superbike-level equipment. Bringing the 403lb (182.7kg) middleweight to a stop are dual 320mm rotors at the front pinched by four-piston Brembo calipers, and a two-piston Brembo caliper chomps onto a single 220mm disc in the rear. Such beefy and responsive brakes mean peace of mind when pushing the bike on your favorite twisty road.
Suspension-wise, the Tuono gets adjustable KYB suspension front and rear, with a fork that's lower than the one on the RS. That doesn't mean the naked sibling is any less fun to tackle corners with, however. A shorter wheelbase and wider handlebar make the Tuono an absolute pleasure to turn and ride with sporty intentions. The turning radius isn't too bad, either, so it can be made to filter through traffic if your legs are up to it.
Pirelli Diablo Rosso Corsa IIs provide a great amount of grip and cornering ability, only stepping out of line when you intentionally jerk the throttle or fiddle around with the electronic settings.
Extra features
One of the major differences between the Tuono and the RS is the lack of things like an inertial measurement unit, quickshifter, and cornering ABS. Do these missing features make the Tuono feel incomplete? Not at all. The naked 660 is loaded with tech, some of which I didn't even get to try out.
The most noteworthy feature is the comprehensive electronics suite accessible through the beautiful TFT color screen. All five riding modes work as advertised, with Commute being the most reasonable, Dynamic giving you the bike's full responsiveness with enough electronic assists for convenience, and Individual letting you mix and match. The two race modes are nice to have but sort of unnecessary on the street, as Challenge and Time Attack might throw inexperienced riders into the deep end with the lack of safety nets.
Another interesting feature on the 660 twins is the universal topbox mounting plate hidden under the rear seat. Though, why would you mount a topbox onto a state-of-the-art Italian sportbike? To each their own.
Verdict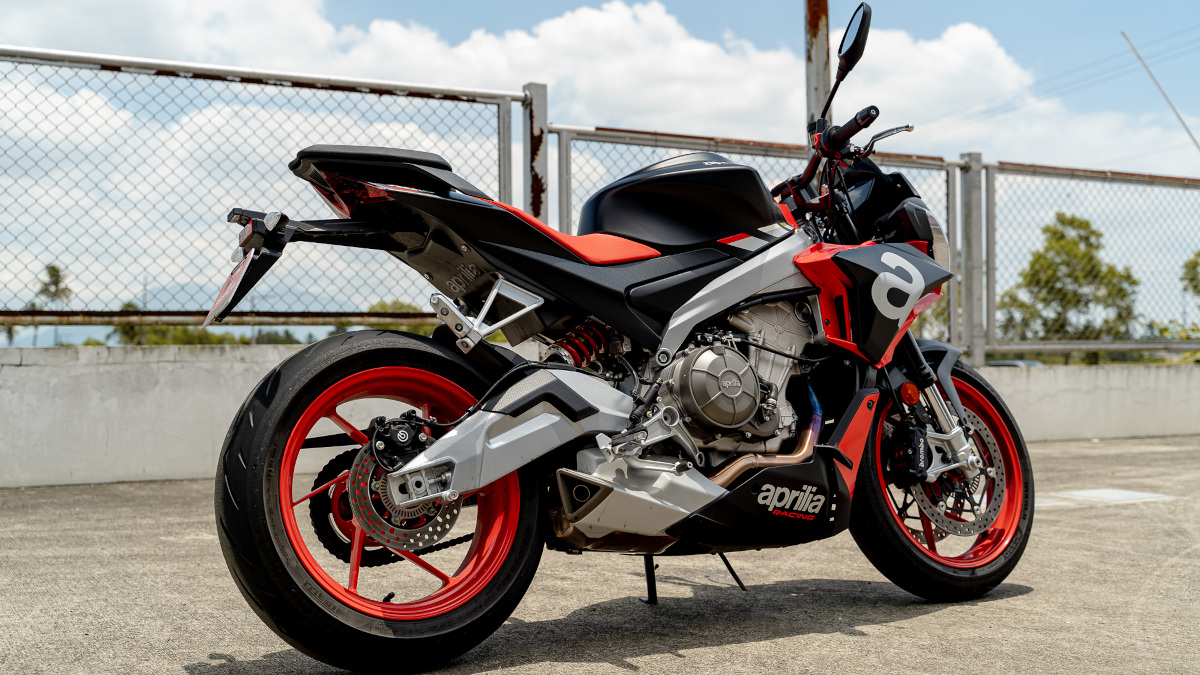 The Tuono 660 is exactly what it says on the tin—a middleweight sportbike that combines the comfy ergonomics and useability of a 650cc sport tourer/naked with the edge and bite of a 600cc supersport.
While there are a few niggles here and there, such as the flat spot in the torque curve, elaborate button-pressing and holding dance to navigate through ride modes, non-Filipino-friendly seat height, and thirsty gas consumption, the Tuono 660 is a really hard bike to dislike.
Specs: 2021 Aprilia Tuono 660
Price: P820,000
Engine: 659cc DOHC parallel-twin
Transmission: Six-speed manual
Power: 95hp @10,500rpm
Torque: 67Nm @8,500rpm
Seat height: 32.2 inches
Score: 18/20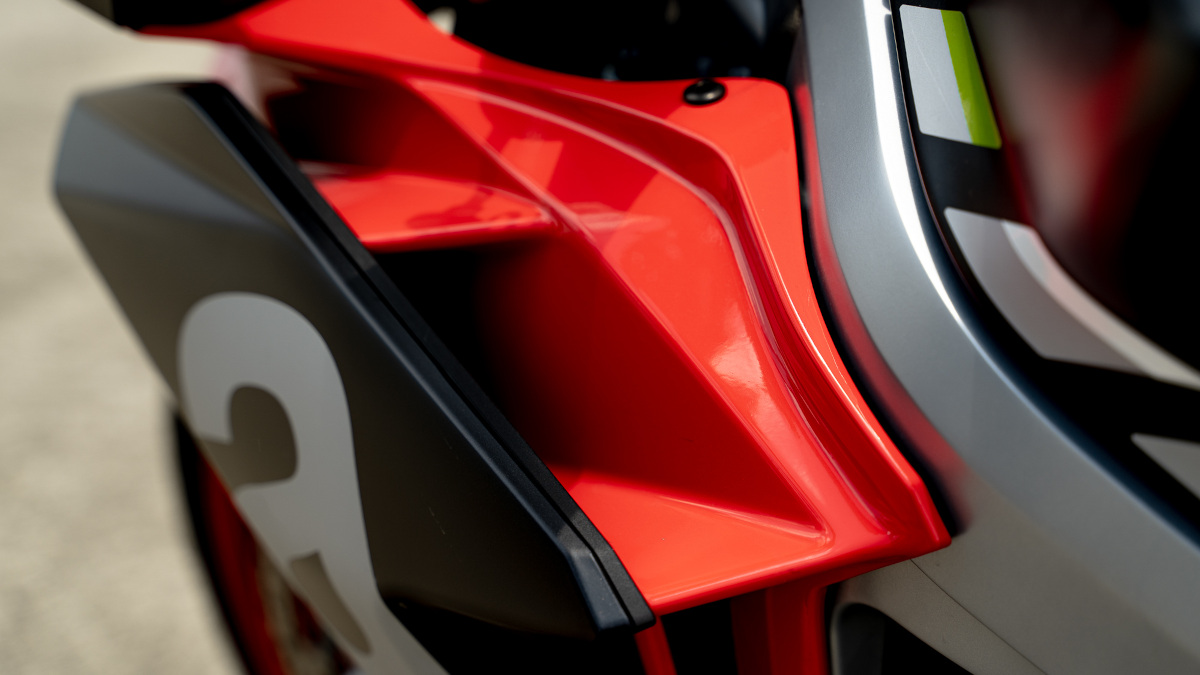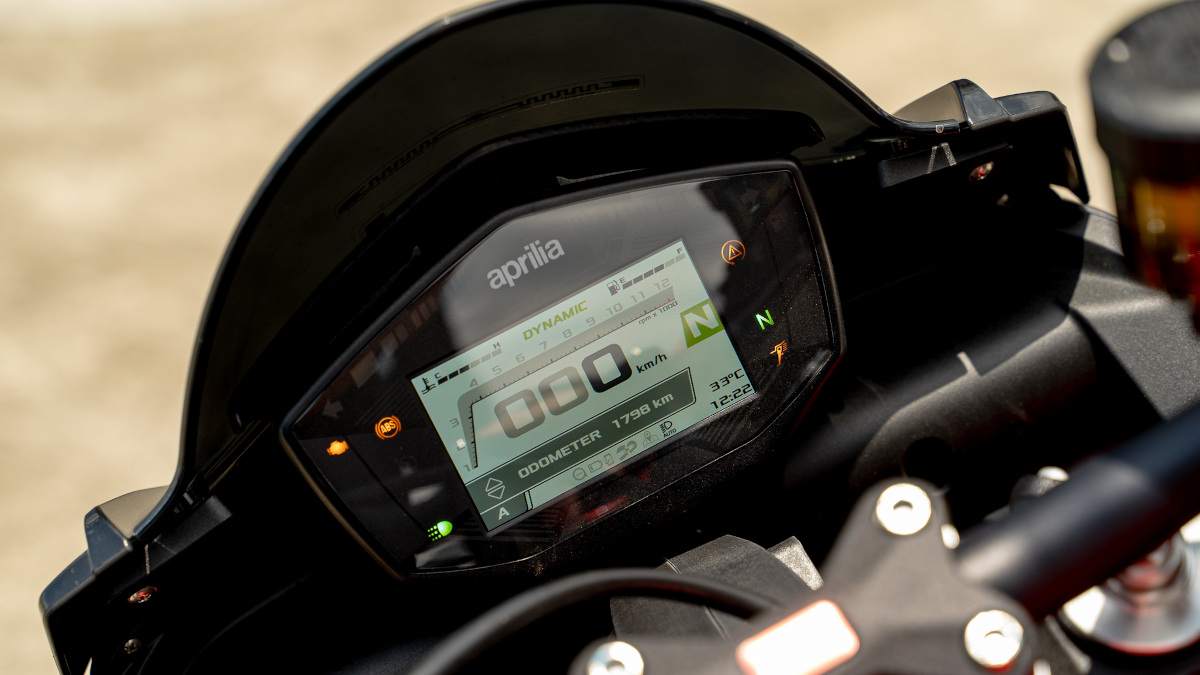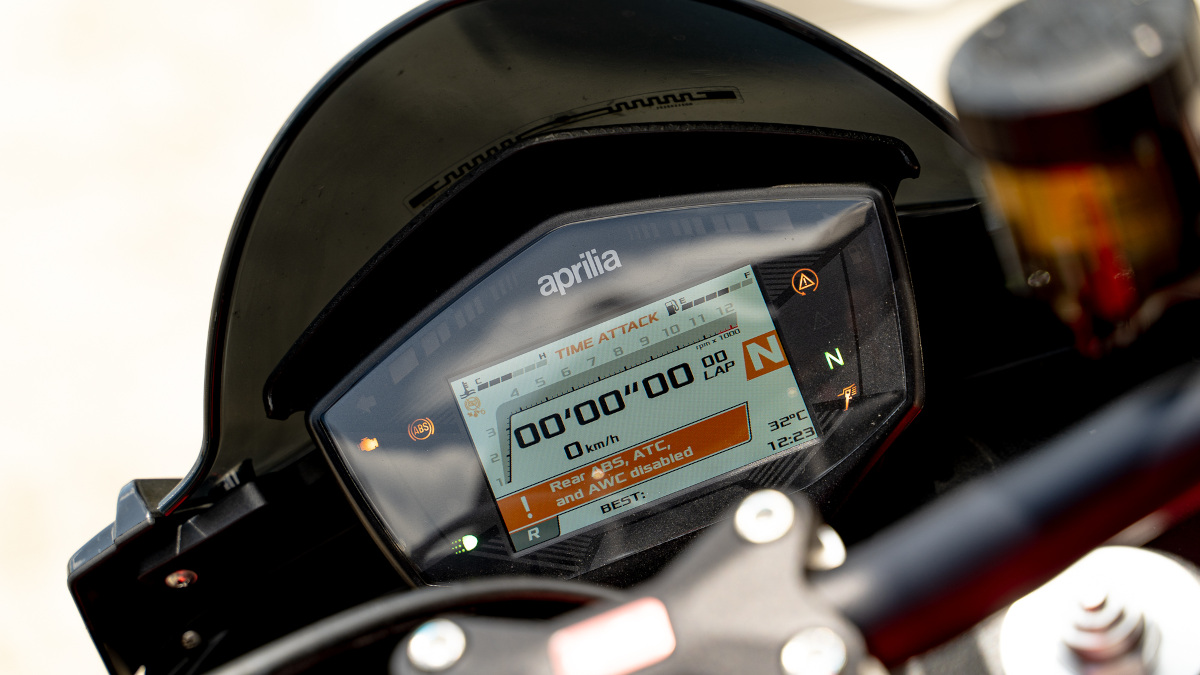 Top Bikes Philippines is now on Quento! Click here to download the app and enjoy more articles and videos from Top Bikes Philippines and your favorite websites.